Do you always make the same New Year's resolutions? Do you vow once more that you will complete the same task and the same happens with your startup resolutions?
If you choose yes, you are not alone. Many people are caught in a vicious loop where they create objectives, lose track of them, or don't accomplish them, then set the same goals again with a new (temporary) desire to achieve them.
But the cycle can be broken. Get the most out of your team, business, and self by reading more about the goal-setting process.
How does setting goals work?
Some people could struggle to maintain their goals because they don't discriminate between them and more casual, ordinary self-improvement attempts. A goal need not be consciously set just because you decide to start running every day. Let's go over what creating goals entail once more.
A new target, skill, or project you wish to complete should be identified before you can begin the deliberate and explicit process of defining goals. Once you have a plan in place, you work to see it through.
A real objective would be to start a training program to finish a specified race, like a half marathon on Thanksgiving, as opposed to just running for no particular reason. This involves much more meticulous planning, motivation, and dedication.
How to set goals in 7 steps
Why do we fail to accomplish our goals if they are so important? because we don't prepare the routes to take.
A goal-setting process pushes you to consider the route rather than just the final destination (i.e., how you're going to do your chores). To begin, look at the procedures listed below.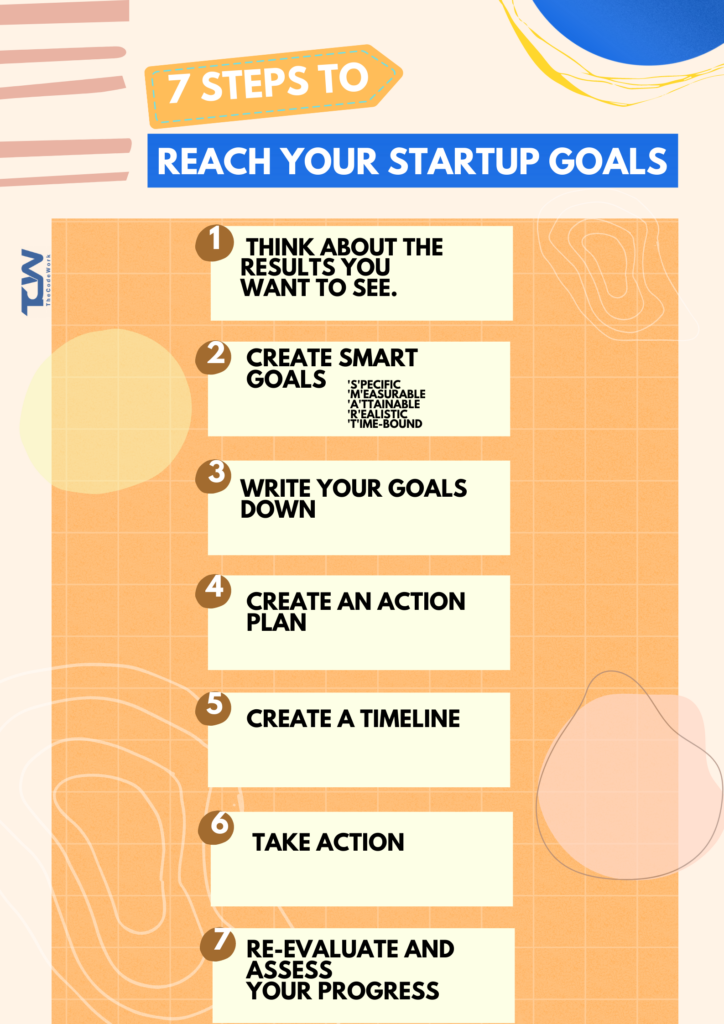 You'll be more inspired to continue on once you realize how close the goal is. Make the required adjustments if you're running a little behind schedule, then keep going.
Check out the trajectory of building a successful business using India's first-ever Startup Ecosystem.
Wait! Are you yourself an entrepreneur? Do get in touch with TheCodeWork then. To assist early-stage and growing startups in putting their ideas into practice, we work with them.
The one-stop solution to all your startup problems. From tech team to funding, to brand building and even legal network, we have it all covered for you!
WHAT DO WE COVER?
👉Funding
👉Tech
👉Branding
👉Legals
👉Expertise