Ola Cabs, popularly known as Ola, is the first ridesharing enterprise in India. Founded in 2010, Ola has its headquarters in Bangalore, Karnataka.
It offers diverse services including cabs and even two-wheelers for hire as well as food delivery. Ola operates in more than 250 cities at present with a huge network of around 1.5 million drivers.
Interesting, right? Know more about them via our detailed case study on OLA Cabs.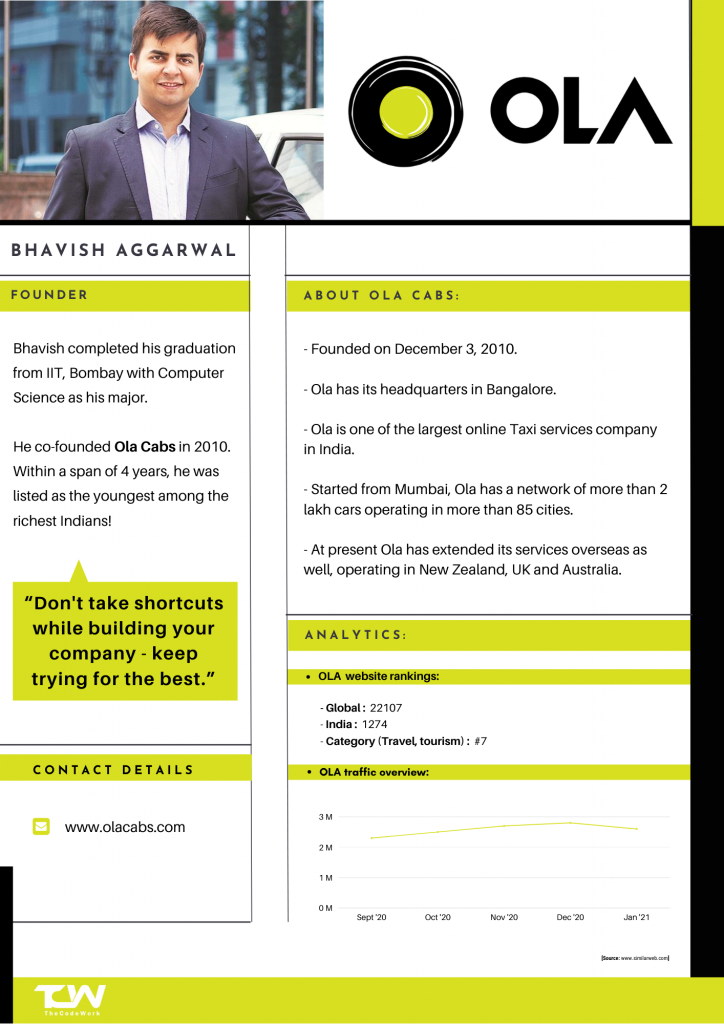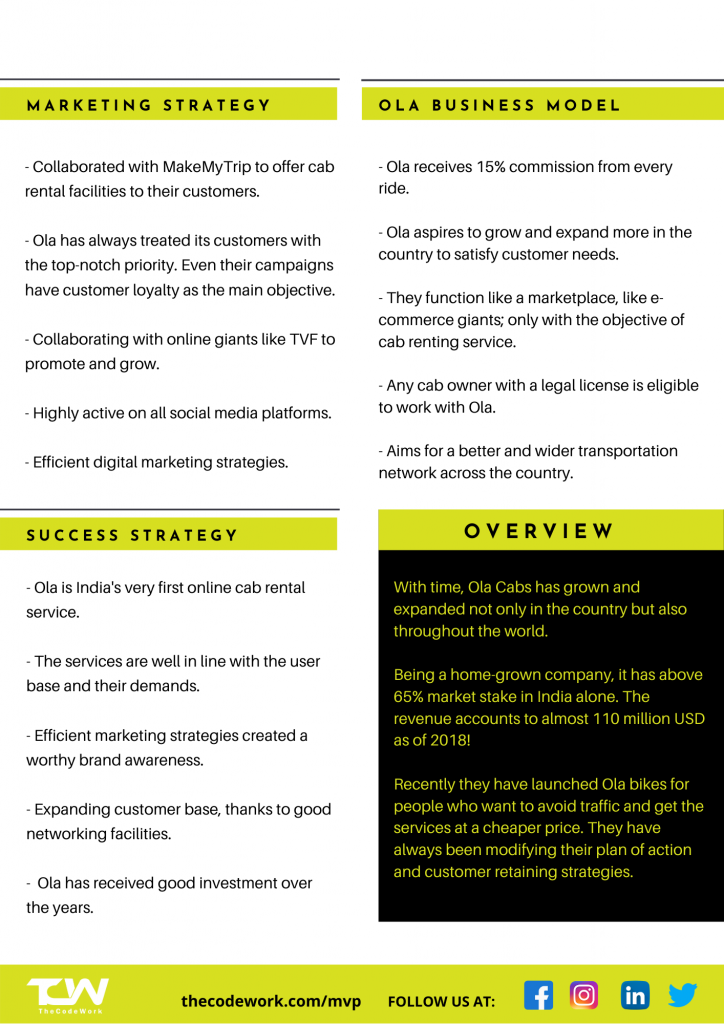 Budding start-up who wants to be a part of this revolution, do get in touch with us at TheCodeWork! We offer our services in Product validation and MVP production.