Paytm is an Indian digital payment platform, founded in 2010. It has aligned with the digital India initiative, with facilities like online bill payments, recharge, bookings, in-store payments, and so on. It has also expanded to providing banking services at present.
Check out their case study and explore more about them!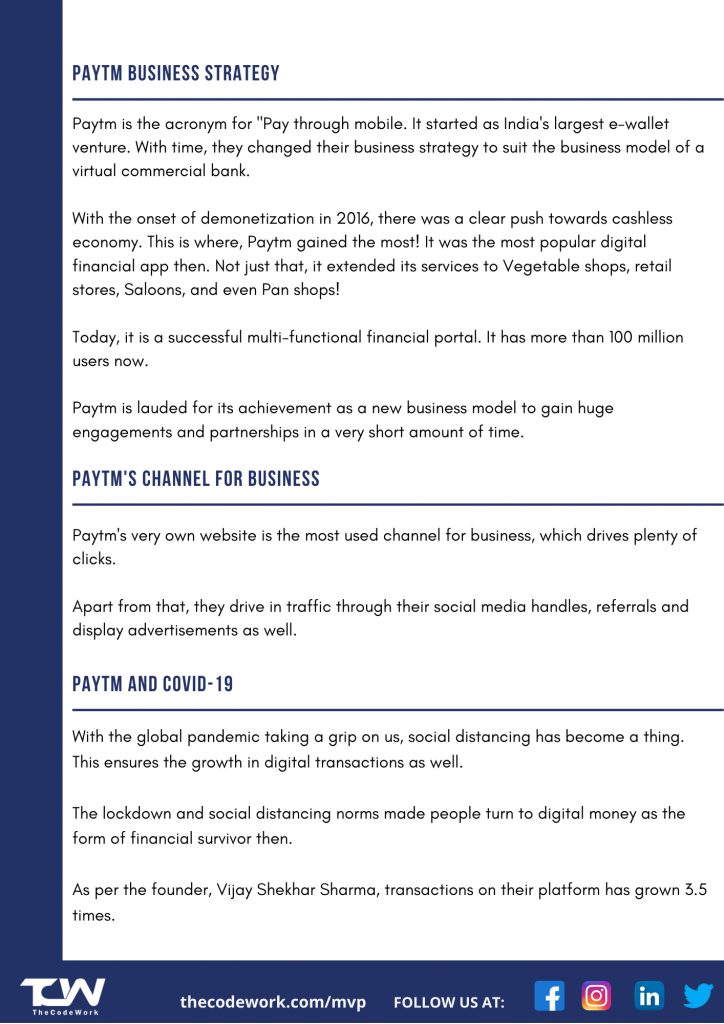 And hey! Talking of businesses and startups, if you happen to be a new one in the market, and in need to build an MVP, then do get in touch with us at TheCodeWork. We would love to help you turn your business ideas into action with the services that we offer.