DHL, which stands for Dalsey, Hillblom, and Lynn, is a global logistics company that specializes in express mail services, international shipping, and courier delivery.
Allow us to walk you through a detailed case study on the company, prepared by TheCodeWork.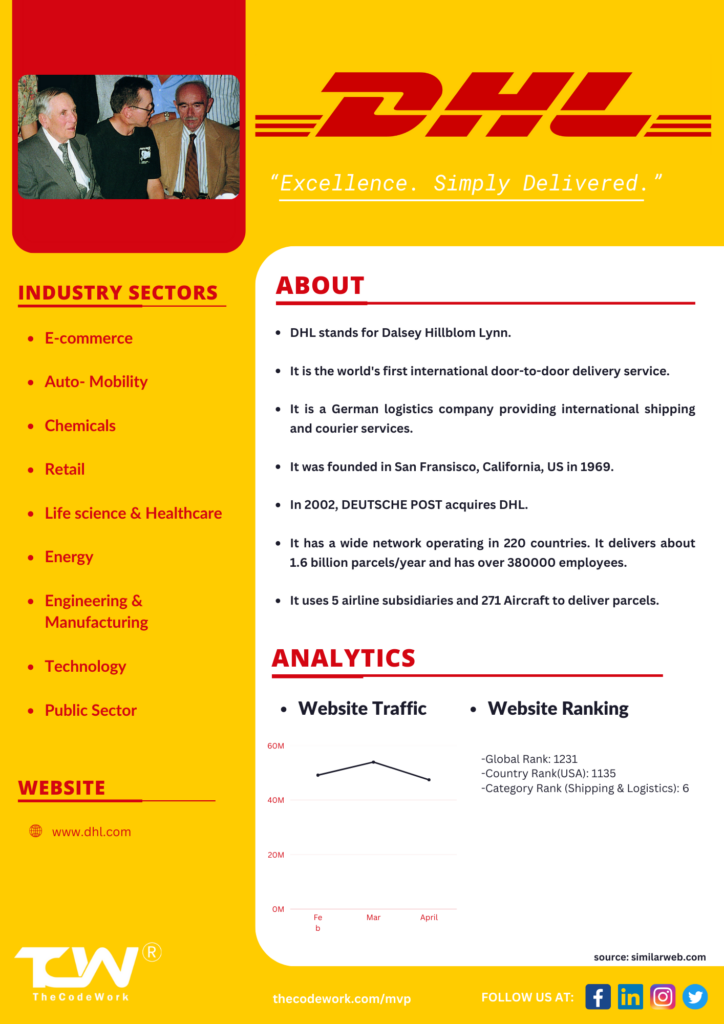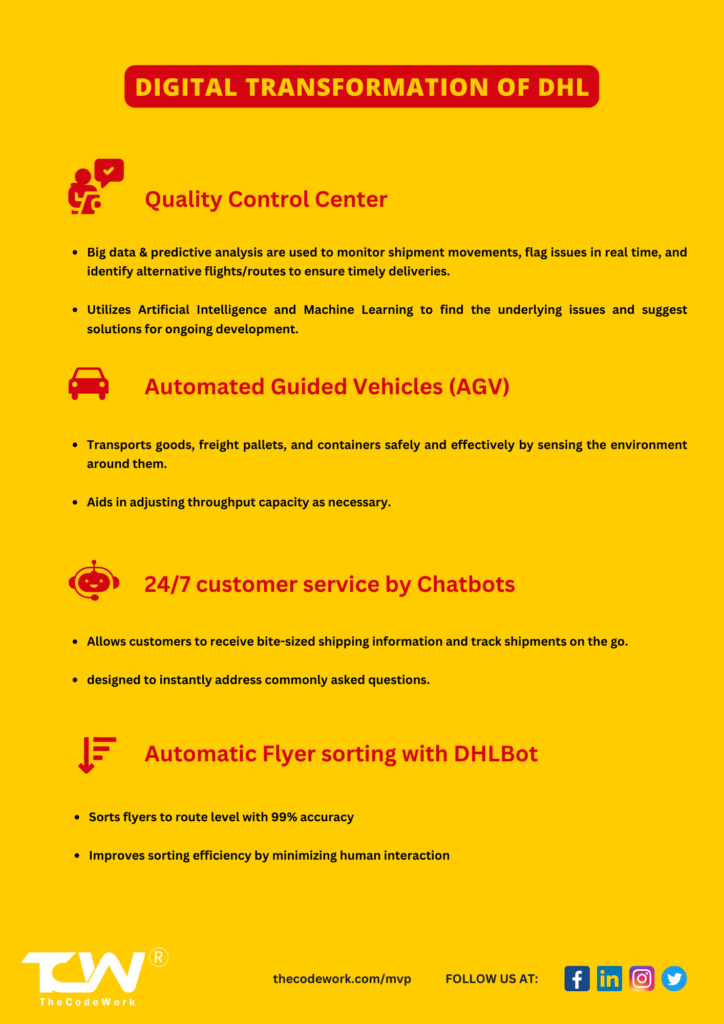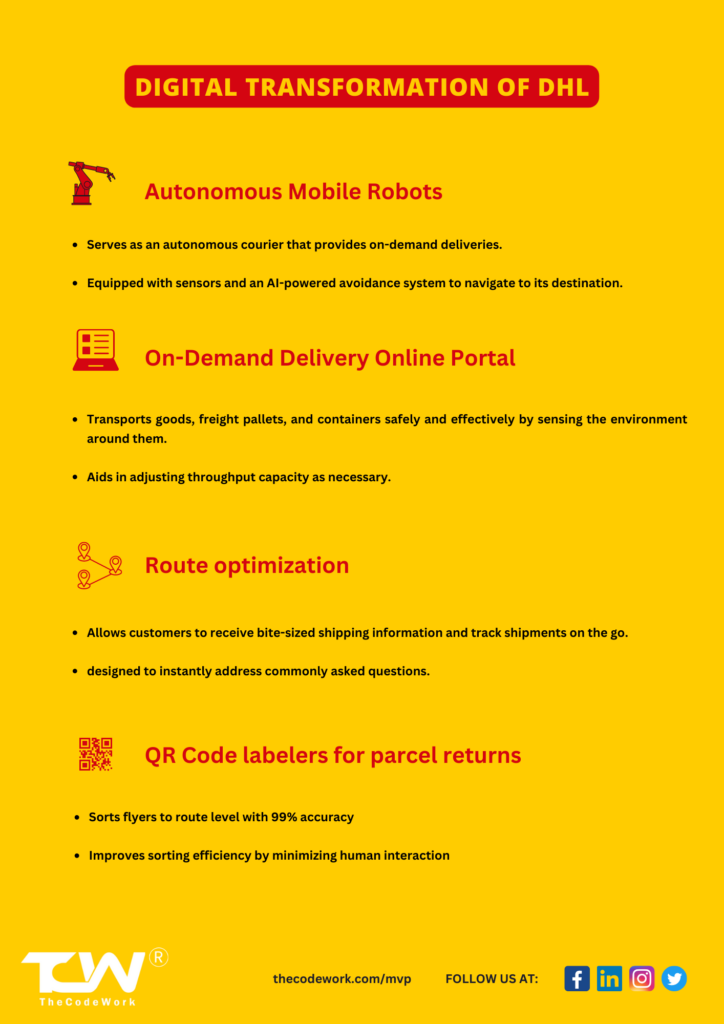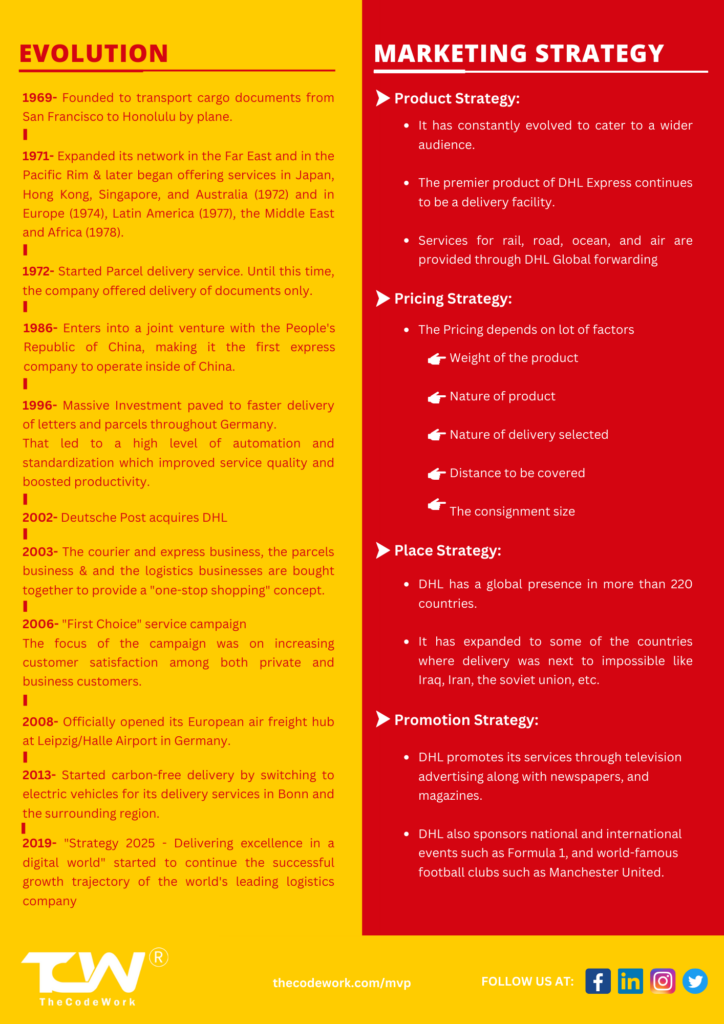 Supercharge your logistics business with digital transformation. Embrace innovation, streamline operations, and stay ahead of the competition.
Contact us now to unlock the full potential of your logistics operations.