Ecom Express is an Indian logistics and supply chain solutions company that specializes in providing end-to-end logistics and transportation services primarily for the e-commerce industry.
It is known for offering reliable and efficient last-mile delivery services, order fulfillment, and supply chain management solutions to e-commerce companies operating in India.
Read the complete case study of Ecom Express, prepared by TheCodeWork to know more.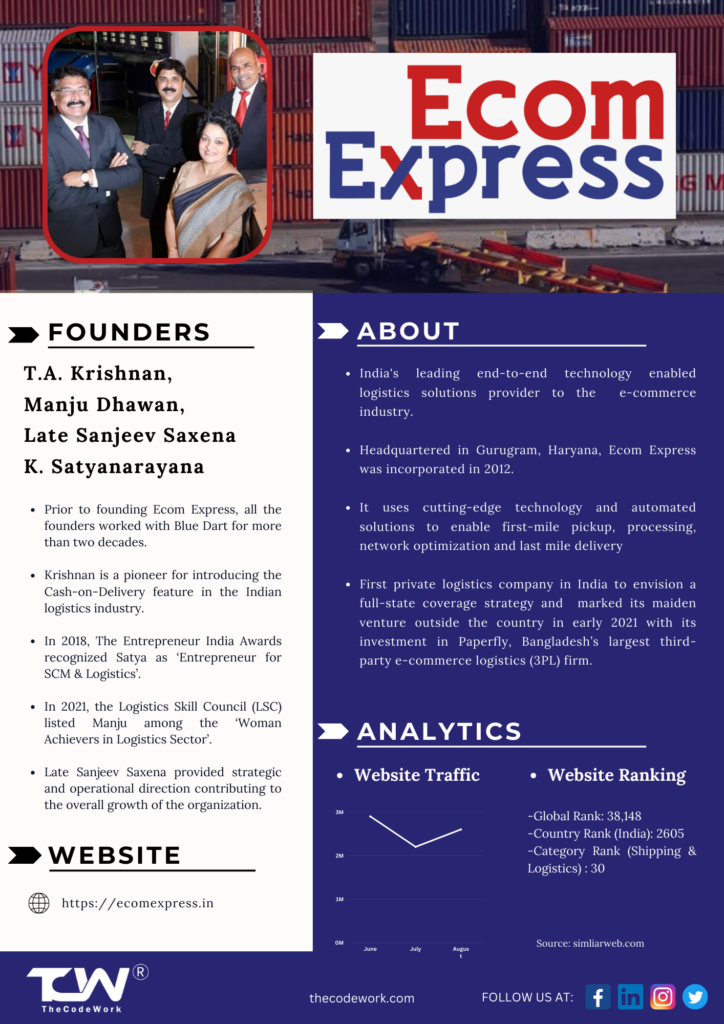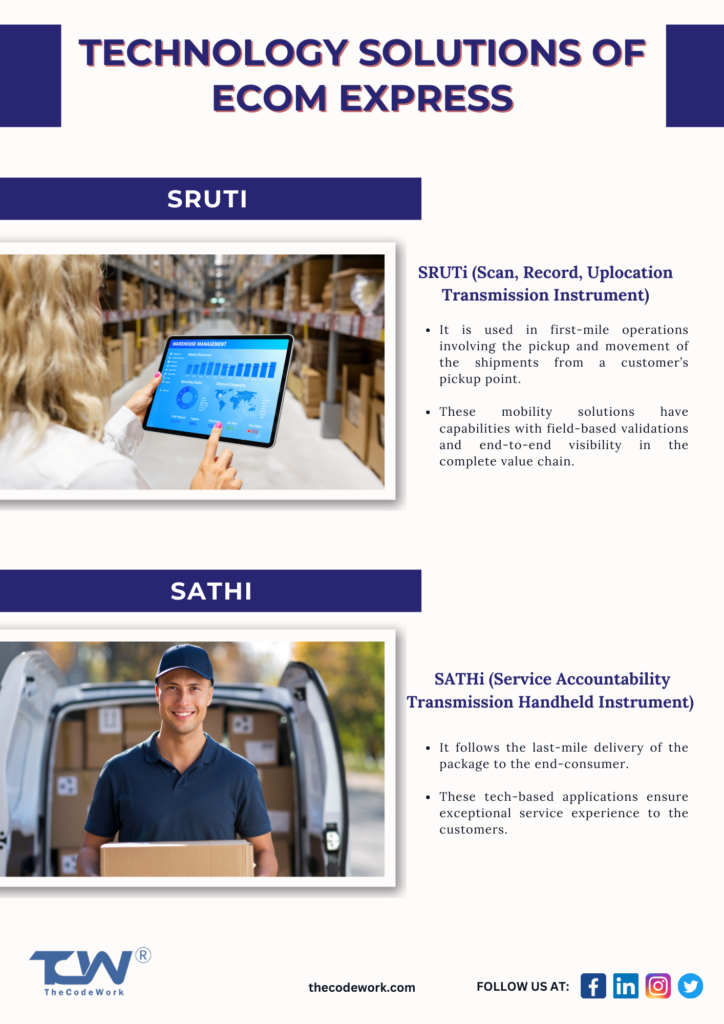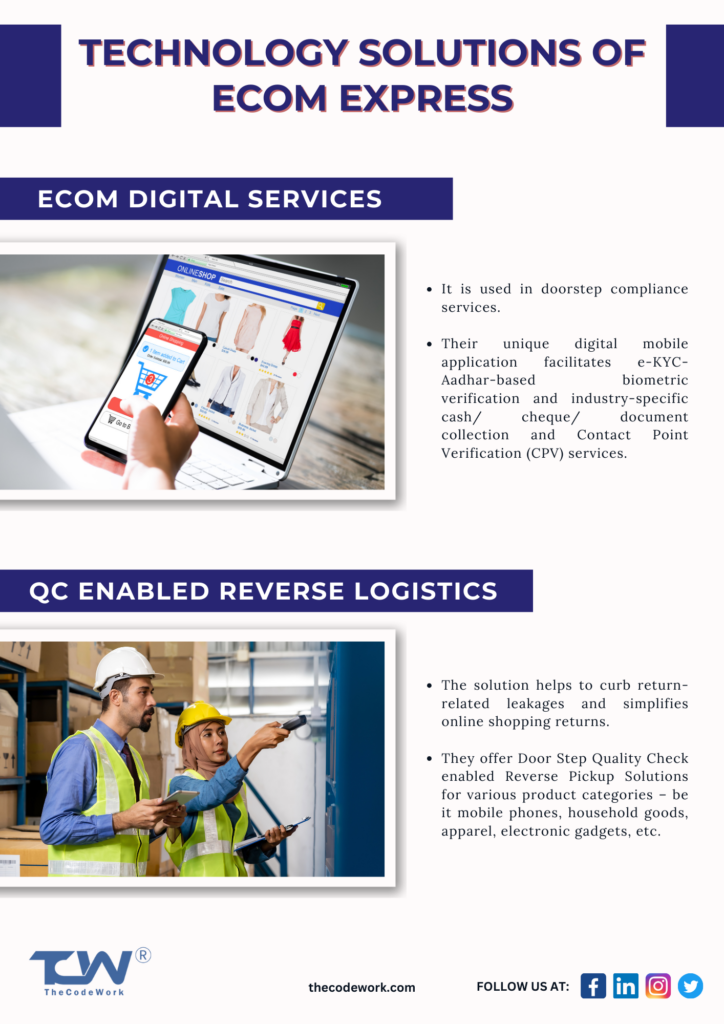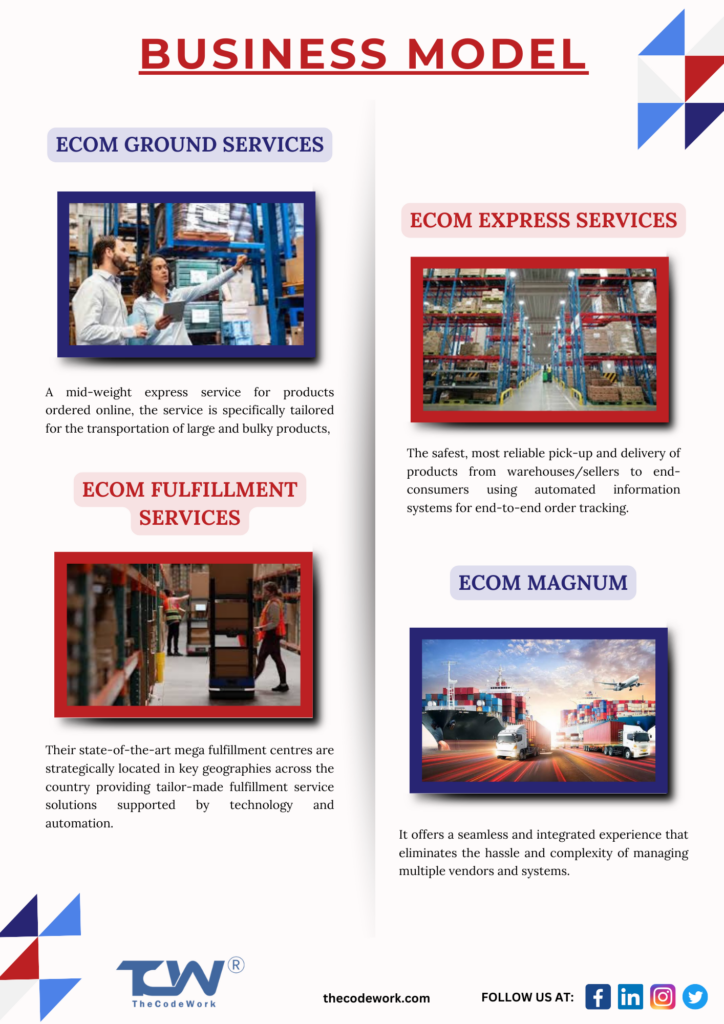 Embrace emerging technologies like AI, machine learning, and automation to future-proof your logistics operations, ensuring you can adapt and thrive in a rapidly evolving industry.
Don't wait—take action now and transform your logistics operations into a streamlined, efficient, and customer-centric powerhouse.