Ekart Logistics is an Indian logistics and supply chain company that has gained significant prominence in the e-commerce industry.
Established in 2009, Ekart Logistics has rapidly expanded its reach and capabilities, making it a key player in the Indian e-commerce ecosystem.
Read the detailed case – study on the company, prepared by TheCodeWork.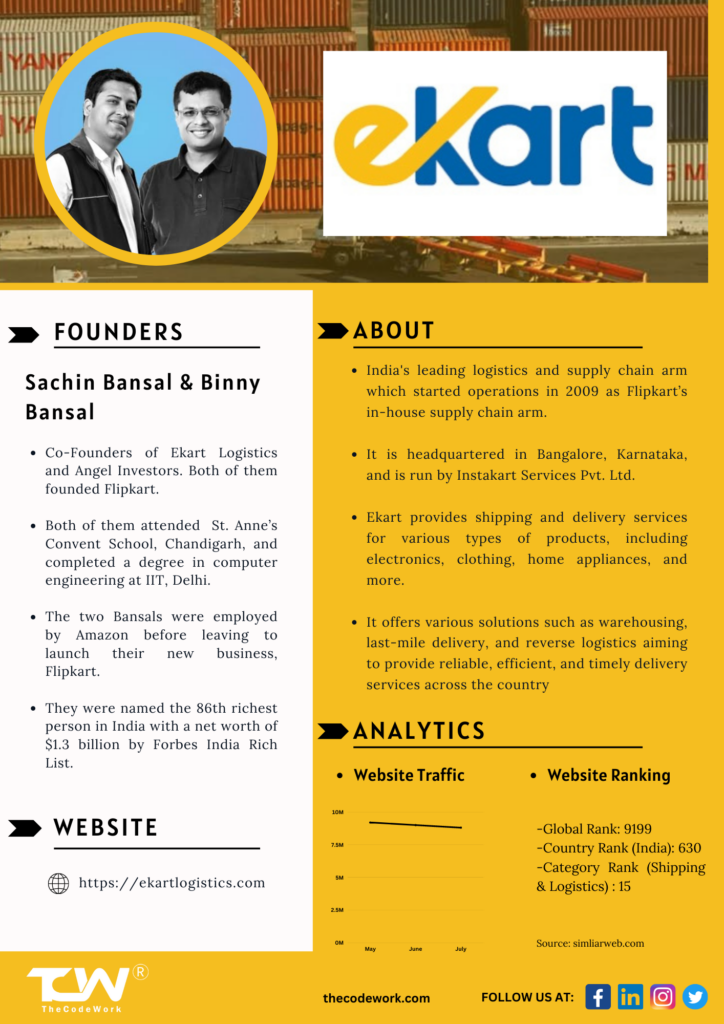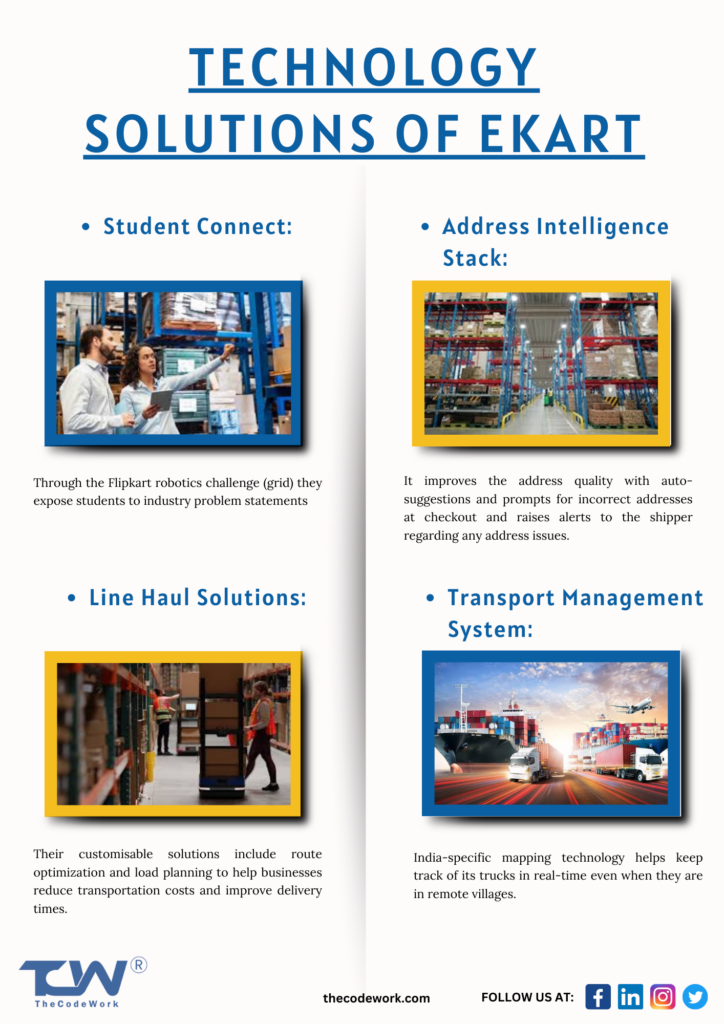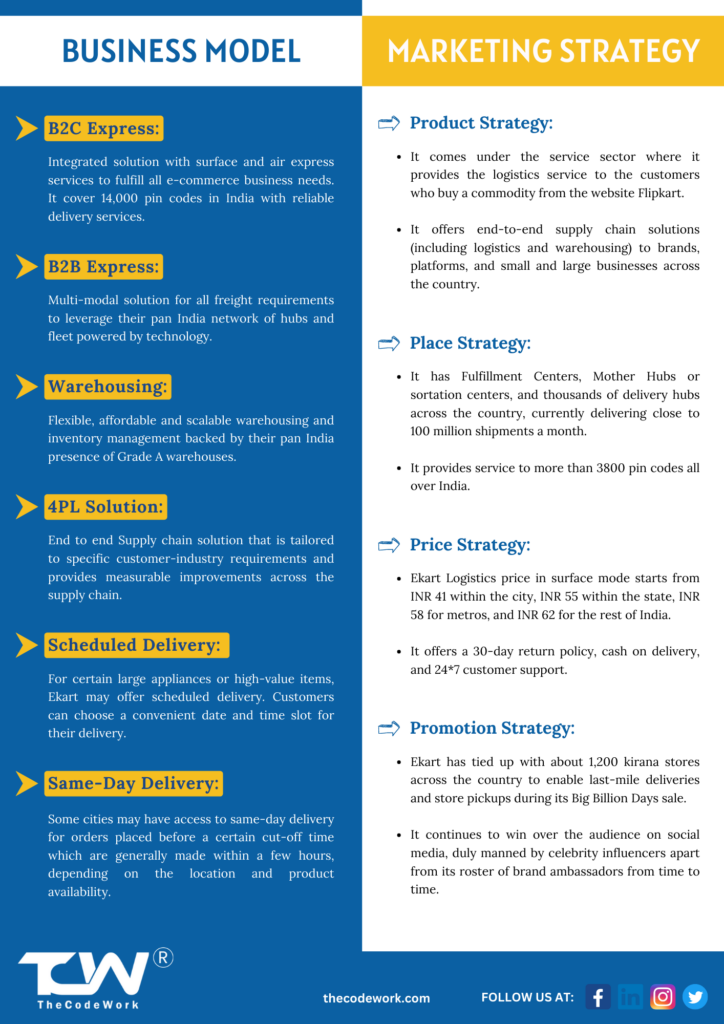 Embrace the future of logistics with transformative technology. From automation to real-time tracking, empower your business for success.
Reach out now to embark on your tech-infused logistics journey!