Gati Limited is a prominent name in the logistics and supply chain solutions industry in India. From express distribution and e-commerce fulfillment to specialized logistics solutions, Gati has been a key contributor to India's evolving trade landscape.
Allow us to walk you through a detailed case study on the company, prepared by TheCodeWork.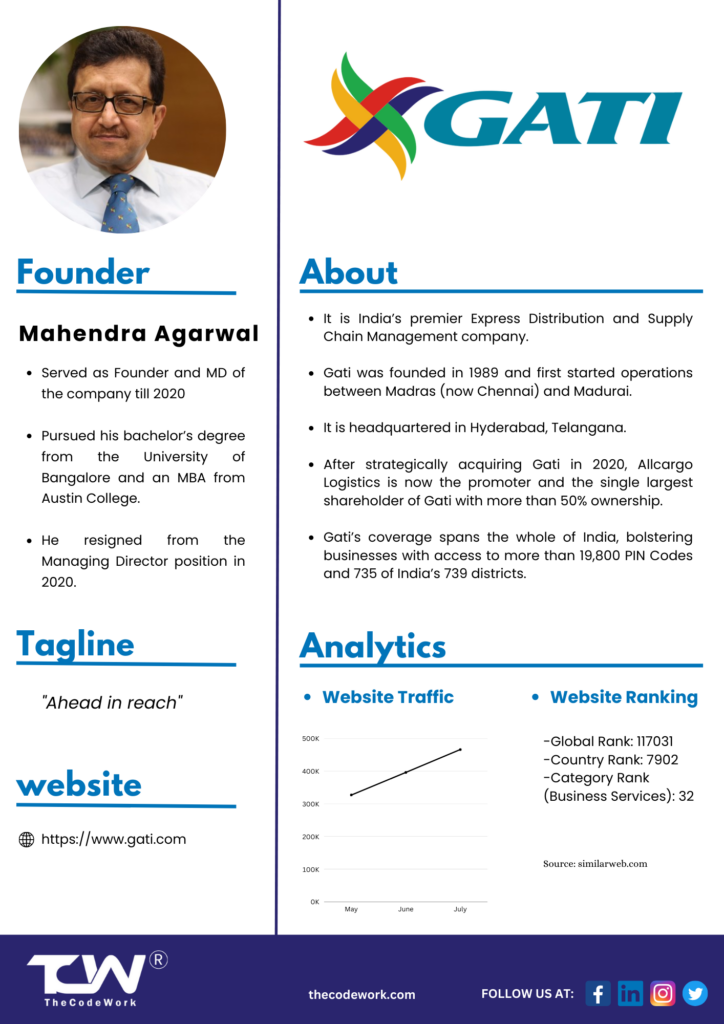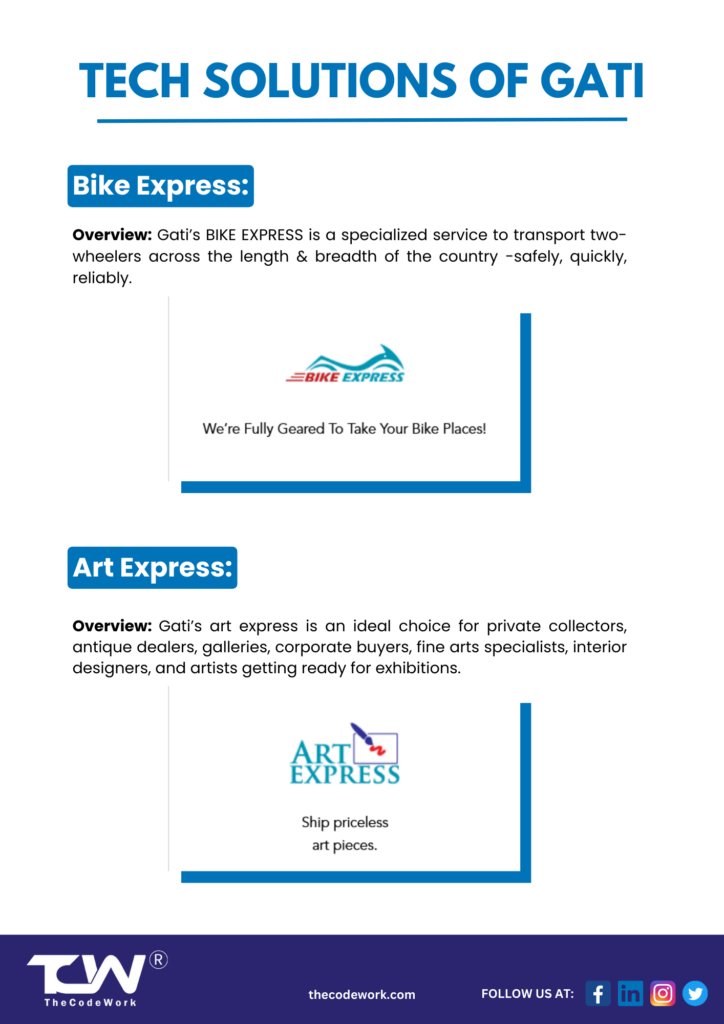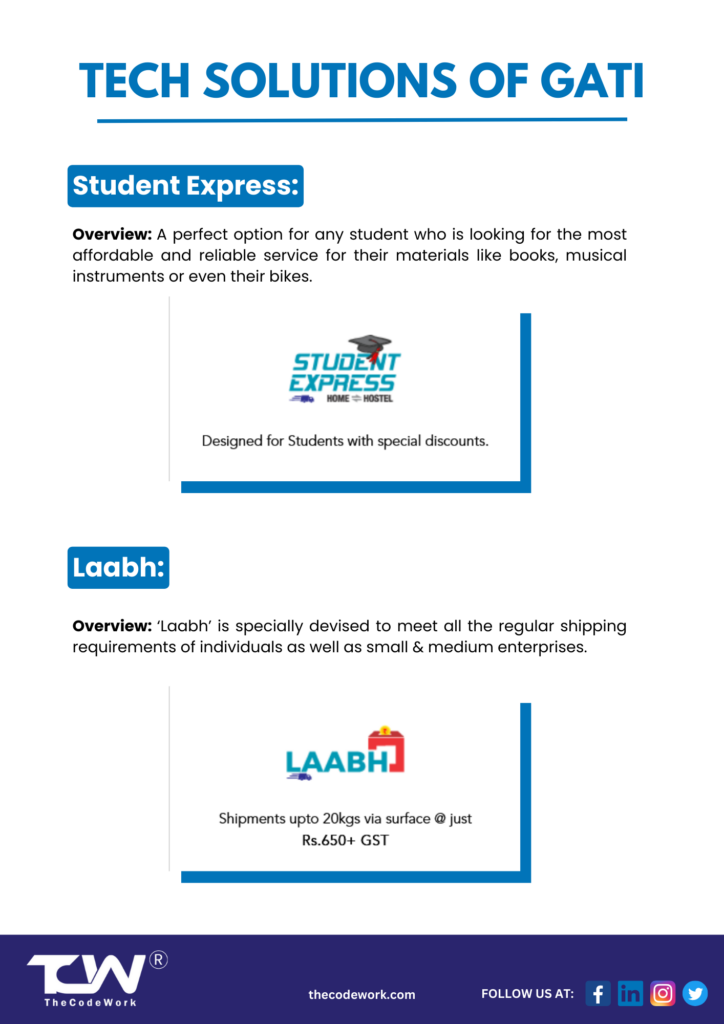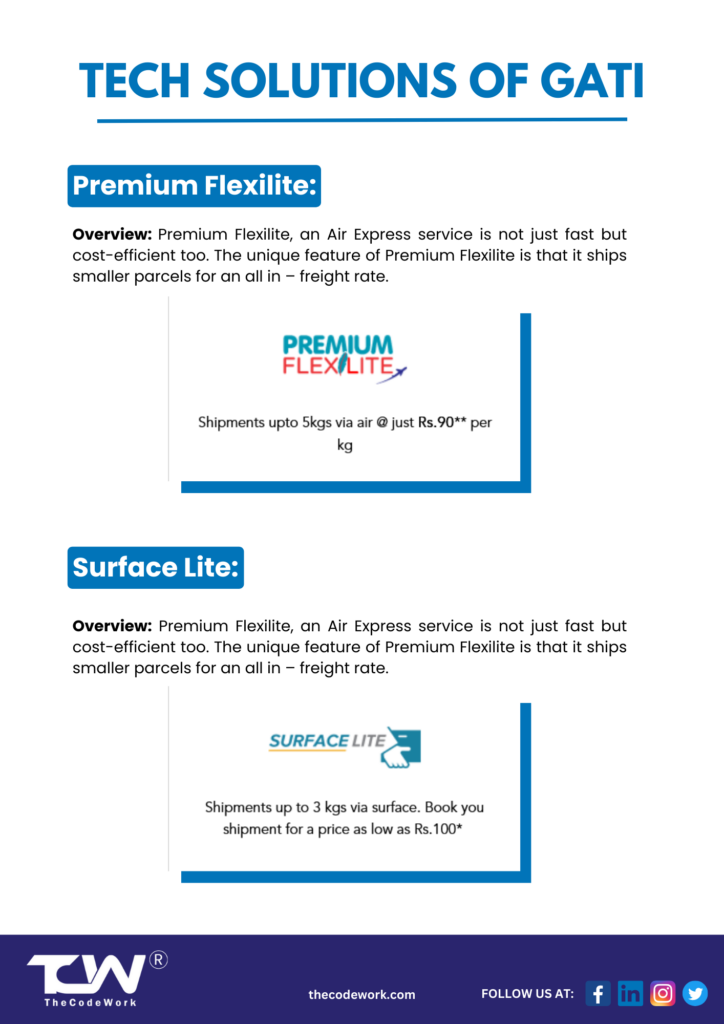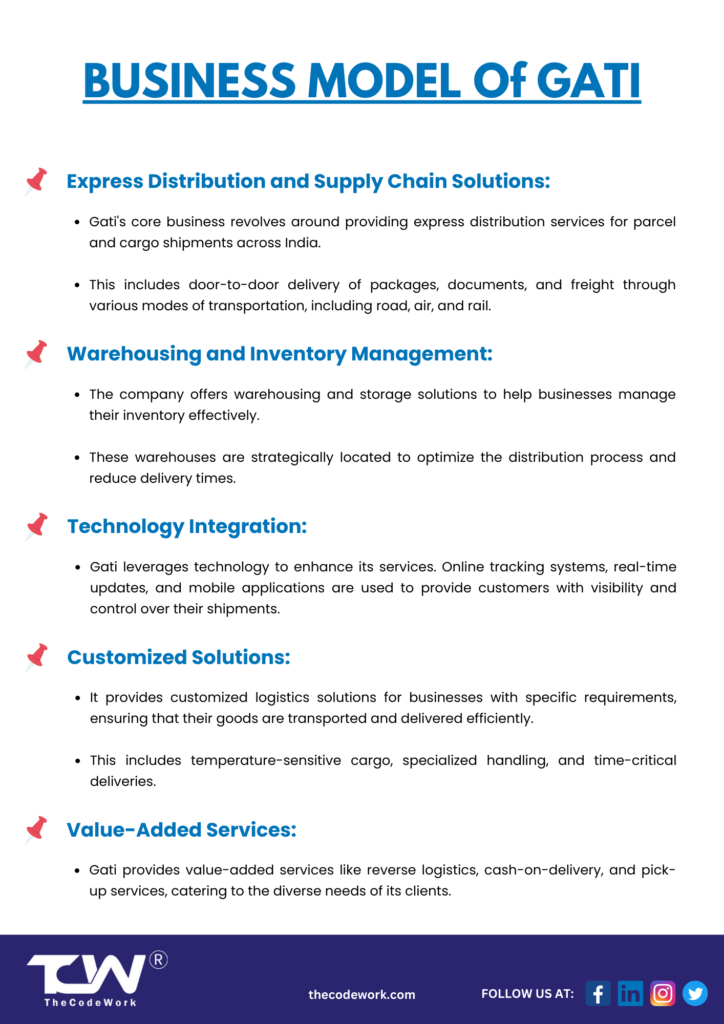 Supercharge your logistics business with digital transformation. Embrace innovation, streamline operations, and stay ahead of the competition.
Contact us now to unlock the full potential of your logistics operations.