Business incubators support startups throughout their formative stages by offering funding, contacts, resources, and business expertise.
For first-time founders, incubators are appealing because you can learn from seasoned executives, test your business idea, and obtain industry credibility thanks to the program's reputation. For the course of the program or until you have the means and capacity to develop independently, you work alongside other entrepreneurs in the incubator's office space. Sounds great, right?
Startups are in the rare position of being able to achieve success on a huge scale when given the correct guidance and assistance. Current industry juggernauts like Reddit, Dropbox, and AirBNB, all of which have current valuations larger than $1 billion, were once startups that used incubators to foster growth. Many other well-known and highly successful businesses also got their start as startups.
One of the best methods for modern firms to start along the path to success is through this-
" India's first-ever Startup Ecosystem "
The one-stop solution to all your startup problems. From tech team to funding, to brand building and even legal network, we have it all covered for you!
WHAT DO WE COVER?
👉Funding
👉Tech
👉Branding
👉Legals
👉Expertise
Here are four crucial ways that incubators can aid in the development of startups.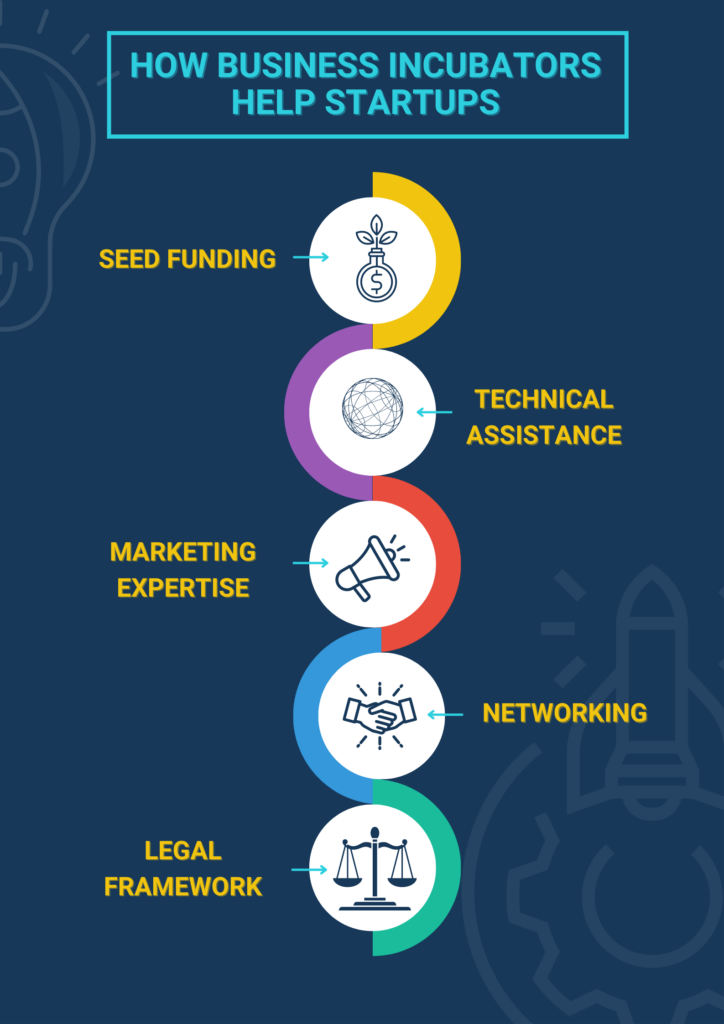 How come an Ecosystem for startups?
Every successful startup is the result of an original concept, a driven founder, and a few other components including funding, brand development, and technical staff. Entrepreneurs that are passionate and innovative abound in the market.
But the absence of these extra components results in a gap.
TheCodeWork aims to bridge that gap between concepts and realities by introducing India's first-ever Startup Ecosystem and making your dream come true!