Mahindra Logistics, a subsidiary of the Mahindra Group, is a prominent player in the logistics and supply chain management industry in India.
Let us go through the detailed case study on Mahindra Logistics, prepared by thecodework.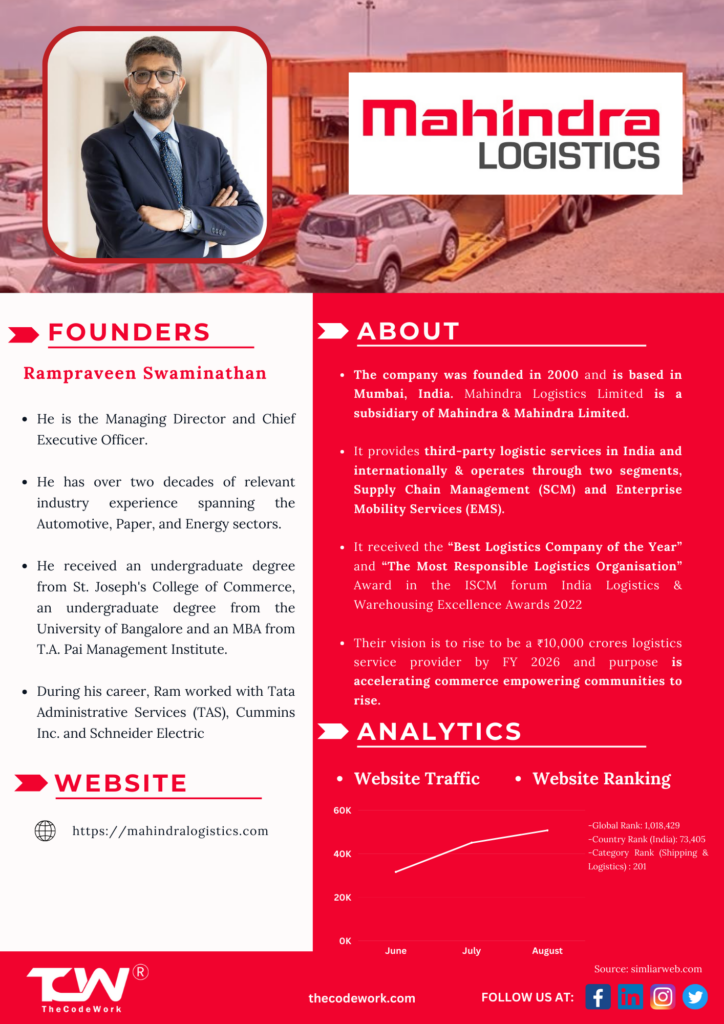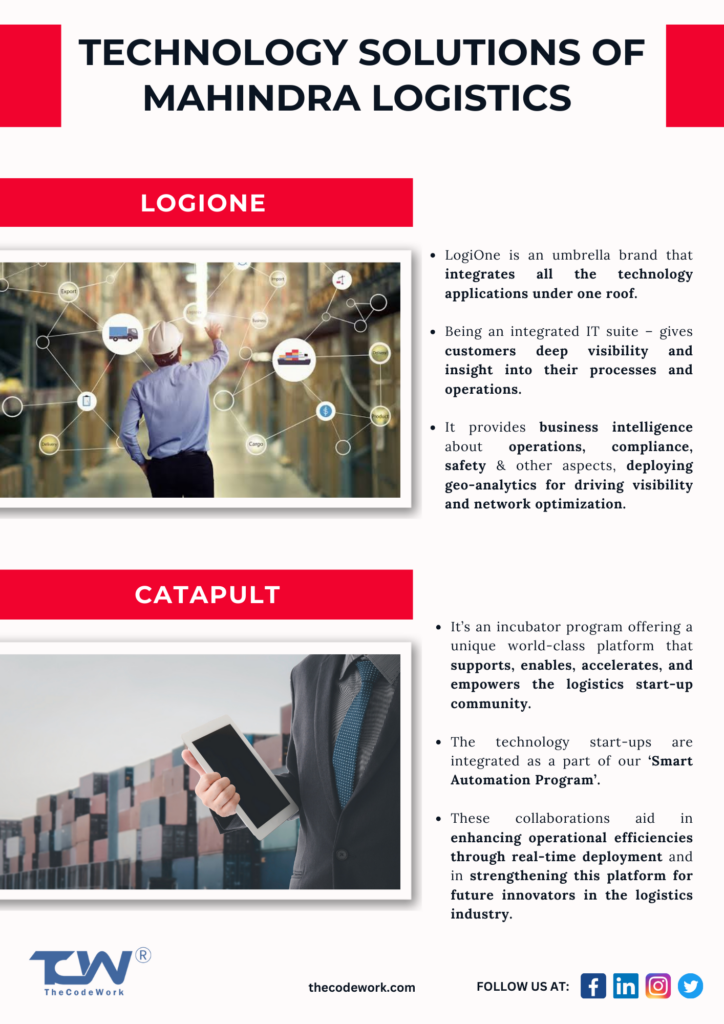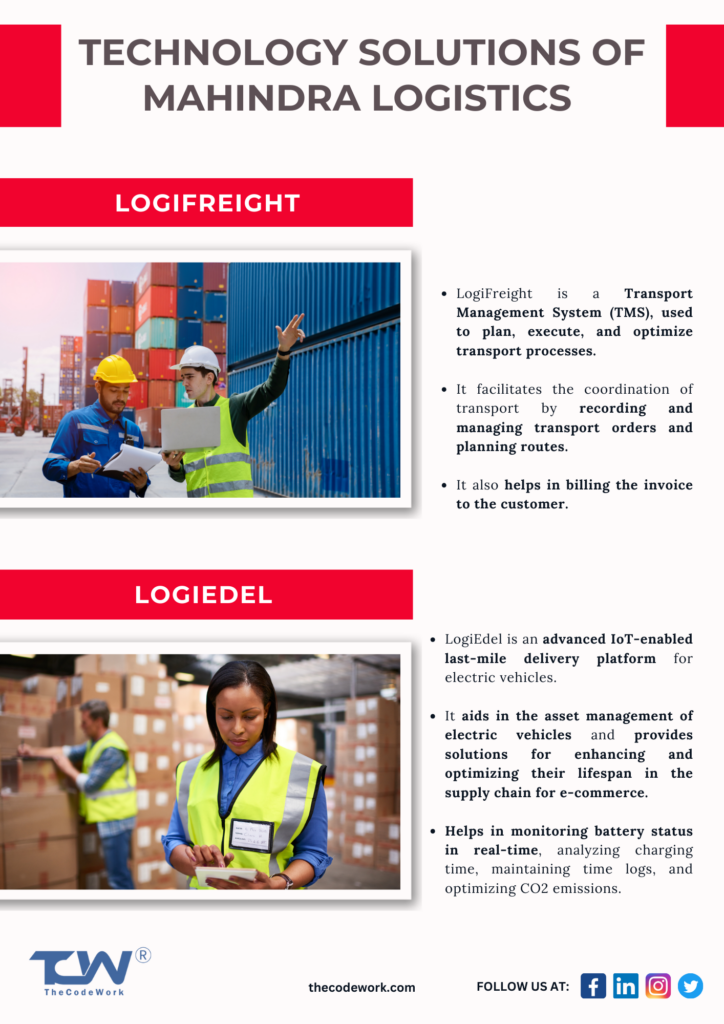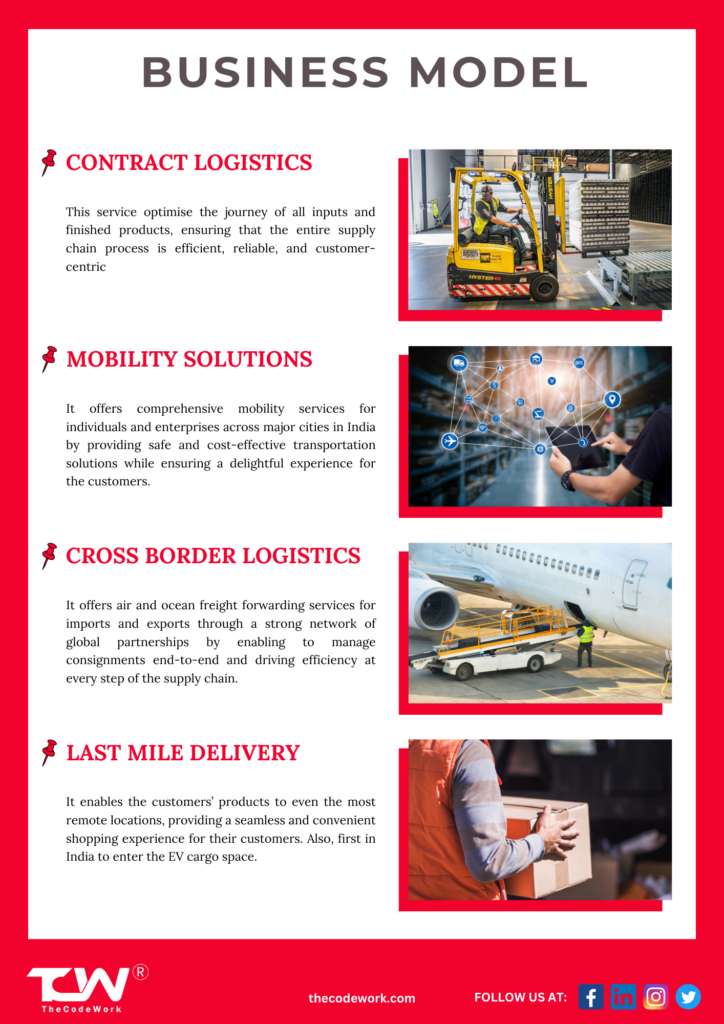 Let's develop the next generation of technology for logistics companies like Mahindra Logistics and shape the future of the industry together.
Seeking tech visionaries! Contact us to develop next-gen logistics technology and drive global change.