Shiprocket is a rapidly growing logistics and shipping technology company that has made a significant impact in the e-commerce industry.
With its user-friendly interface and extensive network, Shiprocket has revolutionized the way online sellers handle their logistics operations.
Read the complete case study of Shiprocket, prepared by TheCodeWork to know more.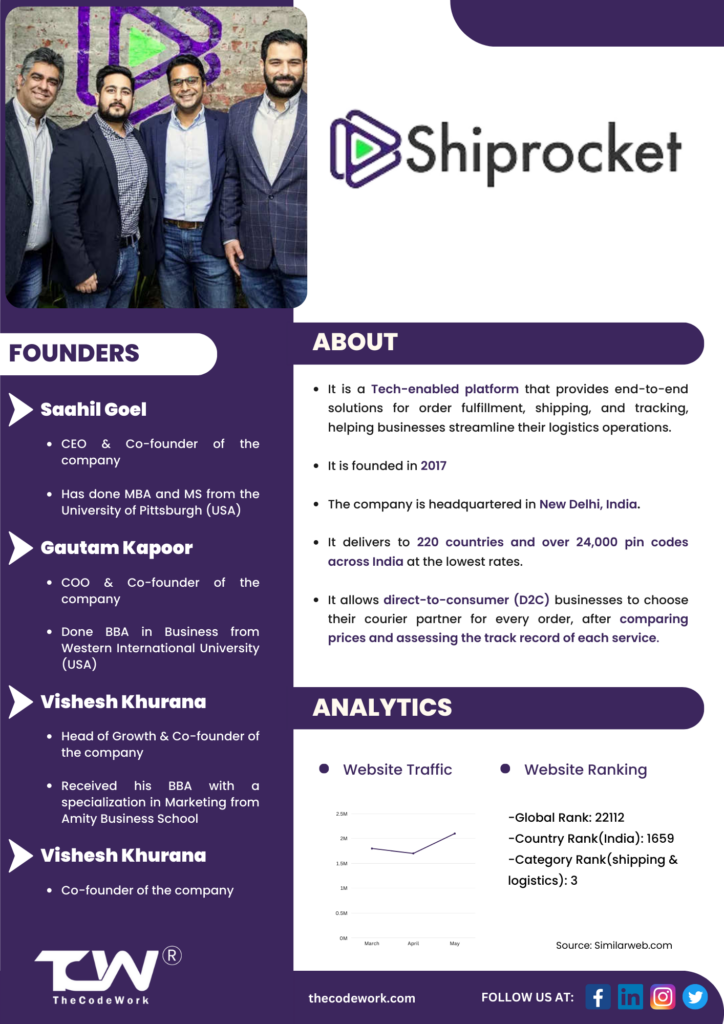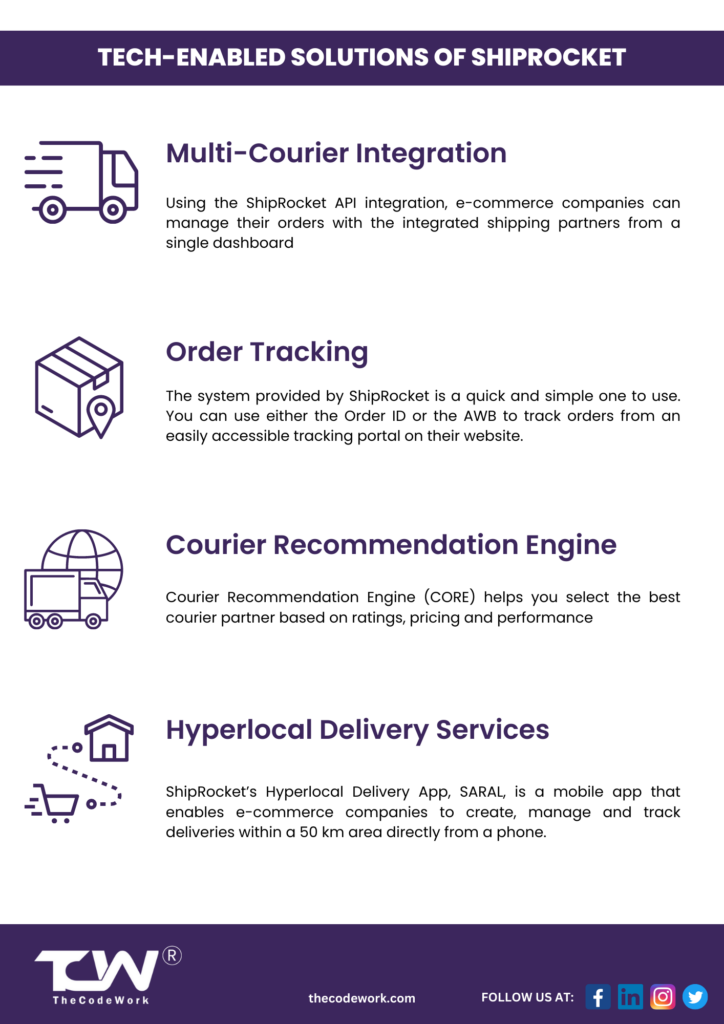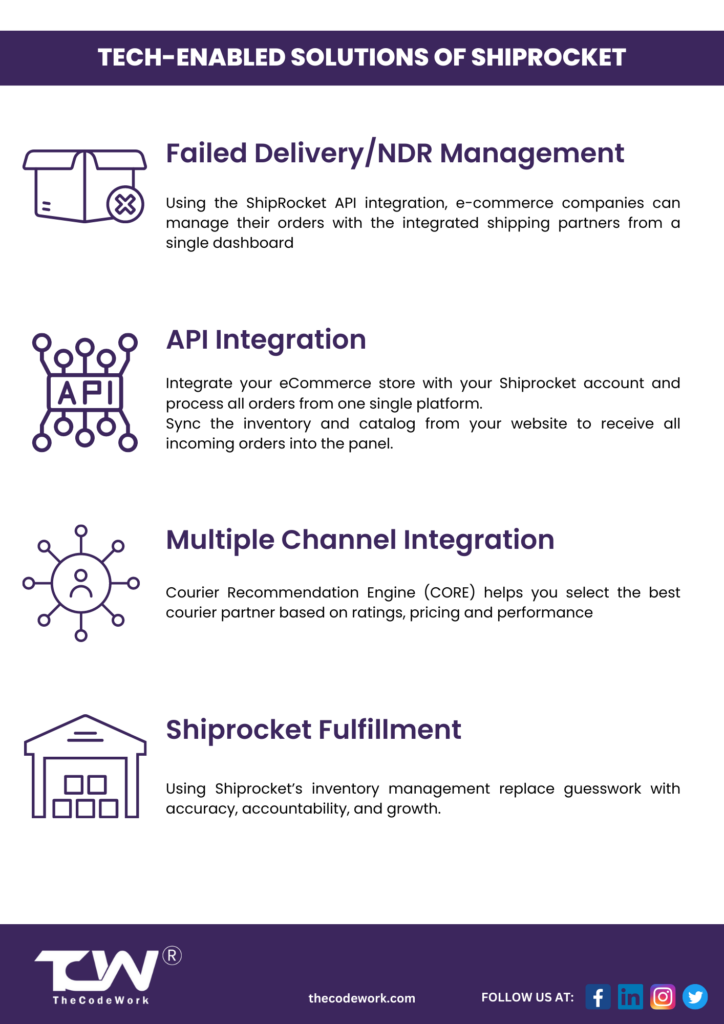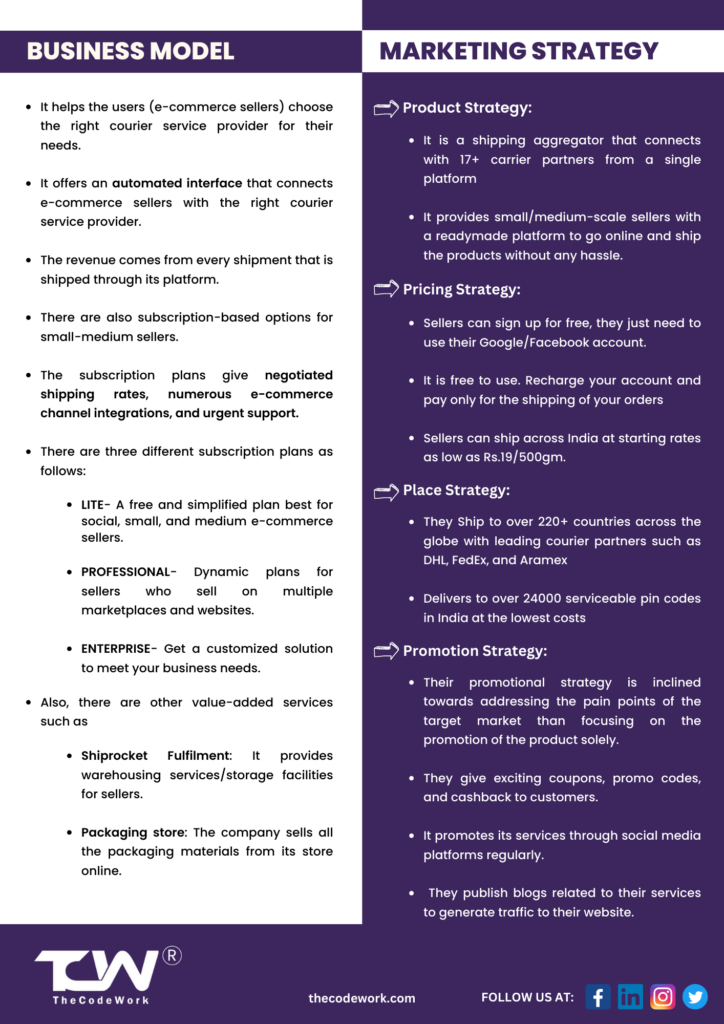 Embrace emerging technologies like AI, machine learning, and automation to future-proof your logistics operations, ensuring you can adapt and thrive in a rapidly evolving industry.
Don't wait—take action now and transform your logistics operations into a streamlined, efficient, and customer-centric powerhouse.