Now that you've decided to start your own business, you'll need to arrange your thoughts and write down your business plan. The business strategy is often overlooked by new business owners. That shouldn't be the case. Having a business plan has numerous advantages for your company and for you as an entrepreneur.
Many times, great company concepts are formed but are missing a key component. A business plan might assist you to discover whether you're missing something crucial like money, marketing, or supplies, for example. It's difficult to know where to begin and what to include when writing a business plan.
We will walk you through the steps you need to take to get your business off the ground!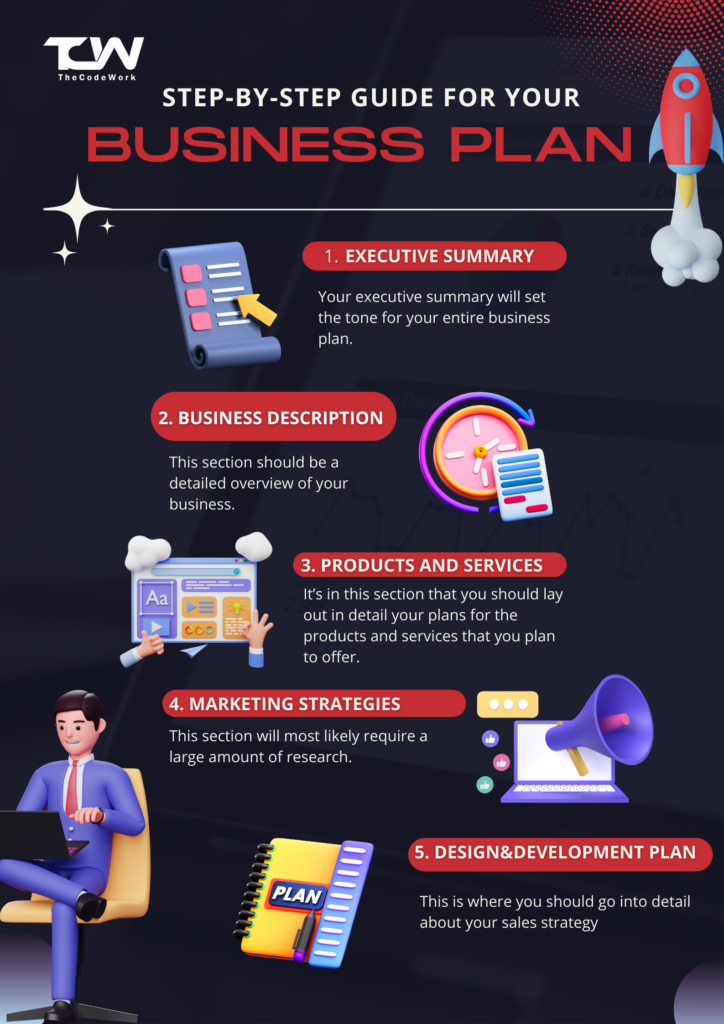 Every great company concept has to begin somewhere. Writing a business plan will help you determine whether your idea is brilliant or unrealistic, requiring more resources and time than you have. It can also help you figure out whether you need to employ aid or if you can handle the business creation on your own.
If you're a business owner in need of a tech team, reach out to us at TheCodeWork. We'll be happy to assist you