Established in 1907, UPS has grown into a prominent company that operates in more than 220 countries and territories worldwide.
UPS provides a wide range of logistics solutions to meet the needs of businesses and individuals. Its services include domestic and international shipping, supply chain management, freight transportation, and e-commerce solutions.
Read the detailed case – study on the company, prepared by TheCodeWork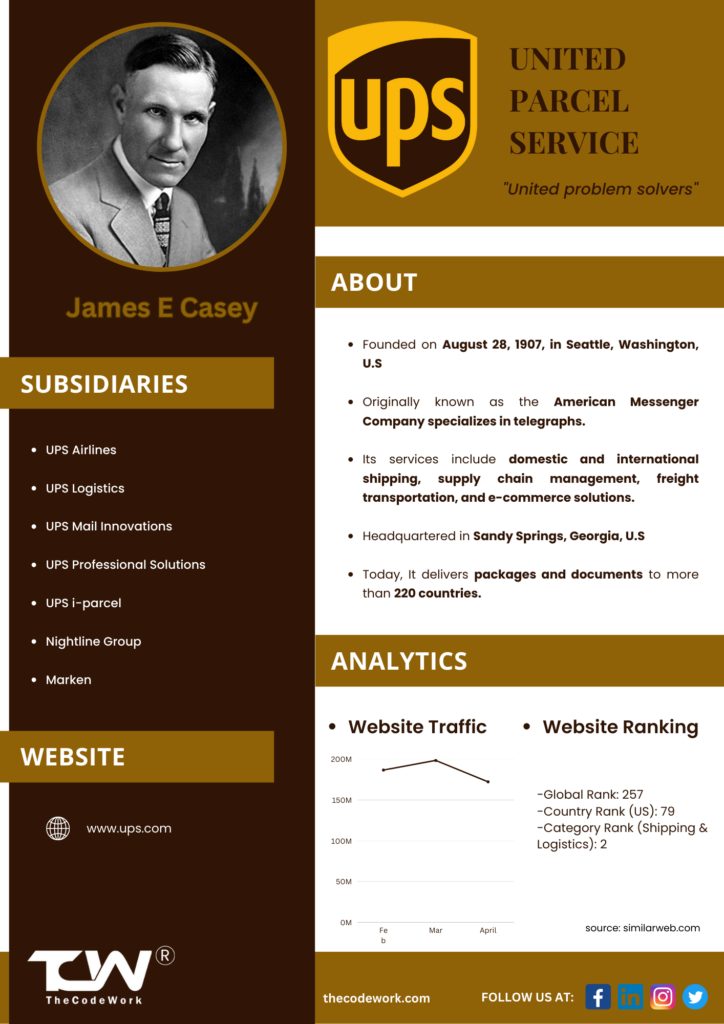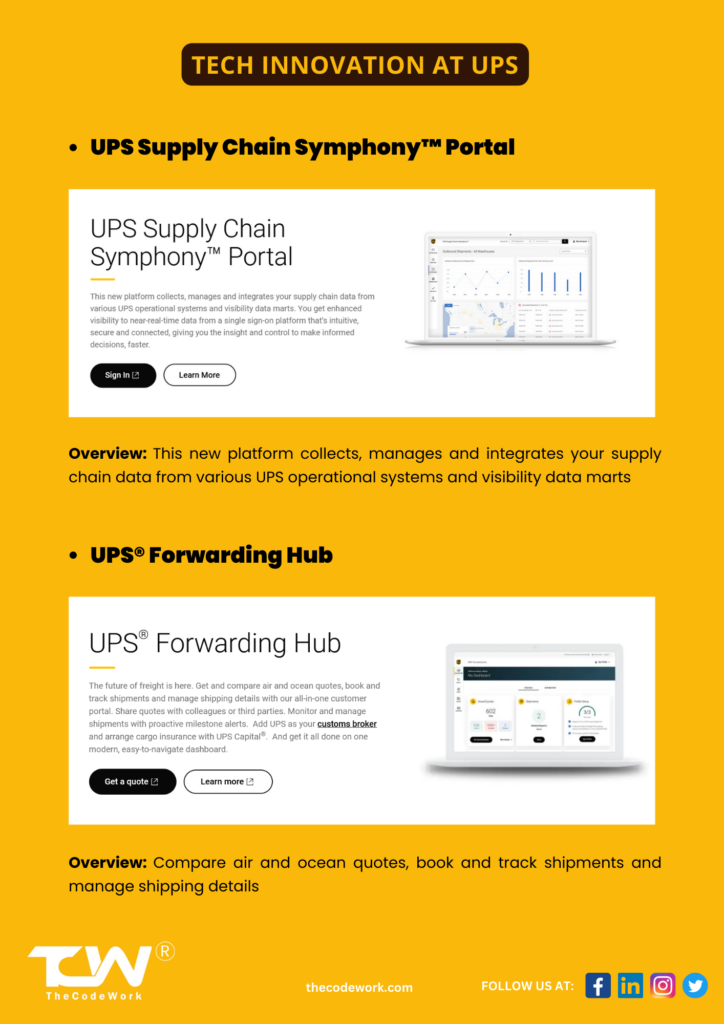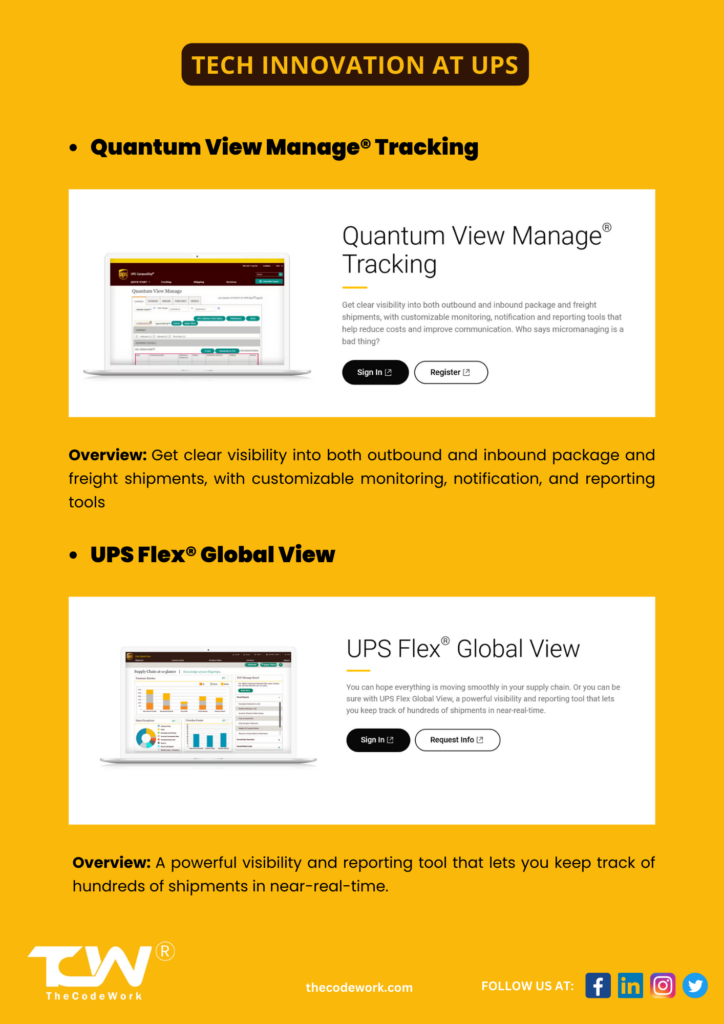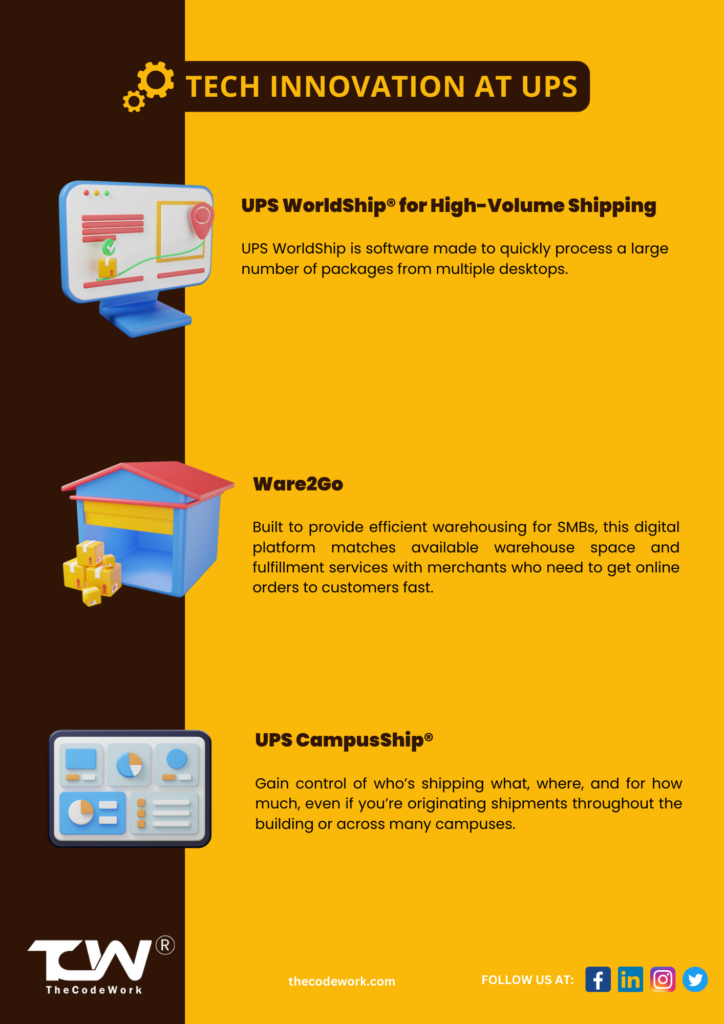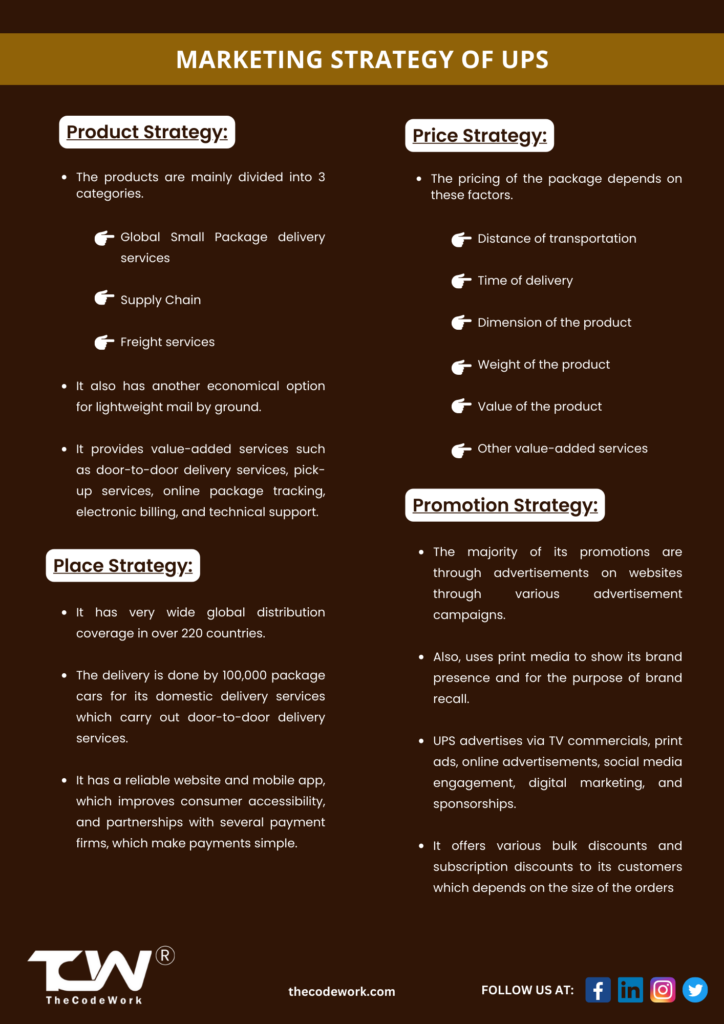 Embrace the future of logistics with transformative technology. From automation to real-time tracking, empower your business for success.
Reach out now to embark on your tech-infused logistics journey!"