Jonathan Lacy has become the first Black person to own a 7-Eleven in Las Vegas. That too without investors! Can you imagine?
So here's the story!
Initially, Lacy piled up his business ideas and went door to door to get investors. Eventually, he got rejected for all the loans that he did apply for. That's when he decided to do it all without investors. He got to doing jobs and saving just enough to start his business with the capital that he could allocate for himself.
"I sacrificed it all. Put all the bread in one basket. No investors. No outside money. evada! Blessings!" – Lacy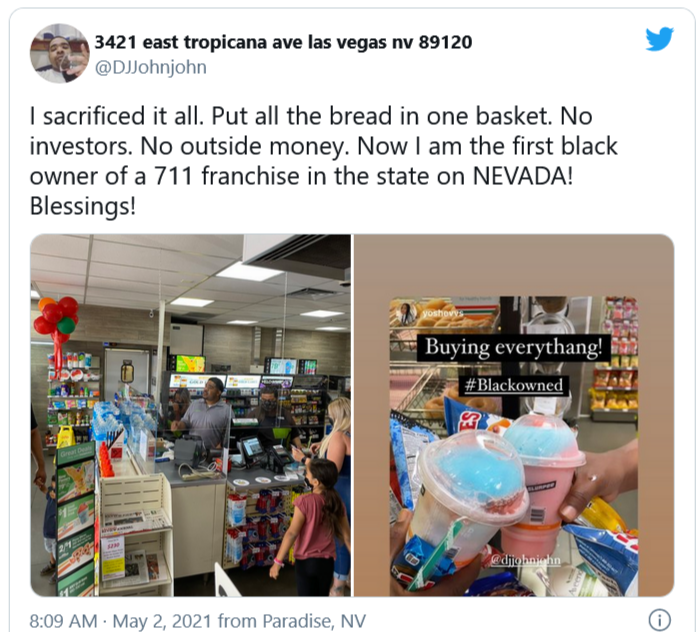 He achieved all this at the age of 30. Lacy wants to own 4 7-Eleven franchises by the age of 40. He also wants to double his stakes by the age of 50.
This is the first ever 7-eleven business in Las Vegas. Now that's a great feat!
In case you are an entrepreneur yourself, do reach out to us @thecodework to build an MVP model for your business.