Airbnb– The company idea was started 2 by roommates in 2007 in San Francisco when they were unable to pay the room rent. They got the idea of hosting the guests when all the rooms in the San Fransisco were full due to a Design conference.
Read the complete case study on Airbnb, prepared by TheCodeWork to know more.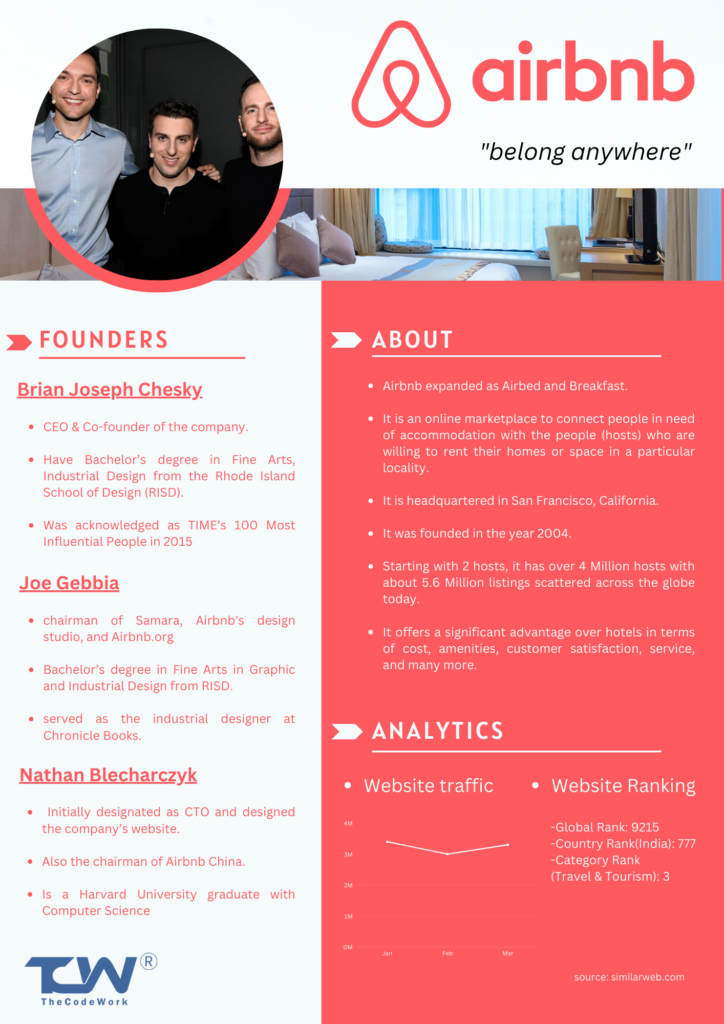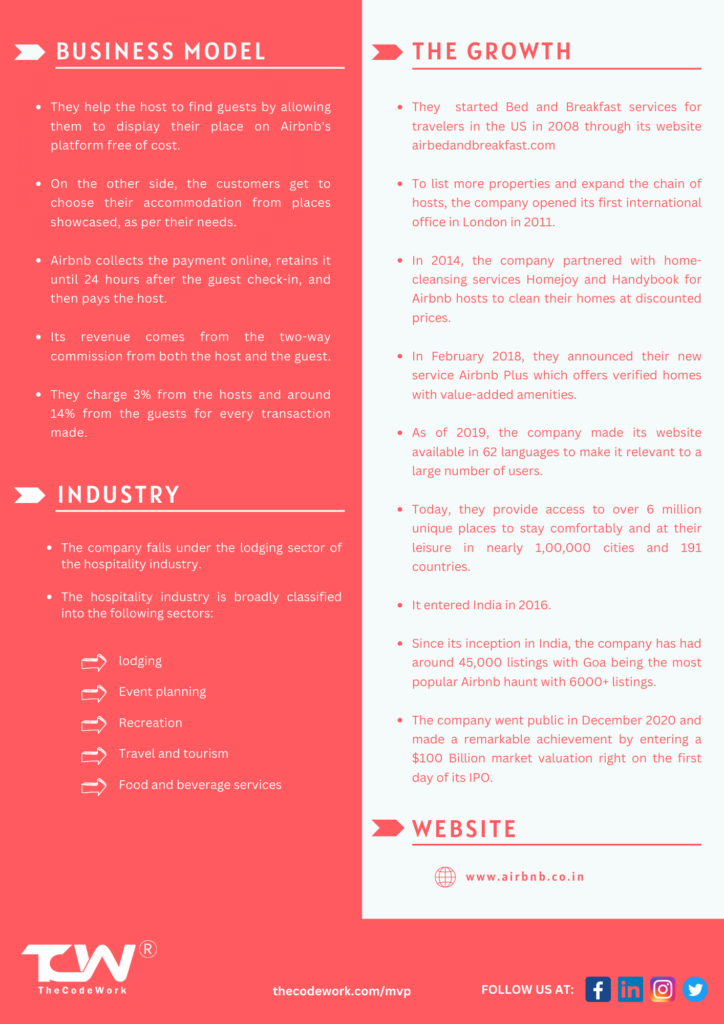 Are you aspiring to build something similar? We have our share of experience in helping entrepreneurs build tech startups right from scratch. Let's talk?