BlackBuck is a technology-driven logistics company based in India. It operates an online platform that connects shippers and truckers, providing end-to-end transportation solutions.
It uses advanced technology, data analytics, and a network of trusted trucking partners to optimize the efficiency of freight movement across the country.
Allow us to walk you through a detailed case study on the company, prepared by TheCodeWork.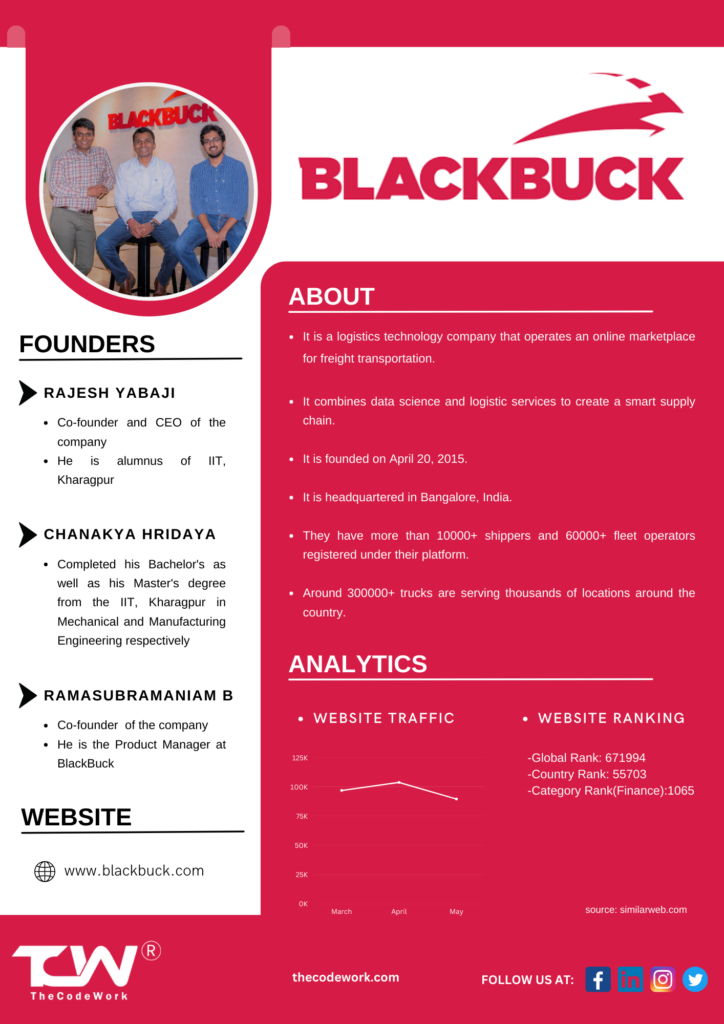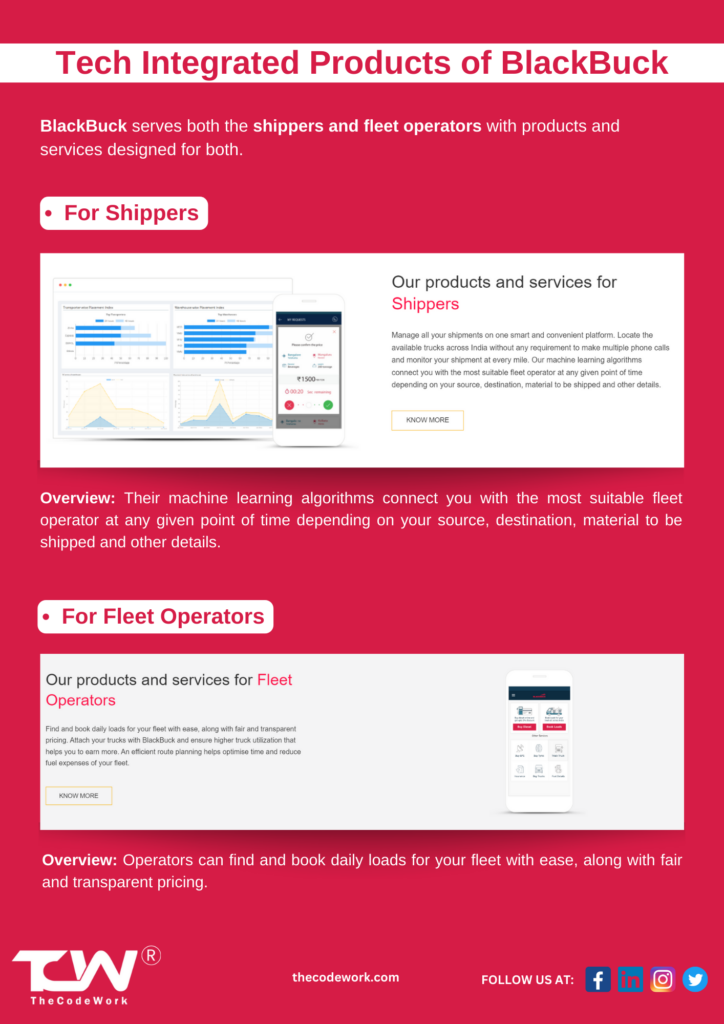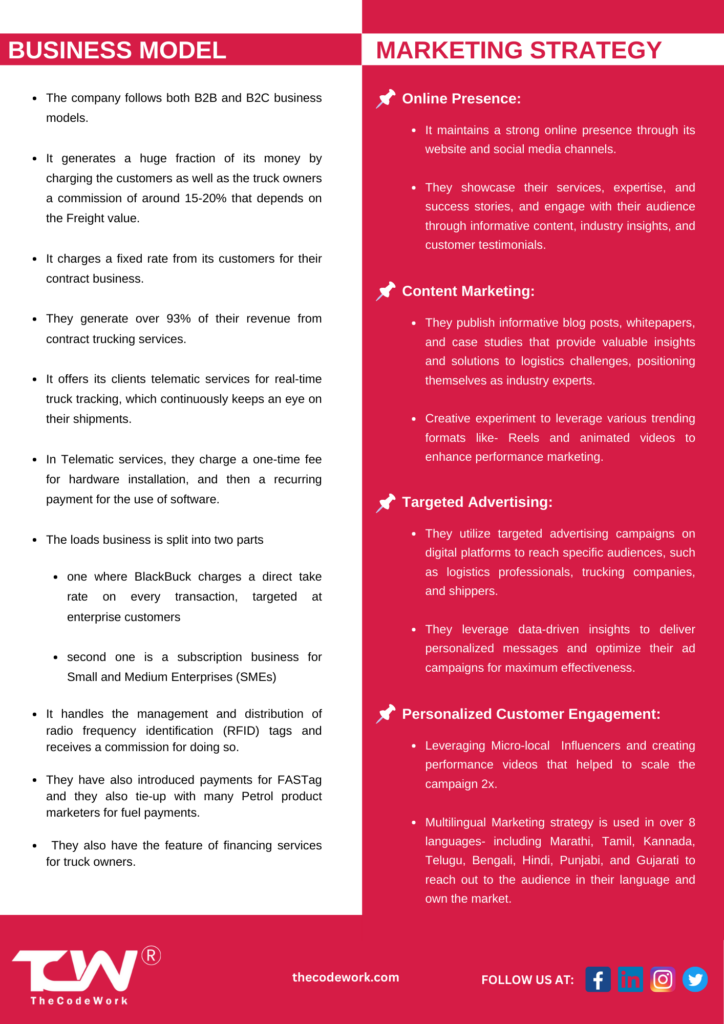 Ready to revolutionize the logistics industry? Join us in building the next-gen logistics platform that connects shippers and carriers seamlessly. Let's create the future of logistics together!