Mailchimp is a popular email marketing platform that allows businesses to create and send email campaigns to their subscribers. With Mailchimp, users can design email templates, manage subscriber lists, automate email campaigns, and track email campaign performance.
Read the complete case study on Mailchimp, prepared by TheCodeWork to know more.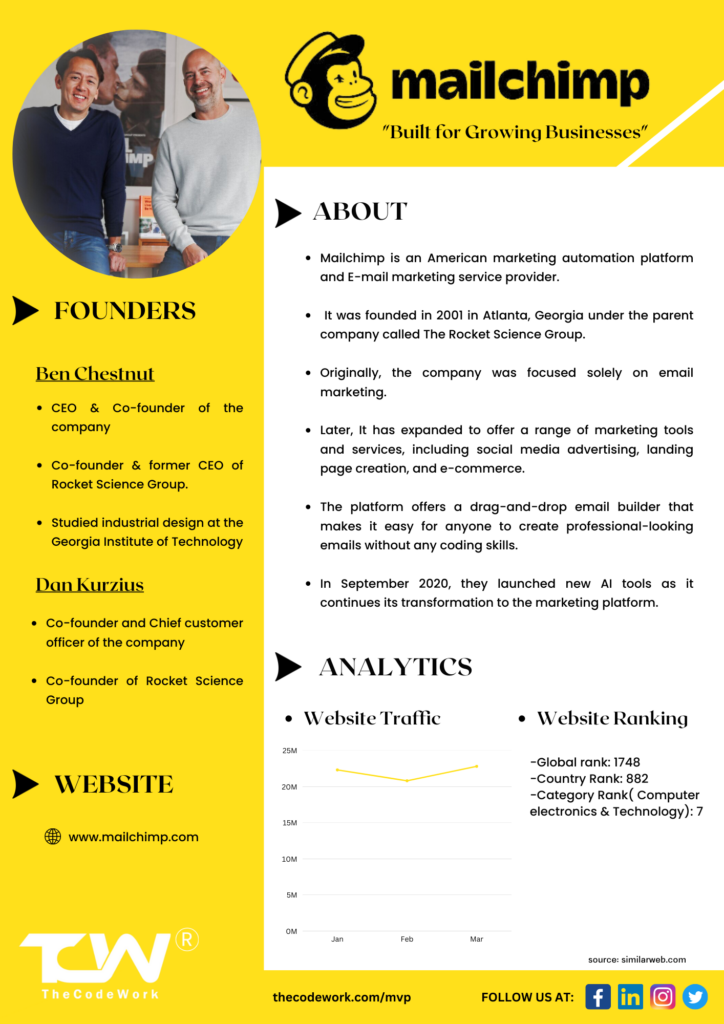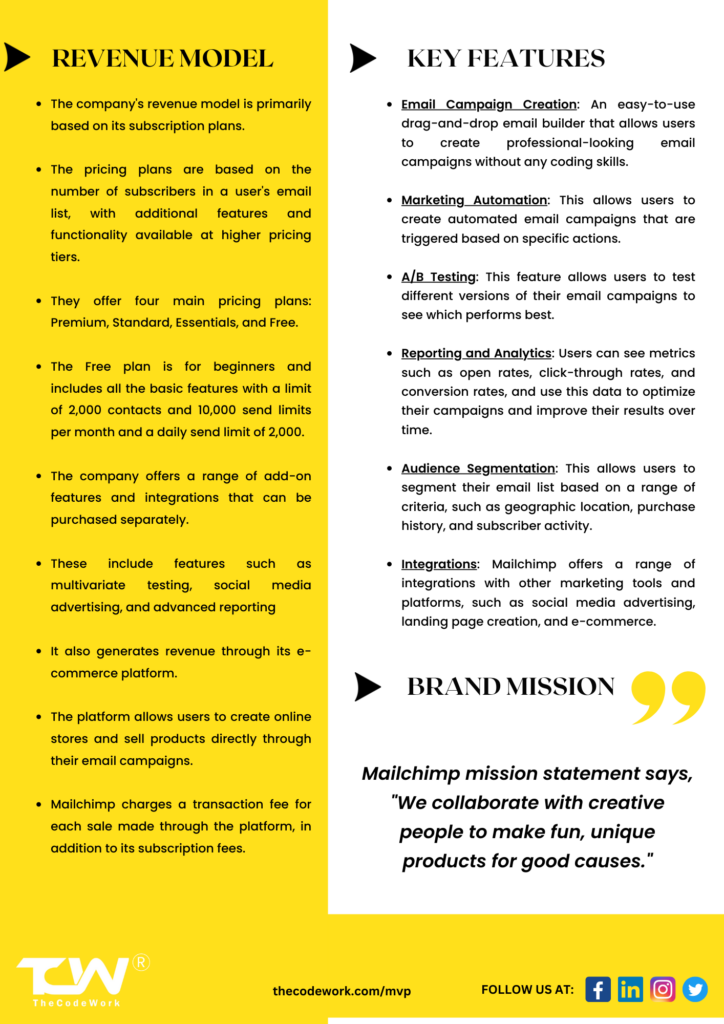 Are you aspiring to build something similar? We have our share of experience in helping entrepreneurs build tech startups right from scratch. Let's talk?