Slack– A cloud-based communication and collaboration platform designed to enhance teamwork and productivity within organizations. Launched in 2013, Slack quickly gained popularity and has become a widely used tool for businesses of all sizes.
Let us go through the detailed case study on Slack, prepared by thecodework.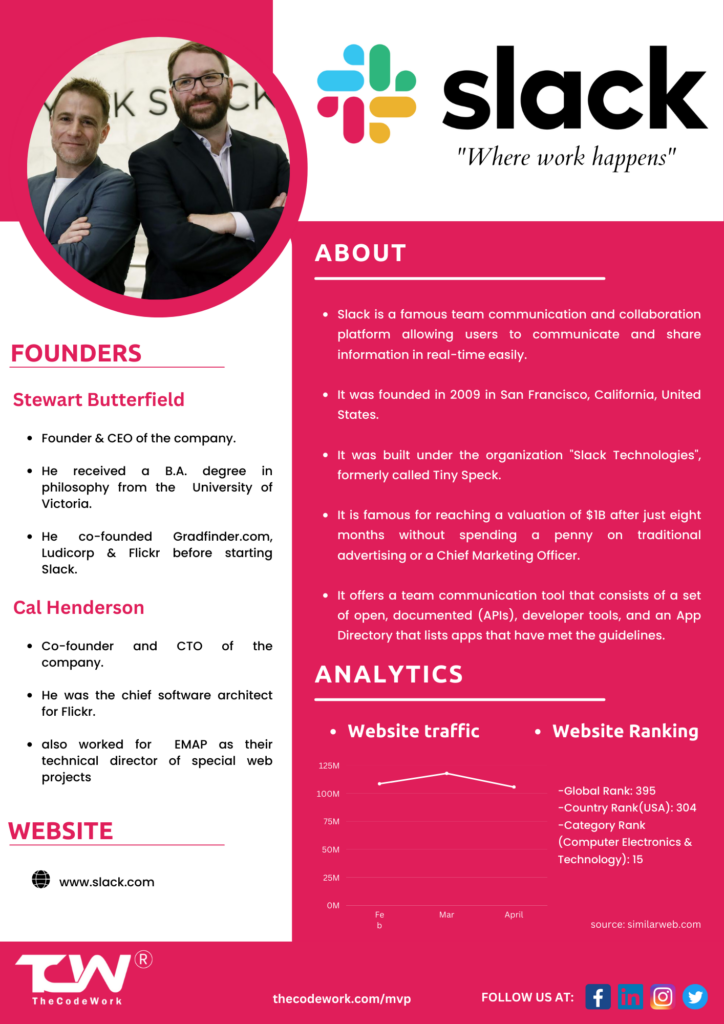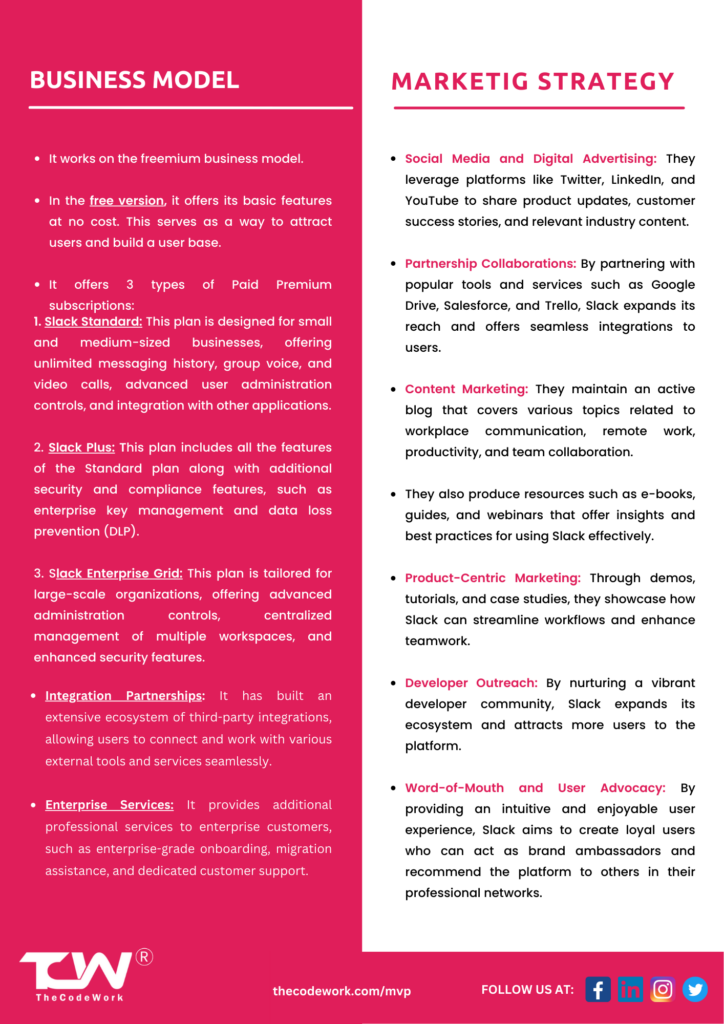 Are you aspiring to build something similar? We have our share of experience in helping entrepreneurs build apps right from scratch. Let's talk?