Reading Time:
7
minutes
Digital presence has become a mandatory feature of running a business of any form. This is why various companies invest a lot in proper search engine optimization tools to help maintain a decent website/blog. They even hire SEO mentors to boost sales and upgrade the quality of their site.
So coming to the point, here is a detailed study of various tools that you can use to optimize and monitor your site. These tools inspect and analyze your website along with that of your competitors, to form a detailed report on what you need to work on or how you can keep improving. This ensures healthy competition and also an overall growth in the quality of your content.
Want to try them out? Follow up!
Effective tools to monitor blogs
We've examined and tried various SEO tools and here is a report on each of them for you to make an informed decision. Do check them out!
1. UpCity's SEO report card:
Cost: Free; Purpose: Share of Voice.
The SEO Report Card launched by UpCity helps you analyze your content with respect to that of your competitors. Interesting, right? It presents you with the following details in return for valid contact information. Here they are:
Rank Analysis – This suggests that the rank of your site depends on the keywords that you use. So what you can do here is, select the keywords from the headlines of news articles to be in touch with what is trending. For example, the recent locust attack in India. You may come up with content using keywords related to this article and so on.
Link Building – This gives a descriptive study of the blogs or articles that you link to your content. This helps you have complete information and also ensures that the clients spend more time on your site.
On-Site Analysis – This provides you information on how well you have used the main keyword. This helps in moving up the rank consequently.
Website Accessibility – As the name suggests, it examines exactly how accessible your content is, for the clients and readers.
Trust Metrics – This is basically the review of the level of trust or authority of your site.
Current Indexing – This gives information about the indexed pages of your site.
2. Woorank:
Cost: Free 14-day trial, then $49/mo for a Pro Plan or $149/mo for a Premium Plan; Purpose: Website Audit.
Woorank's detailed site examination helps users reveal prospects for optimization as well as expansion. This breakdown covers the details of existing SEO tools, usability, social media, etc. The breakdown is categorized into eight broad sections, namely:
Marketing Checklist
Technologies used
Accessibility
Visitors
Social media
Mobile application
3. Ahrefs:
Cost: $99/mo for Lite Plan; Purpose: Keyword Research & Website Audit.
Ahrefs is an advanced SEO tool that inspects your website and generates related keywords, website links, as well as ranking profiles to access you inbuilding a quality content for your site. Some of its important tools are:
Site Explorer– Reviews the activities of the webpages mentioned in your site.
Content Explorer – this helps you to explore and use the most used webpages and keywords that are apt for your site.
Keywords Research – Helps with relevant keyword searches as per the market requirement.
Site Audit – This helps you in identifying and dealing with certain technical issues that pop up on your site.
4. Founder's SEO Audit tool:
Cost: Free; Purpose: Website Audit.
This is one of the most user-friendly SEO tools available in the market. You just have to provide the URL and there will be an instant automated SEO audit on your website. It works through 3 main tools, namely:
Technical – This reviews and reports various technical issues.
Content – This is about the significant SEO factors like keywords as well as Metadata.
External link breakdown – This does a quality check on the links that you attach to your site.
5. Website Grader:
Cost: Free; Purpose: Website Audit.
This helps businesses discover SEO optimization and explore it as well. The various features of it include the following:
Performance –This assists in building a better outlook for your site and content.
Mobile Readiness – This makes your site mobile-friendly in terms of settings and responsiveness. This is good for attracting clients by reaching out to every type of platform.
SEO – This helps understand whether your website is accessible by clients. It determines your rank analysis as a website.
Security – This is a crucial factor as it ensures the secure authority of your page. This helps customers trust you enough to share their contact information with you.
6. GrowthBar:
Cost: Free 5-Day trial, then $49/mo; Purpose: Keyword Research, Competitive Analysis, SEO Rank Tracker.
This basically aids you in keyword research and also to analyze your SEO rankings. This is about analyzing what works for your competitors and using similar techniques on your website. The techniques may be the following:
Keywords/Backlinks –This permits you to analyze which formulated keywords are attracting more customers for a specific website. It allows gives suggestions to allow certain backlinks directed at your content or website.
Keyword Difficulty Score – This helps you to analyze the ranking of a keyword-based on the strength of its domain. This will help you in the proper keyword searches to push your content to page one of the suggested links on the internet.
Word Count – If your content is too lengthy, readers may get bored. So, being precise is very vital. This can be achieved only by maintaining a word count.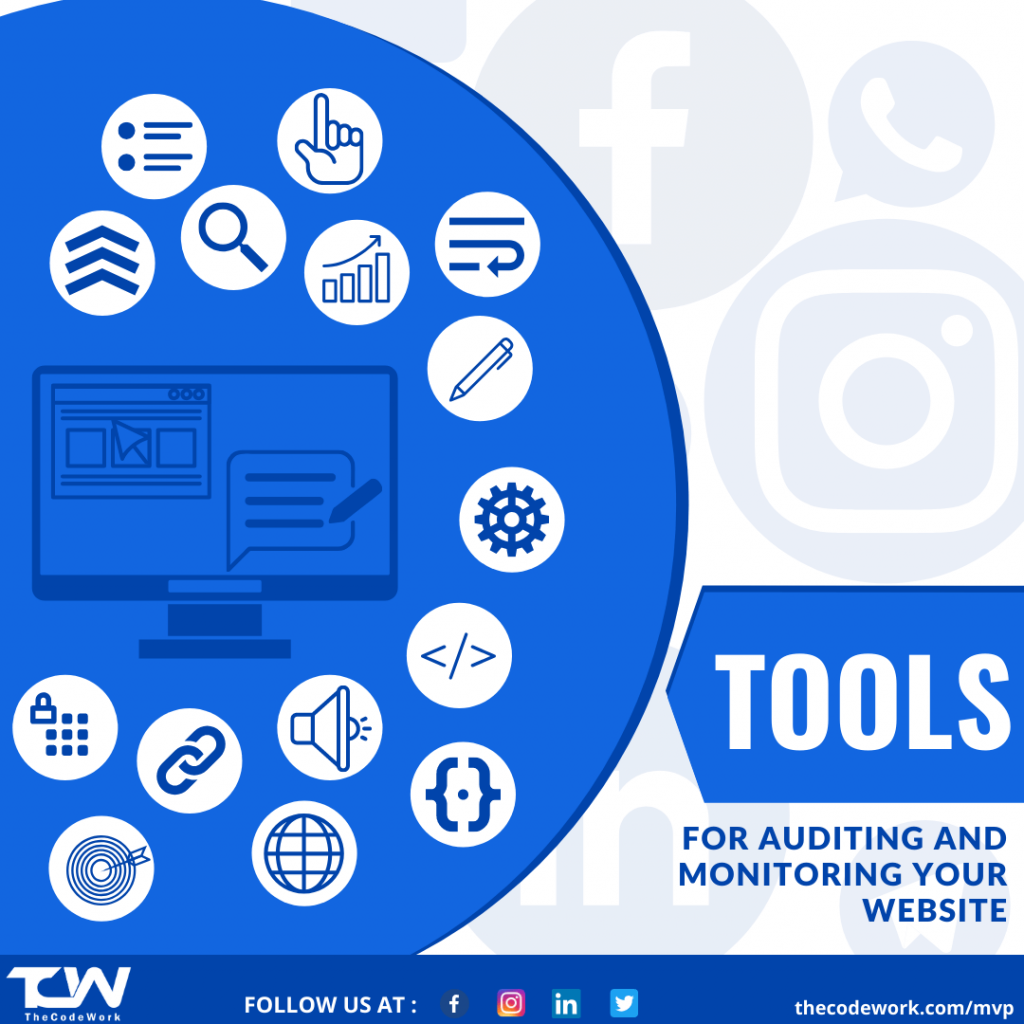 7. Search Console by Google:
Cost: Free; Purpose: Monitor, Maintain and troubleshoot your site.
Google search console delivers detailed statistics about the search traffic of a specific site. This includes information on the popularity of your site, the adaptability, ranking of the page, etc. It is a calculated analysis based on keywords and other specifics. Google Search Console has become the main SEO tool for many bloggers and content creators out there. The features include the following:
Most popular page – This tool helps you to assess which of your content or blogs are performing better on the internet.
Mobile usability – This helps to understand and test the user-friendly quotient related to mobile users.
Identify Website issues – Issues related to website indexing can be solved with this tool.
Displays interlinks that may be useful and relevant.
Displays the broken links as well, if they may exist.
8. SEMrush:
Cost: Free trial, then paid starting at $99.95/mo; Purpose: Keyword Research
SEMrush assists you to evaluate your page with respect to that of your competitors. SEMrush has been reported to be used as a major tool by websites to track the performance of the competitors. This feature makes it one of the most popular SEO tools in the market of content creation. The features include the following:
Traffic breakdown – SEMrush displays the precise traffic and performance of the respective website.
Keyword Research – This feature helps you to track the keywords that the competitors are using at present.
Marketing Research – This tool is about running better and improved marketing and ad promotions.
It is also effective in building operative SEO strategies.
9. MOZ:
Cost: Free 30-day trial, then paid plan from $99/month; Purpose: Website Analysis
MOZ has become popular with business space and digital presence. The activities provided by this tool, include website auditing, backlink scrutiny, rank tracking, as well as searching keywords. It also effectively suggests page and website optimization strategies. The features include the following:
Website Audit– This is used to track errors that may have occurred in content creation.
Keyword examination– This assists you to search for relevant keywords.
Rank tracking– This feature helps to upsurge the rank of your website.
It also helps to upsurge the traffic on your website.
On-page optimization is an added benefit.
10. Ubersuggest:
Cost: Free trial (Duration depends on plan); Purpose: Keywords Research
The key feature of Ubersuggest is keyword analysis and research. This SEO tool is produced and founded by Neil Patel. This happens to be a very effective tool with a high value in the market. It assists you to search for fresh ideas for keywords to improve your digital marketing approach. It spawns several recommendations which are totally free of cost. This in turn increases the SEO traffic of your page and content. The various features include the following:
Keyword ideas and Suggestion– Relevant keyword suggestions for your customer base.
Competitive investigation– Helps study the strategy of rivalries and competitors.
SEO optimization– this feature helps to optimize the content of your page or site.
It is mostly focused on improving the SEO ranking.
This tool uses location-based searches that help with the relevance of keywords.
Pictographic data helps in easier and better analysis.
11. SEO site checkup:
Cost: Free trial 14 days, then paid starting from $24.95; Purpose: Optimize Website
SEO Site Checkup is one of the major SEO tools in the market that comes free of cost. It examines the whole content of a website based on diverse groups like usability, social media strategies, servers, site security, etc. It is an all-inclusive SEO tool that delivers you all the statistics based on the SEO strategies and examinations. The features include the following:
SEO auditing– This helps to rank the site based on its digital presence.
SEO issues– This helps fix the bugs or the shortcomings that occur while SEO optimization.
Competitor Enquiry– This is a basic study of the strategies and the performance of the competitors.
SEO Reporting– This gives an overview of how your website or webpage is performing in the market.
12. SpyFu:
Cost: Free as well as paid depends on the plan starting at $33/month; Purpose: Competitors and Keywords Research
SpyFu is a remarkable SEO tool for tracking the strategies and insights of your competitors. It is very beneficial for the various SEO initiatives as well as website holders for effective online marketing. It also helps with the strategies of digital marketing and helps upsurge sale activities. When you enter a URL on the homepage of SpyFu, it displays you a list of all the keywords and related links that are used by your competitors in the market. The chief features include:
Organic Search– This helps to search related listings. This is also a tool that helps in testing the relevance of the SEO strategy of your website.
Paid Search– This helps you to advertise your content within the subsidized listing of the SEO. You pay each time the advertisement on your website is clicked.
Research Keywords– This feature assists you to find the best keywords for SEO optimization of your page or content.
Overview
As you can see, there exists a variety of tools for EO optimization. Every tool has its unique techniques for website optimization. However, there are certain things that all of these options have in common. That is, to build a stronger website for you with a high rank in the internet search bar.
Hopefully, some of these tools will come handy and you will be able to figure out what suits your purpose the best. Work hard and conquer the market. Good luck!
And, for more such content, check out our website TheCodeWork.