Reading Time:
9
minutes
We are living in the digital age and every aspect of our lives has shifted to the online platform. This tech-based lifestyle covers the financial domain as well which we call the Fintech age. It is pretty evident, I know. This modification has been on the rise for some time now. However, with the onset of the global pandemic, human dependence on tech, especially the internet has surged. 
This surge is partly evident through the rise in the value of bitcoin and other digital currencies as well. This is what we can safely describe as – the FinTech Age.
Now what we are going to discuss today is a huge part of the FinTech age. We will talk about digital currency and how it is transforming global payments. People are happily shifting from traditional methods of payment to digital currencies. You may be asking why! Look at the ease and speed of action, you won't be skeptical anymore, trust me! However, a lot of people are still on the fence.
But guess what? The price of Bitcoin has recently surged to a whopping $60,000! Can you imagine? So yes, this is the perfect time to talk about digital currencies and how they are transforming payments! So, follow up, you are going to love this!
Is the Fintech age going to replace government currency?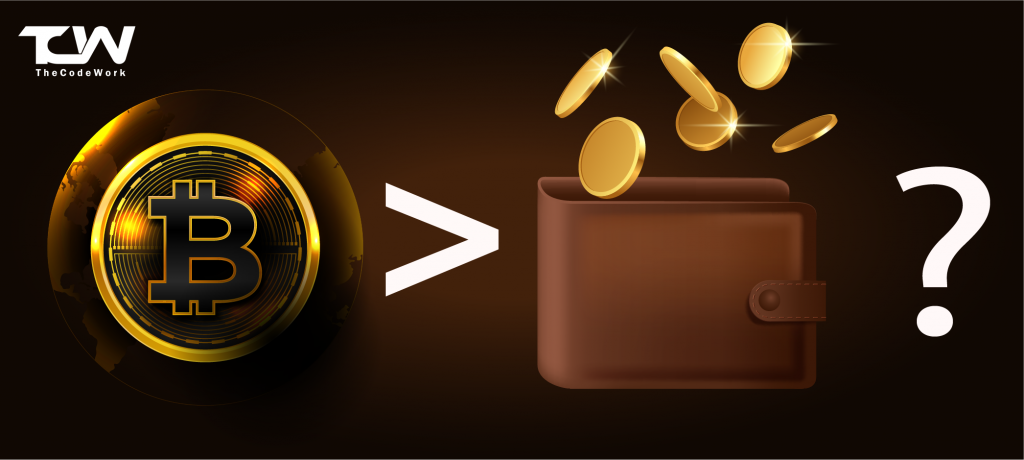 The thing is, we have seen central banks being reluctant to embrace the concept and use of cryptocurrencies. Have you wondered why? Well, as per the reviews of some analysts, one of the major reasons that they came up with, is actually quite simple. They say that cryptocurrencies pose threat to the bonds between banks and government-issued currencies. Sounds pretty relevant!
But how valid and influential will that be in the long run? Will paper currency become totally obsolete? Let's find out!
These questions that are popping up in your mind are actually very common and a lot of adopters have been asking these. See there are a lot of reasons to be skeptical about when it comes to digital currency. Like,
Many customers are unsure regarding the long-term value of a digital currency.
People are also concerned about its conversion to future earnings with consistent price volatility.
The unstable value of the digital currency is a major concern.
Price Volatility of Bitcoin in Fintech age
I will tell you why I am stressing the price volatility of the digital currency. See, the value of Bitcoin, for instance, increased by almost 140% in the year 2020. Sounds awesome, right? But here's the catch! In 2017, the value of Bitcoin decreased by almost 50%. Doesn't sound so great now, does it? And, all this value that I am talking about is the value calculated against government-issued currencies (dollar, for instance).
Have a look at this graph depicting the price volatility of bitcoin from 2013 to 2021: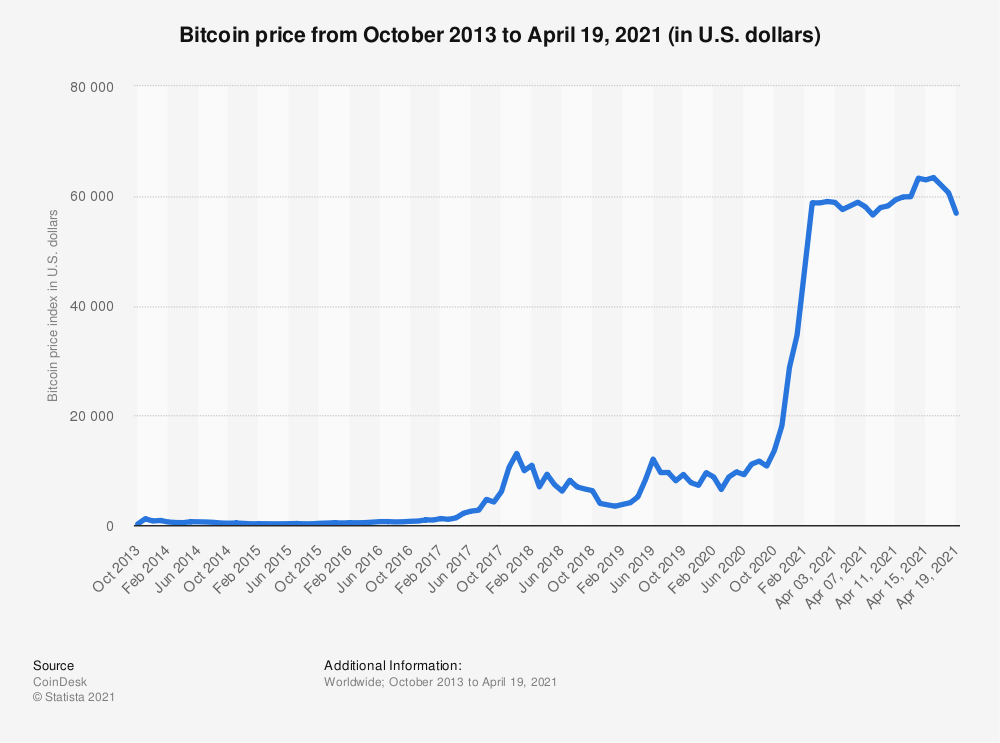 Okay, don't enter into some major dilemma right now only, because the paper currency is still here and in good use. It is the most acknowledged form of transaction, particularly in rural regions or developing economies where people do not have bank accounts.
Nevertheless, if we go by the recent statistics, we will get to see the huge demand and preference for digital payments. There's a list of reasons for this preference. Want to check them out? Here!
Digital currencies are easy to use, hence convenient.
Without the hassle of digital payment gateways, one can transfer huge funds to any part of the world.
Independence from the control of government and their agencies.
How does that sound?
Should the central banks issue digital currencies of their own?
Why not? If this is something that people are embracing, then what's the issue? Cybersecurity? Well, there are cases of bank fraud every other day, so no, that's not the problem here!
The fact is, digital currency is decentralized and the central banks do not want to lose authority. So they are reluctant to the concept and use of digital currencies. Simple as that!
Embracing the fintech age and digital currency
As Senior Fellow Eswar Prasad of Brookings Institute, has said – "the disruption of traditional central banking with digital currency is worth considering if the looming changes to money, financial markets, and payment systems will have significant repercussions for the operation of central banks and their ability to deliver on key objectives such as low inflation and financial stability."
If we are to draw an analogy here, then Digital currency in the economy is analogous to emails in communication. It is really important to embrace the new way of life. After all, that is reality! Tell me, how can we expect to be a part of the global financial system but operate like a small town?
Are we on the verge of payment innovation?
Let me tell you something! The digital currency has a different definition for different people. It happens to be a store of value to some; and to some, it is an asset that generates value. Do you know the best part? Some people define this as economic freedom too! I am sure you are with me on this.
The world of finance and financial transactions has started evolving. As I already said, the global transfer will come up at a slow pace, but no one can deny the payment innovation that is here already.
You may be wondering about the validity of the stay of digital currencies and the fintech age. Aren't you? Well, digital currency is already here, transforming payment systems with innovation! Wait, let me list out the goodies for you!
Digital currency is secure.
Decentralized
Globally available
Far-reaching
Now, wait and tell me something. What's stopping you from taking a leap towards innovation?
Cryptocurrency – The new era is here!
Cryptocurrency is riding high in the fintech age of 2021! The public trading introduction of the Coin base enhanced the existing bullish environment in crypto. Its value stands to be $100 billion momentarily. But this surge is also attributed to the designation of Gary Gensler as the chairman of the SEC (Securities and Exchange Commission).
Other than that, celebrity endorsements have been a major part of the rise of a bullish environment in cryptocurrency. For example, the CEO of Tesla, Mr. Elon Musk as well as the host of Food Network TV, Fieri tweeted their acknowledgement to Dogecoin. Have a look!
I hope you are familiar with the meme-character, doge? Yes, this was a meme-inspired post on cryptocurrency which dates back to 2013! How cool is that?
Here's a list of the top 10 best-performing cryptocurrencies at present. Have a look!
Filecoin ($12 billion)
Cardano ($46 billion)
IOTA ($7 billion)
FTX Token ($5 billion)
Solana ($7 billion)
BitTorrent ($5 billion)
VeChain ($13 billion)
Binance Coin ($79 billion)
Terra ($6 billion)
Dogecoin ($45 billion)
COVID-19 and FinTech
The global catastrophe triggered by the COVID-19 global pandemic has promptly made businesses enter the digital world. Don't you agree with me? The best effect of this is the shift of Central banks to adapt and embrace the new form of financial transaction.
Also, guess what? The finTech sector has helped increase access to financial activities in the troubled time of the global pandemic. Since then the growth of this sector is unreal. That too in the emerging and developing markets—with stable progression in every type of digital financial activities and services. Sounds good?
Digital Financial Evolution
This digital financial evolution is in the procedure of converting the method in which currency works for industries and businesses of every size and market!
Here's what some of the heads of the biggest economic institutions have said about FinTech and its growth and expansion:
"It's clear COVID-19 has disrupted the global economy with lasting implications for corporates and consumers. Despite this challenging backdrop, FinTech has proven resilient and adaptable: contributing to pandemic relief efforts, adjusting operations and offerings to serve vulnerable market segments, like micro, small and medium-sized businesses, while posting year-over-year growth across most regions." – Matthew Blake (Head of Financial and Monetary Systems, World Economic Forum)
"Fintech has shown its potential to close gaps in the delivery of financial services to households and firms in emerging markets and developing economies," – Caroline Freund (World Bank Global Director for Finance, Competitiveness, and Innovation)
"Covid-19 is accelerating change in how people interact with financial services, which has led to unprecedented demand from developing countries to progress their transition to secure and inclusive digital finance. Whilst it is encouraging to see the growth reported by FinTech in the study, there are also cautionary indicators that some firms are suffering a deterioration in their financial position and are concerned over their ability to raise capital in the future.
This is something that the FinTech community should be mindful of given the significant economic opportunities that FinTech presents," – James Duddridge MP, the UK's Minister for Africa at the Foreign, Commonwealth & Development Office (FCDO). "
I am pretty sure you are able to grasp the effect and influence that the FinTech sector has managed to deliver during the troubled time of COVID 19. See what comes in handy in times of crisis then?
Central bank digital currencies (CBDCs)
Now welcome to the best part of the article – Here's the game changer!
With the rise of inclination to FinTech and digital currency, the central banks of many nations have been approaching the Central bank digital currencies (CBDCs). Can you believe the shift?
I will name them for you –
The People's Bank of China is set to start its own digital currency – the 'digital yuan'.
The central bank of Sweden, Sveriges Riksbank, has declared a model – "e-krona'. It is the digital format of its currency for retail use.
The federal bank of the US.
These few names at the bottom are still exploring the relevance and validity of the technology! Something is better than nothing I say. Look at the surge already!
So have you wondered why these huge names and brands are so much interested in digital currency despite what I have mentioned in the few paragraphs above? Embracing something with such a deep-seated and revolutionary soul is not something that these banks have ever done. So why now?
See, they are basically responding to the challenges posed by the private sector enterprises, like Facebook's Libra for instance. Nevertheless, CBDCs correspondingly suggest considerable benefits over a broad spectrum. This makes them more lucrative and financially more desirable.
Are you not familiar with the spurs of the central banks? Here's a few of them, check these out:
Delivering an alternative for cash.
Encouraging financial inclusion.
Growing the seigniorage profit (this is the difference between the face value and the actual cost of a currency, its distribution as well as production).
Executing monetary policy.
Associating payments to identity.
Revolutionizing the payment structure for a digital economy.
Overview
Wrapping it up, we can envision a wholly new design for money and its transaction in the near future. Don't you agree with me? This, in numerous ways, will be as substantial to the financial interface as was the implementation of the credit card. Will digital currency replace traditional currency in the fintech age? find out!
FinTech and digital currency are here to stay. All that we need is the power and ability to accept the change. Correspondingly, see the evolution of currency and its transaction in the near future!
Seeing the rise of a new dawn, a lot of startups have begun working in the FinTech sector already. If you are someone who wants to dip their toe in the best evolution that is about to happen, just hop on! And talking of startups, if you happen to be one, do reach out to us at TheCodeWork.
TheCodeWork and its entire team of developers majorly focus on Brainstorming Sessions and Analysis to the core in order to provide early-stage startups with top-notch quality product design and services. Our flagship Minimum Viable Product or MVP Program is a unique development tool that offers you to validate your business product ideas within your niche market by focusing on the core idea, sparing the utility services, saving both your TIME and MONEY. So if you need to build one, do reach out to us at ThecodeWork.