Reading Time:
10
minutes
Social media is the hub of connection these days. It is the platform that has become synonymous with everything that is trending. You agree with me, right?
Social media is the chief source for creating e-commerce traffic these days. With the right form of social media metrics, you can gain a whole lot in this situation. Social media drive traffic to websites and provides huge prospects to convert the site visitors to leads and potential customers.
How cool is that!
The prime reason behind this is the popularity of social media among people these days! I was about to write "youth", but we know by now, that social media has broken all age barriers! So, "people" it is!
In this era, we are all trapped in the digital space. Be it work or not, we are here! All the time!! As a result, it has become easier for businesses to reach out to potential customers and even gain leads through these social media platforms. Also, guess what? The number of social media users, around the world, has reached 3.6 billion. According to the analysis, this will touch the 4.41 billion mark by 2025!
Well, then you must have guessed by now, how important it is for your business to make these connections. Right? And as evidence, social media is the best platform for all budding and existing businesses to engage with their target customers.
Now let me tell you something interesting. Around 90% of small business owners consider social media to be crucial for the growth of their business. You must be wondering why!
Allow me to explain.
To begin with, social media helps you build a brand image, nurture a community around your business venture, and grow your customer base. See where I am going with this? This is the best platform to grow your business. Also, you can further increase website traffic through social media.
Yes, you can! I will tell you how. follow up!
Social media traffic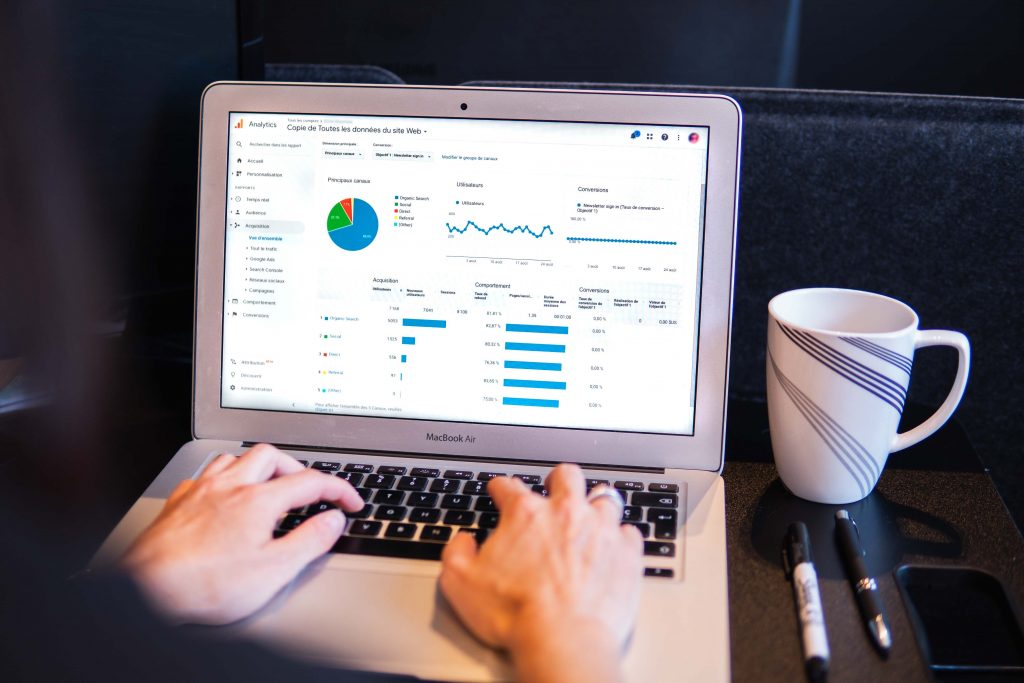 First of all, what do we mean by social media traffic? Here, let me give you the social media traffic definition.
Social media traffic refers to the traffic on your website or the mobile app. And yes, you guessed it right! This is the traffic from social media sites and platforms on your websites and apps.
Now let me ask you!
Are you interested in knowing how to increase social media traffic? Do you want your social media traffic analysis? Of course, you do!
So here we are! Let me walk you through some of the best ways to increase website traffic through social media. Are you ready?
Now before we begin, there are some hurdles that you need to overcome. Like,
Getting started with social media
Securing social media targets
Getting a list of the best social media sites for traffic, and so on.
In this article, we will answer all of these. Stay put because you don't want to miss it
Getting started with Social Media
If you are new to the digital space, you may be aiming for the common social media giants. For instance, Facebook, LinkedIn, Twitter, etc.
But hey, guess what? Being a millennial myself, let me tell you, there's so much more to be a part of when it comes to social media. Let me list out the names for you.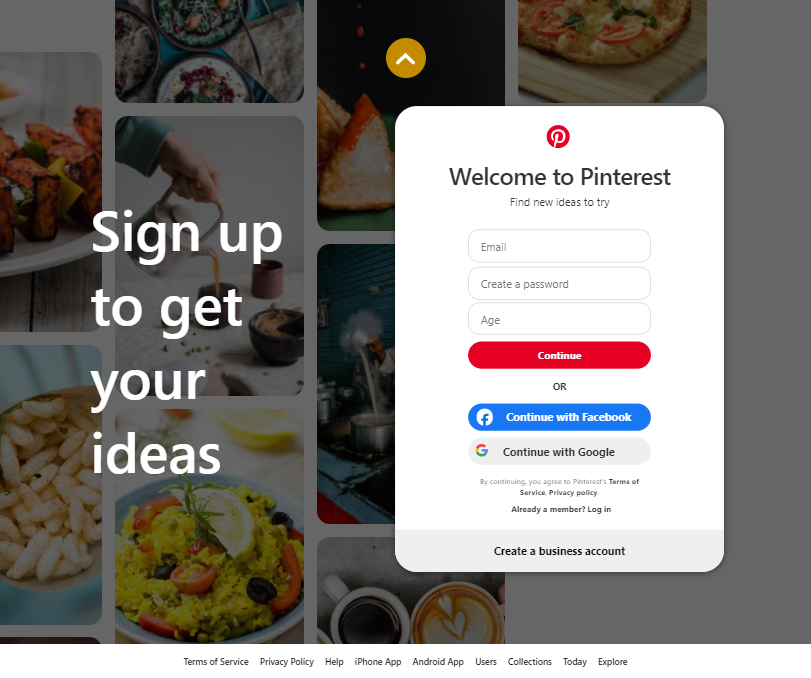 This is the best space to share visual graphics and images or infographics from your blog. People love Pinterest for the visual treat that it offers. Do not miss it!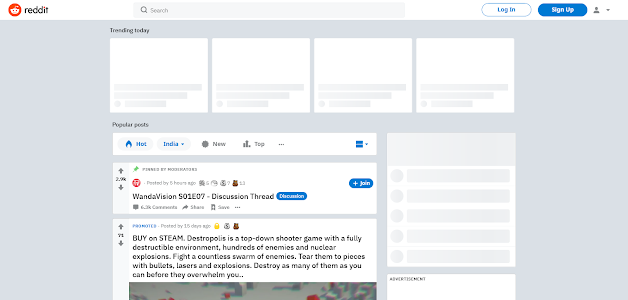 Reddit is a news collection, web content evaluation, as well as a discussion website. This is the best platform to engage in a community, sharing knowledge.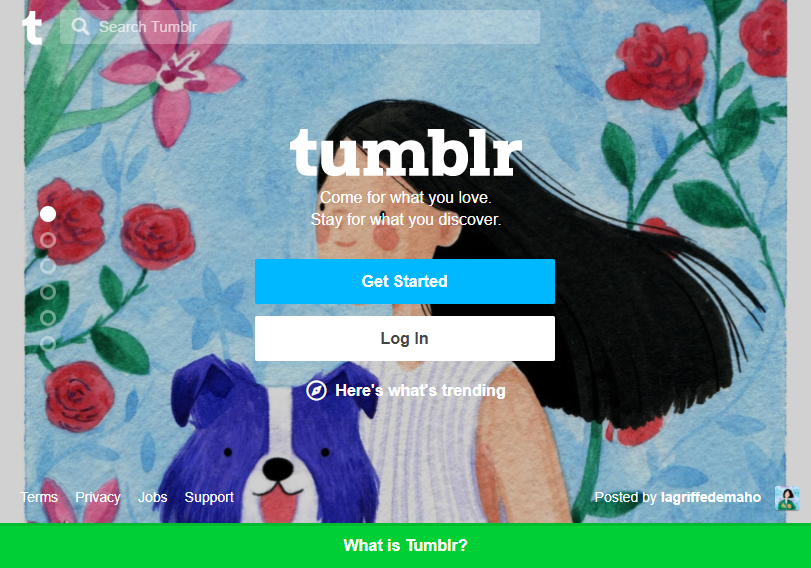 Tumblr is basically a microblogging as well as a social site. It enables you to post graphic content as well as microblogs. How cool is that?
You can also use this platform to create a multimedia diary to use on your website. Check us out on Tumblr to have an idea!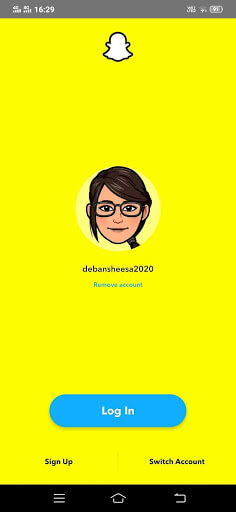 This is actually a mobile application. What you can do with this is, you can record fun-filled behind-the-scenes videos of your business, with Snapchat! You don't need to maintain a serious outlook all the time, especially when it comes to social media. Trust me!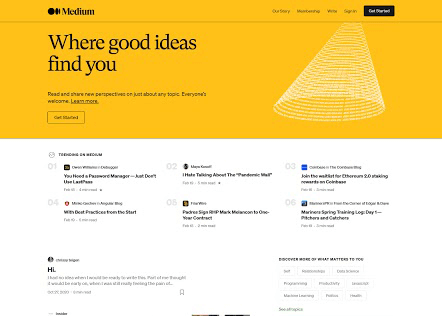 Medium is a platform where all types of people including amateur and professionals come together to share publications and blog posts! Also, if you check out our blog on why blog posts are important, you will have a wholesome idea about the validity of this platform.
It's a whole community out there. You can also find us on Medium.
Now here comes the difficult part! There are so many platforms. How do you decide which one to focus on, right?
Here's how! Follow your customers and social media traffic analysis. Check out who uses which platforms. Do these social media traffic metrics suit your buyer personas?
If yes, then what are you waiting for? Pick your priorities and get started!
Importance of social media targets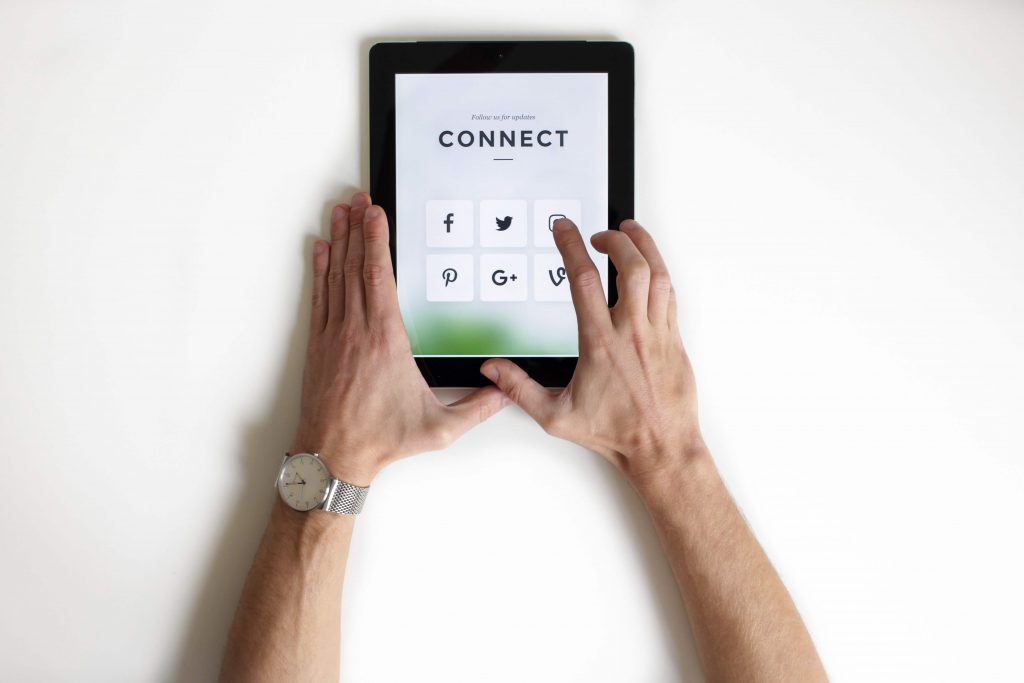 Let me decode the term – "social media targets", for once. Social media targets specify the target audience that you are hoping to reach out to, through your social media marketing.
For any social media marketing campaign, the focus should be metrics and goals, or what we call, the Key Performance Indicators. The social media Performance Indicators specify if you are doing it right at all! Are you getting my point?
Suppose your social media targets are not active on Tumblr, then why would you waste time on Tumblr? It's just that simple! Assemble where your audience is, that's all!
Okay, now that we are clear about social media targets, let's talk about social media goals. Well, they can be anything, starting from social media referral traffic to social media followers. Make sure that whatever you choose, you stick to it!
Consistency is the key.
Strategies to increase website traffic through social media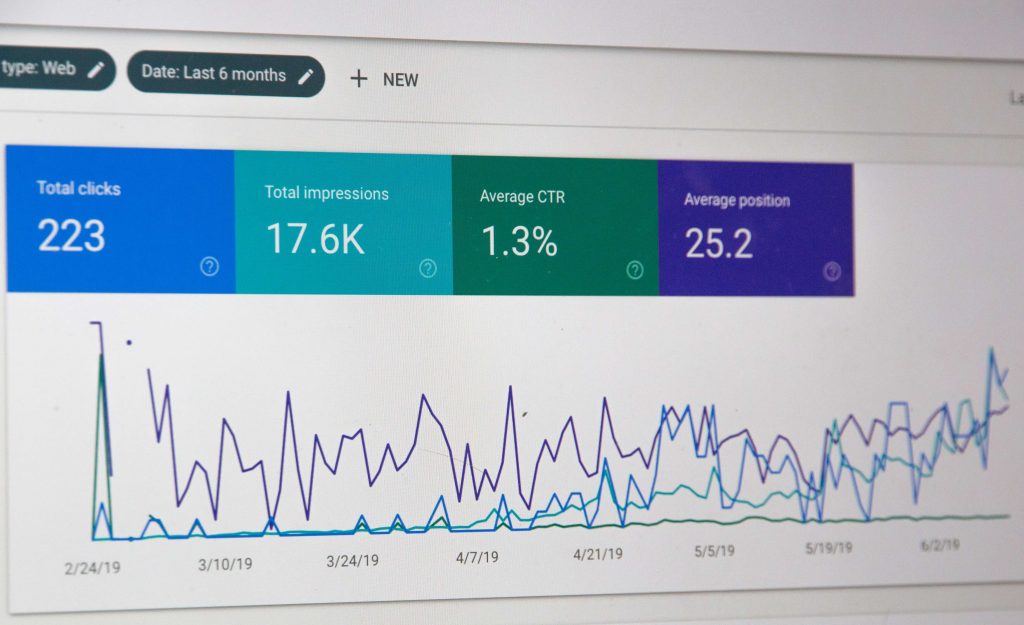 Here we come to the major segment of the blog! For a convincing social media marketing strategy, let's talk about how to drive traffic to your website using social media, shall we?
Check out this guide on how to increase website traffic through social media.
Optimize your social media profiles
Social media profiles play a vital role in building brand recognition and awareness. You know what? Optimizing your social media handle is as important as the SEO optimization of your website!
Here's what you need to do.
Use relevant keywords in the social media biography. This will make it easier for people to find you. After all, that's what keywords are for, right? So use them! See the trick? This will also increase social media traffic. Fill in all your important details and hop in.
Here's another interesting thing. You can include your website links in your social media biography to improve the rank of your website's SEO. Isn't it cool and obvious? Come on! This is a golden rule to improve website SEO. Trust me!
So you see? Social media profiles are vital assets to brand awareness. An updated social media handle with precise keywords and data is a must for an optimized website.
I hope you are with me on this!
Engage with target audience regularly
Social media lets you connect with your target audience. The social media targets are easy to interact with on the digital platform! You can get their feedback in real-time as well. Cool, right?
You know what else? This ensures a better customer experience. Consistent interaction with your social media targets can increase traffic to your website and social media.
Digital engagement with your social media targets is a continuous procedure. Never confuse it with self-promotion. I hope you are with me on this!
Talking about engaging with the target audience, managing the inbox is a real task here! Isn't it?
But worry not, with the correct social media management tools, you can always stay at the top of the digital game! Why don't you follow our blog on social media management tools here!
Guess what? Gaining your social media target's visibility takes time. But you can't sit and wait, right? You need to put in consistent efforts to increase traffic to your website. And don't forget that, social media drive traffic to the website!
For effective engagement with the target audience, consider these pointers first:
Social media is a two-way street. The more you interact, the more you gain followers.
Keep your audience engaged. It's easy to lose them if you aren't holding on to them!
Nearly 30% of consumers choose social media for customer care.
Be consistent
Posting regular content on social media will help you develop an outstanding social media marketing strategy. Isn't it obvious? Who doesn't want active profiles on their list, duh!
If you are confused about the frequency of posting content, choose the easy way out! Study your competitors and scan their social media strategies. Then do what suits you the best. Simple, right?
Let me tell you something interesting! The factors that influence feedbacks and posting frequency on social media are as follows:
Time zone
Social media targets or the target audience
Number of posts in a week
Content and quality
Profile bios
Hashtags
According to the given data, posting frequency on social media is different on different platforms. Have a look!
For Twitter, the posting frequency is around 15 tweets daily on a minimum basis.
Facebook, the posting frequency is at least one post daily.
Instagram, the posting frequency is around 1-2 posts daily.
Create viral content
"Viral" is synonymous with social media these days. Won't you agree? Any content that is unique, relatable, or attractive has the probability to drive more social media traffic.
See how important this is? Let me explain what I mean by unique, relatable content. Here!
Gosh! Humour is what we seek these days! As a result, hilarious content (memes), drives more social media traffic.
People enjoy and welcome memes! It may be gifs, videos, or even static images highlighting the funny strings related to your business. Try and include memes in your business and products. Use it for publicity and fun.
People share memes to laugh with friends! Who knows it might reach a potential lead somewhere! Try!
Content that appeals to the human sense
You can make videos showing how much you can help as a brand. Nothing too fancy! Just showcase your USP and put it out there.
People are attracted to visuals and video is a good bait! Again, there's a probability of people sharing your video and reaching places where you want it to!
Now isn't this something that you would want for your business?
Share content
As I have already told you, visuals attract attention. As a result, people like them more and share them more, right? So here's what you need to do right now!
Invest quality time in creating posts and visuals that speak volumes about your business, and what you offer. Make sure the visuals are too exclusive to escape attention.
The core idea of designing visual graphic content is to get social media visibility. Let me help you out with some pointers to make unique visuals! Here, have a quick look.
Good picture quality
Colors that reflect your brand logo and style
Good layouts and well-designed templates
Informative content
Content with Fun facts and stories
Designs that focus on your products and services
Be proactive
Here's the best part! After you achieve a boost in your social media traffic, please don't get lazy. You need to keep posting and responding, even if you have a lot of followers on your account.
Remember, the goal is to increase traffic to your website, okay? It is going to take continuous effort to drive traffic from your social media to your website. So, hold on.
Hey, guess what? If you want to maintain a posting schedule, you can use some social media management tools that we talked about in our blog.
Run polls and social media contests
Social media contests and polls are trending these days! It's an exciting way to engage with your target audience. Fun activities like these help you overcome the communication gap that may exist between you and your customers. Sounds good?
Running polls, quizzes, and contests can make your audience share the content and talk about it. This likewise helps them get to know about your brand, service, and products. Smooth, I say!
Let's see how you can host such fun activities:
Instagram is an interactive and powerful platform. It helps you connect with your target audience.
This is how you can indulge in it! Go live, use your story to create polls, and don't forget to use hashtags. You can even ask them to follow your hashtags and tag you in their profiles. How cool is that?
Now, about the main part, create links to your website. Backlinks are important to increase traffic to your website. Tried and tested!
You can conduct polls on the Twitter poll. That's an innate feature of Twitter. With this, you can get an insight into the thought process and opinions of your target audience.
Another engaging bit that you can do here, is Twitter Q&A. no, I wouldn't have missed this!
This helps your community to connect with your brand. It builds brand awareness and promotes your products and services.
Participate in social groups
This is fun! You need engagement, right? Then join active social groups on social media. You must be wondering why! See, these are the platforms where you get to find and connect with your target audience. You may come across people with similar interests who may take interest in your products and services.
Social groups on Facebook, Pinterest, LinkedIn, etc., have the potential to increase your website traffic through social media.
Here's what you can do! Make a list of the characteristics, interests, and personalities that comprise your target audience.
Let me explain. Suppose you are a brand that sells sports shoes. Then your target audience must be a bunch of athletes or youth, right? That's how you roll!
So, hunt down such groups on social media, be a part of it as an individual. Connect with the people and endorse yourself as an influencer. Even that word is trending on social media!
This is a smart process to promote your brand and drive traffic to your website. Don't you think?
Follow influencers and get inspiration
Social media influencers are making it big here, in the digital space. You know what? The millennials call them 'online celebrities' nowadays. Now that's something!
What we can do here is, we can follow them, and get an insight into their social media strategies. Draw inspiration, that's all I am saying!
Overview
Wrapping it up, all I can say is that, Social media is crowded. To stay afloat here, all you need is patience and persistence. Once you are through this, people will anyway want to visit your site out of curiosity. There, that's all!
The social media marketing strategies that we discuss here today, are sure to benefit you in long term. Just be patient and follow the drill. How to get social media traffic is a big question these days, and here, we almost solved it together!
Trust me, social media traffic drive website visits and it only increases with time! It is a good way to grow your business and you will get through it.
Just apply these tactics and watch your website traffic swell up! With a fresh, unique social media handle, your content is going to grab attention and boost your social media traffic! Embrace yourself to welcome a whole new audience through your social media to your website.
Also, talking of businesses and startups, if you happen to be one, do get in touch with us at TheCodeWork. We would love to help you turn your business ideas into action with the services that we offer.
Happy brainstorming!