Reading Time:
9
minutes
Software as a service, popularly called SaaS in the tech world, is now a key technology for companies and consumers worldwide. Are you wondering what the hype is all about? Well then, let me fill you in on this revolutionary concept of SaaS And Saas Product ideas that are taking the tech industry by storm!
Basically, SaaS is a method of providing applications as a service over the Internet. Simple, right? Rather than installing and managing complex software, you can simply access it online, as and when you need. This technology eliminates the need to maintain the software and hardware from your end.  
It's a lot less hassle, you see! Perfect to build a startup around this concept, I believe.
Speaking of which, TheCodeWork is here with India's first-ever ZERO EQUITY Startup Ecosystem to make your startup journey much smoother and hassle-free!
Intrigued? Let's talk!
Click here for a free consultation now!
But for now, let's come back to today's topic of discussion: Software as a Service. 
Not surprisingly, SaaS solutions have transformed the way businesses operate and grow. How, you ask? Well, SaaS approaches have automated countless processes that used to take tons of time or manual labor to finish.
So now you can get them done in just a few clicks! How's that for innovation?
Top 10 Saas Product Ideas to consider for your startup in 2022
Nowadays, you'll find SaaS solutions just about everywhere— fintech, food tech, health tech— you name it. Anyone (and I mean anyone) can use SaaS products to boost their productivity.
With remote work becoming more and more common post-COVID, the SaaS industry has seen unprecedented growth in recent years. Wait, let's display some numbers already.
As per Statista reports, the SaaS product industry will reach nearly $172 billion by this year!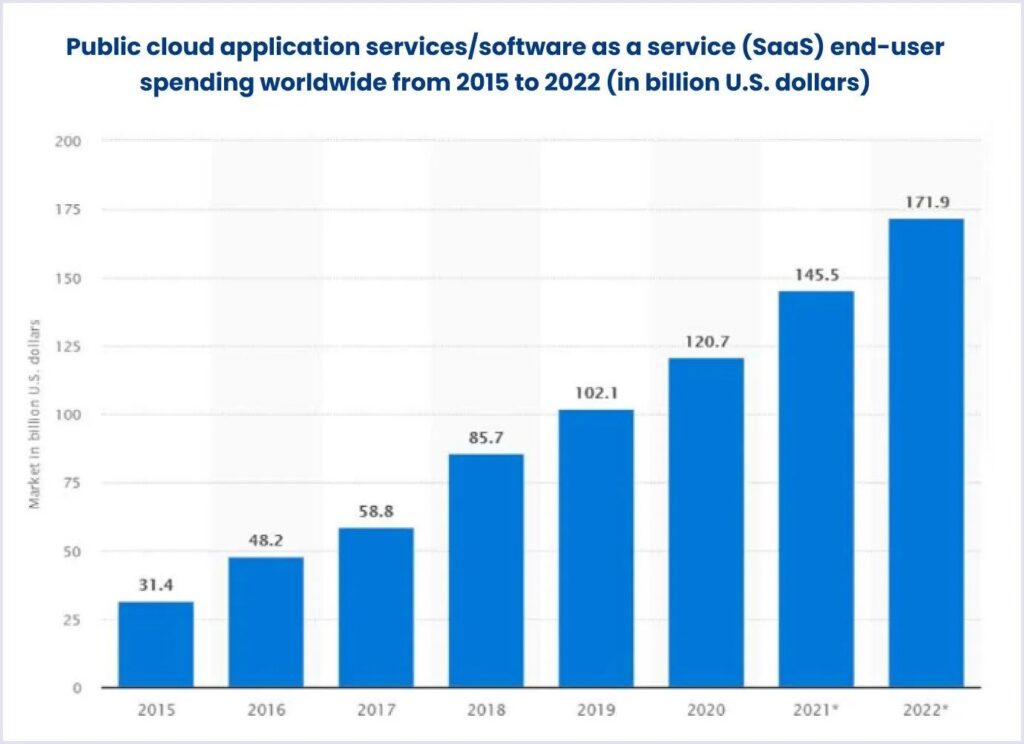 It follows that the need for SaaS products will only increase. So, it's highly likely that SaaS will emerge as one of the most successful business models in the years ahead.
So let's take a closer look at the top-performing SaaS products and how you can leverage them for your business.
Looking for the best SaaS product ideas for your startup? Here's a list of the top 10 SaaS product ideas to help you launch a profitable startup in 2022. So buckle up and hop on!
➡ Build an NFT Marketplace
NFTs (Non-Fungible Tokens) are thriving these days. So of course, creating an NFT marketplace forum is one of the best SaaS product ideas out there.
Oh, wait! What is an NFT though?
Well, an NFT is a data unit that produces a digital copy of a unique item. It could be anything— photos, music, paintings, or even gifs—as long as it is unique content!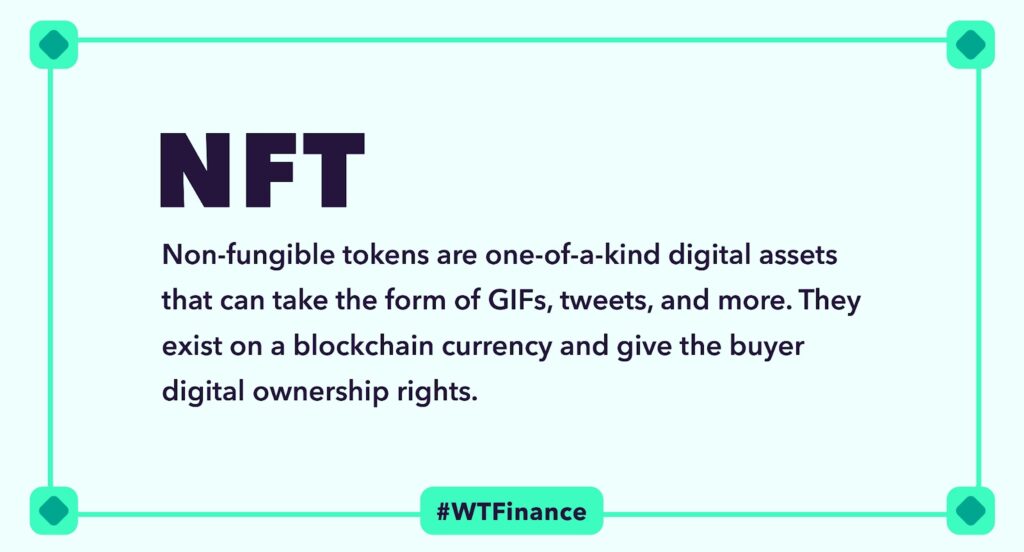 Some NFTs, for instance, are digital works of art. People can—and are—collecting them just as you'd collect physical artwork. In fact, some of these NFTs can fetch exorbitant prices! An NFT artwork by digital artist Pak sold for a whopping $91.8 million on an NFT marketplace called Nifty Gateway! Can you imagine?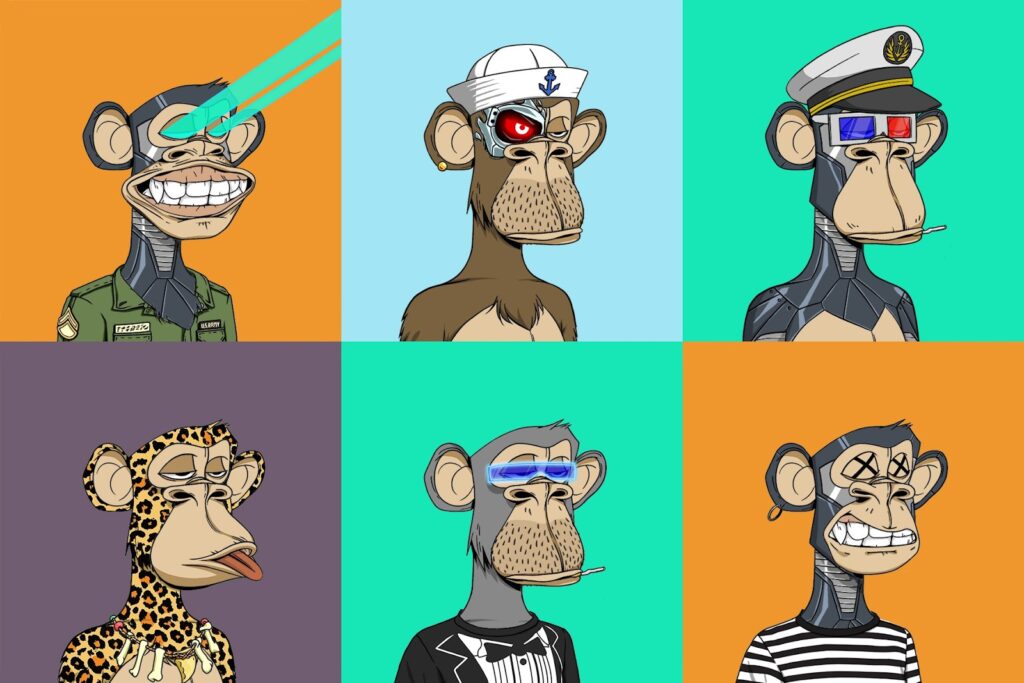 NFTs can be tricky to get a hang of at first (of course, TheCodeWork team can help with that), but it's worth the trouble! Establishing a SaaS-based marketplace for NFTs will enable you to open up new and innovative tech solutions for your business.
➡ Telemedicine platforms
Telemedicine platforms are a super popular SaaS product idea at the moment! As you might have already guessed, this SaaS approach makes use of software to obtain medical services via one's phone.
Some telehealth apps that have successfully utilized SaaS solutions include MDLive, Practo, and LiveHealth.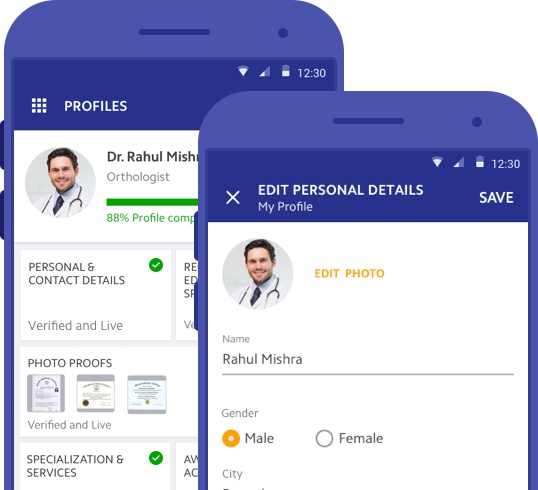 As healthcare becomes increasingly digitized, it's perhaps safe to say that competition in this niche is also growing significantly. This is an opportunity for small businesses to put their SaaS startup ideas into action.
Are you interested in starting a venture around health tech? Reach out to us for a free consultation. And if you need a tech team to help you through, we are here!
➡ Tools for investment
Following the pandemic, more and more people have become conscious of the importance of investing. But the world of investments is a murky one, especially for newbies. I am sure you agree with me on this.
It is incredibly difficult to determine which market to invest in for maximum returns. All of this means, investment tools are an excellent field to build a profitable SaaS product in!
A good investment software can help consumers to trade stocks speedily, track their accounts on a real-time basis, and much more. It can also help users learn more about markets. How cool is that?
A software to track and collect investment-related data will make the whole process much, much simpler. Sounds pretty useful, doesn't it? That's probably why investment SaaS product ideas are so popular right now!
For example, Investing.com, one of the leading investment forums, uses a SaaS business model to provide real-time trading data to investors. That includes stocks, forex, indices, financial news, as well as analytics. At least give it a thought, will you?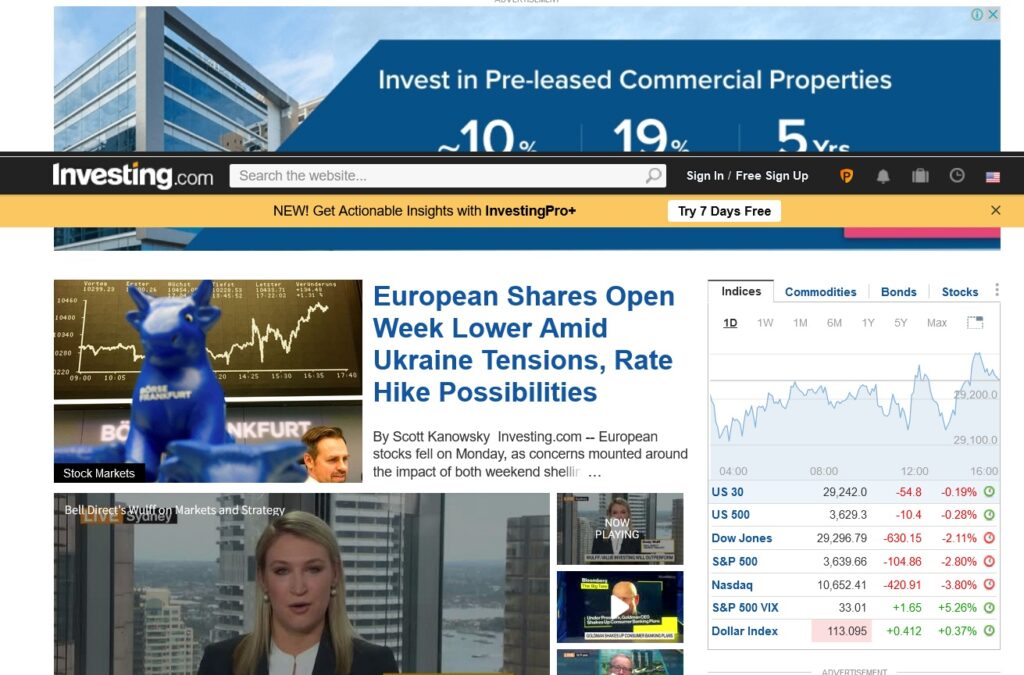 Speaking of SaaS startup ideas, do you have one that you'd like to turn into a reality? In that case, you have come to the right place! Get all startup-related assistance– be it tech support, marketing, or brand-building–with TheCodeWork's Startup Ecosystem!
Book your free consultation now!
➡ Managing Social media
I know it, you know it: social media is the person of the hour. Last year, social media use comprised nearly one-third of all online time.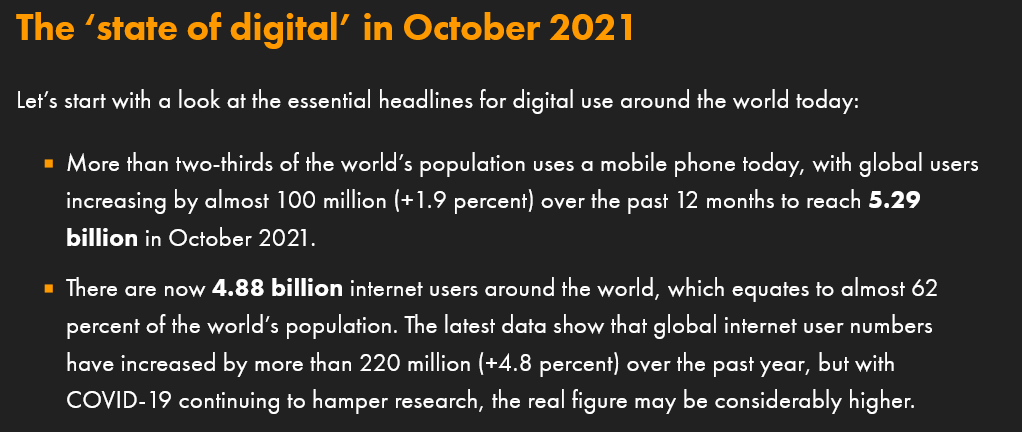 So it goes without saying that social media is a fantastic (read: cost-effective) way to get maximum promotion through audience interaction. Which is why most businesses need to market themselves on social media now. You clearly get the validity of online presence by now, don't you?
But it can be difficult to keep track of all the different social media platforms and their marketing policies. And this is exactly where a SaaS product can come in handy!
One of the most profitable ideas is tools–for social media management. They simplify the marketing process by covering multiple social media platforms at once. Furthermore, thanks to scheduling, they also ensure that content reaches the right audience at the right time. Pretty innovative, right?
There are some players in this field already, like Buffer, Hootsuite, and AgoraPulse. But given the ever-changing nature of social media, there's always space for more innovative SaaS products.
Need help refining your SaaS product idea? Look no further! TheCodeWork's Startup Ecosystem is here for you!
Hash out the details of your product (and startup) idea with our team! Click here to book a free consultation now!
➡ CRM tools for Freelancers
More and more people are opting for freelancing nowadays. Analysts say that by 2030, nearly 80% of the workforce will adopt a freelancing model.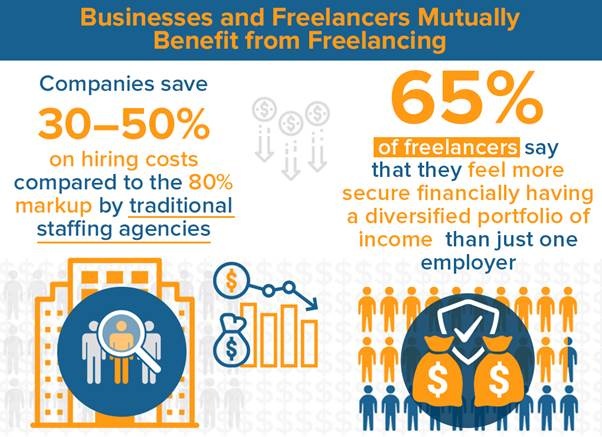 It's difficult enough to achieve that optimum work-life balance as it is, but when one is a freelancer– oof!
It's no mean task to balance work, growing a brand, and networking– all while constantly upskilling oneself. Which is why a SaaS product specifically designed towards managing customer relations for freelancers is a fantastic idea.
A CRM (customer relationship management) tool can enormously enhance the way freelancers interact and conduct business with their customers.
The best part? Competition is relatively low in this arena as of now, although there are some noteworthy tools out there. For example, Zoho CRM, Agile CRM, etc.
Thinking of building CRM SaaS tools? Let's talk!
➡ Single Click Credits
With so many online businesses cropping up, the need for quick and secure payment portals has also increased. Don't you agree?
One of the best ways to meet this demand is by setting up one-click credit gateways. These are fantastic SaaS product ideas that have the potential to achieve massive success. Such platforms are highly usable, and the demand is sufficiently high.
Take Simpl or LazyPay, for example – they are thriving on the same model of business, right? Single Click Credits are the future of digital payments. So of course, SaaS products based on this idea are going to be the next big thing in the coming years.
Remember, you heard it here first!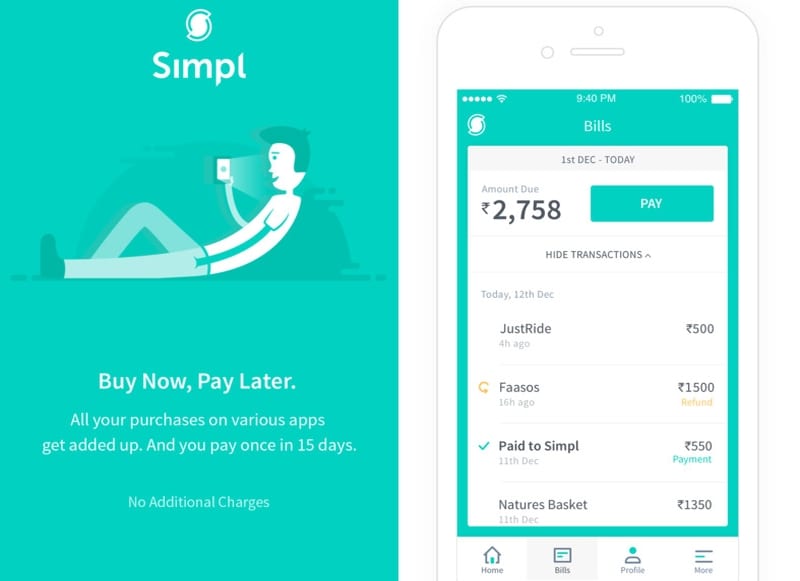 ➡ Management of meetings/appointments
Meetings are an important part of running any business, wouldn't you agree? Appointment management SaaS software is designed to optimize this critical activity.
According to GlobeNewswire, the market for appointment scheduling software will be worth $546.31 million by 2026. Furthermore, the SaaS segment of this market will continue to dominate and welcome new SaaS solutions.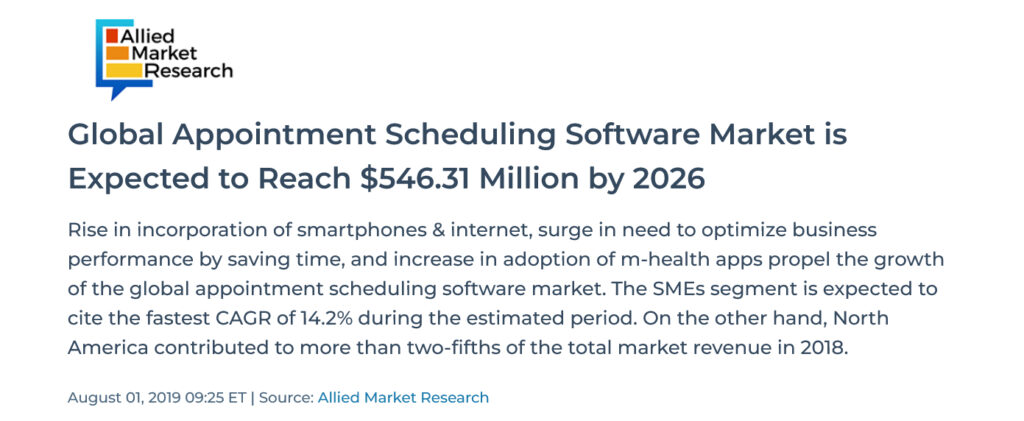 Appointment management SaaS product ideas that are well-designed significantly improve workflow.
Take Calendly, for example! It is a SaaS appointment management solution that connects over 1 million people. It enables the scheduling of team/personal appointments, as well as group events. Given its massive usefulness, Calendly generated nearly $85 million in user subscription revenue in 2021! Pretty cool, right?
Wanna test a similar product idea in the market? Explore our exclusive MVP program.
➡ Virtual Assistant
The global AI assistant market is expected to grow at a CAGR of 33.6% between 2021 and 2028. Talk about fast-paced! In such a scenario, a virtual assistant is a brilliant SaaS product idea.
Now how do we describe a business AI? Well, it is a virtual assistant program that interprets and uses human language to engage customers.
Good SaaS tools for virtual assistants enhance the customer experience while lowering costs. Love it already, don't you? Furthermore, such SaaS concepts can handle:
resource planning,
team management,
and gauge employee engagement.
A pretty diverse set of skills, don't you think?
A great example of an AI virtual assistant SaaS supplier is Conversica. It collects, scores, and handles sales as well as marketing leads. How innovative is that?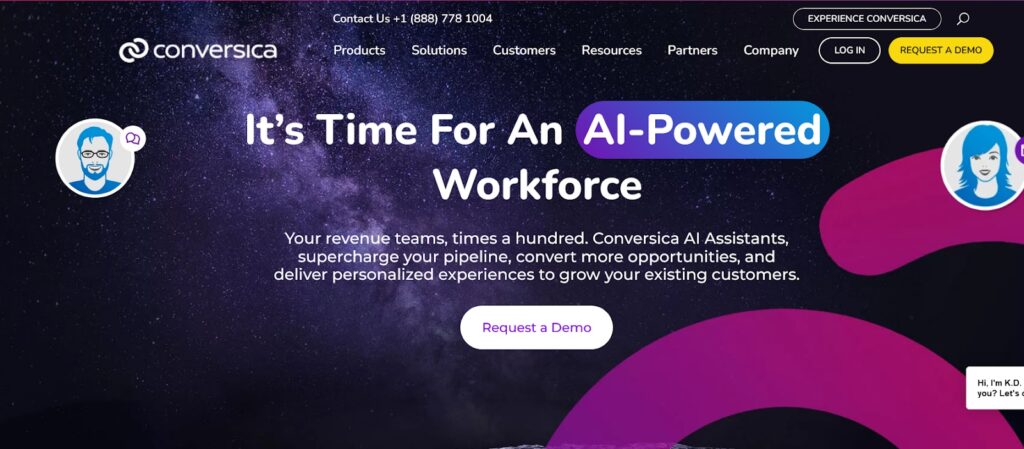 Do you have a similarly stellar SaaS product idea for your startup? Let TheCodeWork's Startup Ecosystem help you bring it to life!
Talk to our team now!
➡ OKR Monitoring
OKR stands for Objectives and Key Results. It is a goal-setting system that promotes alignment and commitment to the company's objectives. This relatively new domain provides excellent opportunities for SaaS products and startups.
In addition to all of these, it helps companies to concentrate on their goals and measure the outcomes. They also offer dashboards and timely reports to visually track progress. In a way, OKR tracking solutions make teamwork visible and tangible.
Let's talk with an example for reference. How about Timely?
Timely is a SaaS application that uses artificial intelligence to create OKRs.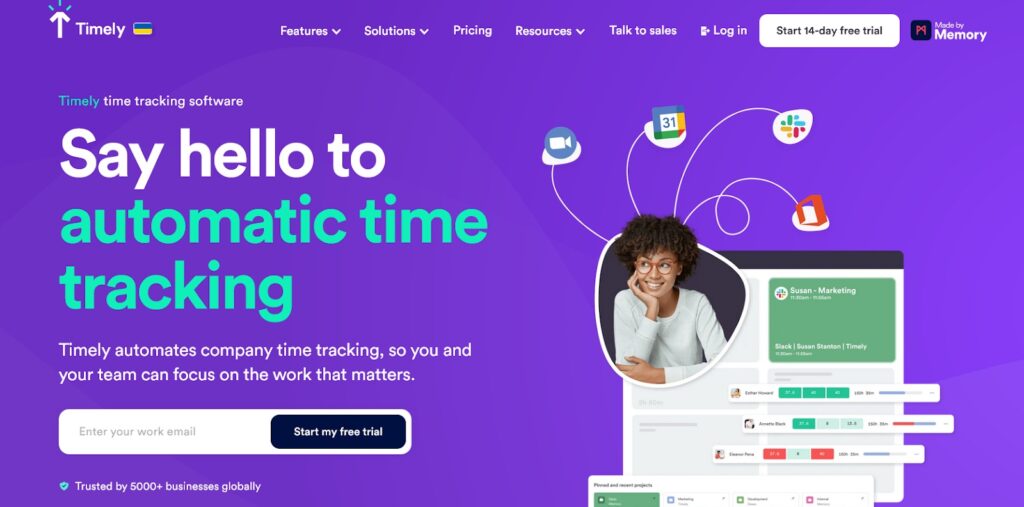 Users can use Timely to automatically track the time spent in work applications. As a highly innovative SaaS application, Timely raised $1.1 million in seed funding.
Pretty impressive, I know.
➡ Automated CV generation
Here's something that is a hot cake for generations to come!
CVs or resumes will forever be in demand. Wouldn't it be great if CVs could be crafted automatically? Well, the good news is, they can be! Relegate this difficult task to an app and voila! You now have a CV created with minimum effort and an excellent SaaS product idea! 
Two birds, one stone, and all that. (Don't worry, we do not condone stoning birds). 
An automated CV generator is one of the top SaaS ideas for 2022. And it's not surprising, is it? Writing a resume from scratch every time can get quite frustrating. So, CV generators assist users in creating and uploading professional resumes.
Easy-peasy, right?
There are some popular CV builders out there, like Canva and Novoresume.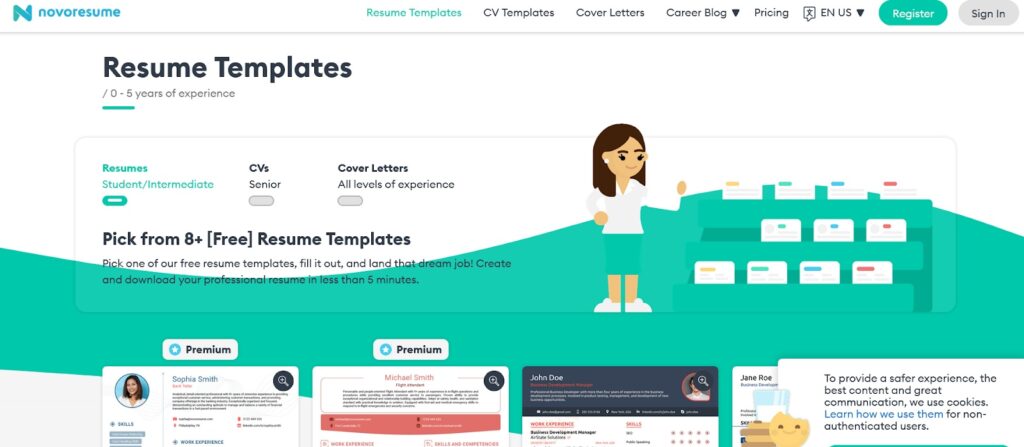 With multiple templates and fonts to choose from, they make the process of resume writing so much simpler.
And the demand for such solutions is only going to increase in the future. Hop on, I tell you!
Already inspired and have new ideas in store?
Do you have some stellar ideas in mind that sync perfectly with the SaaS model? In that case, don't be scared to explore further and look out for new opportunities! And if you'd like to test the market for your idea (which you should), why don't you talk to us about our exclusive MVP Program?
We've got your back all the way!
Click here to schedule a call with our team now!
Key Takeaways
As of 2022, these are some of the top SaaS product ideas for your startup ideas. SaaS-based apps are becoming increasingly popular and for good reason!
However, you should keep in mind that developing profitable SaaS startup ideas is a difficult task. And one of the first stops on your journey will be the search for the best SaaS application development company.
If that's what's troubling you, don't hesitate to reach out to TheCodeWork team! Speak with us if you require assistance in putting your SaaS app ideas into action. Get tech support, marketing, exclusive access to investment opportunities, and more–all under one roof–with India's first-ever ZERO EQUITY Startup Ecosystem!
Book your free consultation with us now!