Reading Time:
9
minutes
"Every cloud has a silver lining" – You must have heard of this phrase right? Well, personally I feel that the global pandemic has been the greatest example for this phrase. I will tell you why! Hint: We will talk about blockchain startups today!
In spite of the whole world literally coming to a standstill, this pandemic has encouraged the rise of new technologies. Also, the world is embracing them in every domain of work and life, and blockchain technology has been a part of this journey.
Yes, it is not new, I know. But the rise and the wholesome attention to it, has been surging since the pandemic phase and you have to agree with me on this. Come on!
Now coming to the topic of startups in the blockchain domain, I am more than excited to share this article with you all.
Guess what? These days blockchain startup ventures are getting much better business opportunities. You must be wondering why! Well, the investors are genuinely interested to explore this new and innovative domain of technology. So here we are!
Being a bunch of startup enthusiasts at TheCodeWork, it is obvious that we will nurture information for all the aspiring entrepreneurs out there. Also, if you are one of them, then do reach out to us. We are here for you!
So let's get going, shall we?
What is Blockchain Technology?

Before diving into the core topic, let's walk you through the basics of blockchain technology. Sounds good?
So Blockchain is defined as a stable and shared ledger that promotes the loop of tracking various transactions. This also includes assets in a business or a corporate network.
An asset that I just mentioned, may be tangible (like cash, house, etc) or intangible ( patents, branding, copyrights, etc). Are you getting the overview already? Practically you can track and trace anything of value on a blockchain network. It reduces the risk of scams and is a cost-cutting technique as well.
See, the basic fact is that, Businesses operate on information.
Now the Blockchain technology is perfect for providing such information which is transparent and most importantly, secure. A blockchain network is able to track payments, orders, production, accounts, and so on.
And this whole process being transparent generates trust and doubles the efficiency of the whole process.
Now isn't this something that you would want for your business?
Use cases of blockchain startups
Blockchain's raging demand and expanding modern applications are proof of the innate positive outcomes of this innovation. So without further adieu, let's have a peek into the various use cases of blockchain technology.
Smart contracts – Helps automate the entire execution of some documents with information stored in the blockchain network.
Internet of Things (IoT) industry – Better privacy and transparency of the whole network.
Financial transactions – Again, the secure and transparent method of operation of blockchain technology obviously had to find use in fintech, right?
Personal identity security – We all can use better security and privacy on the internet, thanks to blockchain technology.
Logistics – Supply chains will become more secure and efficient with the high tracking ability of blockchain technology.
Digital media – We are familiar with piracy and plagiarism that goes on in digital media. Blockchain technology is here to put an end to that activity.
These real-world applications and use cases of Blockchain technology show that the technology is spreading like wildfire across domains. That too with a positive impact, of course.
Trust me, Blockchain use cases are unique as well as diverse. Businesses that embrace Blockchain technology gain the goodies of security, transparency, and immutability.
You simply can't ignore the growing global influence of blockchain technology. Let me show you the statistics, read along!
The blockchain startups – statistics 2021
Here's an interesting fact:
Blockchain startups managed to raise a whopping amount of around $4.5 Billion in the second half of 2021. This sum makes up around one-sixth of the entire fintech investments at the given time. How cool is that?
Basically, blockchain technology and startups are becoming a genuine game-changer in a pool of industries. It has anyway shown so much promise that even the tech giant, IBM has apparently invested more than $250 million in the research. Can you imagine? And by the way, it doesn't stop here, because more than 85% of US and European banks are religiously researching blockchain alternatives to embrace with time!
According to Grand View Research, the market size of blockchain technology, which was assessed at $ 3.60 billion in 2020, is assumed to increase at a compound annual growth rate (CAGR) of around 80 percent between 2021 to 2028. It is also expected to touch the mark of around $7 billion by the year 2024.
Groundbreaking!
Rising Blockchain Solutions
Emerging classified ledger systems in addition to smart contracts use blockchain to enable businesses to become secure and transparent.
Blockchain is creating an immense impact on financial assistance with the collaboration of renowned banks and rising FinTech startups. It is like, everyone wants to have a piece of this cake!
As a result, various blockchain startups are discovering novel ways to better their everyday business and practices with accountability and transparency. So allow me to give you a peek into the top 15 blockchain startups that deserve your attention in 2021!
Top 15 Blockchain Startups in 2021
Founded in: 2015
Location: London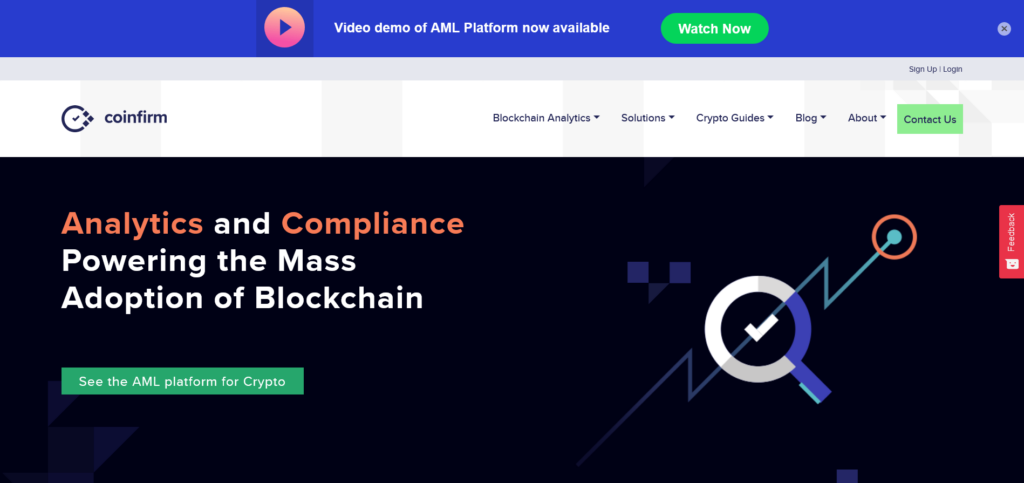 Confirm is all about integrating blockchain with the economy. This includes governments, regulators, as well as various financial institutions. Blockchain applications are about decentralization, right? The basic aim is to let the users have the ultimate power.
Nevertheless, there needs to be some accountability, don't you think? So here comes Coinfirm into play.
Without revealing the user's identity, this AML-based platform is committed to checking money laundering activities. They just review the user's activity to determine their digital reputation and use it to classify their associated risk status.
I mean, how cool is that?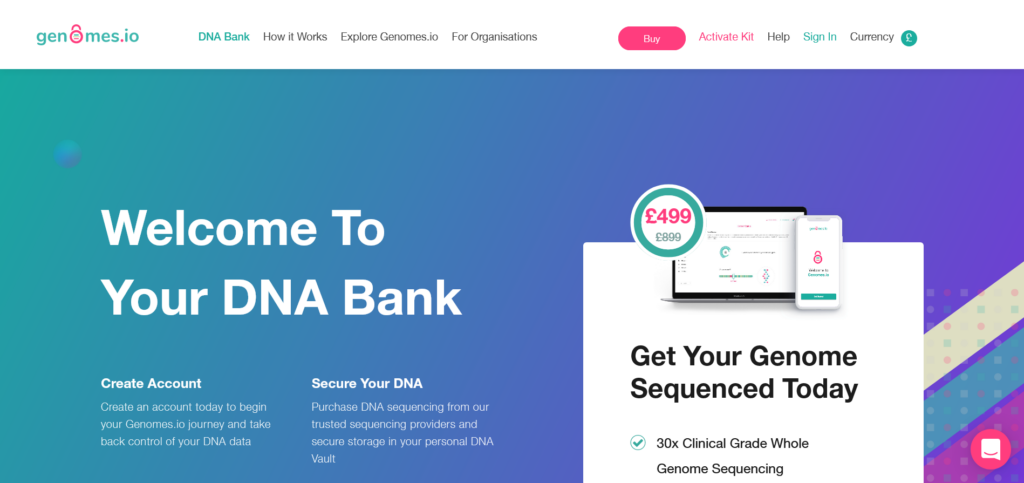 Healthcare is one of the major target industries of blockchain, right? So let us talk a bit about Genomes here.
Genomes helps to secure one's complete DNA data by saving it on the Ethereum blockchain network. Mindblowing, I know! It is up to the user if they want to share it or keep it aside.
This startup is also to make users earn some ETH tokens whenever they decide to rent this DNA data to labs or researchers out there.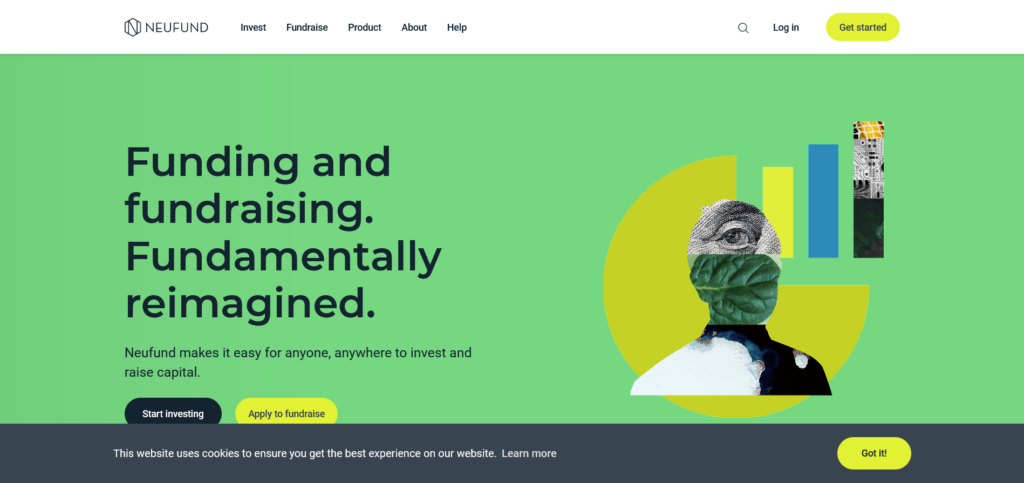 Founded in: 2016
Location: Berlin
Neufund has built an equity public offering (EPO) and also digitalized the equity already.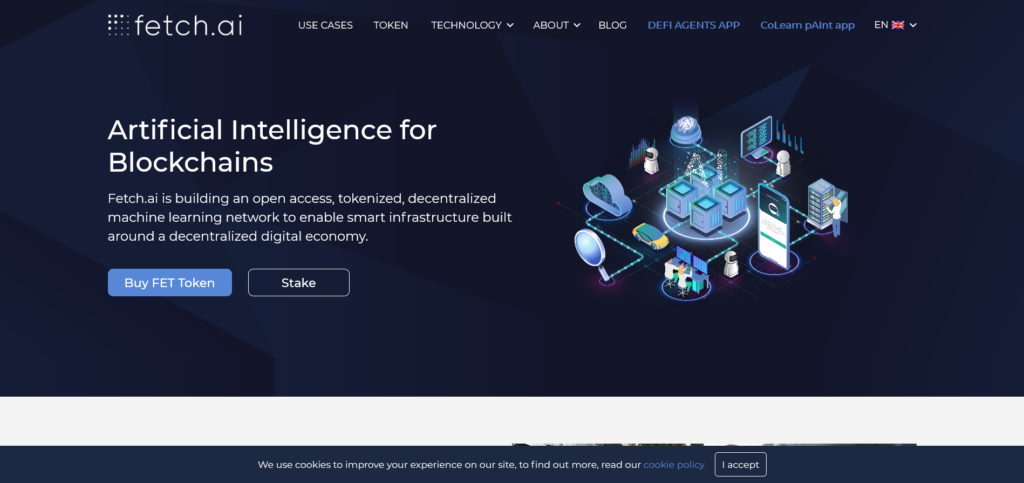 This startup tries to read the features of illegal activities using AI. Fetch.AI is good for security and management as it helps its end users identify and alert themselves and the network, in cases of dubious movements in the system.
Who doesn't need this, right?
So as you see, Fetch.AI integrates decentralization with that of AI technology-driven aspects.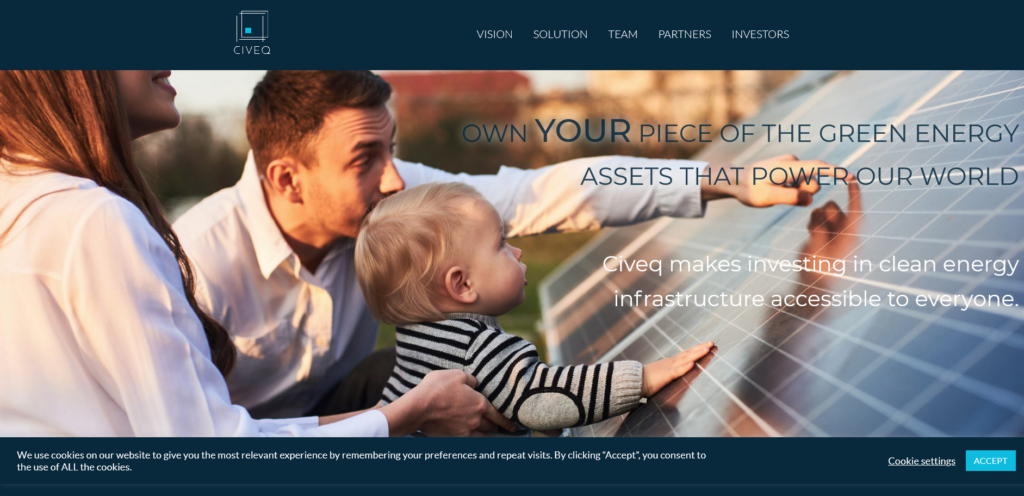 CiveQ is a startup that is based in the UK. They simplify the process of investing in clean energy drives by making the process transparent and secure. For several years, legal bodies have operated and owned the clean energy drives and their related infrastructures, like solar arrays, wind turbines, and so on.
Pretty clean, right? I know.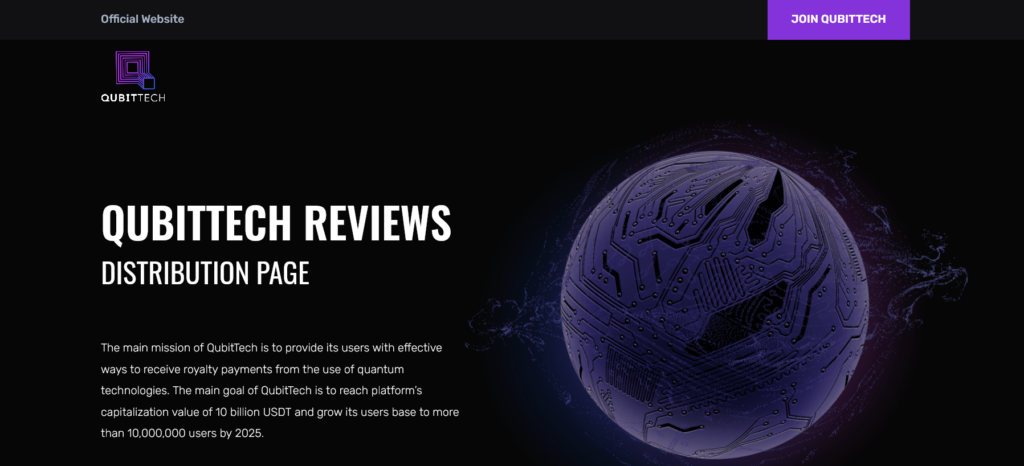 QubiTech is based in Estonia. This startup produces blockchain ecosystems with the use of quantum technologies. They additionally leverage unique cryptography to improve their end users' privacy against cyber attacks. Just what we all need!
Hold up, there's more! In order to settle various business transactions smoothly, QubiTech delivers its users with QST and QDT digital tokens.
Consequently, the public administration organizations and private corporations can easily maintain transparency with their allies on this blockchain-based network, using QubiTech.
Wholesome, right?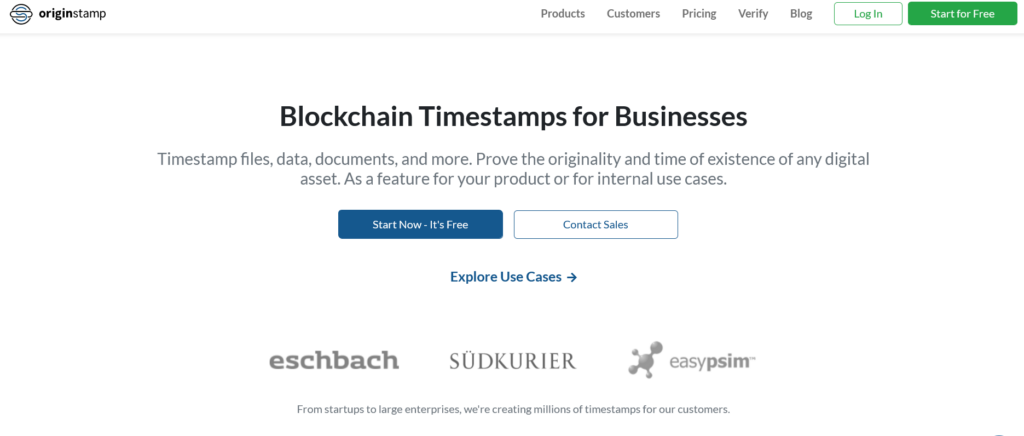 The internet has a tremendous amount of records and documents, right? However, there doesn't exist any proof of their authenticity. Hence, you can't really download and present them to the government, or the healthcare, or even to the financial services corporations. What on earth! I know!
Now here's the savior! OriginStamp assists its users to preserve their documents and verify their originality and authenticity.
Now, what happens is, whenever a user will upload any document to the dashboard, this platform will timestamp it and simultaneously update it with the blockchain ledger. Bingo! Now, no one can tamper with the authentic document anymore!
Moreover, the platform also enables you to upload documents in bulk, thus saving a whole lot of time.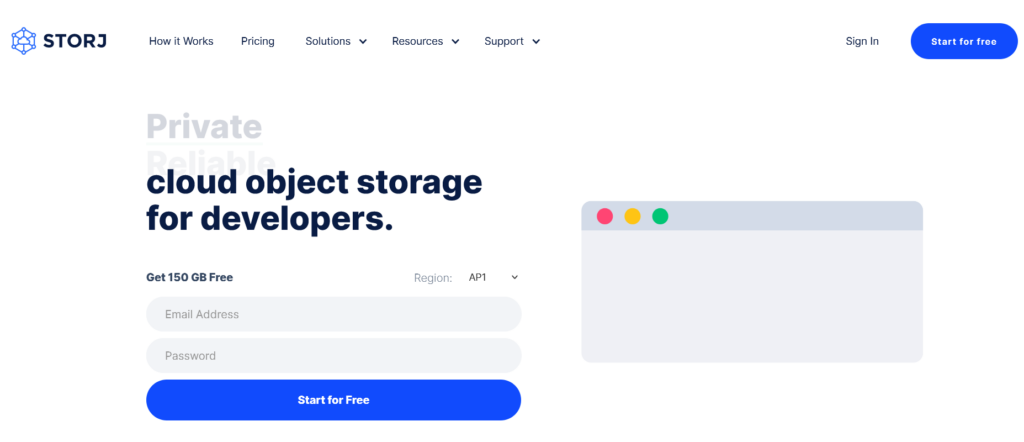 Storj is committed to cultivating a cloud storage network that is decentralized so as to reduce the cost and enhance the safety of stored data in the cloud. Sounds like something the whole internet needs, right?
Storj basically utilizes blockchain technology, which is in contrast to the conventional centralized cloud storage co-operations like Dropbox, Amazon, and Google.
With the help of blockchain, the platform allows safer peer-to-peer collective storage, which grants extra advantages like lending out extra storage space in return for money. simple!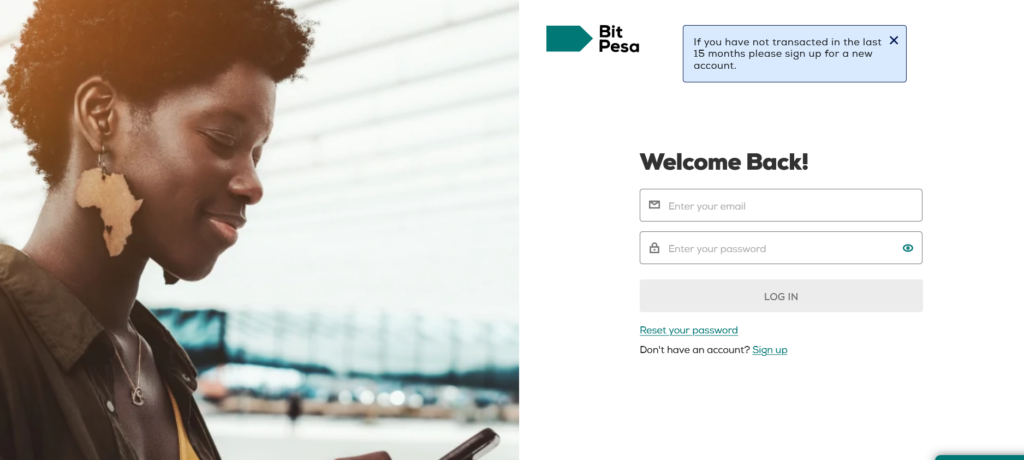 BitPesa is basically a merchant-focused platform with origins in Kenya. The best part is that it has been successful in attracting lead investors like FuturePerfect Ventures, Draper Associates, Pantera Capital, as well as Blockchain Capital.
This venture also enables users and companies to transact money using bitcoin to diverse countries and continents.
Breaking geographical boundaries too, you see?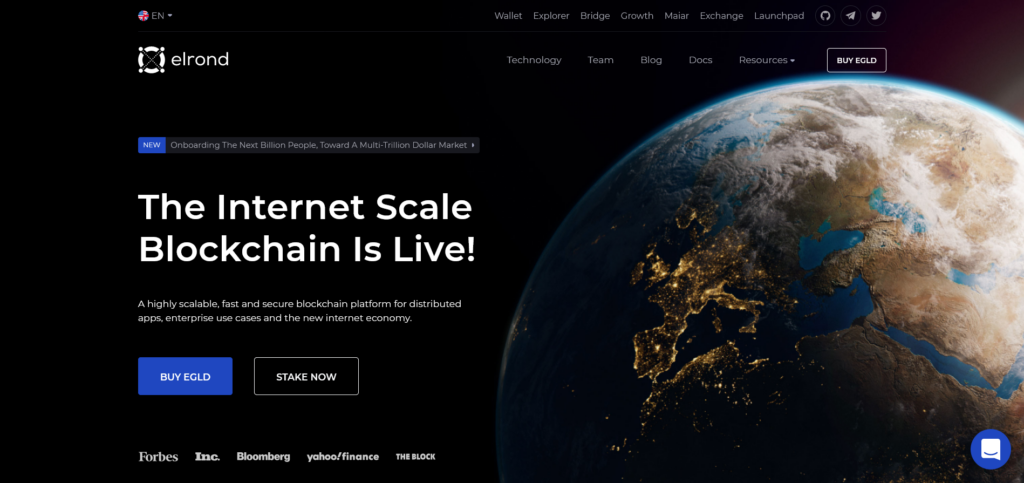 Founded in: 2017
Location: Malta
Elrond operates on the public blockchain network in Romania. Their aim is to deliver secure flow to the digital economy by enhancing blockchain scale, cost, and speed.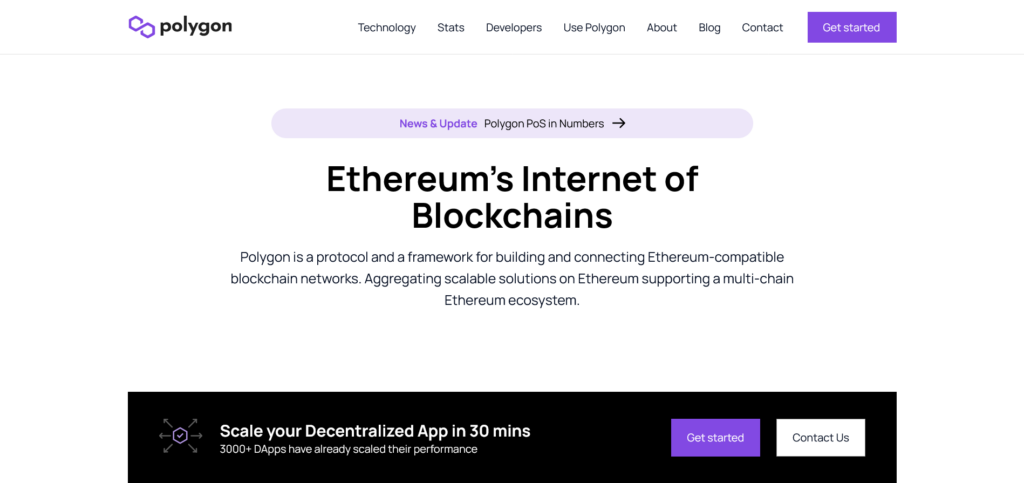 Founded in: 2017
Location: India
Polygon has recorded a huge adoption, with around an 8million unique users, up to 200 decentralized applications, and 75 million transactions.
Have you heard of Mark Cuban, the renowned US-based startup investor? Well, he has made heavy investments in this startup. The funds were used to drive Polygon SDK that encourages developers to rapidly deploy Ethereum-compatible network chains through an in-built Ethereum Virtual Machine, with the help of a pluggable module set.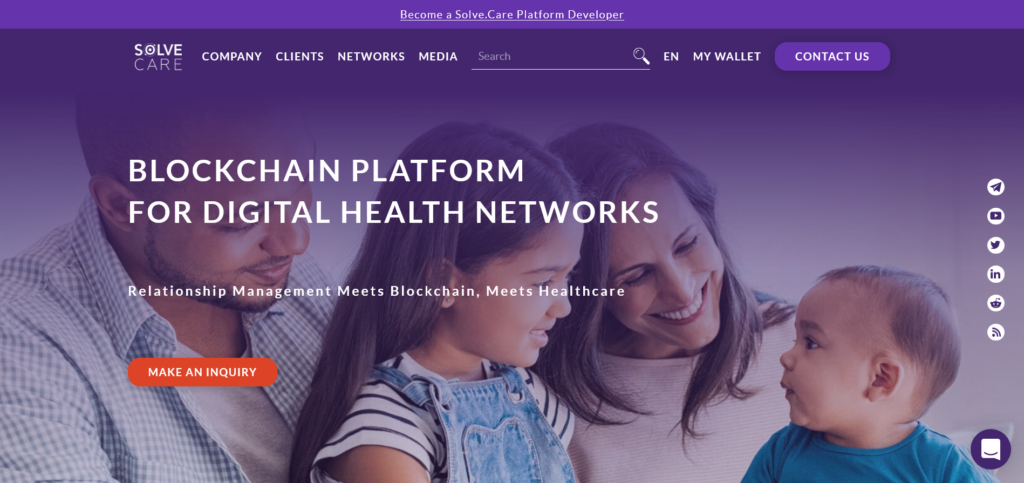 This happens to be a global blockchain technology startup in the health care domain. They use fresh strategies to resolve complicated issues related to the healthcare division.
Solve.Care recognized the pain point of the healthcare system to be the endless loop of coordination, care, and payments that the patients are subjected to.
As a result, they introduced a decentralized way of controlling and supervising the disbursement of benefit claims and payments. To do so, the organization gripped clinics, insurance companies, healthcare providers, benefits administrators as well as some corporates too.
Ahh! Perfection.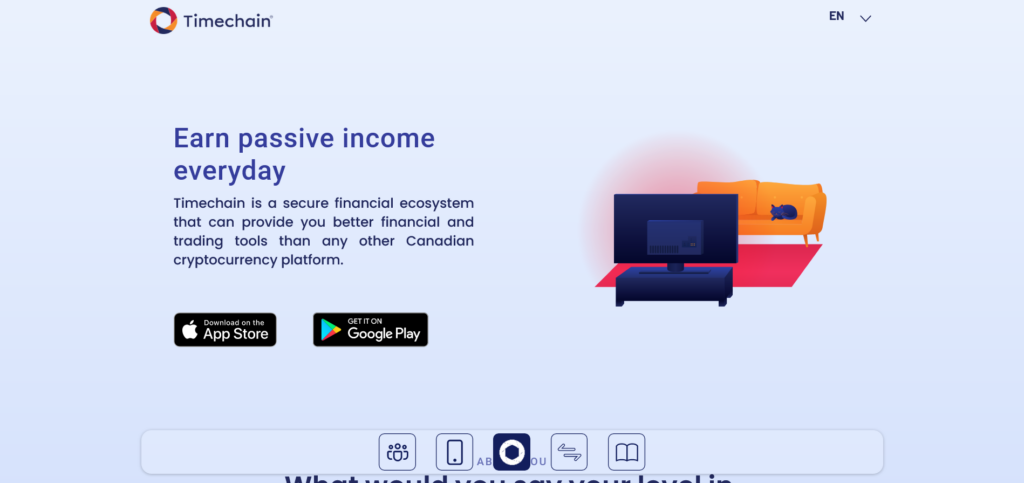 This is an India-based startup venture offering R&D services using a blockchain network. Moreover, with these research services, major companies have the facility to build exceptional prototypes and models of proofs-of-concept (POC), end products, MVPs, in addition to the full-scale development cycle.
Brilliant, right?
Wait, there's more! TimeChain also helps businesses recruit the best talents and help them implement blockchain solutions for the entire operations.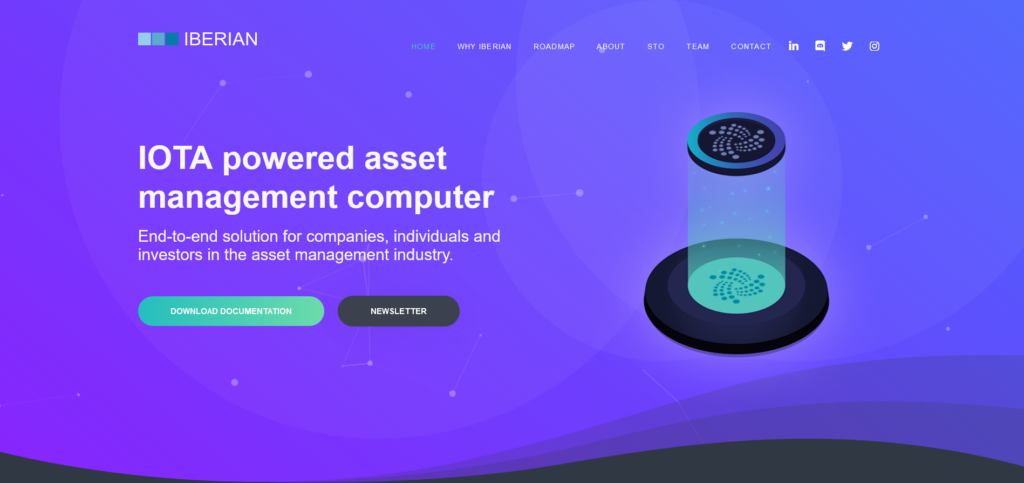 This Spain-based startup empowers independent asset management firms, managers, as well as investors to get over complex legal barriers and additional high costs. They apply smart contracts and IOTA technology to deliver end-to-end solutions to their users.
This whole system enables viable, efficient, and secure funds. That's all that is needed right?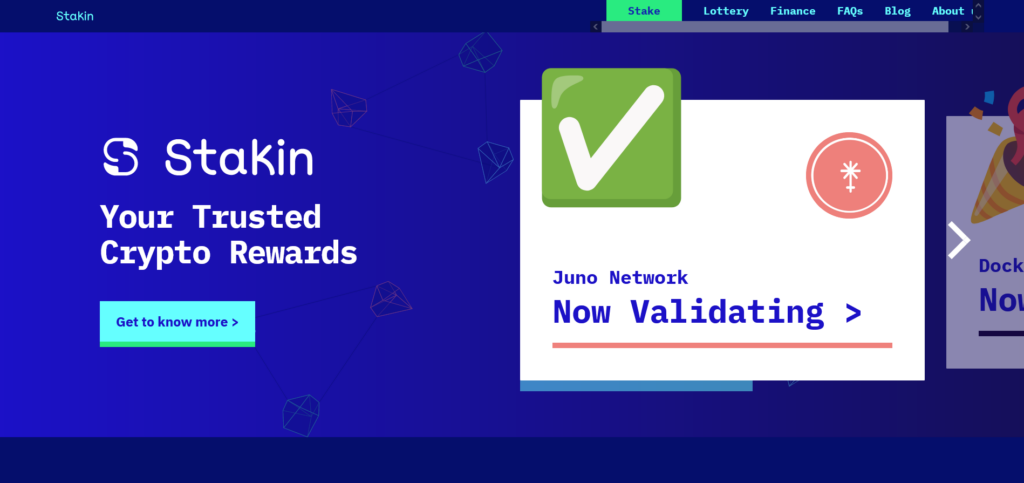 This startup based in Estonia is an infrastructure operator which is dedicated to providing secure, effective as well as stable nodes on specific Proof-of-Stake (POS) contracts.
Hence, the blockchain technology delegators that use Stakin services are able to earn interest on their holdings and consequently build the future of the network that they operate with.
Stakin also has a talented and dedicated global team that is renowned for its excellent performance in Network Infrastructure, AI, Finance as well as in Cybersecurity.
Overview
Blockchain has successfully revolutionized various industries. As a result, various organizations are already exploring blockchain possibilities to grow their revenues. The technology is relevant for logistics, insurance, finance, government, personal identity security, and much more.
These companies are utilizing blockchain to shape their businesses and make them more secure and transparent. There's much more to this domain, so don't stop peeking in for opportunities.
Also if you are aspiring to be a part of this domain and get stuck in the ideation or development phase, do reach out to us at TheCodeWork. We are here for you!