Reading Time:
16
minutes
With the advent of the digital era, visual content has become very significant. It adds to the promotional and marketing aspect of a brand. Isn't that pretty evident? So here we are, with a list of free resources for graphic designers. I am sure you will love this!
However, to make this happen, the companies depend on graphic designers to visualize and create something that grabs attention in the market. As a result, these designers use expensive software to add to their creativity.
Do you know what's even worse? These designers usually have to invest in additional costly resources to build an appealing visual campaign. See, I am not saying that it's a bad investment, but why not work smart! What we need here is a fruitful outcome that generates the best reactions from our clients. Don't you agree?
As Milton Glaser said,
"There are three responses to a piece of design – yes, no, and WOW! Wow is the one to aim for."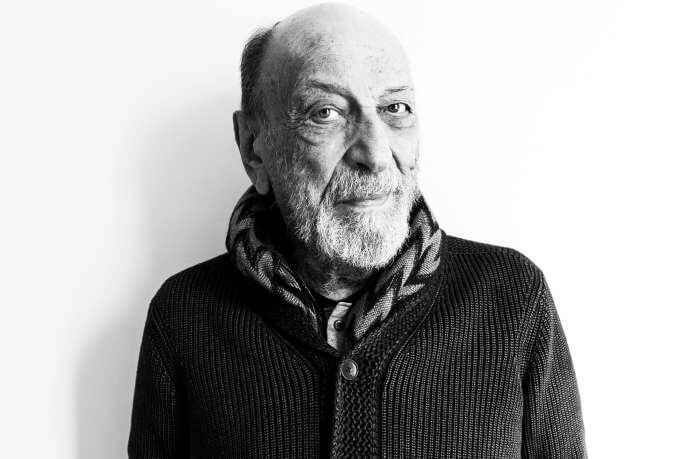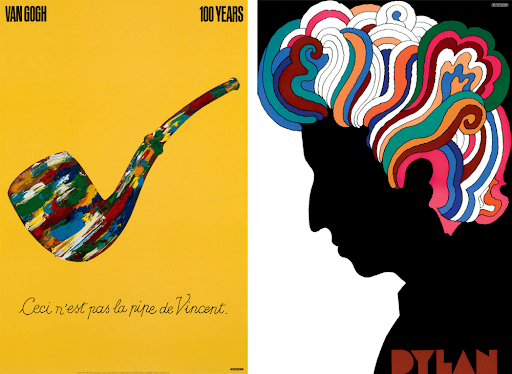 So here I am to help you achieve something close to what Galser said, with my personal experience and knowledge.
Now, you must be thinking who is this person and how is he/she qualified to impart information on design! So here's a tiny backdrop of the writer.
About us
Hi! It's Debanshee Sajjan (Debanshee Sajjan on Behance) here. I have been a freelance graphic designer for some time now. Gradually, I found this great opportunity to join TheCodeWork as a designer. You can check out my creatives on our social media handles (include links to the handles especially Instagram) if you want to, before going ahead. Feel free to reach out to us at TheCodeWork for assistance with product/Web designs (Portfolio – TheCodeWork).
Oh! You are here? Hopefully, you have liked our page then. Hey, thanks already!
Why this blog?
So anyway, moving on, here's why I am writing this blog!
In my past experience, I had limited knowledge about the hidden free resources for graphic designers, on the web. The majority of what I found was a paid source which seemed too extravagant for a beginner. I wasted a lot of time creating simple formats and templates which were supposedly easily available on the internet, free of cost. This made me lose clients as well! Imagine the weird trauma! Can you?
However, with time, I came to know about these free resources for graphic designers and soon I dug out a bunch of cool sites that are gold mines for designers. Trust me! I categorized every form of an element that I needed in my designs and found free resources for each one of them.
Wait, I will show you.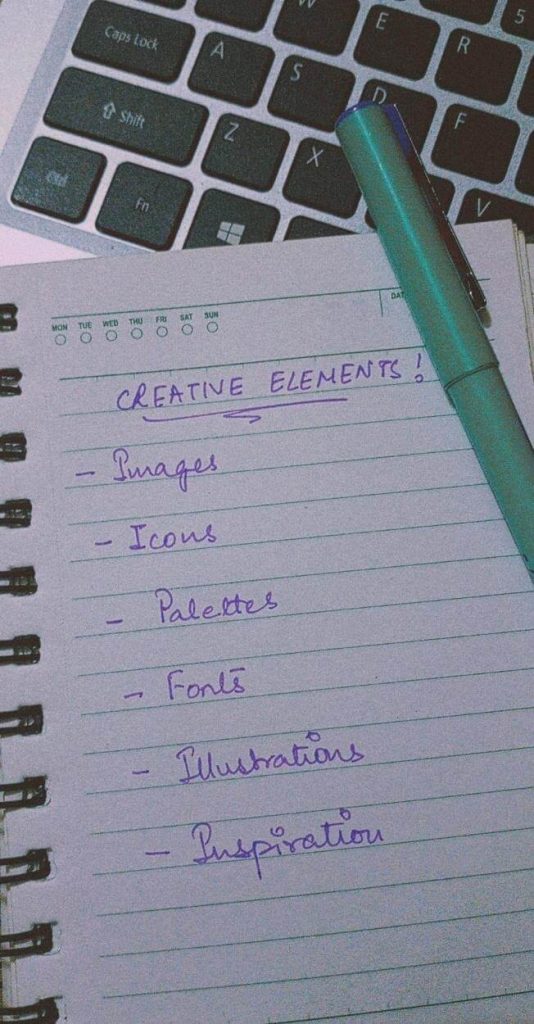 Sorted, I know. With the online free design resources for graphic designers listed here as per these categories, you can easily design graphic visual stories for your brand.
So follow up! You surely don't want to miss this and deprive the creative instinct inside you!
The best free resources for graphic designers at hand
Designing a graphic visual treat comprises a lot of aspects. For example, images, fonts, videos, vectors, color palettes, and what not! I used to have a tough time just plotting out the elements for my graphic visual. But thank heavens, I am through it now and will drag you out of this confused pit as well.
Let's begin, shall we?
These are all the sites that I keep coming back to, whenever my creative instincts hit hard! Have a look!
Free images
Want to make your project stand out? Okay, don't answer that. It was rhetorical!
Just allow me to present to you, Unsplash.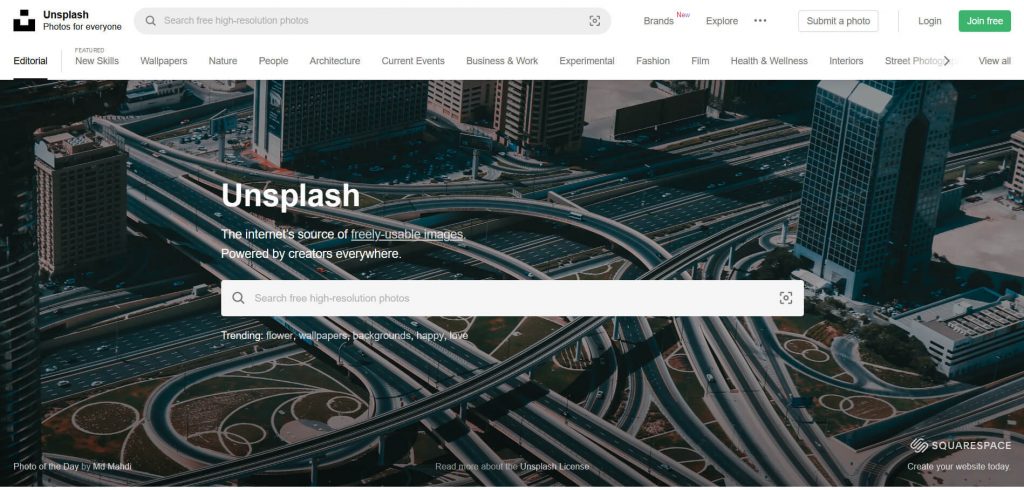 You have to trust me when I say this. It has a huge collection of high-resolution pictures that are free of cost. They also keep updating the site periodically. This is just to keep up with the burning topics and trends in design. Trends in design are important, right?
You know, this was the first major free of cost design related site that I had come across. No more copyright or quality issues. Unsplash has your back! The huge collection of free stock photos is useful both for graphic designers and photographers.
All you need to do is:
Login to the site.
Type in the keywords of the topics that you are working on.
Just download your favorites. It's unlimited!
Unsplash is popular among all types of content creators! You may attribute the owner of the photos on social media or on Unsplash. A little credit is all they ask for. Don't you worry though, it is not mandatory.
I know we are all a bit lazy at the end of the day!
Pexels is a library of more than 25,000 high-resolution pictures that are free of cost! The high-resolution pictures even have tags with keywords to help you find them easily. If I am looking for something which I know is too unconventional to be on the internet, this is the site that I prefer to hit! This is one of my favorite free resources for graphic designers.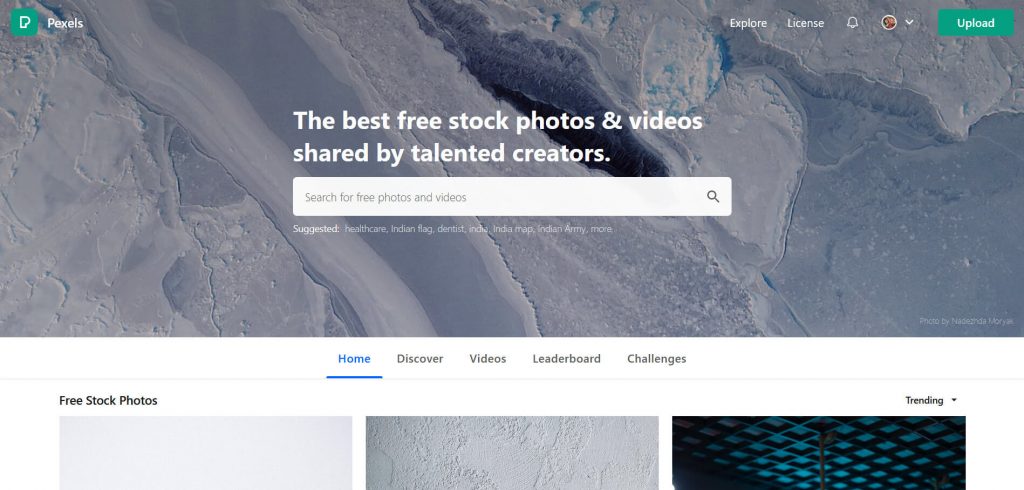 Pexels has a bit more going on!
There's the Discover page where you can find the high-resolution pictures that you are looking for.
Then there is a Videos page that offers stock videos as the name already suggests.
The Leaderboard page offers you a list of photographers and contributors. You may check through their individual galleries and pick out what suits your purpose the best.
The Challenges section is more like a contest thing where you may take part and win lucrative prizes as well. It's a great opportunity to showcase your photography skills and get some recognition (as well as some clients!).
Now here comes the best part! In addition to the huge collection of free stock photos and everything else, Pexels is free for all types of commercial platforms and legal use. Graphic designers and photographers, both can use this well.
It is an amazing feat!
Rgbstock is a nice creative hub out here! The best part about this site is the makers. A bunch of graphic designers and photographers came up with Rgbstock. Amazing, isn't it? Rgbstock features a comprehensive collection of free stock photos.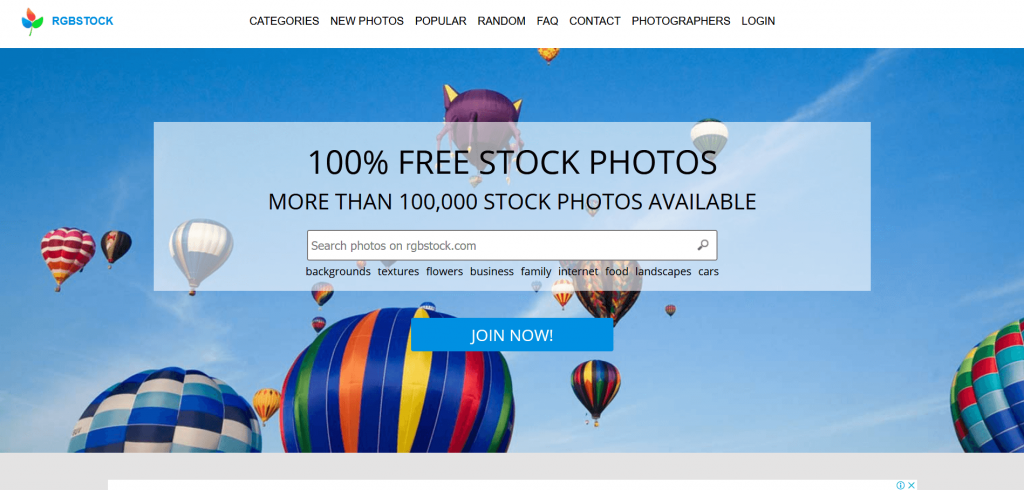 There's this exclusive feature of Rgbstock. That is, you can visualize and create your photo gallery here!
Other than that, there are nicely sorted categories to choose from. For example;
Abstract art
Architecture
Business
Technology
Concepts
Food (Yum!)
People
Places
And a lot more. Check it out for yourself, I would say! I use this quite often because of the clear categorization. Like, there are projects where the concept is too abstract to name them. This is where Rgbstock comes in! It helps me see through the concepts with their wide range of tags and categories to choose from.
In addition to this, the developers of the site are also the ones who work in this field. As a result, the outcome is wholesome and satisfactory.
This gallery of high-resolution pictures that are free of cost, comprises edited photos that are ready for a graphic visual treat. Trust me, you have to see this! The quirky feature of the huge collection of free stock photos in DesignersPics is on some whole new level.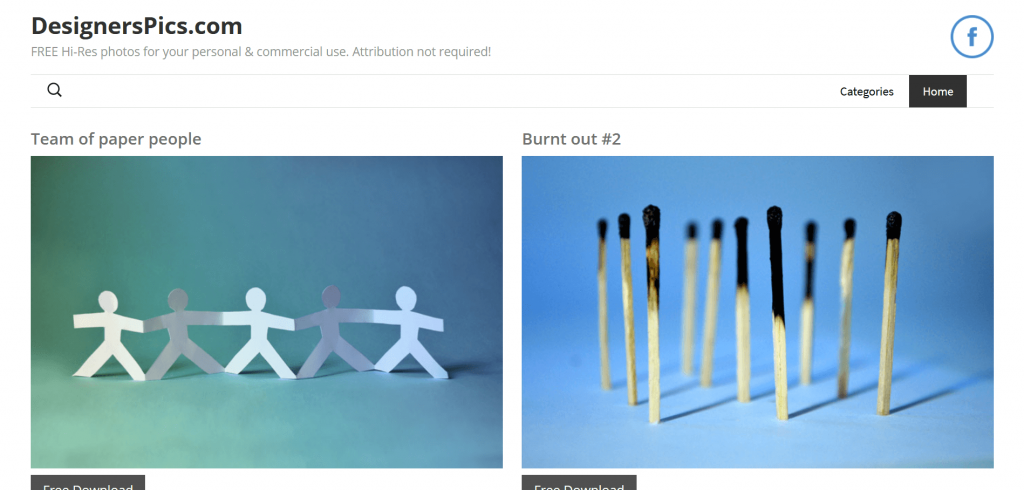 Want to know the best part? It includes content for blogs, and even marketing campaigns. How cool is that! Both graphic designers and photographers can make good use of this site. Trust me, it's a complete package. The high-resolution pictures are free to use both on commercial platforms and personal projects.
And you don't even need to attribute. There's no option to do that. So, your lazy soul can just relax without any guilt here! The day I discovered this site, my brain personally thanked me a thousand times. Maybe even more!
Check it out! Go!
5. Burst (Shopify) :
You will love, love, love this! Burst is oh-so-unconventional as a site. They offer a huge collection of free stock photos for sure. There is also a "trending" section that helps you keep up with the demands of the market.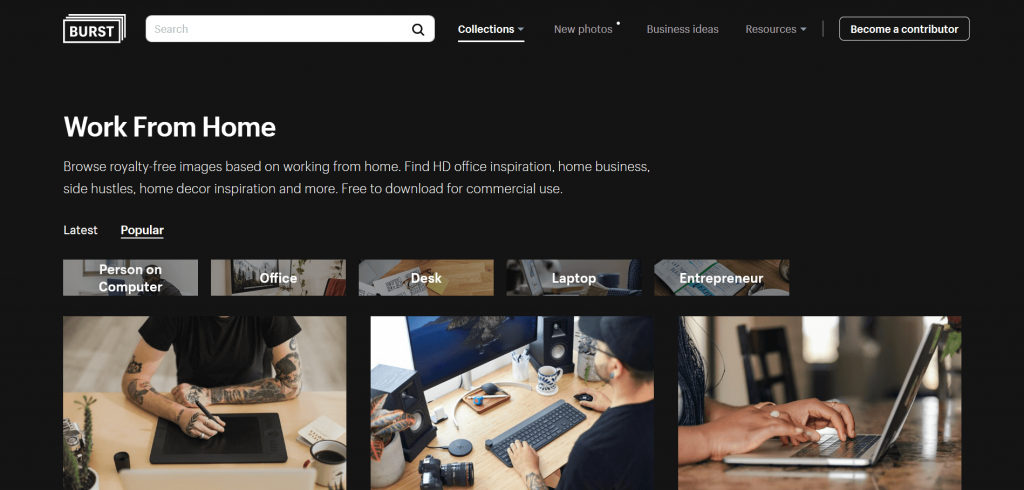 Now allow me to tell you a secret that I discovered here!
There is this section that displays trending business ideas. Can you imagine? Who does that! So inspiring and motivational. A perfect site for indulging in business activities over the digital platform. I love this and you will too!
6. PikWizard :
Hey here's another one! Allow me to introduce to you, PikWizard. It is basically a site for designers to hop on and get high resolution stock images. However, they provide stock videos too.
PikWizard holds a collection of over 1 million stock images and footages and that too for free of cost without copyright issues. Don't you love it already? But, hold on, there's more!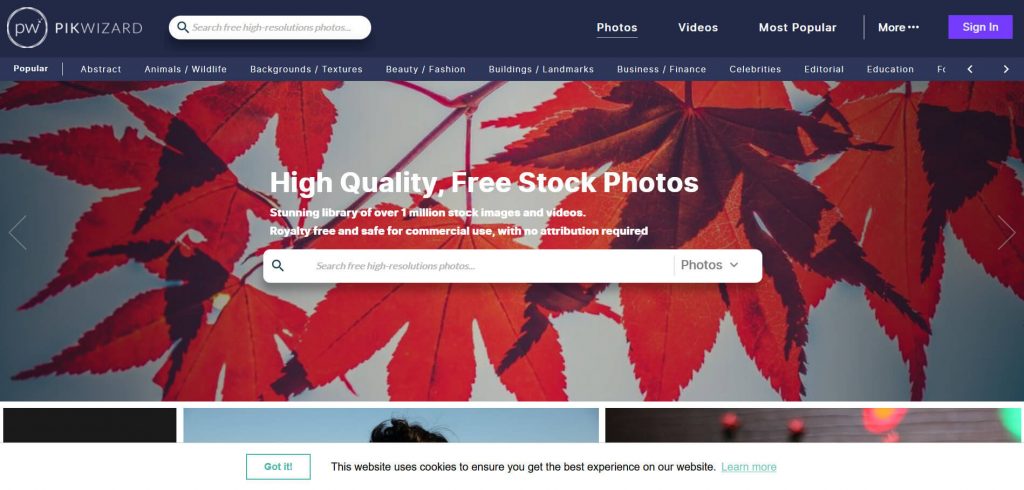 PikWizard also has an editing tool attached to it, called the Design Wizard. How cool and complementary is that? So yes, this a site to find stock images and footages in addition to a graphic design editing tool, ALL FOR FREE!
You are definitely going to thank me for this one.
Free illustrations
Drawkit is a gallery of free, attractive, editable SVG illustrations. Also, guess what! The illustrations and icons are hand-drawn. Cool, right?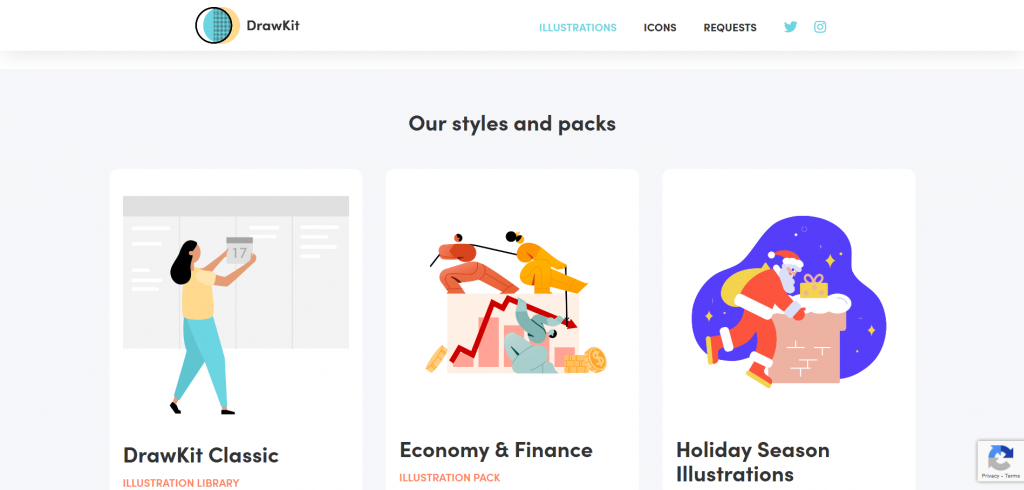 Allow me to explain, why I love this site! Drawkit provides vector illustrations and icons in the form of packs so that you can use them in a project maintaining uniformity. I really prefer this kind of sorted activities and Drawkit slides into my list of favourites because of this.
This is a collection of modular, vector illustration of human characters along with a design library.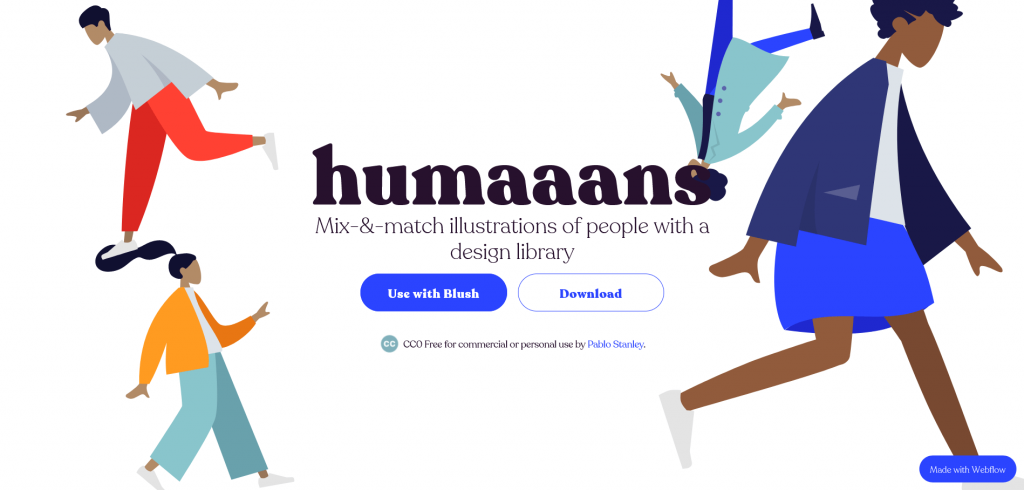 I can't even begin to explain the level of quirk that this site exhibits! You can edit these characters in any way that you desire. You can mix them up, match, and interchange their stance as you wish. It's like a God-mode altogether. Who wouldn't want that? Duh.
Whatever you come up with, is free for commercial platforms as well as personal use.
And hey, you can even remodel how the illustrations look like along with their clothes. Now do I see the hidden fashionista inside you, climb up and out into your computer screen? You bet I do!
In addition to all of these major cool activities, you also get to choose which illustrations you want in your project, and merge them with additional elements! Aren't you a bit excited to try it out? You are, I know! But wait up, continue reading, don't leave now or you will miss the similar awesome stuff that I am about to share here!
Ouchpics is a part of the Icons8 platform. Why am I referring to this? Well, I am a designer and I cannot draw. I mean, I can doodle, but that's easy, right? So how can you be a part of this creative art community if you cannot draw at all? Well, Ouchpics has the answer.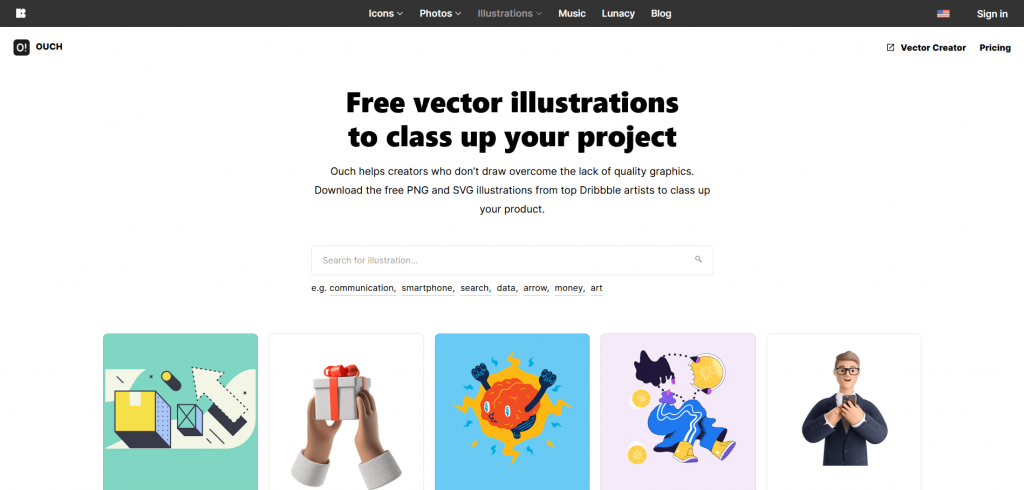 This site delivers SVG and PNG format vector illustration which are absolutely free of cost. The highlight is that the lucrative artists of Dribbble visualize and create these illustrations themselves. (We will talk about Dribble in the later part of this blog. Hold up that curiosity!)
So here I ask you. Are you bored with 2D illustrations for your project? Well, worry no more! Ouchpics has 3D illustrations in various postures. This is an assortment of vector illustrations that are attractive and elegant!
Not just that, the supply here is clean, vibrant, and chic. These are useful for any format of design, be it app user interface or web! Lovely, right? I know!
Lukasz Adam is an autonomous illustrator, designer, and developer. He creates good quality vector illustrations, icons, and themes as well.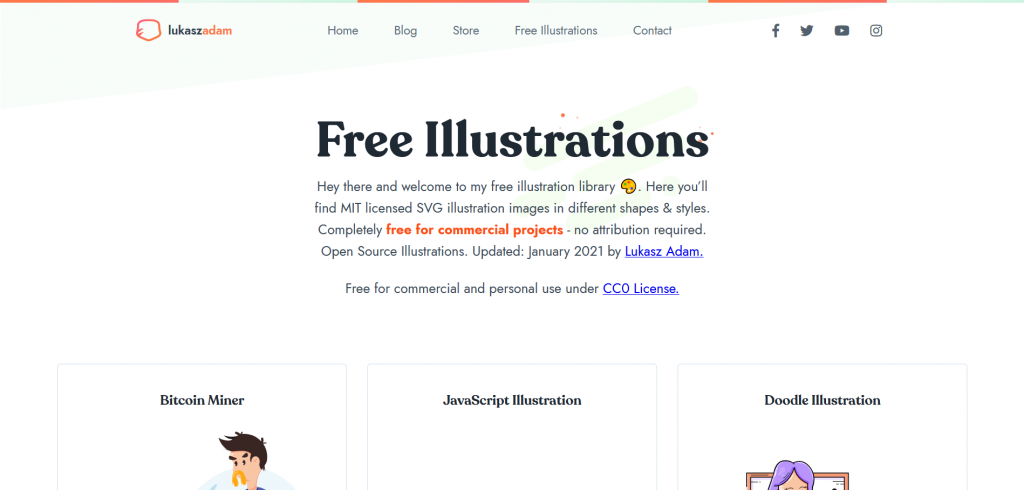 Lukasz Adam doesn't just display his illustrations but also improves the outlook of a design with free updates as well. Now that's a catch!
Want to know the best part? You can get familiar with his tips and tricks through his personal blog. I often keep going back to his blogs to pick up some industry-level tricks to step up my game. After all, the sky is the limit, right?
This is one of the best sites for open-source vector illustration. It has content for any idea that you can visualize and create. The creators update the site regularly to keep up with trends in design projects! Sounds good? Also, you may use both SVG and PNG versions from the site, totally free of cost.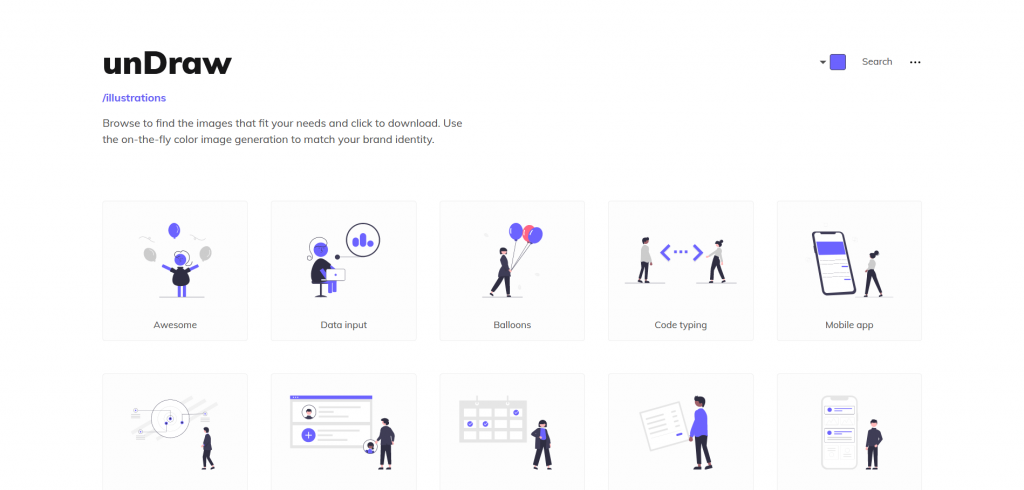 Let me emphasize why I love this site! Well, Undraw lets you change the color of the illustrations to match the color of your brand identity. You don't need to use Photoshop to change colors anymore. Simply download and use. How thoughtful is that?
You can just set the color by the color code and all the illustrations that pop up will have the respective color. Tell me you love it already!
Free fonts
The site helps you with the perfect font combination. It offers lucrative, high-quality free fonts for your project.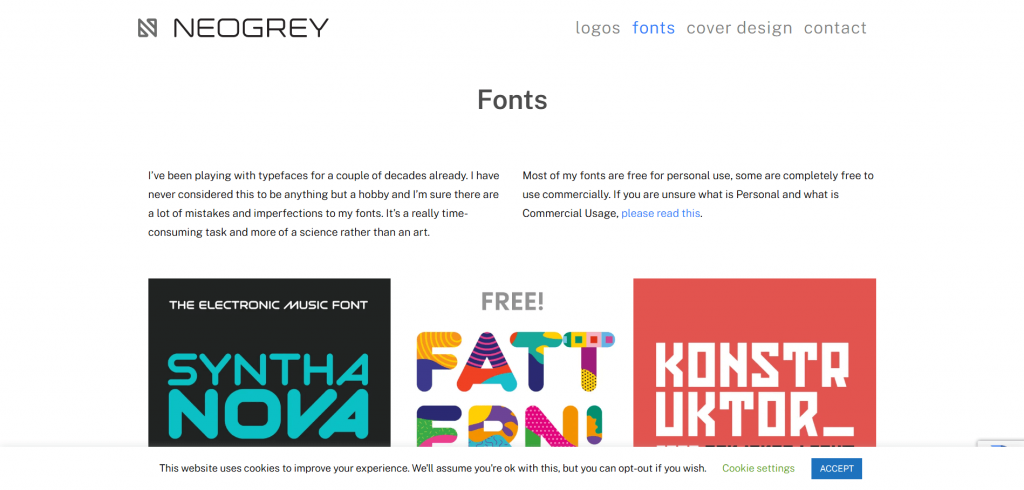 The site offers vector typefaces that retain quality with a change in size. That's such a win-win situation.
I am compelled to say this because earlier I had downloaded some stylish free fonts from a website and was excited to use them. However, they used to break in quality once I increased their size. What a waste!
Fonts decide the whole outlook of a design. So here you go! Check this site out and thank me later!
Hey, we are talking about Google here! The brand speaks for itself. But let me give a sneak peek here.
See, Google has a huge collection of web fonts and font combinations. Users can effortlessly locate these free fonts and add them to the outlook of a design. Another feature that differentiates Google fonts from the rest of the sites is that you can find these free fonts in over 135 languages!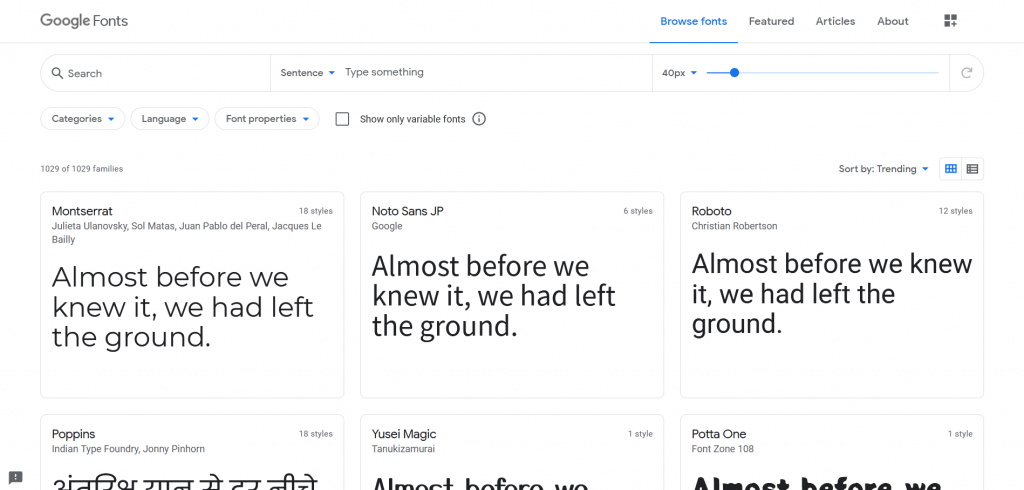 This is like my go-to site whenever I have the urge to get some fresh free fonts and overuse the storage capacity of my computer. Also, there is this preview section to get a hint at what font combination you are going for. Personally, I love that bit. Thoughtful, again!
Do remember that, all fonts are open source. This helps the designers modify the outlook of a design project as required. Smooth and easy, see?
Colour Scheme Generators
This is the priority resource for every designer who is not that skilled when selecting the color palette! Like I already said, I am not an artist so I need reassurance with my colorwork more often.
However, with the help of the Colour Scheme Generator at Coolors, I can work with RGB, LAB, HSB, and CMYK. One also gets to access the other sought-after color libraries like Pantone®, Prismacolor®, Copic®, etc.
It doesn't end here, the Colour Scheme Generator at Coolors is an enormous collection of palettes that sum up to more than a million. These are well organized and ready to use!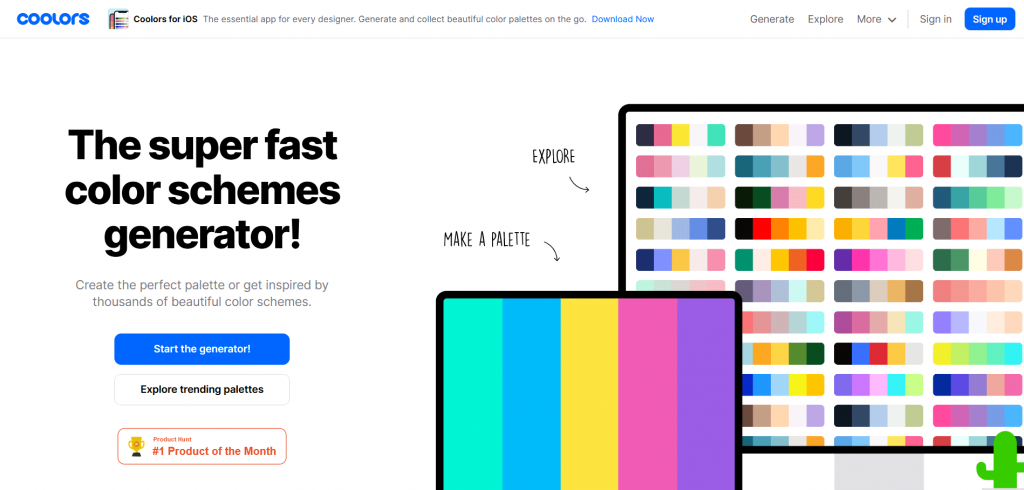 You can explore and generate your very own colour palette for free! Don't you just love it? I do!
Guys, it's Adobe here! The brand that gave us the best design tools to start with. So yes, their color scheme generator is a bit more sorted and efficient than the others. Here's how!
With Adobe Color CC, your worries are irrelevant. Through Adobe Color, you can visualize and create beautiful color themes with access to the powerful harmonization engines, ready for usage in Adobe products.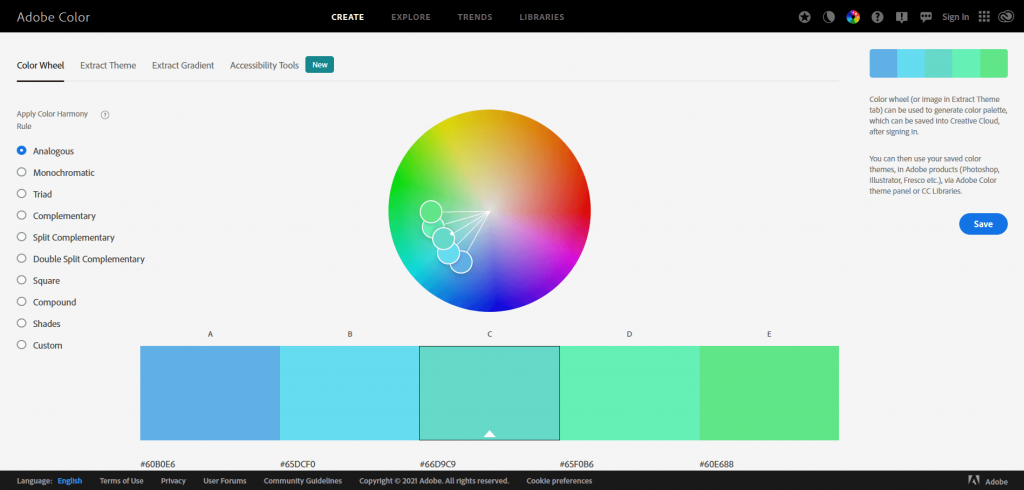 Just choose any color from the palette or the color wheel. There is a huge list of types that you can choose from.
Analogous
Monochrome
Complimentary
Triad
And so many more! Check it out for yourself! You can rotate the color wheel and select a primary color. Then the color generator creates a beautiful palette out of it. How artistic is that, tell me?
First of all, the site! The design of the site screams of vibrant colors and palettes altogether. When I first visited the site, it felt like someone had created a graphic template of a traditional artist's color palette in front of me.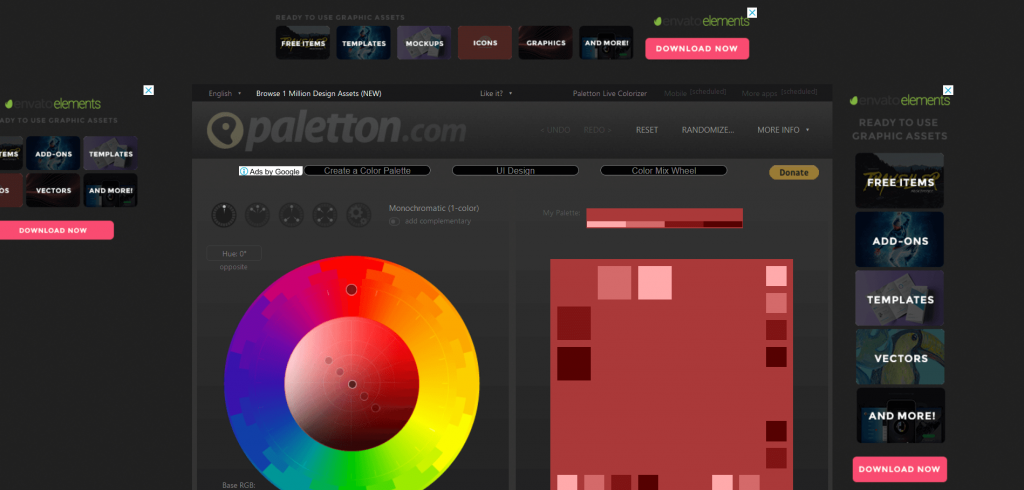 Similar to Adobe, Paletton makes you choose colors from a color wheel. Hence, the color combinations from Paletton's color wheel are divergent from those produced in computer graphic applications.
The algorithm is similar to that of Adobe Color CC and is hassle-free. The color that you choose will create monochrome color palettes and combinations. There are separate options for the UI color palette as well.
And guess what? Apart from accessing the Colour Scheme Generator here, you can also tweak options like saturation, hue, contrast, and brightness.
Muzli is a color scheme generator that uses in-depth learning. It is a very clean site with the easiest navigation. When I started as a designer and was not aware of color wheels and generators, I found comfort in the simple layout of color palettes here.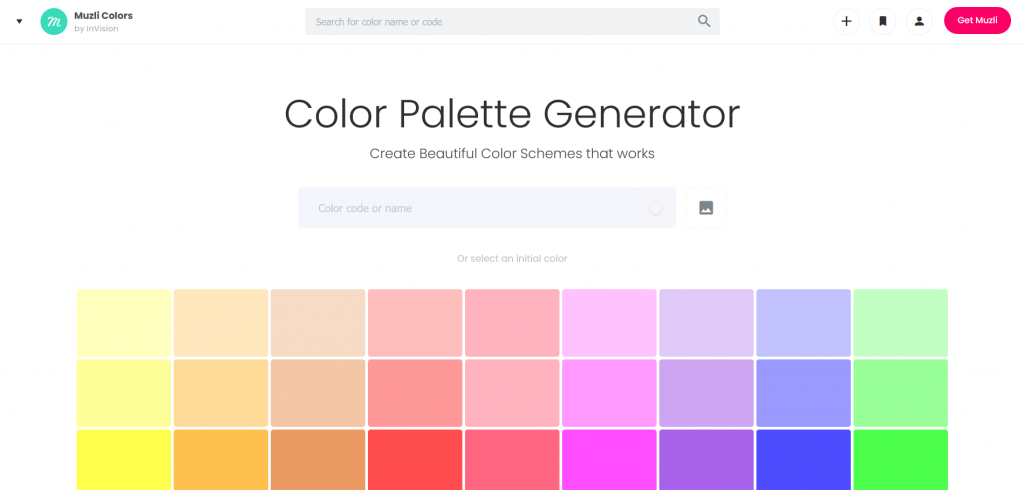 In addition to the hassle-free layout, it can study color palettes from photos, moving graphics as well as popular art. Now that's something!!
Muzli doesn't just give out a color palette of your choice, it also inspires the outlook of a design. And all of this without any investment!
Free icons
Freepik is one of the best graphic search engines out there. It assists web and graphic designers to discover high-quality icons, photos, and illustrations.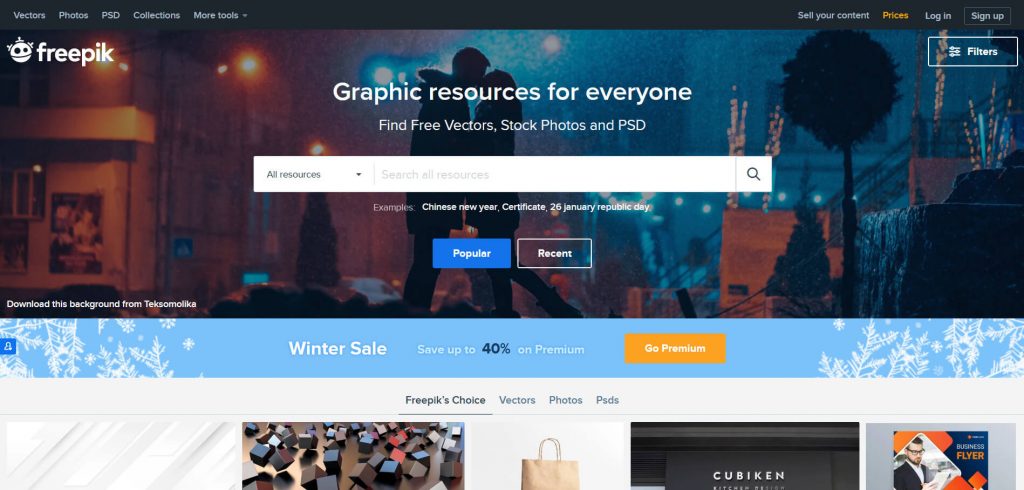 Freepik flaunts one of the major collections of online digital free resources for graphic designers. Freepik states that their goal is to present the best quality content to all the designers out there.
Tell you a secret again? It is my personal favorite! Freepik is like home for graphic designers. No matter how fancy and shiny a resource we lay our hands upon, Freepik is like the final stoppage.
It offers quality icons, photos, mock-ups, presentation templates, and even illustrations, for commercial platforms and personal use. Oh yes, all for free!
This site is a sister channel of Freepik. It boasts of the biggest database of vector icons, available for free on the internet.
One of the best things that I love about Flaticon is that the user interface is slick and fast. The platform makes it easy to create a collection of icons, edit them through changing colors, names, and you can even download them in various formats!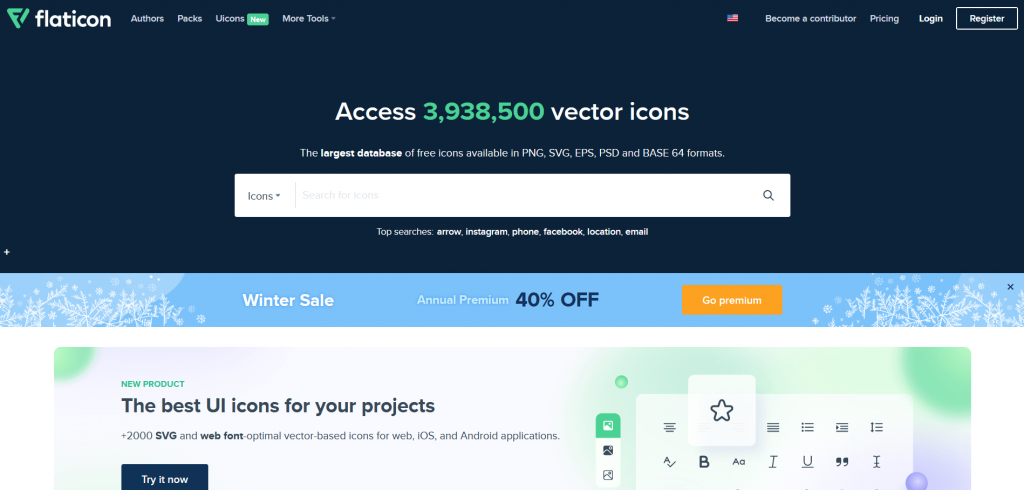 All you need to do is, enter keywords for searches. Your screen will be flooded with options for a single word! And what else? The Photoshop plugin is the coolest bit here!
Also, they have recently added a section for UI icons specifically, and this makes it wholesome. It just can't get better than this! I am so excited to use these in my next UI project.
DeviantArt is the largest online social network for art enthusiasts and artists. It also extends its platform to established and emerging artists.
This way, they can exhibit, share, and promote their work with an art-centric and enthusiastic community. This site offers more than 20,000 free icons for commercial platforms and personal use.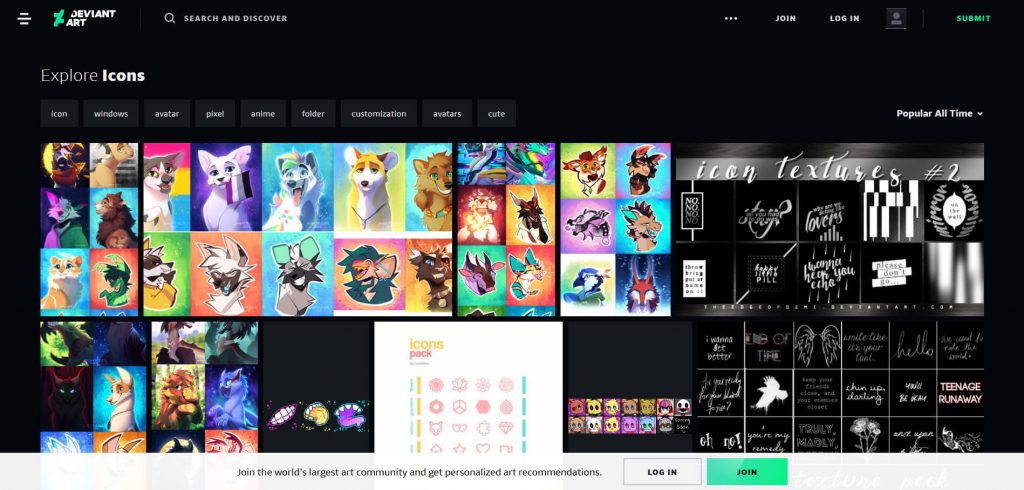 DeviantArt provides free resources for graphic designers, tools, and most importantly exposure for beginners, to become better and more successful artists. However, this site is everything but mainstream, trust me! The target audience is a vibrant community of designers and artists.
Also here's something important. Most of the icons are free to use, but some may need attribution. Do check before usage!
Design inspiration
CreativeBloq provides an everyday mix of inspirations and advice for traditional and digital artists. This also applies to the 3D and VFX artists, graphic designers, web designers, and illustrators.
Though I have nothing to do with 3D and VFX, I love looking at all the creative output that the design community offers here!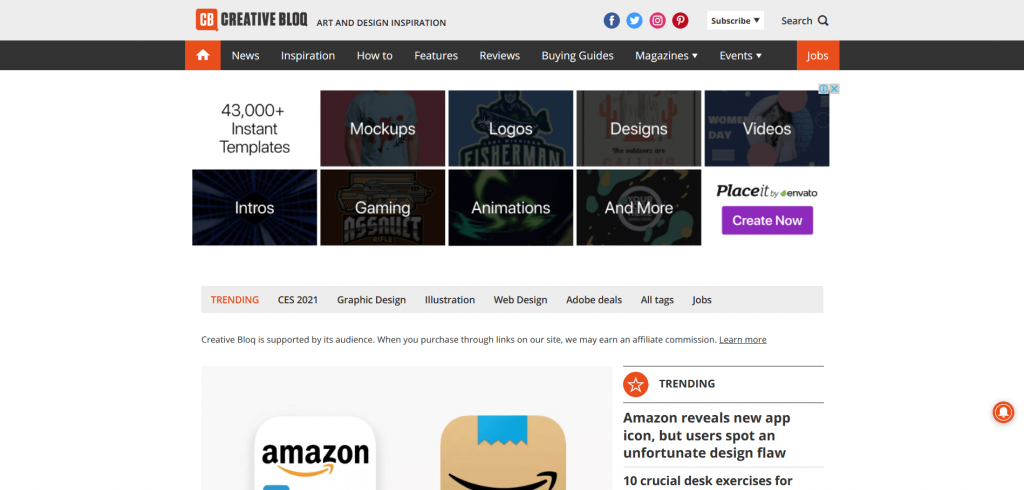 Creative Bloq brings the best creative work from all over the world. It also offers insight to you so that you could be up-to-date. CreativeBloq offers ideas for illustrators, web designers, graphic designers, and 3D/VFX artists. Cool, right?
With CreativeBloq, you get a hold of the modern trends in design, digital art, and typography! Now isn't that something you want for your growth in the creative domain?
Behance is a fragment of the Adobe network. It is a vibrant online platform to discover and showcase creativity. This includes illustration, art, graphic design, animation, and UI design. On their online platform, Behance allows creative people to showcase their work in the form of projects, which in turn form their portfolios. It also showers ideas for illustrators and designers.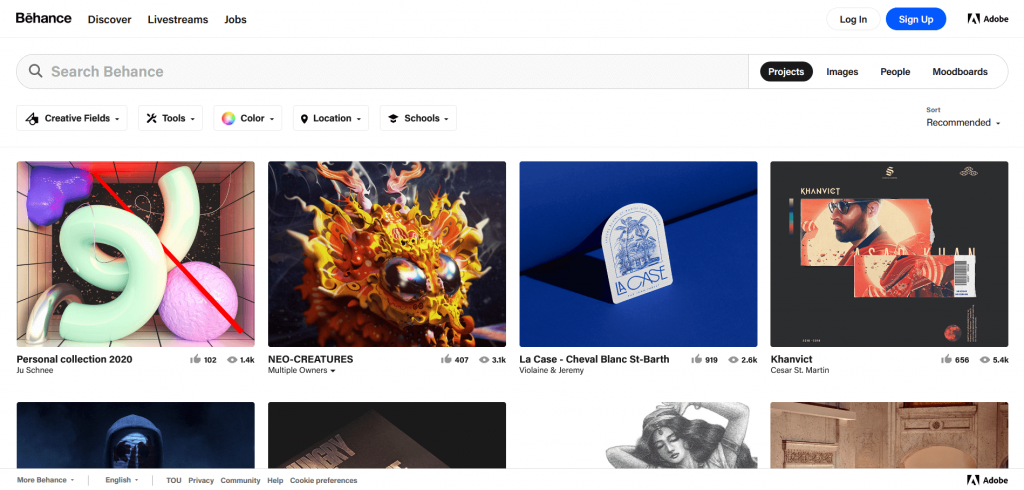 Allow me to share my experience here.
So, after I completed my course in graphic design, I was supposed to make this portfolio to showcase my work. I went ahead and logged in to Behance for the sake of my portfolio.
The moment I did so, I was awestruck at the creative space sparkling with top-notch graphic art. I was dazzled and shaken at the same time. Dazzled because of the art, shaken because of under confidence. I was unsure if I would ever get any appreciation for my portfolio on this international platform.
This pushed me to dive into my creative space and play with the tools that I had. Soon enough, I started improving and adding to my portfolio.
And, BOOM! One Day I woke up to a notification of someone having appreciated my work on my portfolio. And then the flow began pushing me harder to get the approval of the best designers at the international platform.
Now that's some inspiration, won't you agree?
Dribbble implies that they are in pursuit of building the world's best association for creatives to grow, share, and get clients as well. Millions of people seek inspiration for design and also for feedback on Dribbble.
I go with the former part. I lurk around here, to check on the best possible UI and product designs even when I am not working on the topic. It is like soaking in the inspiration from a creative space. It leaks out when you work on a project and that's a moment then!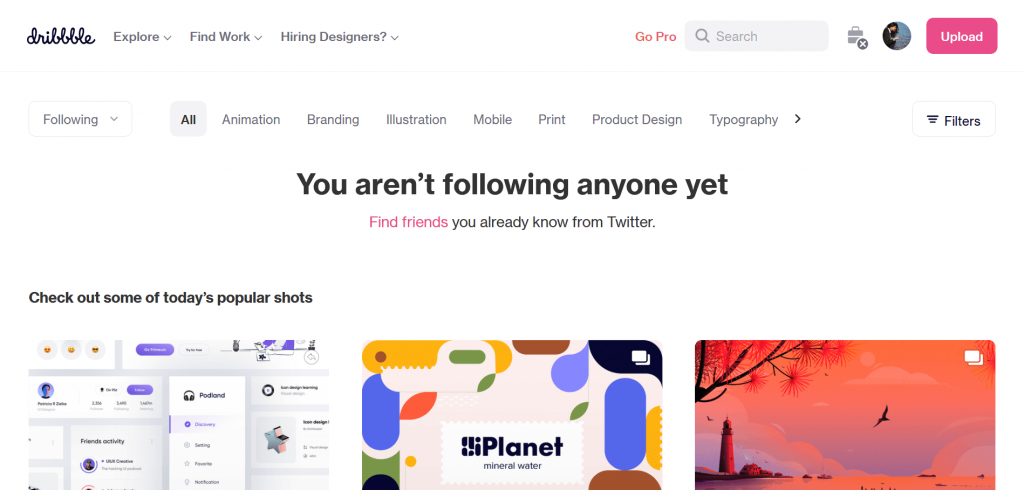 Not only will you find inspirational art here but you can also get feedback on your on-going projects and designs if you share your projects. This is a creative hub that allows the distribution of ideas in the international design community. This is a blessing in the list of free resources for graphic designers.
Designers showcase their work and openly seek inspiration from that of others. Dribbble is the singular and most important social network that anyone in the field of design would care about.
Isn't this how you grow?
Overview
So to sum it up, graphic designers do not need to stress about resources that much after all. Right? I have been so naive in my earlier days that it's painful even to think about. Hopefully, I saved some of you from experiencing my past.
So my fellow-designers, hop on to these sites and collect your free design resources. It's a ritual to update your creative reserves all through the year. So let's do it together, shall we? Do comment below if you want to add to this list of free resources for graphic designers.
Reach out to us at TheCodeWork, if you want any kind of assistance with designs and creative analogies. Here, take a look at our profile (Portfolio – TheCodeWork) in case you need an extra hand with Web/app designs.
Buckle up and use the best of these free design resources for a graphic visual treat for your brand and business! We are here for you!
Happy creativity!