Reading Time:
8
minutes
Let's discuss something unique today, with respect to the glorious pride month. Here's an ode to all the brave and amazing people out there, shaping our future. That too despite all the struggles that they encounter on a daily basis. Coming to the domain of business and startups, I think we can all agree that setting up a business is difficult—for anyone. But, the intricacies of starting a business are even more challenging for LGBTQ+ entrepreneurs.
I am sure you agree with this!
They face many additional obstacles like lack of acceptance, discrimination, and the absence of concrete policies to prevent it. In fact, a report by StartOut stated that there would have been 10 times more LGBTQ+ entrepreneurs if everybody had access to resources. Can you imagine?
But despite the difficulties, the number of LGBTQ+ entrepreneurs continues to grow each year. So this PRIDE month, let us take a look at the top 10 LGBTQ+ entrepreneurs who have made their entrepreneurship dreams a reality.
In addition to that, let me add this here – if you happen to be an entrepreneur who needs a tech team, reach out to us at TheCodeWork.
Top 10 LGBTQ+ entrepreneurs to watch out for
Here's a list of all the amazing LGBTQ+ entrepreneurs, or as I say, superheroes who deserve a shout-out!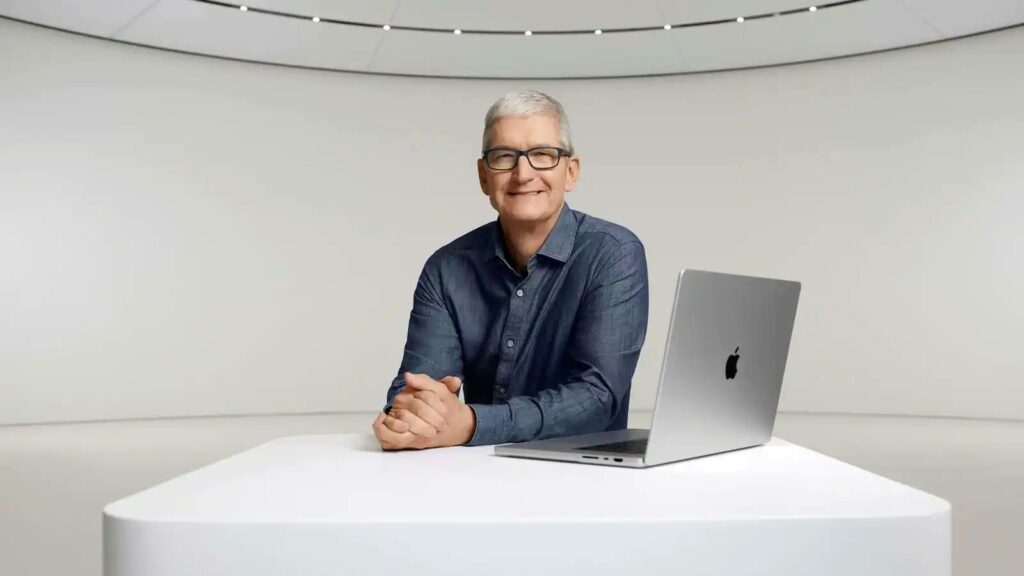 Tim Donald Cook, the CEO of tech giant Apple Inc., was the first Fortune 500 chief executive to publicly came out as gay. In an editorial for Bloomberg Business, he says,
"I'm proud to be gay, and I consider being gay among the greatest gifts God has given me."
How brave is that?
Adding to that, he is touted as one of the most successful CEOs in history. Under his leadership, Apple's market valuation is expected to hit $3 trillion in 2022.
Also, Cook has forever been a strong supporter of workplace diversity. He launched an annual report on inclusion and diversity at Apple.
Have a look!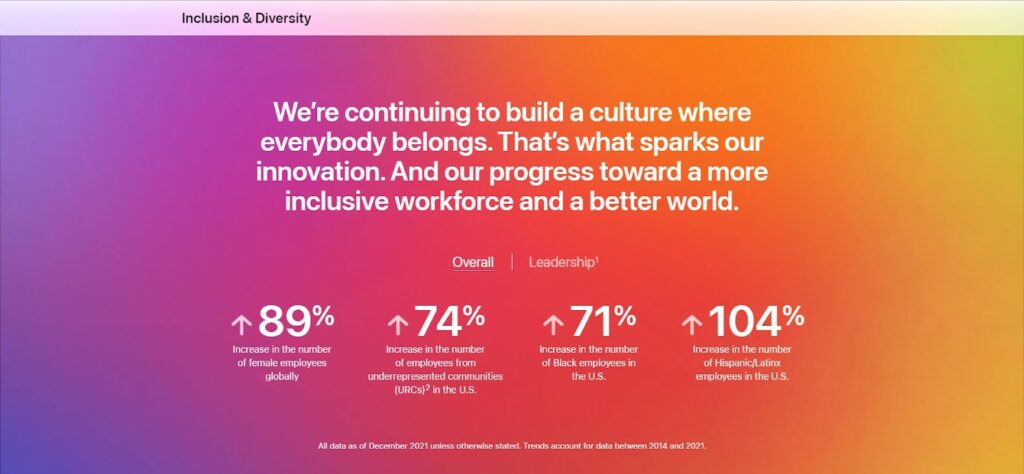 In fact, Jesse Jackson, a civil rights activist, described Apple as
"perhaps the most inclusive of any tech company."
And talking of tech, do you need a tech team for your business? Tap on this button for the solution.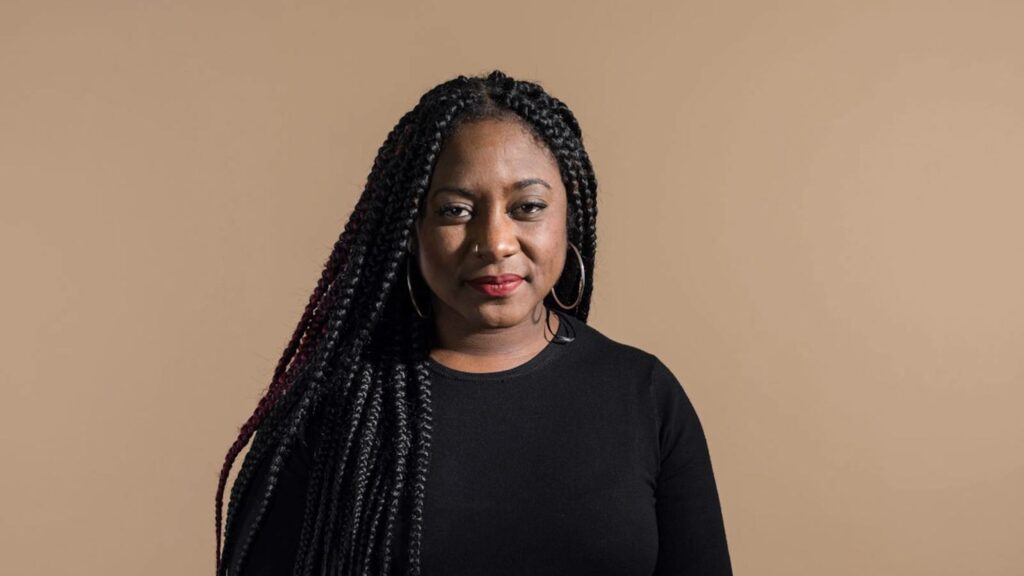 Alicia Garza is a civil rights leader and a co-founder of Black Lives Matter. It is one of the world's greatest social justice movements of all time. I'm sure you are aware of that!
Interestingly, this year marks a decade of this revolutionary movement–a movement that has grown from a hashtag to an international mission for racial justice. In fact, it paved the way for today's feminist movement, including the iconic Women's March, the emergence of #MeToo, and other initiatives for social and political justice. Pretty amazing, isn't it?
Having said that, Garza is also a founding member of the Black Lives Matter Global Network, a global organizing initiative to end state hatred and violence against Black people.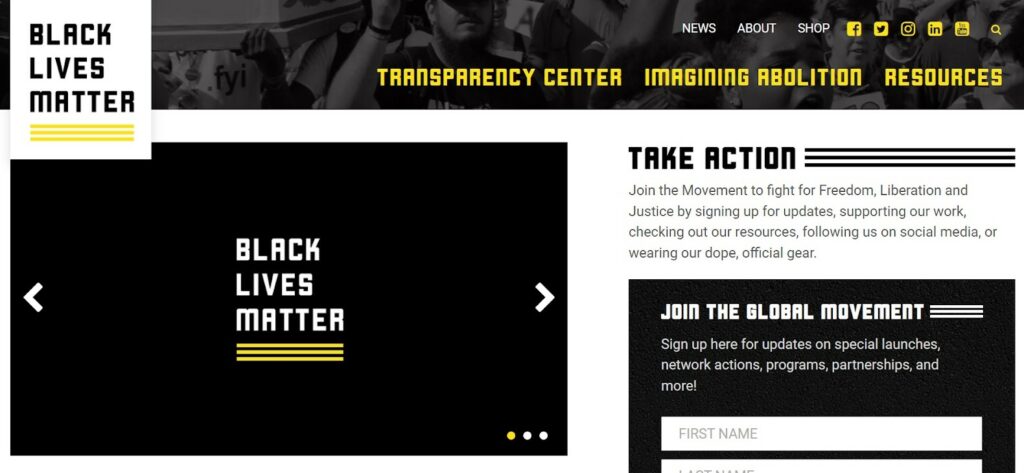 But her work hasn't stopped there! At present, she is working towards empowering and uplifting Black communities across the world.
Wholesome, right?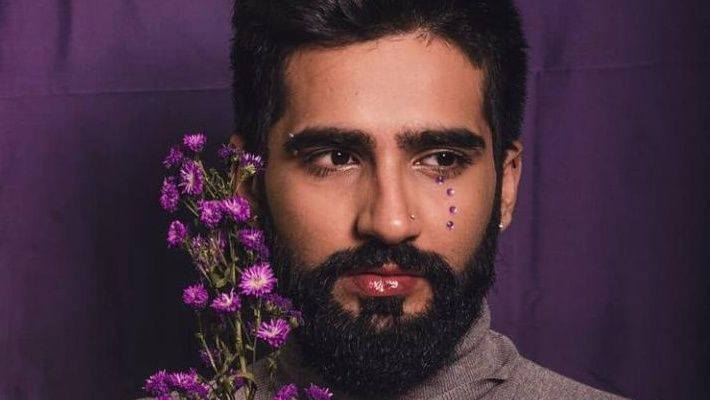 Ashish Chopra is the 27-year-old co-owner of BeUnic, an e-commerce site that supports and promotes over 21 queer-owned Indian businesses and designers.
Young achiever you see!
Also, talking about building an e-commerce site, are you looking to build something similar? Talk to our experts for free!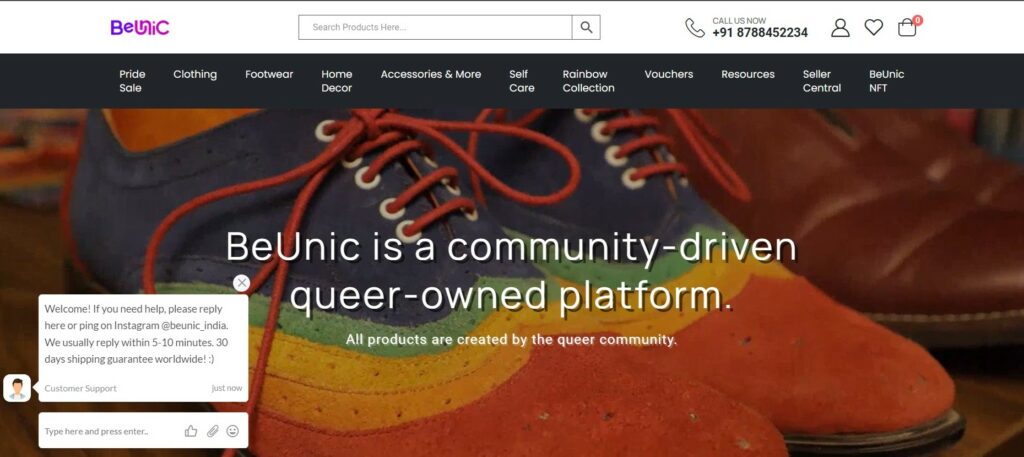 Actually, from a very early age, this superhuman aspired to be a role model for members of the LGBTQ+ community who feel isolated and alienated. With that drive, Ashish competed in Mr. Gay India 2018 and came in second place.
So yes, Ashish is a successful entrepreneur as well as a model and drag queen (Cumsin Kaseena).
In a recent interview, Ashish expressed his desire to provide LGBTQ+ kids with something he lacked growing up: a good role model.
"I wanted to be a role model for a lot of people because when I was a kid, we did not have any queer role models," he confessed.
How inspiring a persona!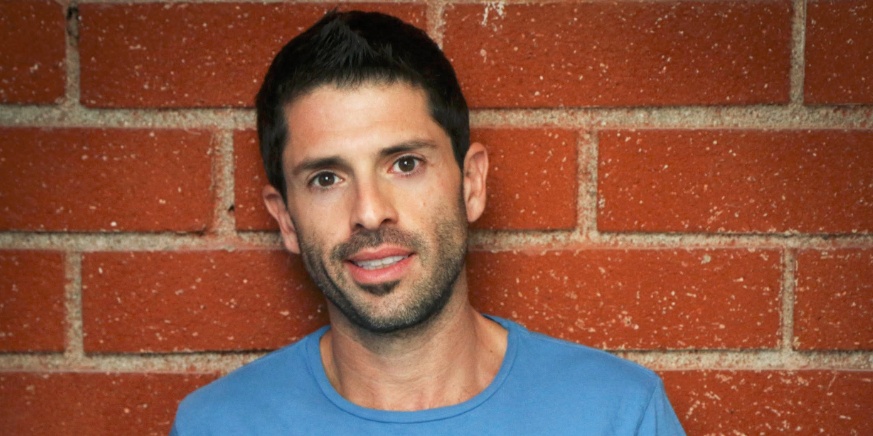 Just out of curiosity, You have heard of Grindr, right? Well, Joel Simkhai is the co-creator and erstwhile CEO of Grindr, the most popular gay dating app on the market today.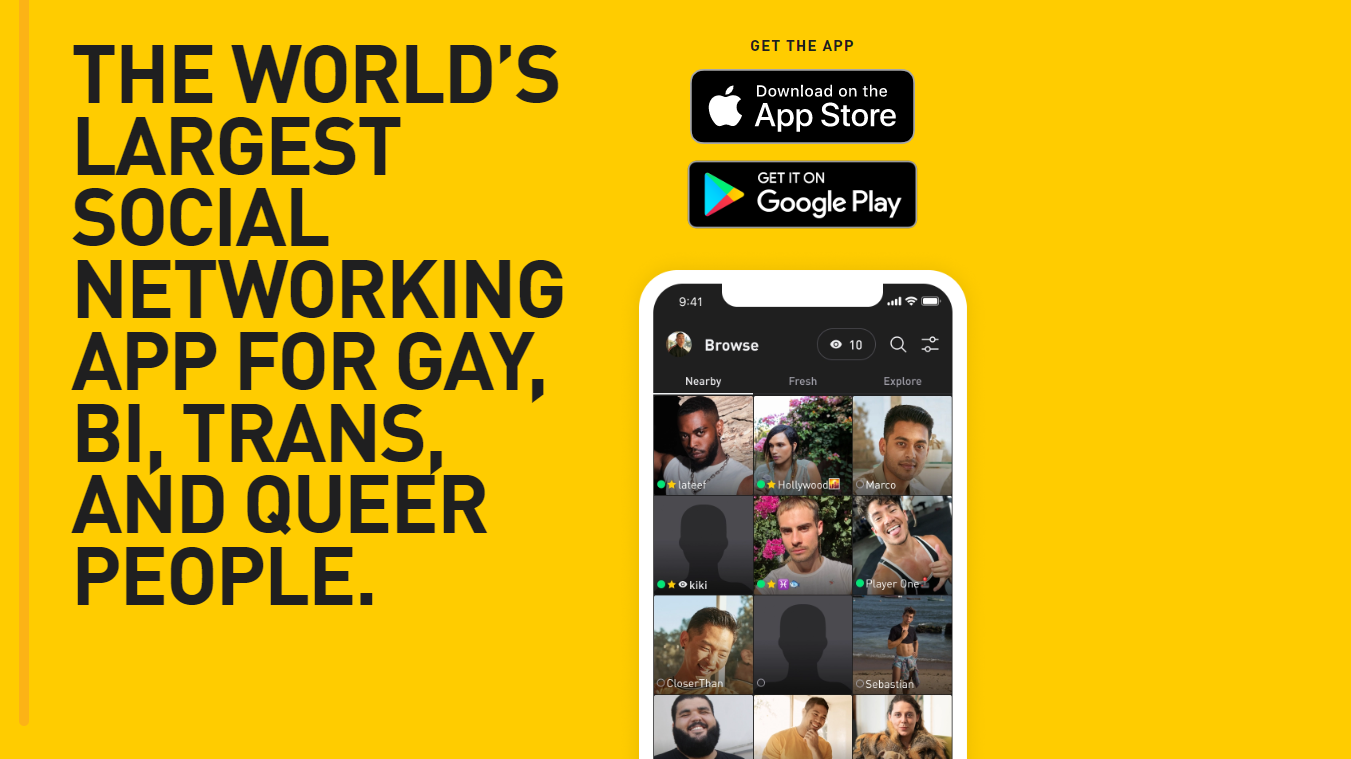 Joel founded the Grindr app in 2008, admittedly because of a "selfish desire" to meet gay men. But what it did was: totally revolutionize the LGBTQ+ community's social dynamics when it came to dating. Since then, Grindr has become the world's biggest and most widely-used LGBTQ+ dating app.
Recently, the Young Presidents' Organization has named Joel Simkhai a founder member.
Although he no longer owns Grindr, Joel is still a vocal supporter of homosexual rights and continues to champion efforts that raise money for LGBTQ+ organizations.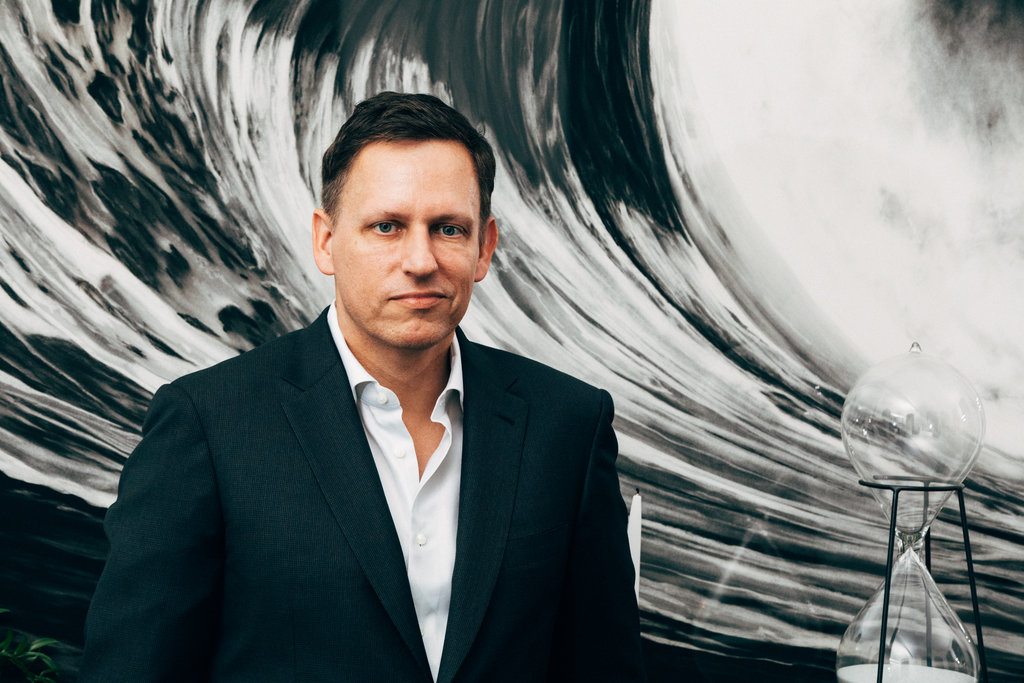 Peter Andreas Thiel, a millionaire businessman, and venture capitalist established his reputation by co-founding PayPal. I'm sure we are all familiar with PayPal— the electronic fund transfer company.
Additionally, Thiel also started Palantir Technologies and Founders Fund, the first outside investor in Facebook. Pretty groundbreaking, I must say!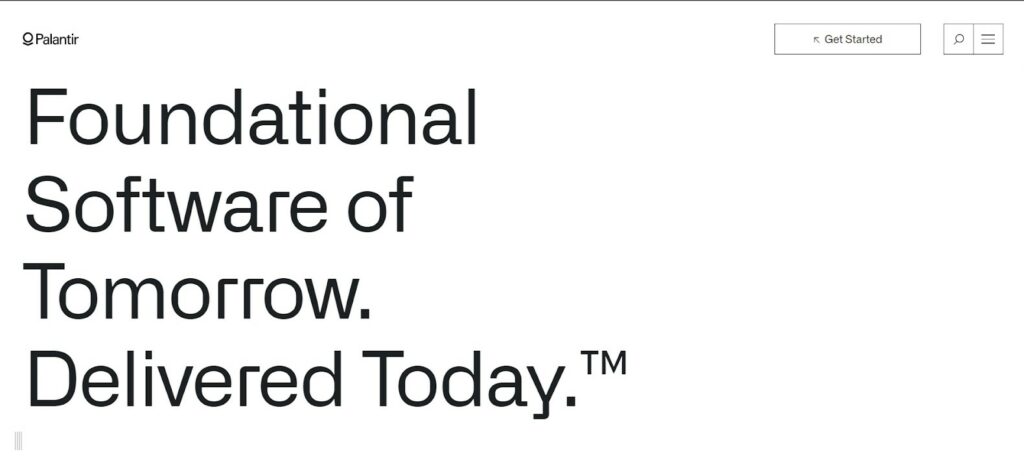 He has been credited as the first gay person to speak at a Republican National Convention—he said on stage at the 2016 convention,
"I am proud to be gay. "
Chris has supported gay rights causes such as the American Foundation for Equal Rights and GOProud.
Even today, Thiel continues to inspire more headlines for his investing projects, and he's known in the press as a complicated and somewhat inscrutable figure.
More power to him, right?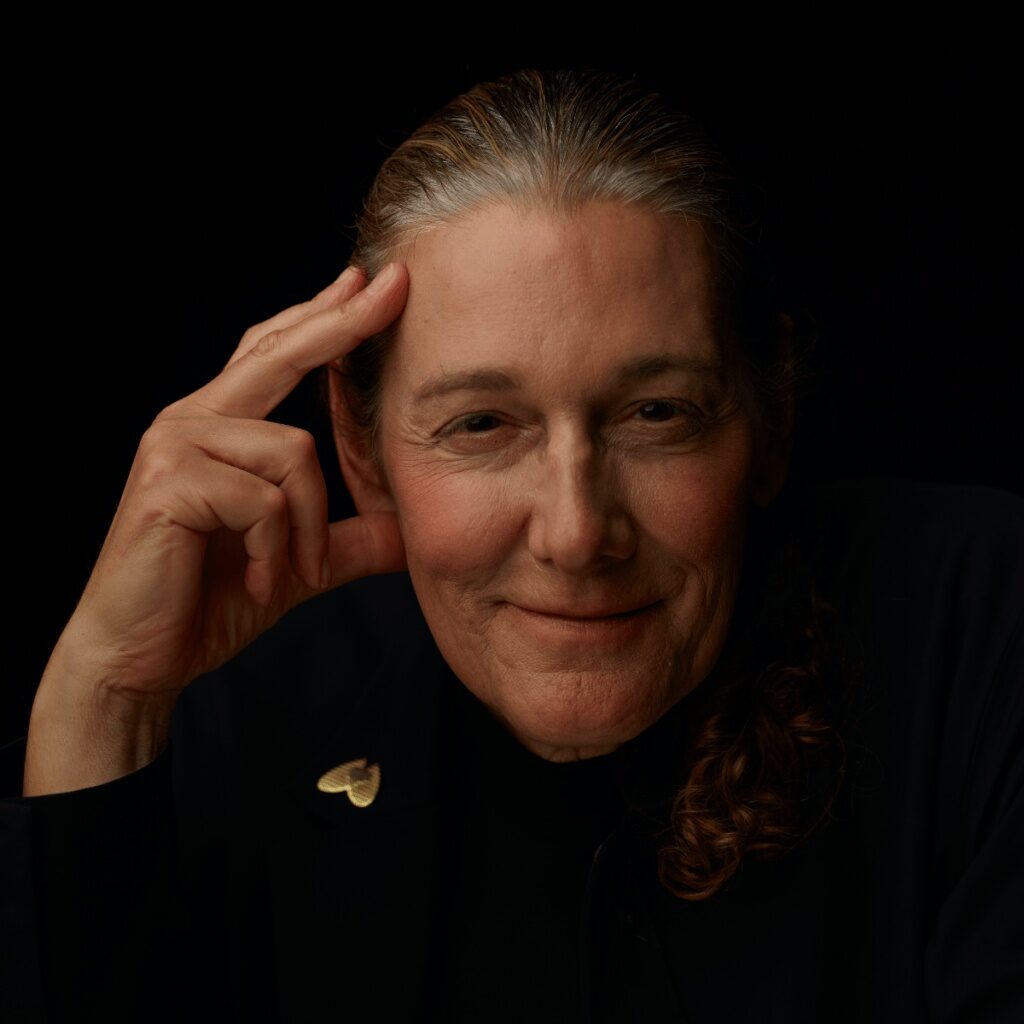 Martine Rothblatt.
Are you ready to know about her list of delegations? Well, she is a lawyer, entrepreneur, writer, and transgender-rights campaigner with a net worth of $585 million. Phew! That was a long list.
Oh wait, there's more!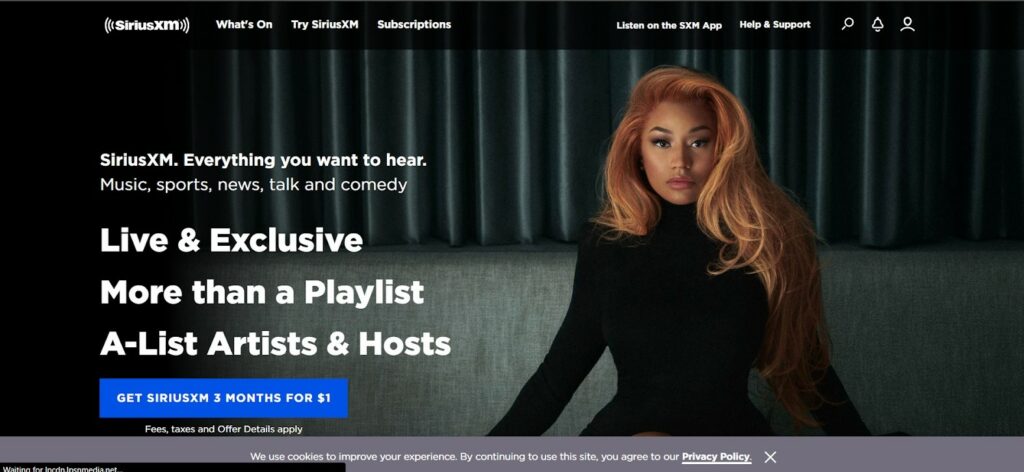 Rothblatt is the founder of three successful companies: United Therapeutics, Sirius XM Satellite Radio, and WorldSpace. Fun fact: WorldSpace was the world's first global satellite broadcasting network. Impressive, isn't it?
Rothblatt publicly came out as transgender in 1994 and has been a major proponent for trans rights ever since.
In an interview with The Advocate, Rothblatt said,
"I think trans rights is up to us, and that we should never rest until everybody can be true to their soul no matter what gender that might be."
To add to that, this 67-year-old is now the chairwoman of the United Therapeutics' board of directors. With a remuneration of $37 million in 2017, she was the highest-paid CEO in the biopharmaceutical industry.
How inspiring is that?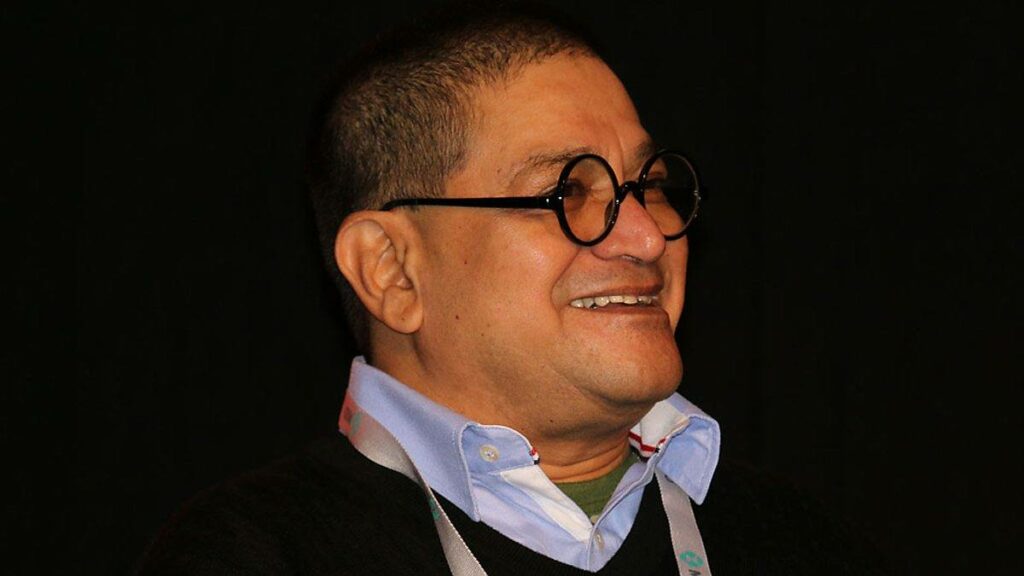 Now meet Ashok Rao Kavi – one of the most well-known LGBTQ+ rights activists in India. Kavi was one of the first persons to openly discuss gay rights and homosexuality in the country.
Kavi, who was born in 1947, had to quit engineering because of the backlash he faced due to his sexuality. All this pushed him to become a monk in the Ramakrishna Mission, where he studied theology.
Fortunately, a senior monk encouraged him to openly explore and embrace his homosexuality, and he left the monastery to attend the International School of Journalism in Berlin.
That's how the journey began!
In 1986, his 'coming-out' interview for Savvy magazine caused quite a stir in India's queer community. In fact, he is also the founding member and chair of the Humsafar Trust– a non-profit advocating the rights of India's queer community.
How inspiring is that!
And the best part is yet to come! Guess what? In 1990, he launched Bombay Dost , the first LGBT magazine in India.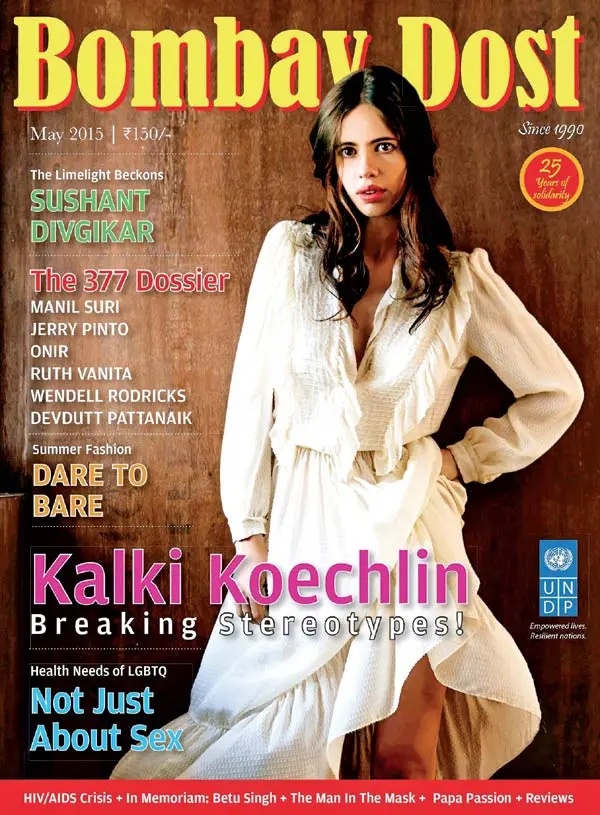 Superheroes, I say! I mean, after getting all the backlash in the world, only to bounce back and make a mark, is something we don't get to see every day.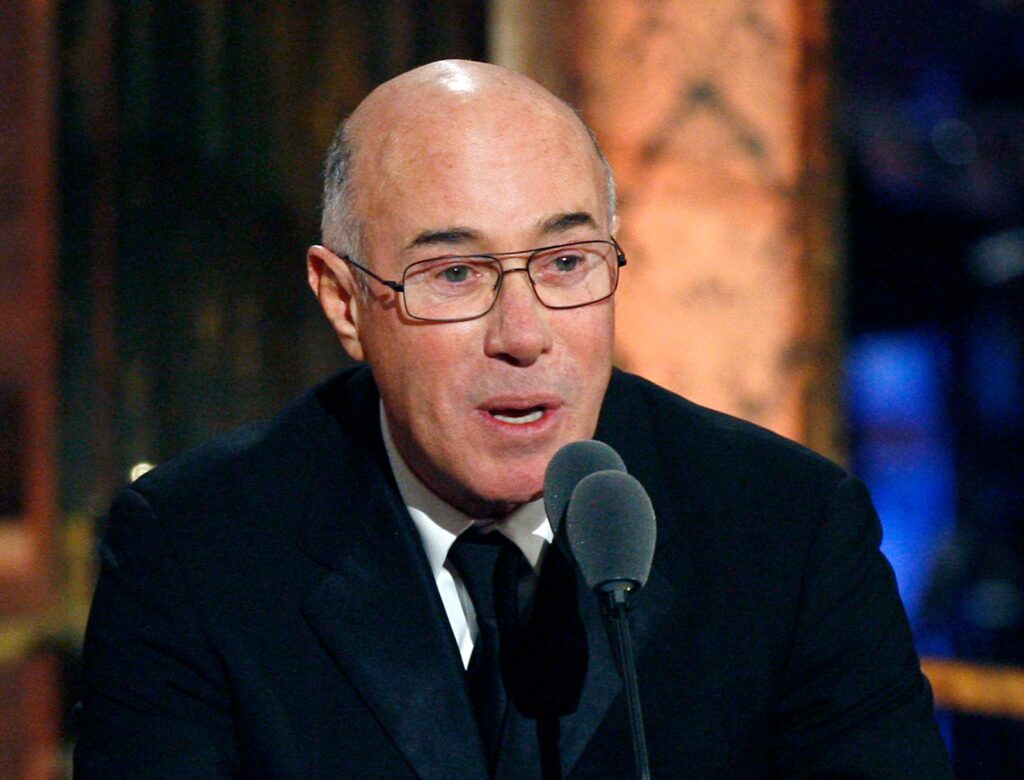 David Geffen, the founder of the movie studio Dream Works as well as the record companies Asylum Records, DGC Record, and Geffen Records, came out at a charity event, saying,
"As a gay man, I have come a long way to be here tonight."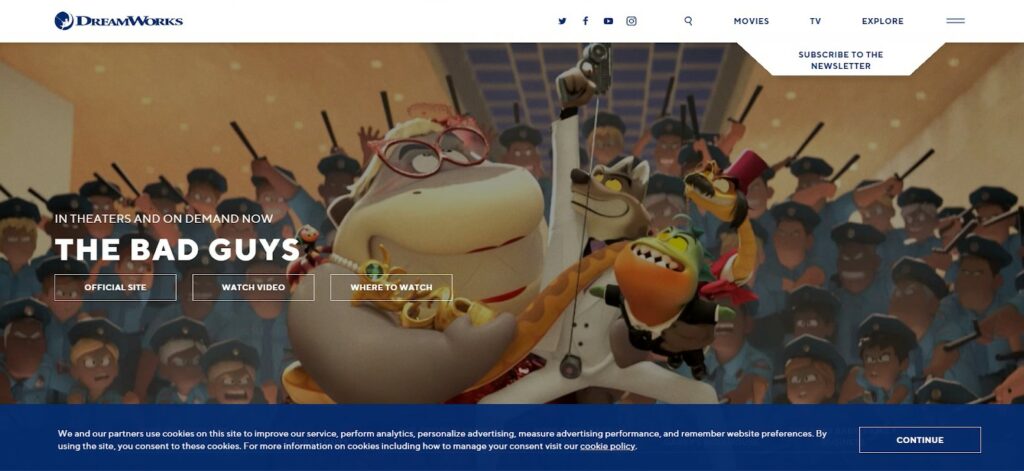 By that time, he had already established himself as one of the most powerful figures in the LGBT rights movement. Smooth, no?
Also, through his organization, the David Geffen Foundation, Geffen has worked tirelessly towards healthcare, HIV/AIDS sufferers, civil rights, Jewish community issues, and the arts. Now that's impressive, don't you agree?
As he says, "If I am going to be a role model, I want to be one that I can be proud of."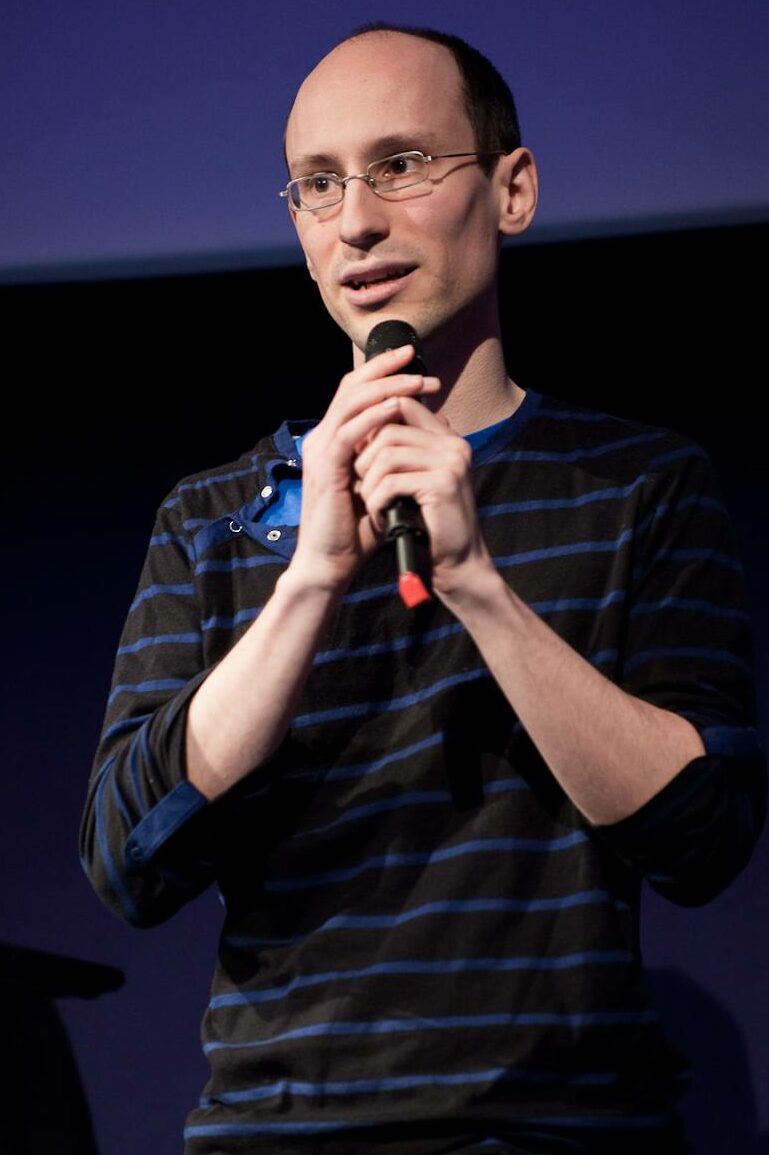 Peter Arvai is a Swedish entrepreneur who is well-known as the co-founder and CEO of Prezi, a cloud-based presentation software firm. Now here's why he is included in the list.
Arvai has been termed as the world's 11th most powerful LGBT leader. His goal has perpetually been to cultivate an open and diverse workplace. Exactly what the world needed!
Okay now check this fact.
When Forbes featured Prezi on its cover in 2015, Peter took the opportunity to come out publicly and share his experience, igniting a discussion on a subject that is not much talked about.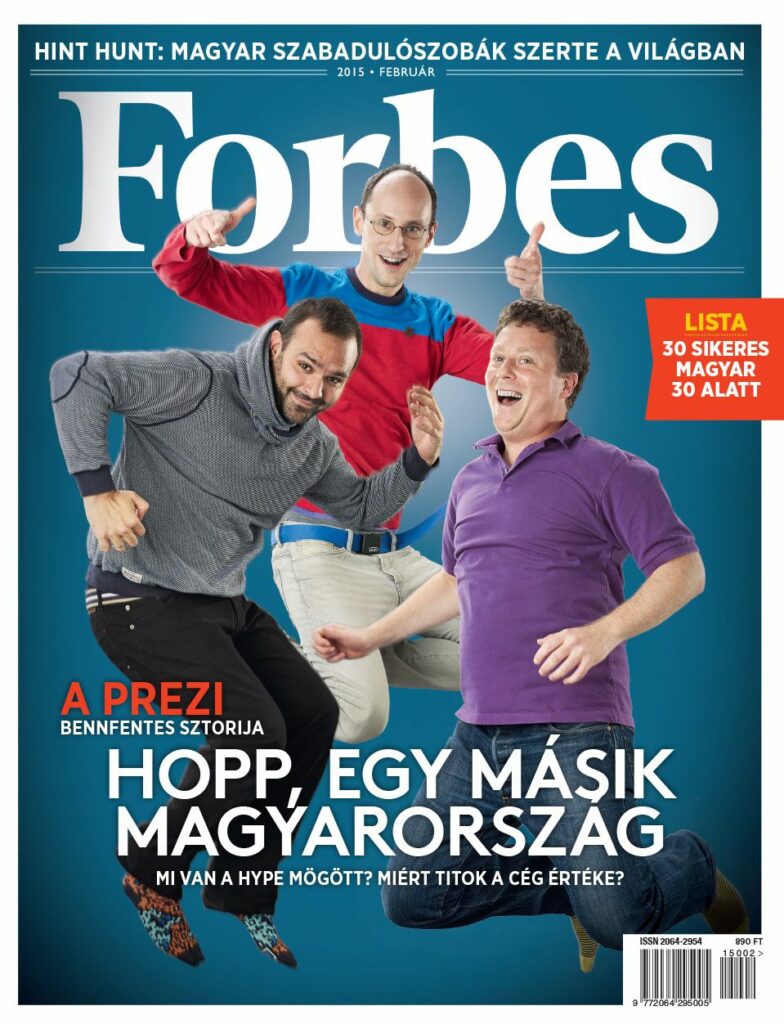 He claims that if you want to build a more inclusive work environment, you must be willing to open up yourself and be vulnerable. I mean, how correct is he!
Arvai believes that it is crucial for LGBTQ+ youngsters to have appropriate role models in entrepreneurial and STEM disciplines, and he has consistently directed his efforts in this direction. How great is that!
In his words,
"To spark honest discussions about inclusivity and openness, your personal experience of inclusion is a key resource and you need to create a safe environment so people find the courage to have uncomfortable conversations."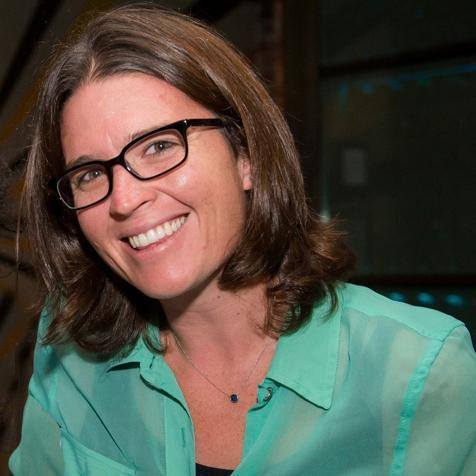 In 2012, Leanne Pittsford launched Lesbians Who Tech, the world's largest LGBTQ+ network of technologists.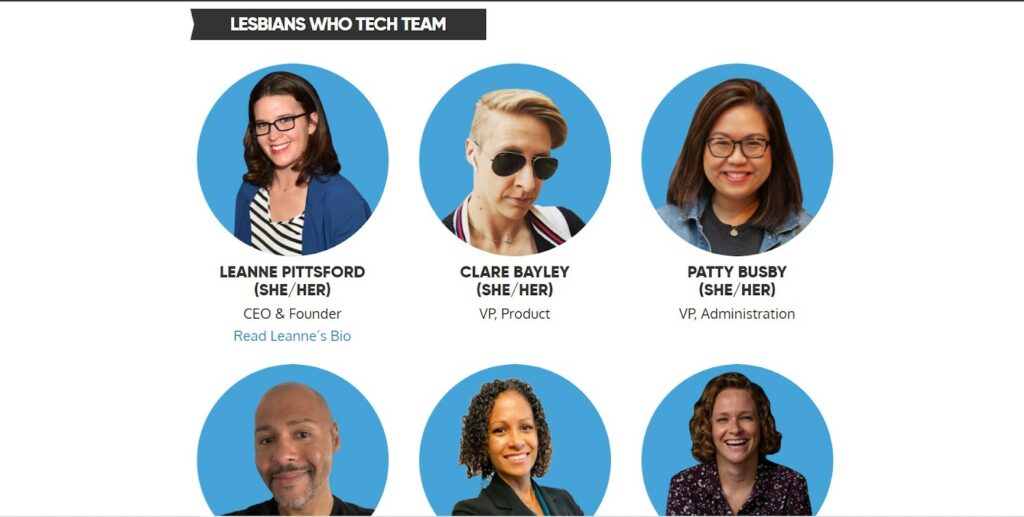 Lesbians Who Tech is a technological organization that provides programming and professional possibilities to LGBTQ+ women and non-binary people.
The number of members in the organization has now surpassed 470,000. In 2015 and 2016, Leanne also led the White House LGBTQ Tech and Innovation Summits.
Seriously, it is rightly said – All heroes don't wear capes.
Wrapping Up
Often, the best solutions to corporate problems can be found through the inventiveness and creativity of a diverse range of thinkers and problem solvers, don't you agree? These LGBTQ+ entrepreneurs and execs have opened the doors to a more inclusive and diverse workforce for the future.
But, this list is far from being comprehensive. The inspiring names mentioned here are just a handful of the many bold and smart brains eager to speak up, rethink, and reimagine the future roles and possibilities of our expanding digital world.
On this note, if you would like to expand and scale your business but just can't figure out how to go about it, feel free to sign up for a consultation with our team of professionals at TheCodeWork! See you soon!