Reading Time:
8
minutes
Psst, listen? Are you up most nights, questioning yourself about your startup business ideas? Wondering: if the market will accept it? Will the customers like it? What will your customers love the most about your product? What if they hate it? Soooo many questions! We know–we've been there too. But guess what! You can now get all your doubts cleared with one simple thing–a Minimum Viable Product (MVP)! How MVP can help you save both time and money, you ask?
Well, that's what we'll find out in this article!
But let me give you a one-line overview first: a minimum viable product (MVP) is the most fundamental working model of your idea. It's like getting a cake, sans the icing.
I'm sure that's already giving you a hint of how beneficial an MVP can be for your business! An MVP will help you find out whether your startup idea will float in the market. And for just a fraction of the cost needed to launch a full product. How cool is that!
If you can relate to the entire situation I just narrated, then I've got the perfect solution for you! And that is……drumroll, please….
TheCodeWork's MVP Development Program! Where we bring product ideas to life– one viable step at a time.
Intrigued? Click here to know all about it!
And now, let me tell you how exactly an MVP will help you to save the two most valuable resources in business–time and money. So let's get on board, shall we?
MVP – What is that? How MVP Can Help You?
As the name goes, a minimum viable product is essentially the most basic–yet functional– version of your product. It is the bare minimum you need to validate your business idea.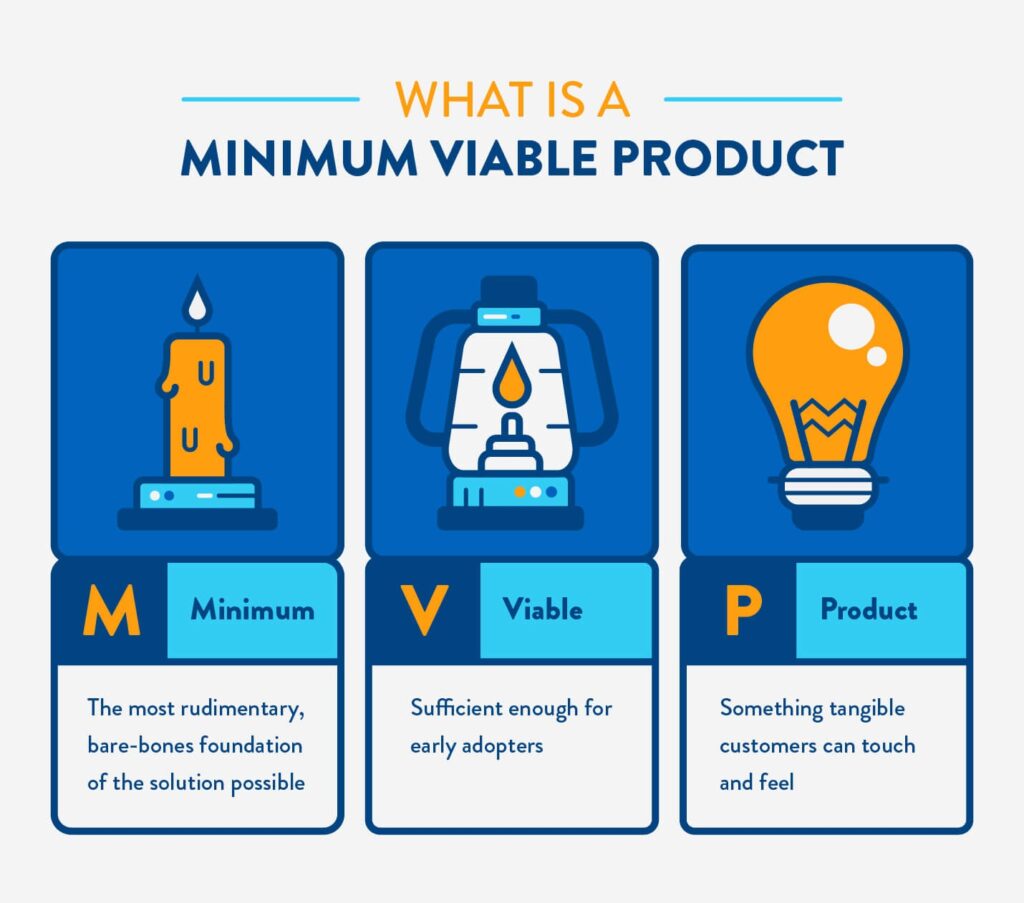 Think of it as a soft launch–you release your product to a limited audience and collect valuable insight and feedback from them.
Then you work on the problem areas, improve the core features, and finally launch your product into the wider market.
Baby steps, you see?
A well-designed MVP is like a window into your customers' minds. It will help you to
get a sense of how/when your customers are using your product/service
understand whether your target market is ready and willing to adopt your product or not
And, if you ask me, the answers to these questions will make all the difference to your startup venture. Don't you agree?
By the way, here's a point to remember!
An MVP is different from a prototype or a PoC (proof of concept).
A proof of concept (PoC) and a prototype are both in the pre-product stage. An MVP, on the other hand, means you've already entered the product development stage. Now you have an actual product in hand instead of just an idea.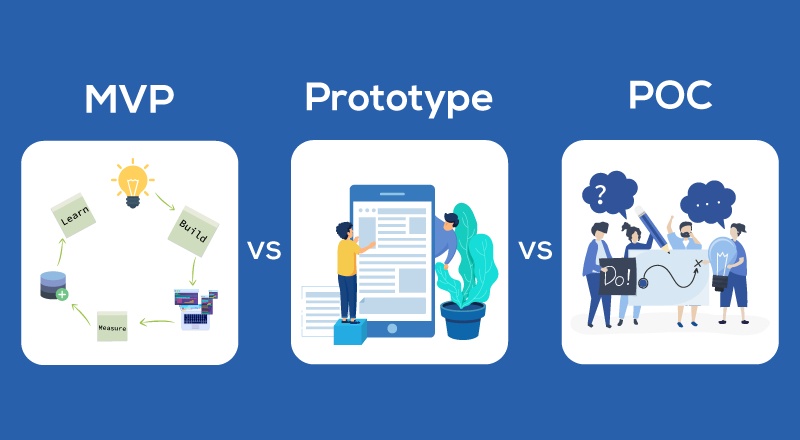 That's right! Progress!
Want to turn your idea into an actual working product? An MVP is the way to go! Build an MVP and get your business on the road ASAP with TheCodeWork's MVP Development Program!
Click here for a free consultation with our experts now!
Want to save time and money? MVP is the answer!
"Success is not delivering a feature; success is learning how to solve the customer's problem."

― Eric Ries, The Lean Startup: How Today's Entrepreneurs Use Continuous Innovation to Create Radically Successful Businesses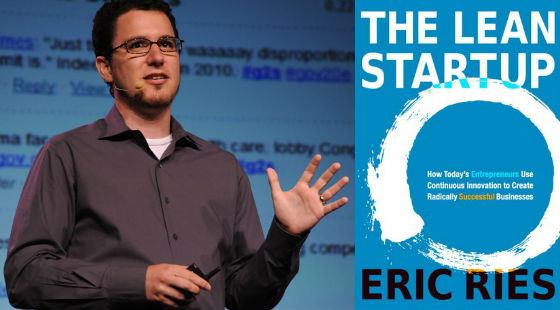 Popular American entrepreneur, author, and founder of Long-Term Stock Exchange Eric Ries' 2011 book The Lean Startup introduced various new concepts to the startup world. And of course, MVP was one of them. And the startup landscape hasn't been the same since.
But in reality, MVPs have been around for much longer than that! In fact, some of the most successful startups (I'm talking AirBnB, Uber, Facebook, etc.) started out as mere MVPs. Hard to believe, I know, but true nevertheless!
And if their success is anything to go by, you too should consider building an MVP before diving headfirst into full product development.
Here's a detailed list of reasons why:
➡ An MVP is a market-tested product
Tell me something, wouldn't it be amazing if you could just look into the minds of your customers and know what they feel about your product idea? All without spending an eye-watering amount of time, money, or effort?
Well, an MVP is the solution you've been looking for!
A minimum viable product is basically like the first airplane ever flown–just a skeleton of wood and fabric, but still flyable. You float it out into the market for early adopters and reviewers. In return, you get
some precious feedback about whether your product is fulfilling customer demands
valuable market data regarding your product (think: buying habits of users, key performance indicators, etc.)
Once you've got the hang of your market and target audience, you can then choose to proceed (or not) with a full-fledged product.
I mean, it's always good to have options, right?
Hey, here's a tiny real-life example for better understanding:
Global e-commerce giant Groupon did exactly this!
They started out by offering digital promotional deals to certain subscribers through PDF files. On a simple website.
Their idea was a major hit; they quickly grew their subscriber base. In short, Groupon was validated by customers and its founders (Andrew Mason, Eric Lefkofsky, and Brad Keywell) were assured of their products' market potential. Consequently, Groupon's founders could confidently expand the existing core elements into print-ready vouchers from leading brands of the time.
Quite the success story, wouldn't you say?
So here's a question for you – do you have an idea you want to take out for a test drive? TheCodeWork's MVP Development Program is the perfect fit for you!
Get your product out into the market as soon as possible!
Talk with our expert team now!
➡ Identify and gain early adopters
If you want your business to succeed (as of course, you do), the first step is to define your target market. For this, you have to identify potential users and gain early adopters who may be interested in buying your product.
And worry not, because the MVP will help you do this in a jiffy!
Don't believe me? Just take a look at Facebook!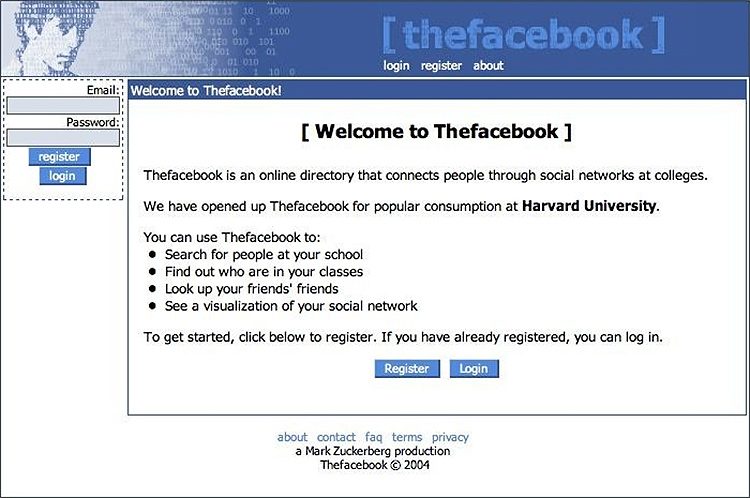 Facebook began as a simple website for college students to communicate with one another. Its MVP merely allowed students to connect via online message boards, which cost the company very little, to begin with.
After enhancing some existing features, Facebook took off right away among the college populace. As a result, Facebook validated its concept to its early adopters, growing a loyal base of users soon. As Facebook's popularity grew, so did its features (after iterations via MVP)! Soon, it had its own app and was making inroads into the mainstream market.
And I'm sure you know the rest of the story from here on!
So hurry up and explore MVP for your product ideas too – Come on!
➡ Save money….why not?
As an ambitious entrepreneur, I'm sure you want to see your product scale to enormous heights! However, launching (or scaling) a full-featured product prematurely is generally a bad idea. I mean I have been explaining this all along, right?
You will most likely have to pivot at some point in the middle of the product development process. So it makes sense to start by developing an MVP with just the core features.
After you've released the MVP and gathered user feedback, that's the right time to incorporate additional features into your original product. You're with me on this, aren't you?
For example, take a leaf out of Amazon's book: build on foundations that are already there.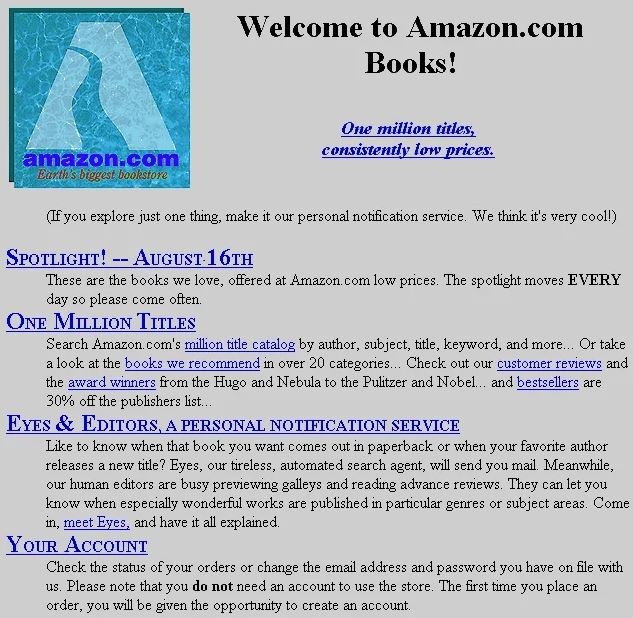 As we all know, Amazon started out by selling just books. Delivering just one product to customers' doorsteps quickly and conveniently propelled Amazon to the heights of fame almost overnight.
Now equipped with a loyal customer base and a sturdy supply chain, Amazon could expand to selling other items as well.
Want a springboard from which to launch your final product? An MVP is the way to go!
➡ Get Potential Investors
Nowadays, more and more investors prefer to invest in a working product. Say, one that has already gained some traction in the market. In this scenario, only an MVP can only help you get through. How you ask?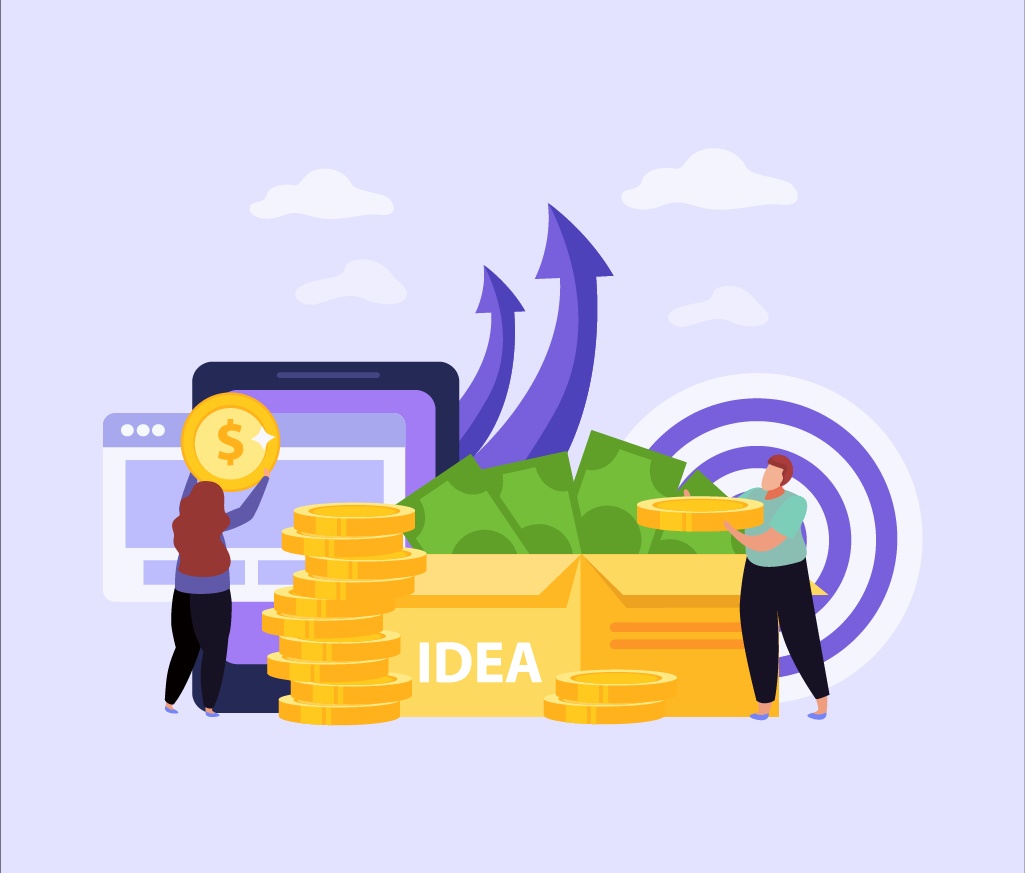 Well…
With a functional MVP, you're showing potential investors that:
You've done your share of market research and have the data to show for it
Your idea has achieved optimum product-market fit
Trust me, these factors will make a world of difference when it comes to fundraising and pitching to potential investors. Basically, providing credibility for the same. Put yourself in the investors' shoes and answer – wouldn't you prefer the same?
Have a brilliant idea and want to raise funds to realize it? Well, you've come to the right place! Check out TheCodeWork's Startup Ecosystem–where you'll get exclusive access to investment opportunities, fundraising guides, and much more!
Click here to know more!
➡ Work on projects that are more likely to succeed
Zappos' founder Nick Swinmurn had one plan: to sell shoes online.
However, he found an innovative way to go about this. Instead of buying inventory to assess his idea, he posted pictures of footwear he planned to sell to a simple website. He only bought the shoes when customers placed an order. As you can guess, this allowed him to save tons of money (not to mention time and effort) while testing out his idea.
In short, Swinmurn invested strategically in his business and expanded the functionality of Zappos.com. But only after he was assured of the site's acceptance and the growing demand for shoes online.
Now that's called playing smart, don't you think?
Want to steer your startup towards success with minimal time and effort? Get all the support you need– be it tech assistance, marketing/branding, funding, or legal guidance–with TheCodeWork's Startup Ecosystem.
Click here to book a free consultation now!
What's the right time to opt for an MVP?
Ideally, you should plan your MVP as early as possible in the product development process. However, here are three situations when you should definitely get cracking on your MVP development strategy:
When you want to test various concepts you have before selecting the best one for the final launch
As part of a marketing campaign, when you want to engage your target audience early and test your offered services
When you want to stir the interest of potential investors and raise capital for your business venture.
In short, an MVP can come in handy at just about any stage of your startup journey. Pretty convenient, isn't it?
If your product is in any of the above stages right now, then it's surely time to check out TheCodeWork's MVP Development Program!
Click here to know more!
Bottom Line
Nowadays businesses are experiencing increased competition, consumer demand, and technological innovation. Each aspect of this is good and is welcome – I agree.
In these circumstances, it's crucial that you present market-ready products/services in the most efficient and cost-effective manner. Don't you think?
Luckily for you, you can easily achieve all this by building an MVP!
Incorporating the MVP strategy will enable your business to enter the market with a sample or test product. In the process, it'll help you save some precious time, money, and resources that you'd otherwise spend on full development.
From Instagram to Amazon to Uber, these platforms have transformed seemingly small and simple ideas into leading global corporations. Who's to say…maybe you'll be next!
And in the meantime, get your business venture rolling with full assistance from India's first-ever ZERO EQUITY startup ecosystem! Get solutions to all your startup-related roadblocks–be it technical, financial, or legal–with TheCodeWork's Startup Ecosystem!
Have a fantastic business idea? Get on a call with our team now! We'd love to discuss it with you!