Reading Time:
9
minutes
Hello, netizens! Hope our Laravel blog series has been great to read till now. So, now is the time to hire the best Laravel developers on this platform out there.
Moving further you need to understand the potential of this framework for your website or app development. Why only Laravel? Why not something else! We will delve into this in our blog.
So we will be busting the myth that you need to have the technical expertise to choose the right developer for your project. Of course not! You just need to keep certain points in mind to make your hiring process a cakewalk.
So let's not beat around the bush and know some best features of this technology that are creating the hype!
Best Laravel features that makes it a favorite
It works on modularity. This feature enables you to incorporate modules from other resources and modify them accordingly. Great isn't it?
It has a fast blade template engine incorporated. This significantly increases the website performance. Certainly the pace is increased when you are not only restricted to using PHP code. So be it complex or easy, it lets you create structures with great ease. Awesome, I know!
Laravel is actually a web artisan tool for web development. So this built-in tool lets you automate a huge number of tasks which are repetitive in nature. For example database tasks, coding tasks , etc. Moving further to the best part it even lets you create your own commands.
When it comes to security, it is no match to its peers. By using the hashed mechanism it takes security to the next level. This also protects websites from SQL injection attacks.
Hope these reasons are enough for you to hire them specifically. Let's plunge into what actually hiring looks like!
Also read: Why use Laravel for large-scale applications?
Laravel and its web development services
Laravel web development is a pool of "n" numbers of services. But there are some specific and mandatory services required to scale through the process. Let me tell you how!
With proper utilization of these services, you can develop scalable and efficient platforms. So just lookout. Here you go with the list.
Laravel E-commerce services
Nothing beats it when it comes to e-commerce platform development. The smooth navigation across pages on such platforms is a must. It truly does wonders in this.
If you don't agree with me, you can visit the e-commerce platform bagisto.com.
The smooth transitions are such a treat!! You are likely to get increased conversions when your website is 100% glitch-free. Adding to it, user engagement is also elevated.
In a word, this maximizes your sales profit. I am sure this will grab your attention!
Website development services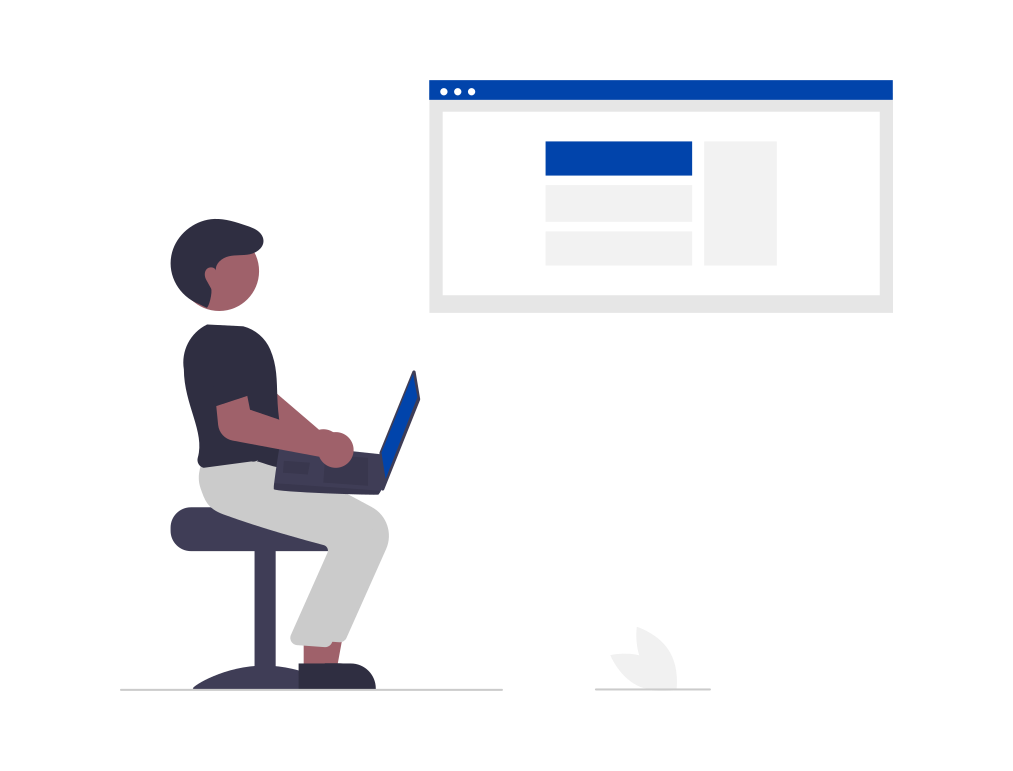 In the world of digital presence, websites are a holy grail. As a result, having a scalable website that provides an immersive user experience is important, don't you agree? So here we have this great option, which offers a great range of tools to work with.
This PHP framework helps in developing websites that are smooth and easy to navigate. As mentioned earlier, it has a great security mechanism. Security is a prerequisite for any website. Don't you think?
And trust me, you will be sitting in a pool of open networks without it. SQL and hashed mechanisms together make a robust platform.
We can help you out in this process of getting the best Laravel web developers on board to build a beautiful website that enhances your digital presence and makes a mark.
Customized Data Integration
Any online platform has loads of data that is difficult to manage. So data integration becomes an integral part of it. I hope you agree! Providing customized data integration solutions is even more tedious.
Laravel does a great job here!
It not only integrates third-party tools easily but also gives a customized view to it that gels with your brand's identity. As a result, this engages your niched audience more. Great isn't it?
Trust me, no other technology provides such levels of data integration experience today. Flexibility is top-notch with robust data integration in this. On top of it, customized data solutions give you a very personalized feel.
So engaging you to see?
Laravel data migration services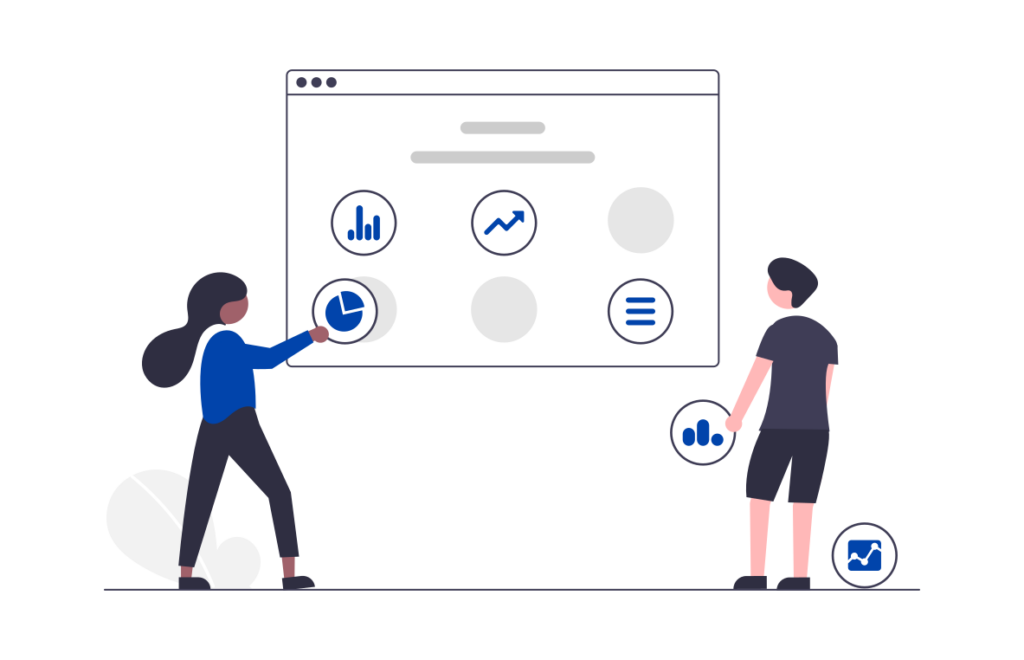 In this fast-changing world, data becomes obsolete very soon. You will agree with me on this. So smooth data migration is a must for any platform. You need to regularly transform your business application to be in the cut-throat competition.
Migrating data from one platform to another is very lucid. The solutions are not only cost-effective but also robust. It lets you migrate your apps to multiple platforms easily.
And the best part is data upgradation and maintenance are also scalable.
What else would you expect!
Laravel CMS Services
Content management systems are a great pick to manage loads of content that regularly gets updated. It does a great job here by managing this huge repository with great ease.
You will agree with me more if you pay a visit to this beautiful website OctoberCMS.
Oh yes, this platform is built on a PHP framework.
For regularly managing the online content CMS needs to be highly scalable. It provides rich content management solutions to effectively add, update and remove online content.
A dedicated Laravel web developer can take this huge load off your shoulders with the best use of this technology. So get in touch with us at TheCodeWork, to hire one!
Now you know what services the developer can offer. Right? You can easily choose the kind of web developer that will suit your project.
But before that, you need to ascertain some parameters so that you can have more clarity.
Diving into the hiring process
So you know hiring experts in this industry or any industry is never a cakewalk. Setting proper criteria is such a task, you know. But you don't need to panic anyway. You don't need to hire just anyone for the sake. Finding the right talent might be difficult but it's never impossible.
Look out for those special and efficient skills in the prospect. When the technology is such a buzz then mining the right talent is an even more worrisome task. But we got your back!
Let's dive into the actual process!
Hiring Laravel Developers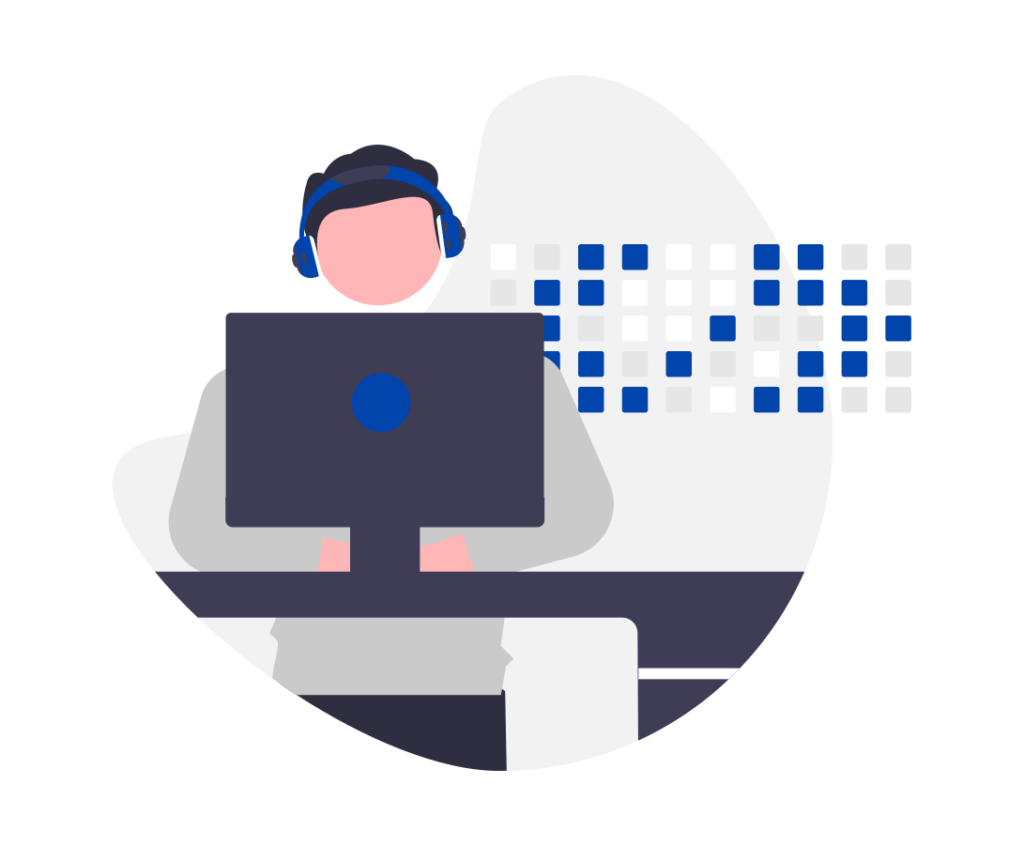 Hiring an l expert can be a gruesome task. So to make it a little easy there are certain parameters that you need to ponder upon.
This will certainly help you in the process.
Also read: Top 10 websites built with Laravel framework
Know your requirements first
First things first, you have to have a clear understanding of your requirements. You should know where you want to start from and where you want to reach. This is a must!
Chalk out an outline of the project. So that when you approach your ideal Laravel developer you don't have to look back.
Customization, maintenance, integration, plugin installation and etc are must-haves of web development that you should have on your list.
Do they understand your needs
Now when you know your needs, you will have better clarity of what to look for. The developer should also be able to understand his or her clients' needs. This is very important.
Proper interpretation of clients' requirements will help them to glide through the process. More importantly, it will let them deliver the right product.
Besides knowing what the client wants, the ability to transform that concept technically is also very important.
For that, they should come up with a clear strategy to start from scratch and reach final deliverables.
Determine the cost-effectiveness
Someone greatly said cost matters a lot. But don't make it the sole parameter else you will end up hiring the wrong person for your venture.
Look out for the pricing and the deliverables they are offering. It is not a universal truth that quality is expensive.
If their testimonials and references justify their price, don't let them go!
Do extensive market research to save yourself from draining your resources unnecessarily. Compare and choose the best!!
How technically apt are they
Now, this is a very important aspect to consider. Gauge the technical skills of the Laravel developer you want to hire. This will save you from the ongoing hassle.
They should possess a good level of technical skills.
Of course, it is not possible for you, especially when you are from a non-technical part to measure that.
Look out for their previous projects. Accordingly, make a decision to involve the developer.
What do you say!
So, the project is done. But what after that.What if you need to fix something? What if you want to improvise upon anything?
Here comes the role of after-delivery support. Make sure that this feature is in their deliverables.
Most importantly this will save you from blowing your mind off. Isn't it?
Ascertain that they will provide you with the best refreshes(time to time) and support after the product is delivered.
I suppose this is important!
So, after clarifying these points your next task should be to look out for the skills or qualities in the Laravel developer that will suffice your project(a very essential task!)
Let's hop on!
Essential skills needed in the Laravel Developer
Moving further to the daunting task of choosing the right one, you should know what are prerequisites needed in the Laravel developer. Primary skills needed to sail through the process of web or app development are listed as under:
I mean, obviously, right? The Laravel developer you want to hire should have excellent coding skills. They are the foremost requirement. Otherwise, the project will become a hard pill to swallow.
The listed coding languages of technology are a must for any website or app development.
CSS
HTML5
Javascript
AJAX
SMARTY
PEAR
Most importantly they should be skilled at PHP4, PHP5, PHP7. As this is a mainly PHP framework so they cannot be skipped.
The Laravel developer should be experienced in MYSQL4/5, Angular, and Jquery as they will assist them in the database part.
Also read: How to hire the best PHP developers for your web development.
Experience at database management
These websites have huge databases. They store a multitude of data like customer information, their preferences, etc.
As this is an essential skill, they should be able to manage data from the company and customers both. From collecting data to organizing them they should be able to manage them effectively.
As a result, customers can conveniently access the data required.
That implies that they should have hands-on experience with DBMS like Oracle 12c, MYSQL, Jquery, etc.
Clear understanding of MVC Framework
Since Laravel is totally based on the MVC model, having expert knowledge of it is a must. Although, the Model View Controller framework makes it easier to work with.
But other integrated applications should also be based on it.
Knowledge of object-oriented programming comes in handy here. Languages like JAVA are easily accommodated in this place.
Effective Project Management skills
Project management skills are very important in this case. Isn't it? Chosen developers should have enough commitment and dedication to manage the project effectively.
There are many project management tools available in the market like Trello etc.
So if they have experience working with them that will be the cherry on the cake. Isn't it?
Being prolific in the following tools also saves a lot of time and energy:
PHPDebugbar
NUsphere
Netbeans
Eclipse
phpdesigner
So, these are good enough reasons and skills required to hire the best Laravel developers out there.
Overview
Till now, you have had good reasons and validations to choose Laravel developers over any other technology. The scalability they offer is best in class. Hope you agree!
There are certain other things that are not technical but definitely have a major impact. One of them being communication. Loose wires lead you nowhere. Stay in regular touch with them.
Another one is experience, skills, and experience necessarily go hand in hand. So pay equal weightage to them.
Let's walk through our core developers also!
We at TheCodeWork, provide dedicated Laravel developers which provide:
Competitive pricing
Vast product experience
Great expertise
Best in class services.
Reach out to us at TheCodeWork, in case you have any queries regarding hiring experts in the industry.
Till then, Happy Coding!!!