Reading Time:
11
minutes
Look. There's no denying the fact that the world economy is in a slump right now. All economic forecasts indicate that we are about to enter a period of recession sooner rather than later. I mean, the early signs are all there, wouldn't you agree?
Markets are experiencing record lows not seen in the last three decades. Mass layoffs have already started, with more likely to follow. Many businesses have already shut up shop. Capital has become a rare commodity. You see the viral news all over the internet, don't you?
Now, you're probably thinking, "Maybe it's time to shelve my startup idea for good." But before you do that, let me tell you: not all startups are vulnerable to an economic downturn. There are some recession-proof startup ideas that can actually help you turn a profit during these uncertain times. So in today's article, let's check out the kind of startup ideas that can gain from a recession. Sounds path-breaking, right? I know!
Wait! Did I hear you say startup idea? Why not talk to us about it? Get expert assistance in all things startup-related–be it tech support, marketing/branding, funding, or legal aid–with TheCodeWork's Startup Ecosystem!
Click here to get the ball rolling on your startup idea!
And now, without further ado, let's jump straight into the fray! I know you're excited about this! So am I!
Startups that took off during a recession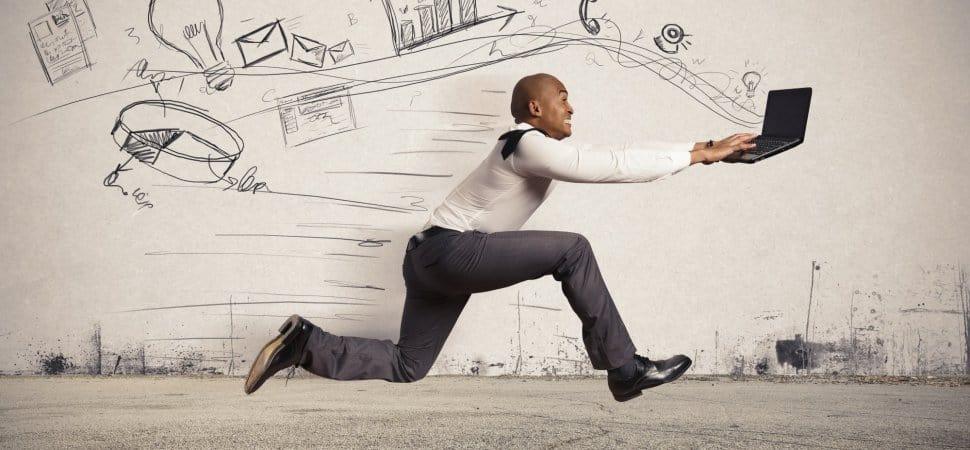 Okay, I am so excited to walk you through this section right now.
A recession doesn't necessarily mean you have to put all your startup dreams on hold. Let me provide you with a backdrop for my weird optimism about a recession! Here is a list of big tech companies that took off during a recession.
If these popular brands are anything to go by, you can make your startup a success even during a recession. By taking informed decisions and operating on AGILE principles, you too can make your startup gain from a recession.
And now, let us discuss some startup ideas that are especially resilient during an economic crisis.
I know you've been waiting for this part – me too!
Startup ideas that can benefit from a recession
In the event of a recession, some startups have a better chance of surviving than others. Oh wait, that's the case always.
Think essential services such as groceries, healthcare, elderly care, and maintenance services like electrical and plumbing, to name a few.
However, that's not all the options you have! In our tech-driven world, computer systems, IT support, cybersecurity, video gaming services, and streaming services are also likely to be unfazed by a recession.
So now, let me walk you through some startup ideas that can gain from a recession!
➡ Financial Reporting Services
Accountancy services are never really out of demand. Recession or not, one must do their taxes, right? And this means that accountancy and financial planning services will always remain in demand.
This is particularly true nowadays, with new tax laws and policies becoming more complex with each passing year.
In fact, the Indian accountancy market generated $14.8 billion in revenue in 2021. This depicted a compound annual growth rate (CAGR) of 8.1% between the years 2016 and 2021, and the numbers will only increase from here.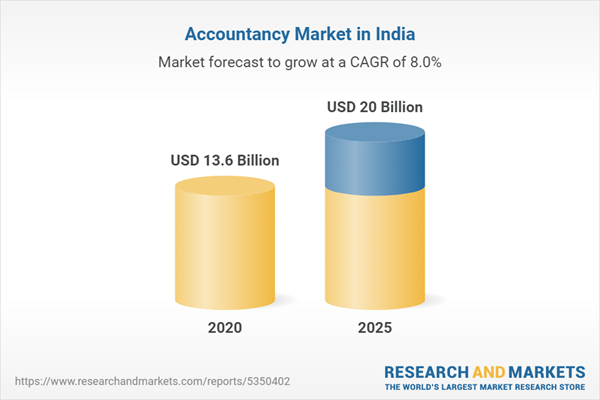 If you're looking to establish a startup in this domain, here are some of your available options:
Financial planning services: providing informed investment or financial advice to individuals or businesses.
Accounting Services: Generally, most business owners recruit professional accounting services to guarantee that their finances are all in order.
Tax Preparation: Tax preparation is a time-consuming and complicated process. That is why most people prefer to outsource it to experienced professionals.
Bookkeeping: Few business owners have the necessary expertise or the time to accurately record their financial data. So, hiring a qualified bookkeeper will remain a popular choice.
➡ Food, Beverage, and Liquor
Did you know that Cadbury made record sales during the 2008 recession? Similarly, chocolate and candy sales rose by 11% in 2021 compared to 2020, as per the annual "State of Treating" report.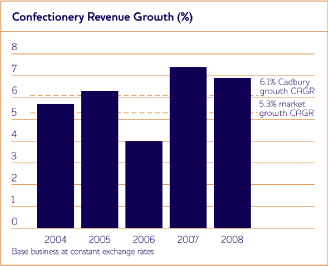 This is why these industries are often considered recession-proof. For example, the Indian candy market was worth USD 1643.64 Million in FY2020. It is expected to reach USD 3661.68 Million by FY2026. Can you imagine?
Okay, so coming back to the core, here are some available options when it comes to the food and beverage industry:
Candy Sales: The relatively low cost of candies makes them an affordable indulgence during a financial crunch. Perhaps this is why candy sales generally see an uptick during economic crises. Mars Bars, one of the most well-known treats in the candy business, was introduced during the 1930s Great Depression.
Grocery and Food Delivery: The COVID-19 lockdown increased India's online grocery market sales by a whopping 80% to $2.66 billion in 2020. With improved internet connectivity and buyer demand for convenience & value, this sector is likely to expand further in the coming years. And recession may not be that fatal for this venture. That makes sense, right?
➡ Repair Services
Oh yes! Don't tell me you didn't think about this one! Repair services are an evergreen industry. I mean, almost anything can break, right? Recession or not. Cracked smartphone screens, leaky taps, flat tires–you name it.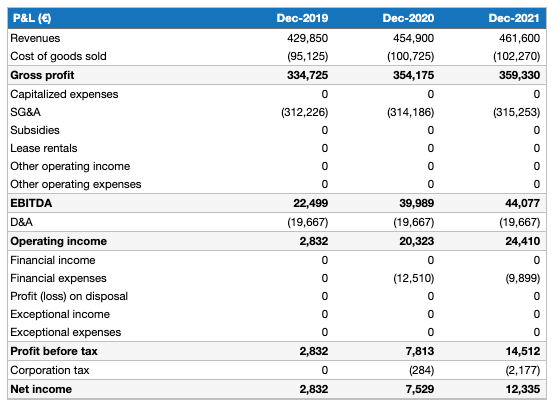 Which is why a repair service startup can be profitable at any time. Smooth, right?
Here are some startup ideas that remain popular even during a recession.
Home repair/renovation services: A burst pipe or a broken window can happen anytime, which means there will always be a need for home repair services.
Computer/electronics: Can you imagine going a day without your smartphone? I definitely cannot. And if my smartphone stops working one fine day, I'd definitely be dialing a professional repairman straightaway.
Please feel free to reach out to TheCodeWork's Startup Ecosystem in case you need help with setting things up. Remember, we provide all kinds of startup-related assistance–ranging from tech support, marketing/branding planning, and legal aid, to funding options.
Book a free appointment now to know more!
➡ Tech Support and Cybersecurity
The recent pandemic has drastically increased our online activity. We're working, communicating, shopping, and streaming more often than ever before. And with so much information online, cybercrime rates, too, have gone up. Natural, I believe!
In such circumstances, a tech support or cybersecurity startup will not only thrive but will also gain from a recession. I have the numbers to prove this too!
A joint report by PwC India and DSCI states that India's cybersecurity market is set to grow from $1.97 billion in 2019 to $3.05 billion by 2022. The compound annual growth rate (CAGR) is a whopping 15.3%!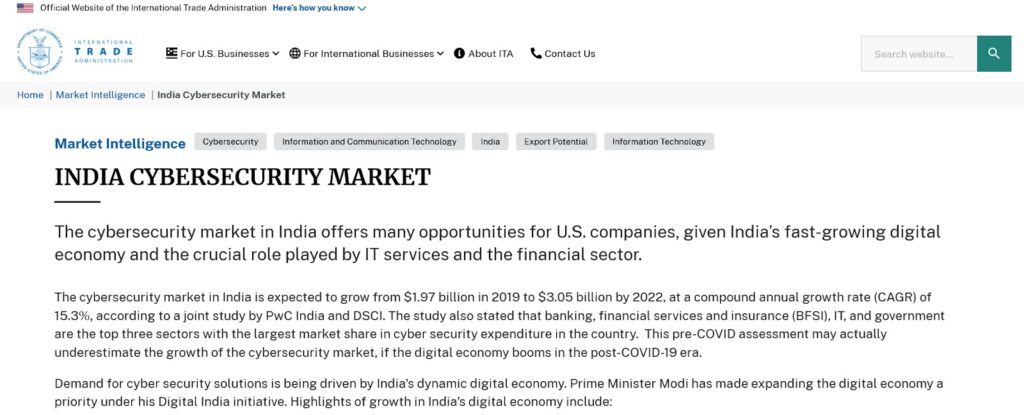 Are you planning to create your own cybersecurity venture? Why not let TheCodeWork's Startup Ecosystem help you with that!
Intrigued? Click below to know more!
➡ Child Care and Baby Products
Baby products and child care services are highly resistant to recessions. Wondering why? Well, most parents generally won't skimp on diapers, baby formula, or toys and clothes for their growing child. See where I am going with this?
In fact, the childcare industry is predicted to grow at a CAGR of 19.2% between 2023 to 2028.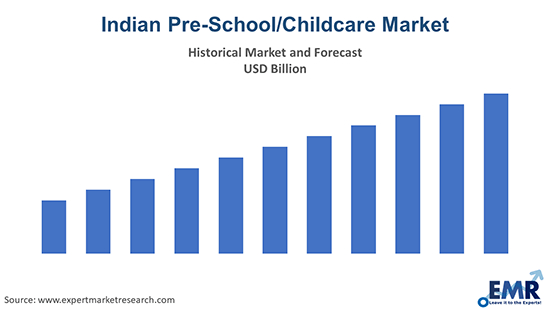 Child care services: Nowadays, most families consist of working spouses. Their busy lives and packed work schedules have compelled many to register their children in preschool and childcare programs.
This in turn has fueled the growth of the Indian childcare market. For example, India's preschool market is expected to grow at a CAGR of 9.57%, to $957.86 million in 2026.
So, a startup specializing in baby products or child care services has a pretty good chance of thriving, even in a recession. However, make sure to test out your idea on the market first!
Do you want to back up your startup idea with some solid market research data? Why not launch a minimum viable product (MVP) to test the markets? An MVP is the most basic, functional version of your product that you can launch at minimal cost and time. Tell me, how good does that sound!
So transform your startup idea into reality with an MVP, with TheCodeWork's MVP Development Program!
Give us a call now to know more!
➡ Event Planning and Management
Hey….think about it: when has a recession stopped people from getting married? The answer is–never! And talking of celebrations, there are birthdays, anniversaries, corporate parties, and what not!
So, you know, these events are going to happen, and someone needs to organize and manage them, of course! And in most cases, people will want to avoid the hassle of organizing a big social gathering. They will reach out to professional event planners for this.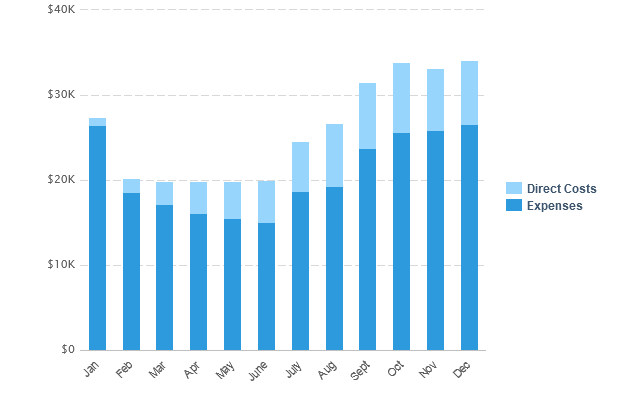 Let that be your event planning and management startup!
I know, I know, there are a few event management startups already out there. However, there's still a lot of room left for innovation in this field. From corporate events to family functions, you'll have endless possibilities to come up with out-of-the-box ideas to make each one a success. Let's do this!
Want to stand out from the competition with your event management startup? A solid marketing strategy is the key! Reach out to TheCodeWork's Startup Ecosystem for any marketing or branding-related guidance! We've got your back!
➡ Healthcare and Medicine
The healthcare sector is one of those industries that a recession cannot touch. In fact, the constant demand for healthcare services even means that a healthcare startup will actually flourish during a recession.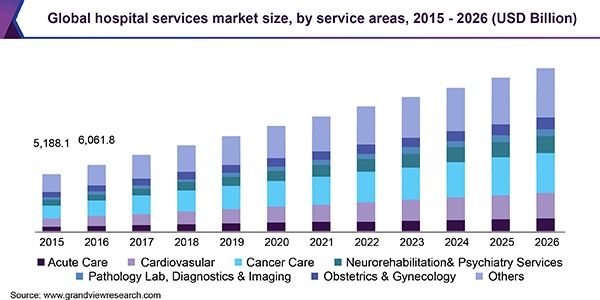 Consider the following healthcare service startup ideas that can gain from a recession:
Genetics services: Gone are the days when only a select few studied genetics. Nowadays, gene sequencing is a popular method to find out if someone's at risk for particular diseases. But there's a downside: genome sequencing can be an expensive and lengthy process. However, you can change that by building a startup specializing in fast, convenient genome sequencing.
Read about the market and all the possibilities to explore with this. This is going to be a booming market in future.
Senior Care: Professional care for the elderly is becoming more and more common in India. In 2021, the India elderly care services market was worth USD 25.7 billion, with a CAGR of 7.0% over the projected time frame (2021-2028). As such, a senior caregiving service will always be in demand.
Consider this as your sign to create a startup that provides care to the elderly.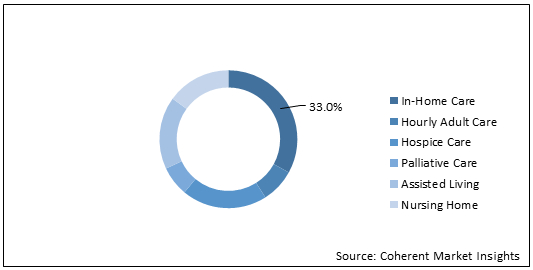 Need help creating an app for your startup idea? Reach out to TheCodeWork's Startup Ecosystem for any tech-related assistance!
Click below for a chat with our tech team now!
➡ Pet Care Services
More Indians became pet parents during the COVID-19 pandemic than ever before. As lockdown restrictions were partially eased, many Indians adopted pets to help cope with stress. Keeping up with this upward trend, the pet care industry in India grew rapidly too.
We ourselves have been in talks with a lot of pet care service startups to build out their MVP. So yes, I know what I am suggesting here.
Presently, it's about to reach INR 10,000 crore by 2025!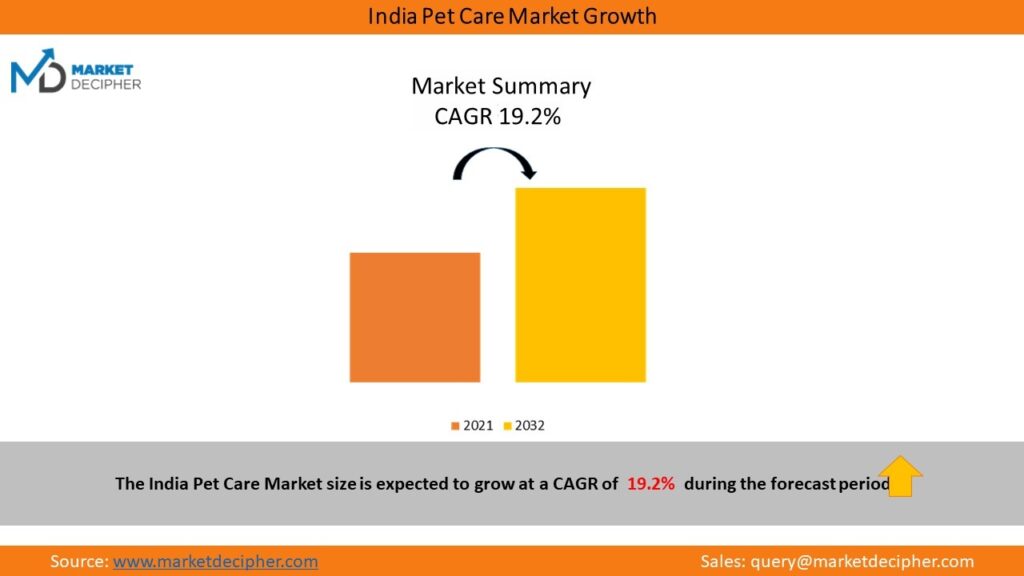 So, I'd say: now is perhaps the best time to set up a startup for pet care goods, or veterinary services.
Here are some pet care services that will never go out of style:
Pet Grooming Services: The market for pet grooming products is set to grow at a CAGR of 13% between 2023 and 2028. So now is the time to take a bite of this apple!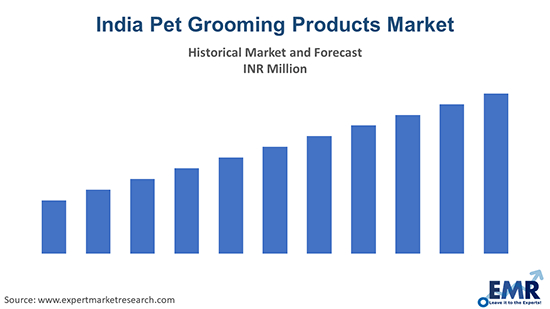 Pet products: About 60% of the Indian population have at least one pet. As the number of pet owners grows, so will the demand for important pet care products.
Needless to say, pet care products and services are an excellent recession-resistant startup idea.
➡ Beauty Industry
Have you heard of the lipstick effect? Basically, during financially tough times, people tend to opt for beauty products and services to compensate for larger compromises. True to this theory, lipstick sales have seen a notable increase recently.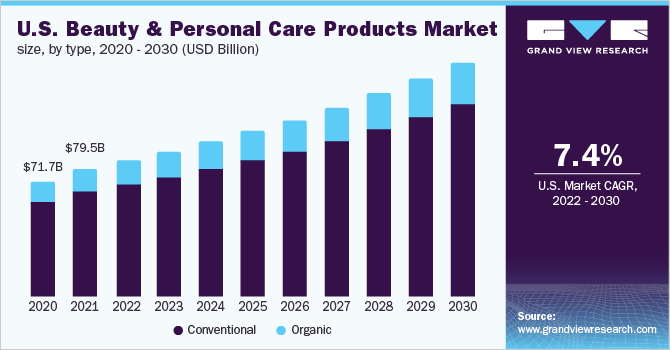 So, self-care startups have a much better chance of surviving–and even profiting–in a recession.
Here are some ideas to mull over:
Door-to-door beauty services: Once again, consumers prefer convenience when it comes to availing beauty services. Even exclusive, top-of-the-line services like micro-peels, laser treatments, etc. So, you can carve yourself a niche by providing premium door-to-door beauty services.
Of course, there are already businesses providing such services, but that doesn't mean you have to throw your startup idea out. Decide on your USP and let TheCodeWork's Startup Ecosystem handle the rest!
Want to have a chat about your startup idea? Reach out to us now for a free consultation!
Small-batch skincare products: Recently, the focus has shifted towards environmental sustainability and eco-consciousness. This is seen by the rise in small-batch skincare/makeup manufacturing–which reduces waste and is more eco-friendly.
So, now is a good time to set up your own startup and carve a niche for yourself in the ever-popular beauty industry.
➡ Property Management and Real Estate
The Indian real estate sector's market value is predicted to increase from USD 200 billion in 2021 to USD 1 trillion by 2030. History tells us that recession periods see a huge rise in real-estate investments.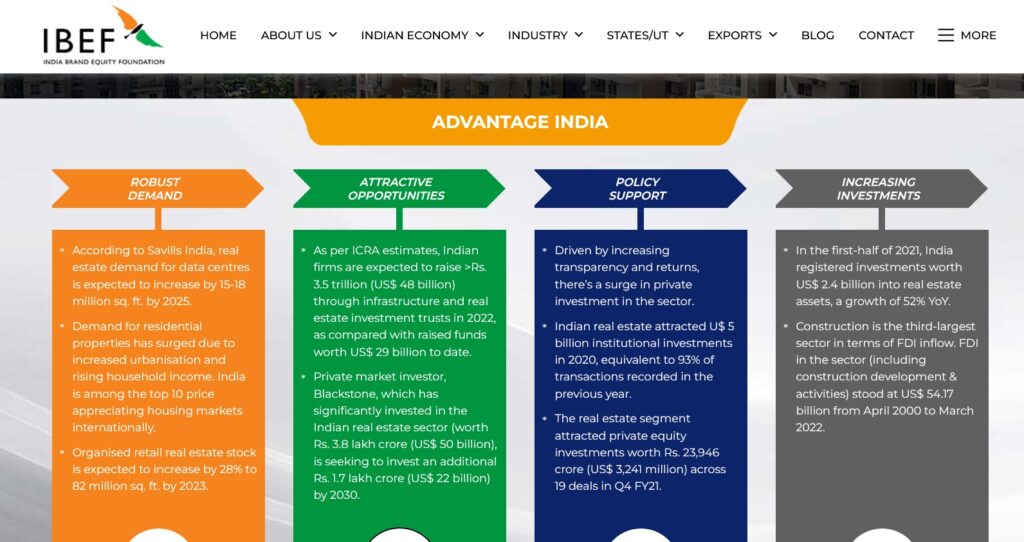 So, startups & startup ideas that are focusing on real estate or property management can actually gain in a recession.
Here are some startup ideas in this field:
Home staging: Professional home stagers assist sellers in selling their property quickly by making a house as appealing as possible.
Real Estate startups: It takes quite a bit of experience, networking, and legal know-how to buy or sell a property. The knowledge that the general public usually doesn't have. That is why there is always going to be a demand for real estate agencies and related startups.
Can't wait to take a crack at building a startup in this domain? TheCodeWork's Startup Ecosystem can help you with that! Sign up now and get access to exclusive networking and fundraising opportunities!
Overview
Starting a business is difficult even in the best circumstances. But you already knew that, didn't you? And "difficult" is not equal to "impossible". And sure, a global recession will likely add fuel to that flame. But tell me, isn't entrepreneurship all about embracing these challenges?
Discovering and creating new opportunities where others have overlooked or dismissed them? So why not think about that in the coming difficult times!
Give your entrepreneurial spirit a fair shot with the recession-proof startup ideas listed in this article. And if you need any assistance or guidance, you know whom to call!
Click below to book your free consultation with TheCodeWork's Startup Ecosystem team now!