Reading Time:
8
minutes
If you are an aspiring entrepreneur dreaming of creating your own startup, cheer up! Because there has never been a better time to launch your own business. Here's why!
According to the Economic Survey 2021-22 review, the number of newly recognized start-ups in India has increased from 733 in 2016-17 to over 14,000 in 2021-22! Impressive, right?
So what is the reason behind this huge rise in numbers? Well, there are several factors driving this growth. But the most prominent ones are:
Increased investor confidence
The emerging technology
Tapping into India's vast talent pool
Makes perfect sense, don't you think?
See, the numbers are very promising, we admit. But the competition is steep and the road to building a successful startup is still full of challenges. There are just so many things to consider! Finances, legalities, marketing, sales, tech team– the list is almost never-ending.
But fear not! Because India's first-ever STARTUP ECOSYSTEM by TheCodeWork is here to help you kickstart your startup dream. We are covering everything from funding and tech to branding and legal – all under ONE roof!
Click here to know more!
In today's article, we have prepared a list of all the things you need to think about when building your own startup.
So buckle up and let's jump straight into it!
Things to think about when building your own startup
Here are some key elements you need to keep in mind when creating your own startup in 2022.
➡ Your Idea- the dynamite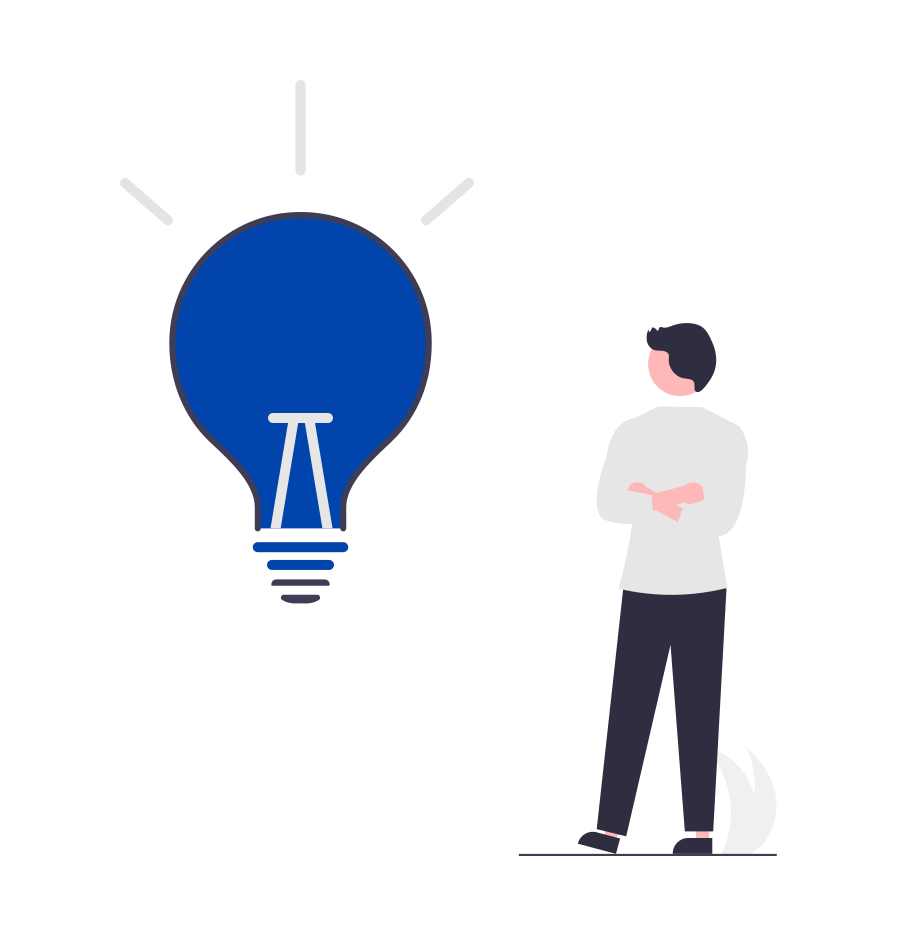 The key to any successful business is a unique and compelling business idea. With so many overnight startup success stories, many people enter the world of entrepreneurship without a clear-cut plan. Beware of this, because without a viable idea, any business is doomed to fail.
So, how do you get an idea for starting a business? Don't get carried away by the glitz and glam of successful startup tales. If you want to scale your startup to astronomical heights, you need to start with a solid business idea.
Wondering how to find that perfect idea? Start with LIIT (it is not what you are thinking):
L- Look for existing issues.
I- Identify issues that interest you.
I- Identify solutions that solve the common issues.
T- Target audience
Once you have a solid and viable idea in mind, you can move on to the next crucial step, that is, market research.
➡ Do your Market Research
So, you have a fantastic idea for your startup. Now it is time to do some research, by which we mean extensive research. As they say, "ideas are not enough", but why! Well, execution is the key!
Not conducting thorough market research before forming your startup is a surefire ticket to failure. So be very careful with this one. And the best way to do it is by building an MVP.
An In-depth market research serves many purposes. Follow up!
Understand whether your idea really addresses an existing need. (It's shocking, but about 90% of all startups cut out because of a scarcity of market need).
Identify the best customer base for your startup.
Recognize growth opportunities.
Discover unreached populations.
Get ideas from the target audience to improve your product.
Assess the competition.
Analyze market trends. And finally,
Develop a customer-centric approach to your business.
And research says that customer-centric enterprises are 60% more profitable!
As you can see, market research is a very broad term. You will have to continue doing market research throughout the lifetime of your startup.
But the good news is that it gets easier with time. Wondering how to go about with your market research? Talk to us!
➡ Define your Target Audience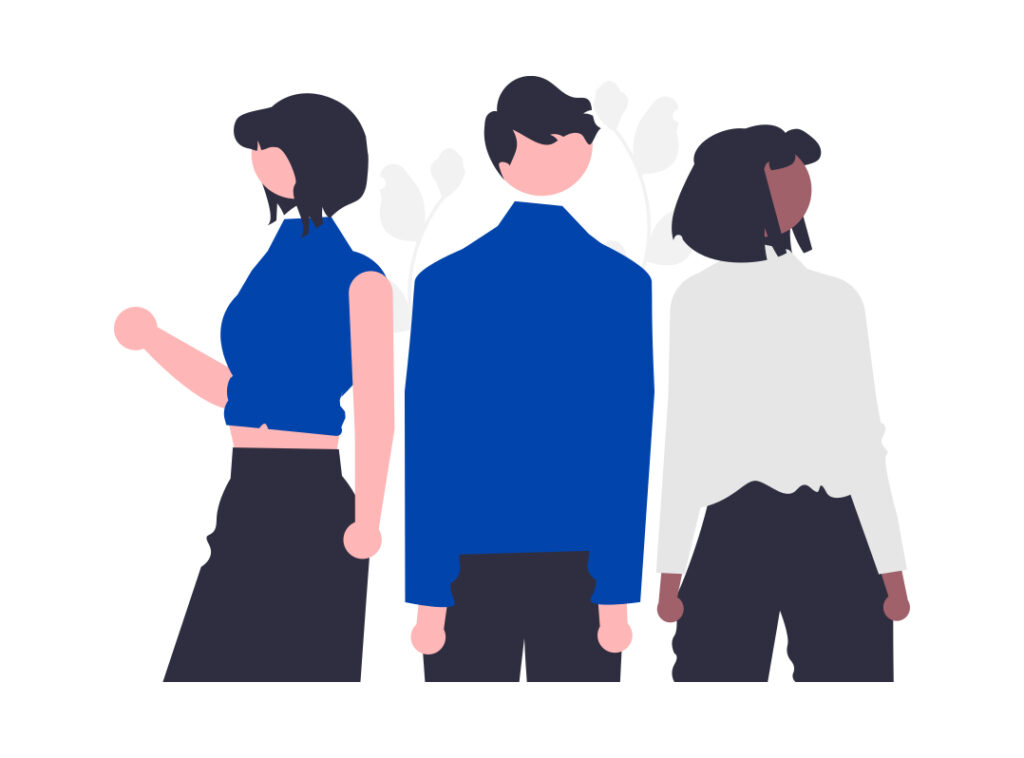 So, now that you are done with your initial market research it's time to properly define who your target audience will be. This is also the most important part of building an MVP for a startup idea.
You must be wondering: but why is it so important to define them?
Well, there are three main reasons for this:
A precise target audience helps with market research and building MVP as well.
It will help you to tailor your marketing strategies. Knowing your audience will allow marketers to zero in on the customers most likely to buy from you.
It will help you to allocate your time and budget more effectively.
Defining the target consumers will increase your interaction with your customers.
➡ Create your dream Tech Team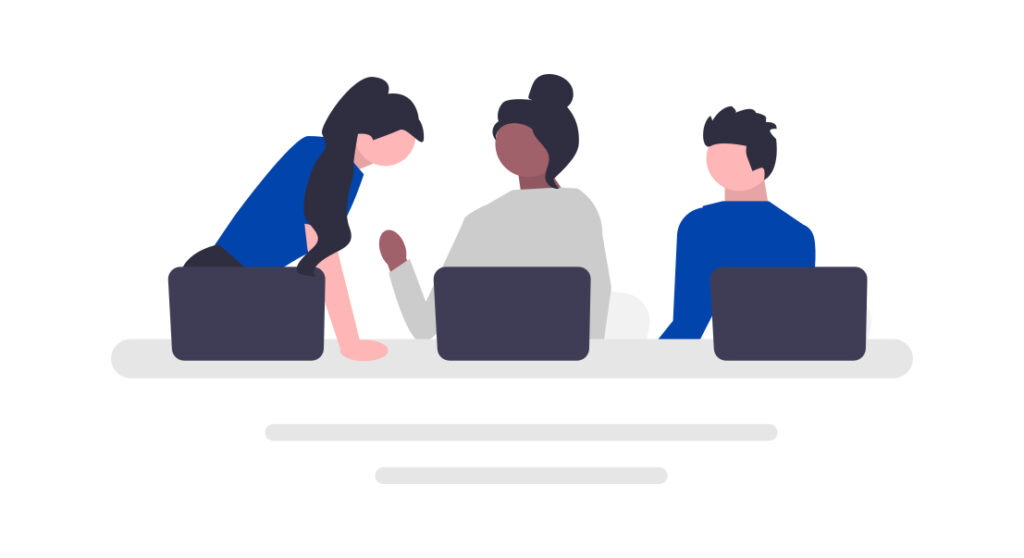 Building a technical team to launch your startup is unavoidable. Tech is the backbone of businesses these days. With everything going digital, you too will soon need to digitize your business for maximum profits.
And make no mistake!
Finding and building an efficient tech team to execute your idea is perhaps one of the most difficult challenges that you will face. Choose specialists based on your company's niche, project scope, budget, and other specifics.
Can't seem to find a team that suits your needs? Tell us all about it!
➡ Get funding for your startup idea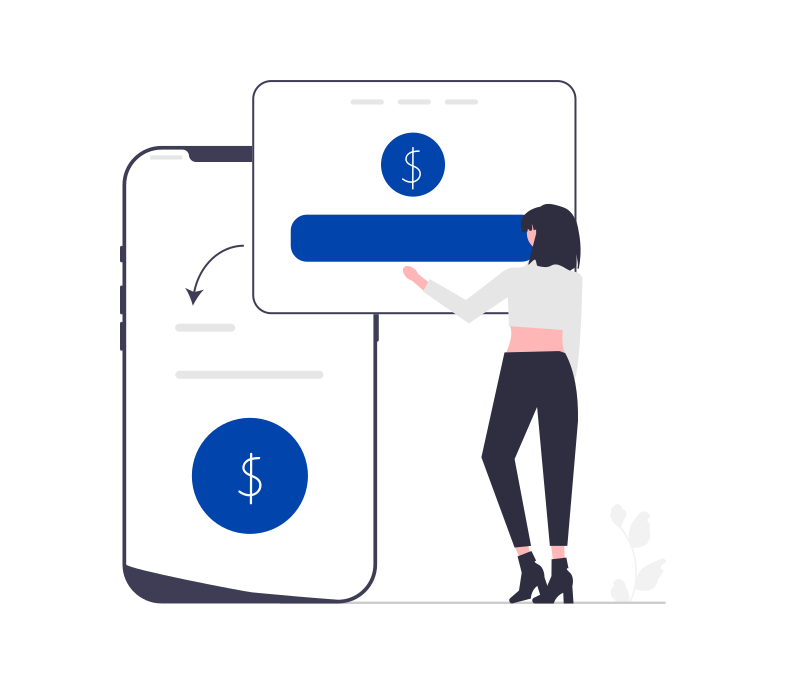 Look, there's no way around it– you need money for your business. You can either bootstrap it or raise money, right?
Raising funds is one of the most critical aspects of launching your own business. Essentially, a startup's funds come from either external funding or bootstrapping.
While bootstrapping means bankrolling your startup by yourself, funding generally comes from third-party investors.
Now, before you make your choice, there are a lot of things to consider.
However, you can cut to the chase and allow us at TheCodeWork to connect you with investors, in case you need funding for your business.
Thanks to our STARTUP ECOSYSTEM, we can enable this synergy for you!
➡ Build an MVP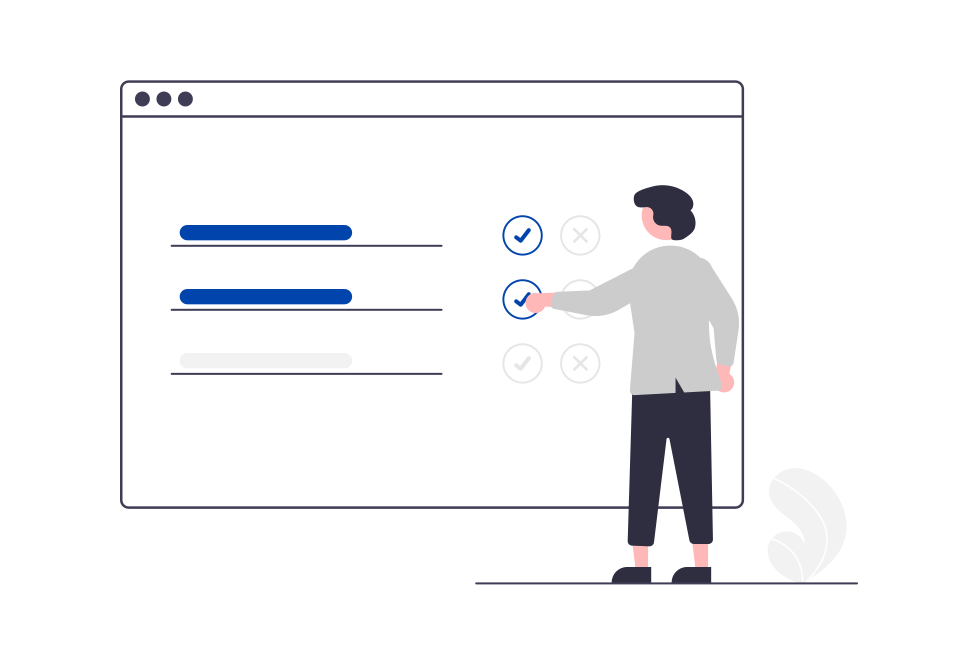 This is the stage where the fun begins! Your money is gathered and your team ready. Now you will start working on the actual product development cycle.
An MVP or Minimum Viable Product is the most bare-bones version of your product. It is built as cheaply and quickly as possible. Its purpose is to validate whether or not people want to buy your product and are willing to pay for it.
Need a team to build your MVP?
This phase includes product design and development. Furthermore, the team will assemble to determine the app requirements, build a prototype, and test the MVP with some end-users. As you can imagine, these are all crucial steps in the development life-cycle.
But why do you need to build MVPs? Well, that's because MVPs help your business in three important ways:
Obtaining early leads
Understanding customer feedback
Conserving your time and money resources.
Sounds like a winner, doesn't it?
Still not convinced? Here's all you need to know about MVPs and why they are so important for your startup.
Learn more about the step-by-step process for creating a Minimum Viable Product (MVP).
➡ Create a Business plan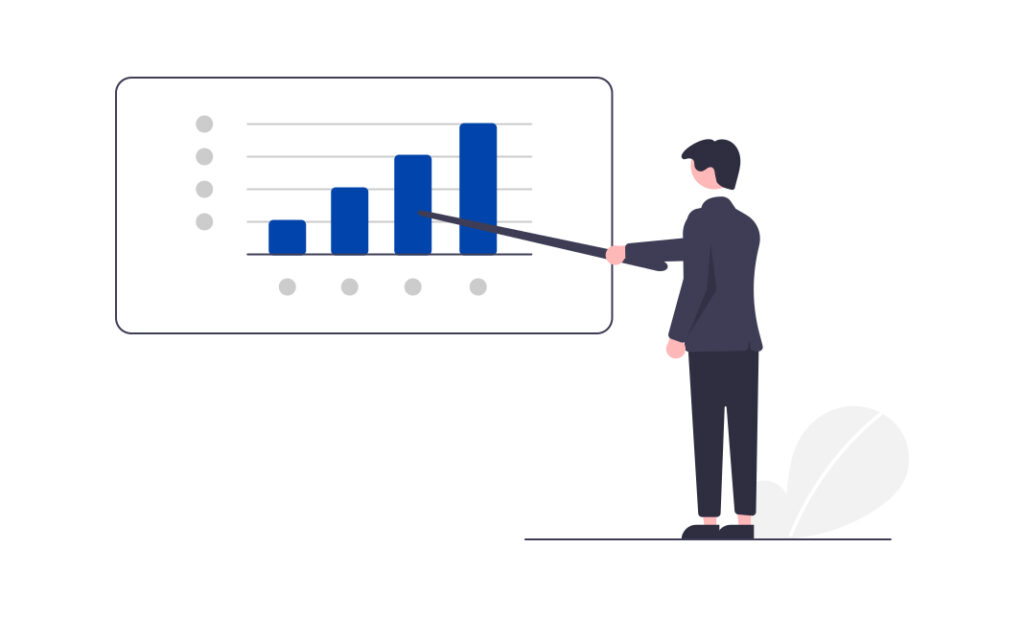 Formulating a solid business plan is essential when launching a new venture. You agree with me, don't you? It includes just about everything. For instance,
Business goals
The USP
The business strategies
Time frames
Finances
Marketing methodologies, and so on.
Last but not the least, a business plan will help you to figure out how to grow and monetize your business idea. The key to soaring revenue is selecting an appropriate monetization model. If you want to start a business, you should decide on a monetization model early on in the development process. It's absolutely vital!
And we are here with the best solution: INDIA'S FIRST-EVER STARTUP ECOSYSTEM!
➡ Naming and branding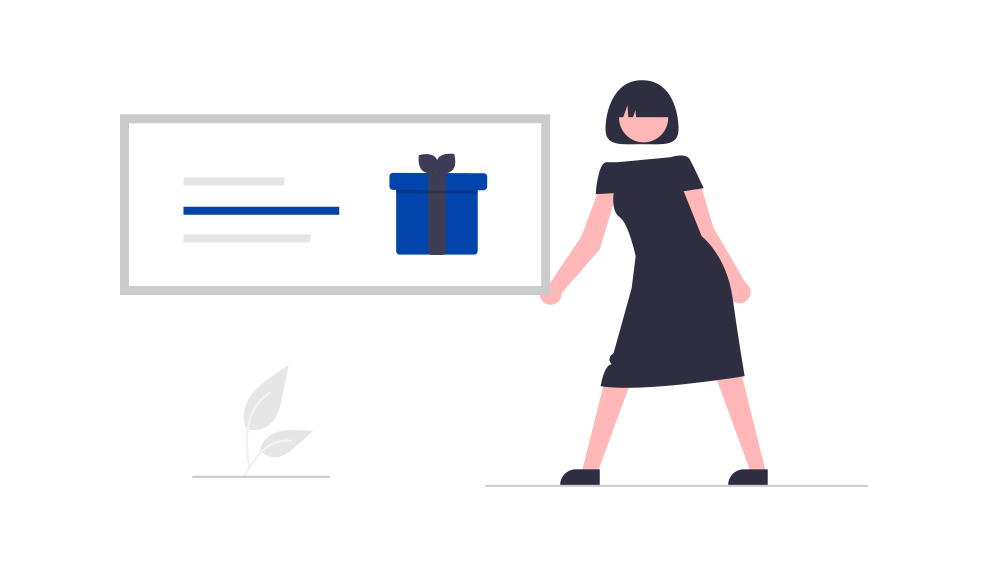 You're probably thinking, "How hard can it be to name my own startup?" But trust us, it's not that simple! So start early.
Make sure to choose a name that reflects your business idea. The goal is to keep it simple but easy to remember.
Once the funding and business plans are secured, you can begin the real process of developing your organization on various levels. You can now move on to building a brand identity for your business.
Your business should have its own image, voice, and personality that will make it stand out to your customers. Once all that is in the bag, you might want to create a website for your business. Creating a website is an important step because it is the best platform for staying ahead and active in this competitive environment. A website will also enable you to interact more easily with your customers.
And we all know how important customer engagement is, right? Need help? What are we here for?
➡ Brush up on the Legalities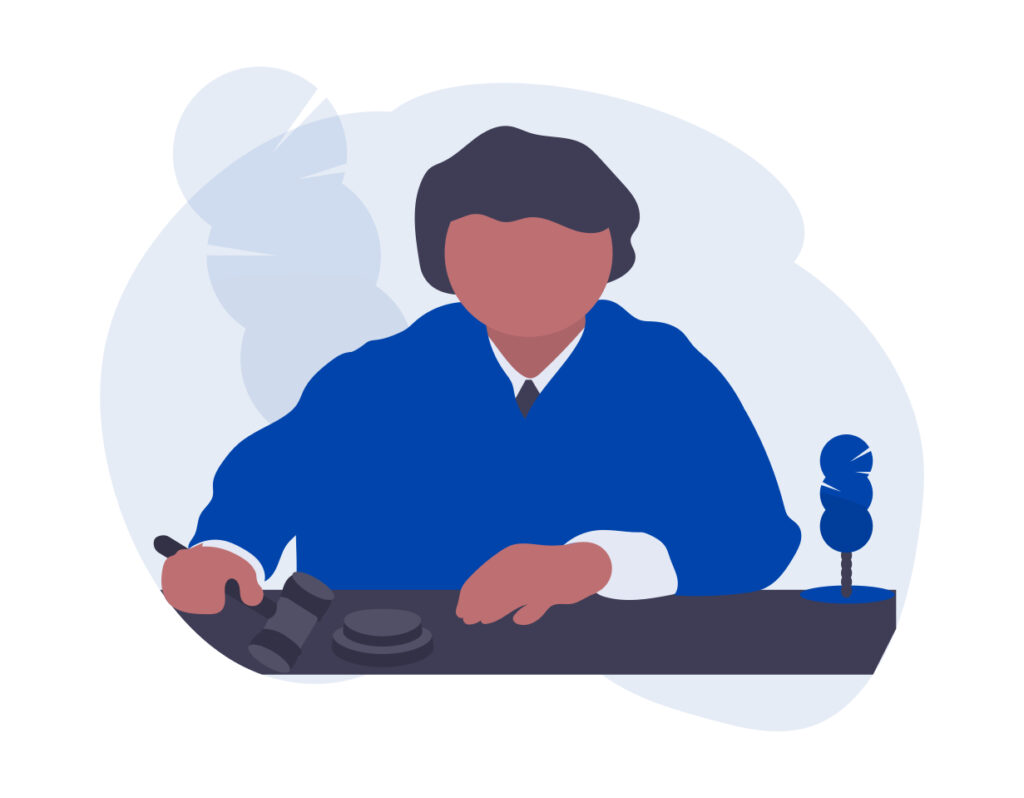 Before launching your startup, you need to understand the laws and other legal details that might affect your business. This will always be the underlying core of your startup business.
Understanding the legal aspects of launching your startup should begin at the ideation stage. Be very thorough with your legal research, because legal errors can cost you very heavily down the line.
You must make sure that every transaction, arrangement, or promise is in writing and properly drafted.
These documents should comply with applicable laws and the company's other relevant documents.
Ensure that the discussed conditions are written precisely and carefully.
No idea about where to start? Allow us to help you!
➡ Think of an effective Marketing Strategy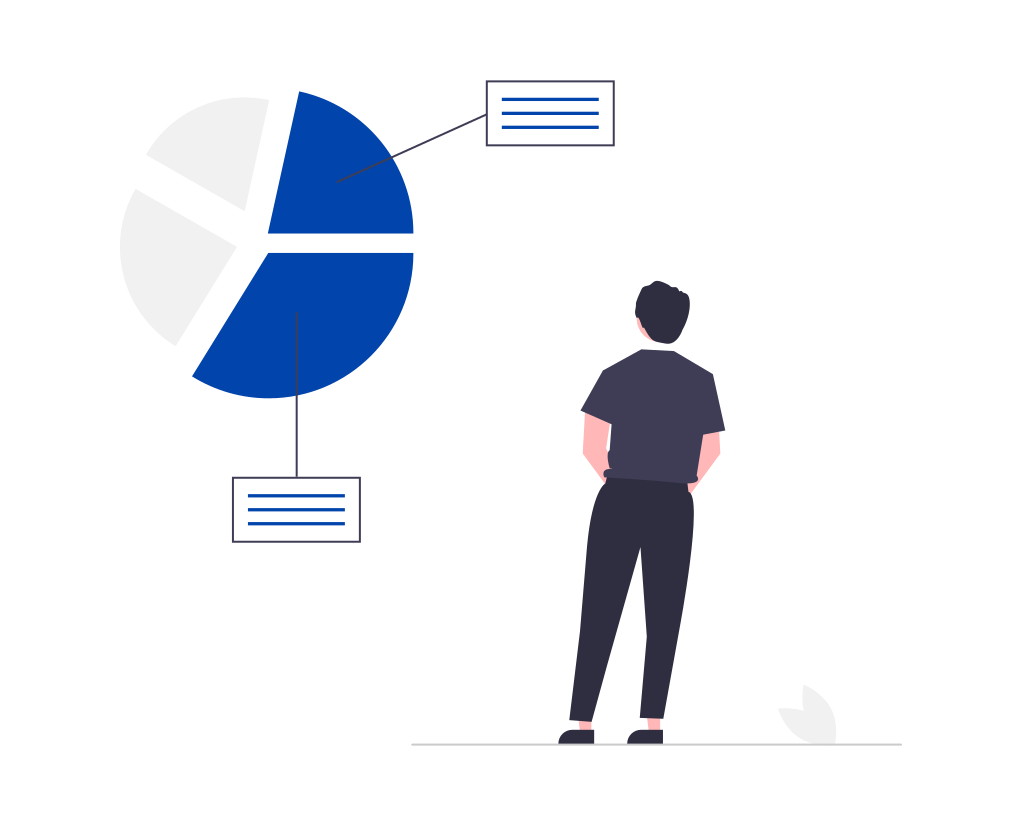 Did you know that marketing can sometimes cost as much as building the startup itself? Surprising, right?
Many a person will overlook marketing and the associated costs when planning to launch a startup. Don't be that person. Be smart and plan your marketing strategies beforehand.
So, the wise thing to do here is to create a marketing plan early on in the development of your startup. Do the budget planning for both expansion and further endorsement of your business.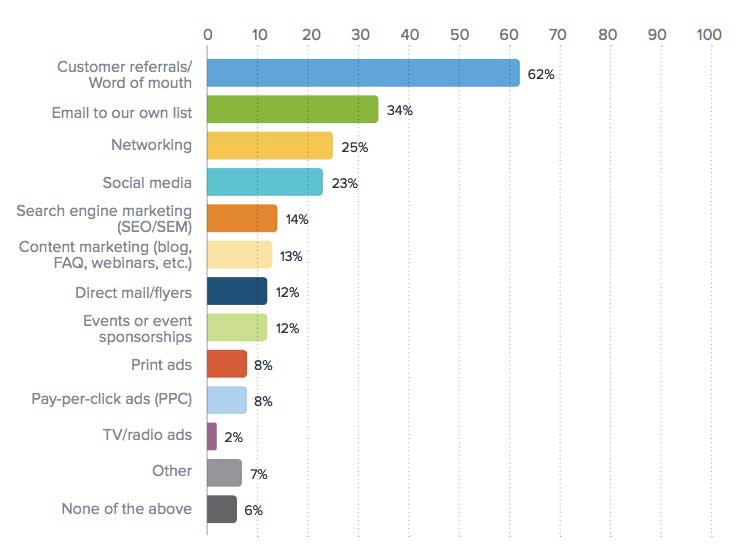 Source: MarketingProfs.
Some popular marketing strategies include:
Search engine optimization (SEO)
Customer Referrals/Word of Mouth Marketing
Affiliate Marketing
Content marketing
Email list marketing
Social media marketing (SMM)
Note that this list is not extensive by any means. There are many more marketing techniques out there. You just have to explore and find the best fit for your company.
Wondering how to design the perfect marketing campaign for your startup? Book a free consultation with us to know everything about marketing and beyond!
Wrapping Up
We know that the process of setting up your own business may appear rather intimidating and difficult. But all you really need is the right idea, a solid plan of action, an aim to solve problems, and a great team.
If these things are in place, you can be sure to get a place ahead of the competition.
Moreover, TheCodeWork's Startup Ecosystem Program is here to solve all the roadblocks that your startup is facing. It is your one-stop destination to learn everything you need to know in order to make your startup a massive, massive success.
So reach out to us here for a free consultation now!