Reading Time:
7
minutes
Hey there, fellow entrepreneurs! Do you have a cracking product idea that you just can't wait to turn into a thriving business? Well then, you've come to the right place!
As I'm sure you already know, the key to transforming your product into a business lies in monetizing the product. Your business idea will remain an idea unless you devise a strategy to move it forward. So, you have to think of a way to leverage your product–or service–to generate revenue and encourage investors.
That's why in today's article, we are going to talk about some tried-and-tested strategies for monetizing your products/services.
But wait…do you have a product idea that you want to plan a monetization strategy for?
Well, TheCodeWork's Startup Ecosystem can help with that! Learn all about revenue generation and funding opportunities from our investor partners and experts!
Click here to book your free consultation now!
Now, if you have a fantastic idea for the next great product but are unsure whether it can spark growth or revenue, read on!
What is product monetization all about?
Simply put, it is a strategy for generating revenue for your product. Sounds pretty straightforward, right? Since you're essentially selling a solution to an existing problem, it's only fair that you might expect some kind of return.
So….in comes the monetization strategy! It will outline how you intend to monetize your product or service for maximum revenue.
Remember, there's no right or wrong answer to this. For some, it's all about acquiring a large number of users before getting revenue. For others, generating revenue is crucial for the product to succeed. You have to decide which one comes first for your startup.
Not sure how to decide? What are we here for? Get customized monetization plans for your startup, and much more with TheCodeWork's Startup Ecosystem.
And now, let's explore the different types of monetization strategies out there so you can choose the best options for your product.
Are you ready? Here we go!
Top 5 monetization strategies for your product idea
There are some things to keep in mind when you're trying to monetize. The approach should depend on four main pointers:
your knowledge of the product/service
your target audience
the competition, and
your business goals
An important point to note here is that your goals will probably change over time. So, you have to come up with a flexible plan that can adapt itself to achieve the updated goals.
So, without further ado….here are some ideas for practical ways to monetize your product!
➡ Subscription models
I'm sure we are all familiar with subscriptions by now, thanks to apps like Netflix and Amazon's Prime Video. Basically, subscriptions provide ongoing value in exchange for regular payments.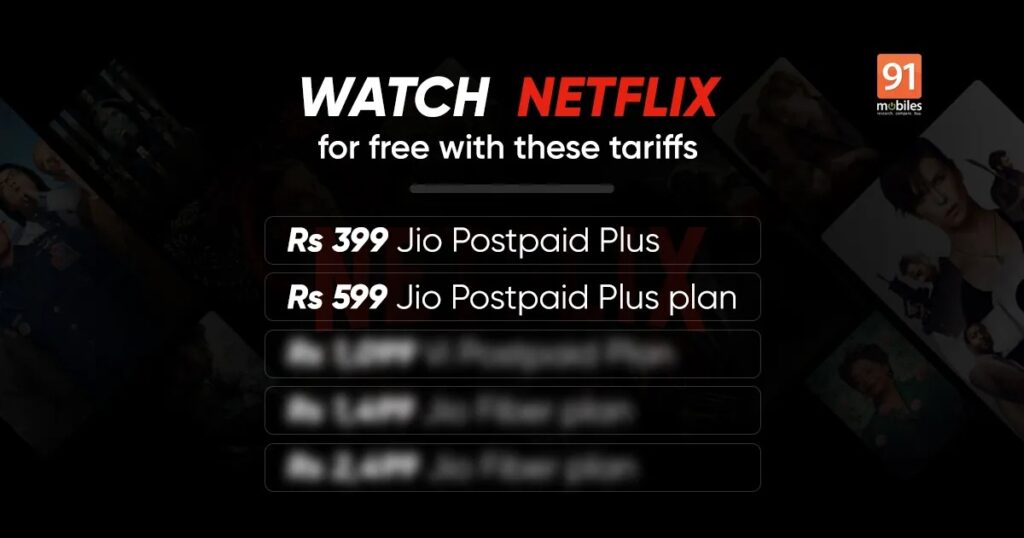 You can choose to offer your product only via subscription. Alternatively, you can simply add additional value through your subscription models.
As a business, subscription models are especially appealing. That is because they provide a predictable and consistent source of revenue. And what's not to love about a steady income source, am I right?
I know, I know, subscriptions can be tricky to implement. But if done correctly, they are an excellent long-term monetization plan.
Pros:
A consistent revenue stream provides a more predictable financial outlook. So you can plan–and commit to–marketing or R&D efforts more easily
Nowadays, more and more users are fine with paying for subscriptions. As long as they think that they're getting good value for money
You can encourage users to sign up for longer periods by offering discounts on 6 or 12-month subscriptions
Cons:
Subscriptions need ongoing commitment from users, so you must have a strategy in place to keep them engaged
If you collect subscriptions from all users on a specific day, your revenue will increase only once per month (think of it as payday)
Thinking of ways to increase your revenue? Talk to our experts at TheCodeWork!
➡ Advertisements
Behold! One of the most popular monetization strategies, especially for digital products/services! As the name suggests, this involves monetizing your product/service through ad revenue. Like in-app advertisements.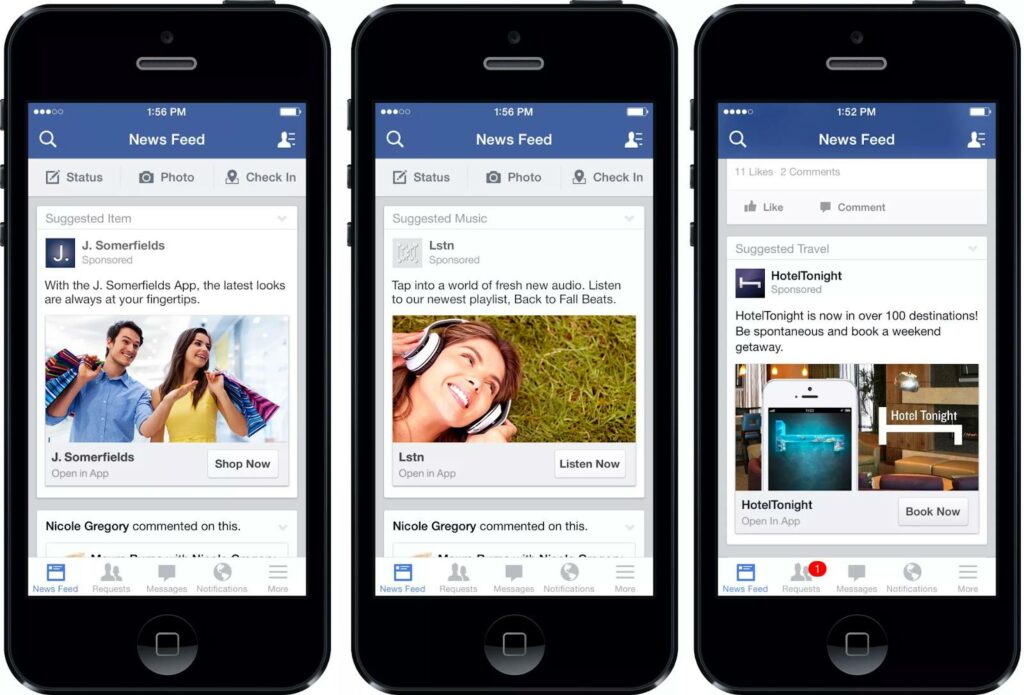 Easy-peasy, right? And it is, to a certain degree.
But mind you, introducing advertisements or any commercial activity is a bit of a delicate act. You have to carefully consider the context and message of the ad you are displaying.
Pros:
Ad revenue can be significant and automated, especially if you have an established user base. This is largely thanks to the available ad networks.
This revenue strategy can be mixed up with others for maximum returns. For example, you can offer a Premium ad-free version for paying customers. This will persuade your users to choose a more valuable proposition (and one that benefits you too!)
Cons:
Advertising is a tricky process. One misstep and you run the risk of annoying or outright offending your audience. Oh, the horror!
You have to customize the types of ads that appear within your product/service. This will take tons of time and effort.
➡ Commercialize the existing tools/services
Did you know that you can commercialize the tools and services that your company uses, apart from your core product? Commercializing some parts of your product or service can serve to enhance your revenue model.
How's that for smart thinking?
In fact, you can even monetize the services that work behind the scenes of your business infrastructure. For example, you might have a kickass API that is only used by your software developers to get some jobs done. You can consider lending it out.
Take Shazam, for instance. It has an excellent audio recognition algorithm that it could license to other businesses to increase its stream of revenue.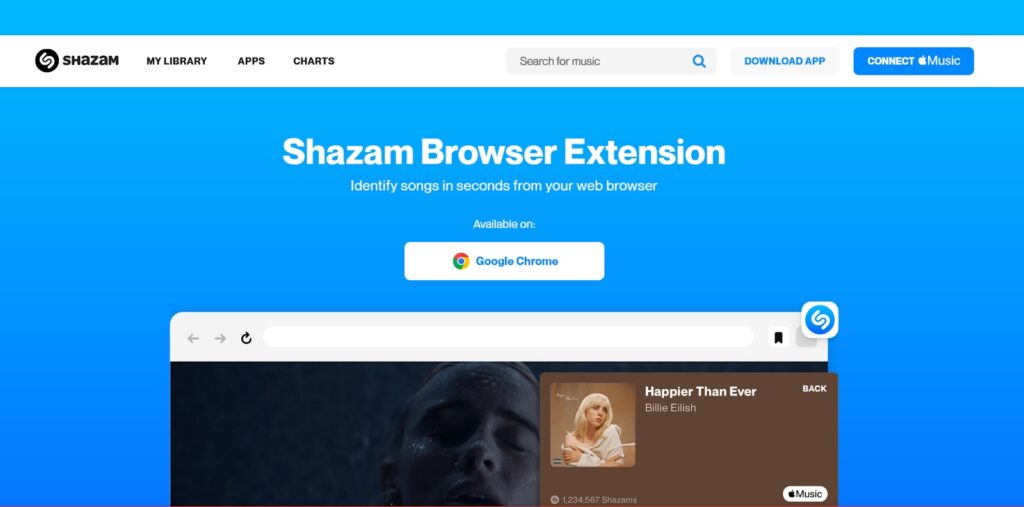 Pros:
This method is quite time-efficient. Since you already have the tool/service in question, you can save some major development time.
Especially if you're a software startup, you can combine your product and services and think of ways to monetize both.
If you're not sure whether your product will generate revenue, you can always test it out as an MVP!
Cons:
You have to do some serious market research before commercializing your services. Check whether others really need the tools you're offering.
See whether it's possible to package your service/tool into something more presentable that external customers can access.
➡ In-app purchases (and freemium models)
If you have a digital product (like an app), you can consider in-app purchases as a monetization strategy. This is one of the simplest ways to generate revenue. You can charge users for additional features or purchases that they make once they begin using your app.
In-app purchases will provide your users with additional premium features while keeping the core product free. This is basically the secret sauce behind the now-popular freemium models.
Pretty clever, isn't it?
Also, there's some good news for you if you're considering in-app purchases for your app. According to a Gartner study, consumers prefer to spend on in-app purchases rather than paying for the app upfront.
Pros:
In-app purchases allow you to build deeper engagement with your audience and inspire customers to purchase additional functionalities.
Freemium apps generally have higher download rates than paid apps. So you'll have the chance to build a substantial customer base before launching your in-app storefront.
Cons:
When people are paying for your product/service, they expect higher quality. You now have the added responsibility of seeing that your customers get their money's worth.
In-app purchases have to be carefully monitored and developed. Anything involving adding an in-app storefront requires a significant amount of coding to ensure that everything functions properly. So, you'll need a solid tech support team to run the whole operation smoothly.
Are you worried about finding the right tech team to get your product on the road? TheCodeWork's team of tech experts can remedy that!
Reach out to us for any and all the tech support you need! We're here for you!
➡ Referral Rewards
As the name implies, this entails rewarding users who successfully entice friends or family to join the app.
Keep in mind that this isn't a standalone monetization strategy. Rather, it depends on your user numbers. Depending on the app, these new users can be monetized through advertising, but for many, simply increasing the user base (and thus sales) is the goal.
A good referral incentive should not only attract customers but should also make financial sense for the company.
They can include everything from store credit and discounts to company swag.
Pros:
One of the primary advantages of referral programs is that rewards are only given for successful sales. Referral programs are generally pay-for-performance. So, while you are providing something of value, you are receiving far more in return.
Your rewards do not have to be expensive or even monetary. You can get super creative with your rewards, such as free upgrades, swag, and so on, which can be more effective than cash.
Cons:
There will be those who'll want rewards without bringing in more users. This includes spamming the referral codes of using multiple accounts for the same user (self-referral).
In conclusion
Monetizing your product is a creative and exciting process. Let the above list of strategies inspire you to seek out alternative approaches that'll assist your business in building a solid revenue stream.
Remember, since there's no 'one-size-fits-all' solution, it's okay to mix and match multiple monetization techniques for optimum results.
And if you require any assistance, don't hesitate to contact our experts at TheCodeWork! We understand what it takes for a product to generate some serious revenue – and how to build it!
We have got your back.