Reading Time:
9
minutes
"Business has only two functions—marketing and innovation." — Milan Kundera.
As the renowned Czech novelist, Milan Kundera has wisely said, a successful business is all about innovation–and marketing. And he couldn't be more right! So, if you have an innovative app in the making–or already in the app stores–it's time to think about the next logical step: marketing! In today's article, let's explore some tried-and-tested strategies to market an app successfully.
Did you know that there are currently over 8 million apps in use worldwide? Yep! That's right! In this scenario, the only way to make your app a raging success is by standing out from the competition.
How do you ask? Well, the answer is marketing, of course! So without further ado, let me walk you through the steps of successfully marketing an app.
Talking of which, do you have a brilliant idea for an app? Let TheCodeWork team transform it into reality for you! Reach out to TheCodeWork's Startup Ecosystem for any app-related assistance–be it technical, legal, marketing/branding, or funding.
Click below to know more!
Let's jump into the list of strategies already!
Strategies to Market an App Successfully
Believe it or not, the process of app marketing begins even before you release it into the market. So if you're planning to launch your app sometime soon, here's a step-by-step guide on how you can market it effectively from day one.
► Step 1: Pre-App Launch
Months before Spotify was launched in the US, everyone was already talking about it. "Free iTunes" as it was dubbed, was one of the most anticipated apps of 2011. When it finally arrived, everyone ran to get their hands on it. Which of course contributed to Spotify's phenomenal success in the States–and elsewhere.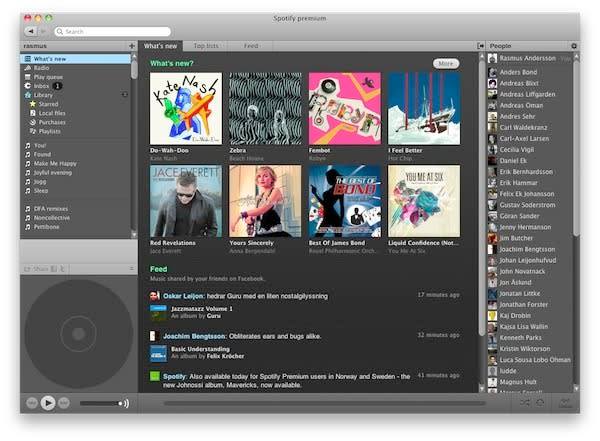 The moral of this story is –
the pre-launch buzz created around an app can make or break its success story.
You agree with me on this, don't you?
Now let's check out the two steps that you must follow before–or immediately after–you release your app in the stores:
• Do a lot of market research
Before your app gets its first user, you must make sure that there is a market for it. And the best way to ensure this is by doing market research–a lot of it.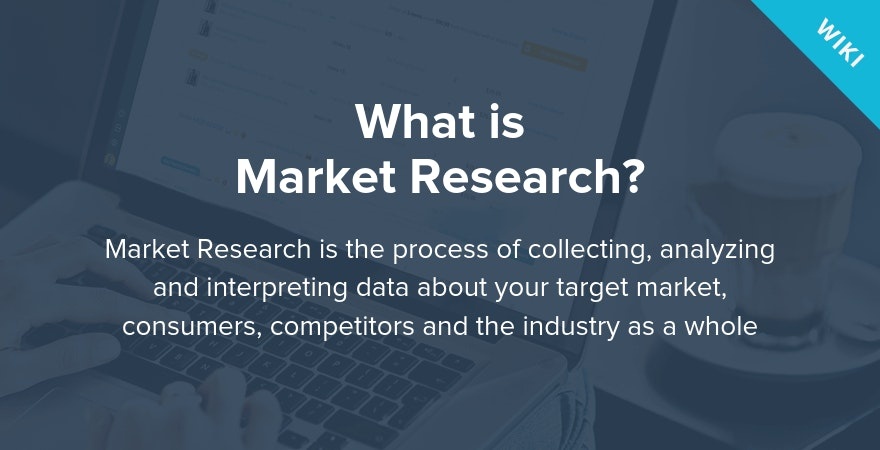 Prior to the launch, you must get to know the market like the back of your hand. In this way, you'll not only identify your ideal customers but also your main competitors.
Begin by undertaking an analysis of your competitors. Make a list of your nearest competitors. Assess the things they do well, and also their weaknesses.
There is a lesson in both, trust me!
Here are some of the elements you can consider:
Knowing these aspects will allow you to,
Outdo your competition
Learn from their mistakes so you can avoid them in your venture
• Ace your market research with an MVP!
Not sure how to go about your market research? Why not create an MVP to find out?
[ What's an MVP? – An MVP or Minimum Viable Product is the most basic form of your app (or product). It contains only the core functionalities–the main features–of your app, and not much else. ]
I know, I know. You're wondering how that will help in your market research!
Well, an MVP is perhaps the best vehicle to collect as much market data as you can, with the least possible time and effort on your end.
Since it is only the most bare-bones version of your app idea, you can launch it much earlier than a full-fledged app. And once your MVP is out there, you can use it to:
Assess consumer demands
Find out the best (and worst) features of your app
Collect valuable feedback from your first users (early adopters)
Figure out where you stand among the competition
Tell me, isn't that a win-win situation?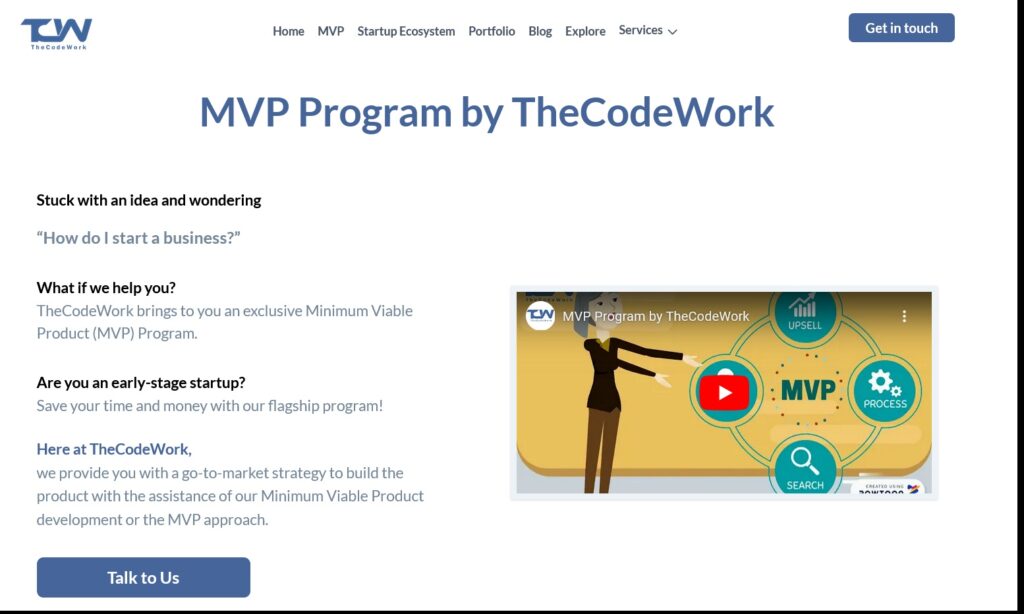 Have a fantastic app idea? Get your app MVP on the road now with TheCodeWork's MVP Development Program!
Click below to know more!
• Hype it up!
Once you've made progress with the market research, it's time to generate some buzz around your app.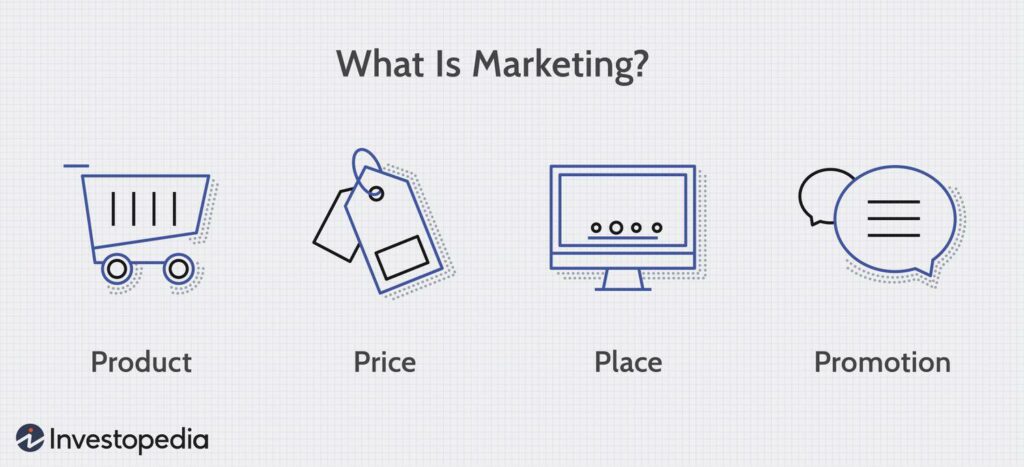 Consider creating a landing page for lead generation, where individuals can sign up for a mailing list when the app does launch!
You can drive traffic to this page by doing the following:
Traditional word-of-mouth marketing
Search engine optimization (SEO)
Paid ads
Content marketing
Now's the time to put the spotlight on your content marketing strategy! Here are some expert-approved methods to get people talking about your app before it even hits the market.
Build a trending challenge revolving around your app
Create some incentives (like an early membership discount, free ebook, etc.).
Prepare rewards for early adopters and referrals
Offer an initial free version
Create a few teaser videos about the app
Want to get the conversation going about your new app? TheCodeWork Startup Ecosystem's marketing aspect can help you with that!
Reach out to our team of experts with any marketing-related queries now!
► Step 2: The launch
Is your app finally ready to hit the road? It's now more important than ever to maintain a consistent pace with your marketing efforts! Remember: this is the perfect time to grow your user base as well as enhance your app's popularity.
Here's how to do it:
• Emphasize ASO (App Store Optimization)
If you want more and more people to download your app, they must find it first. And finding one app among the hundreds of apps out there is no mean task!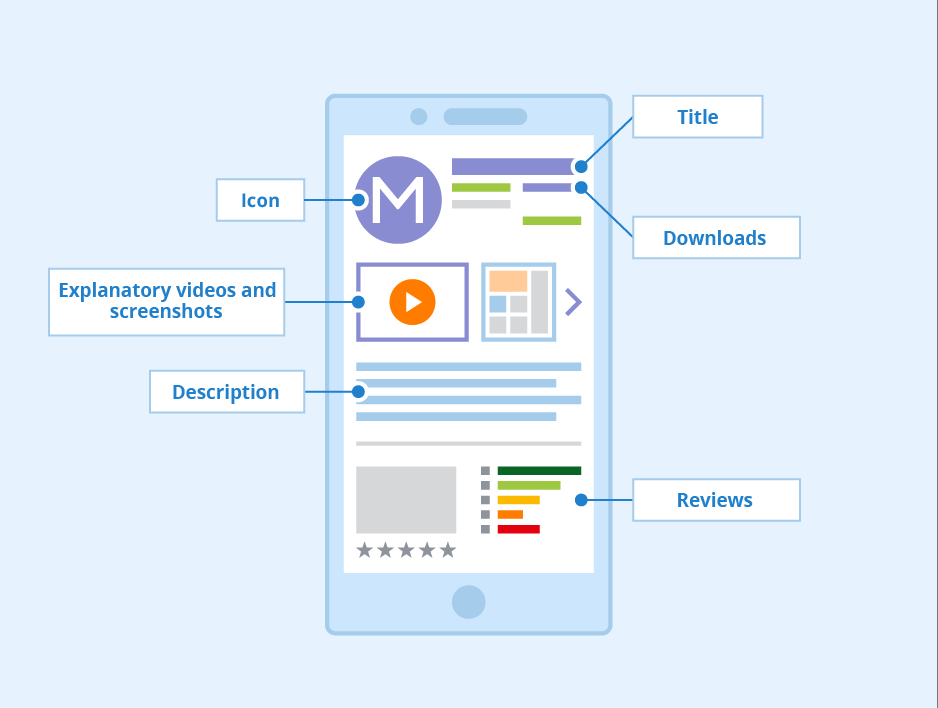 However, you can stay one step ahead with App Store Optimization, or ASO. Through ASO, you will basically optimize your app to enhance its visibility and performance across the app stores.
Think of it as SEO, but for the app world. Just like in SEO, you will need to look at all facets of your app listing:
The name of your app
App icon
Keywords in your app title & description
And more.
ASO sounds like a tough nut to crack? Don't worry; TheCodeWork's Startup Ecosystem has got you covered!
Click here to give us a call and get your app development and marketing needs sorted in no time!
• Design an effective burst campaign
In burst campaigns, you aggressively market your app for a limited period of time, say, two or three days. The intention is to broadcast it to the widest pool of audiences possible.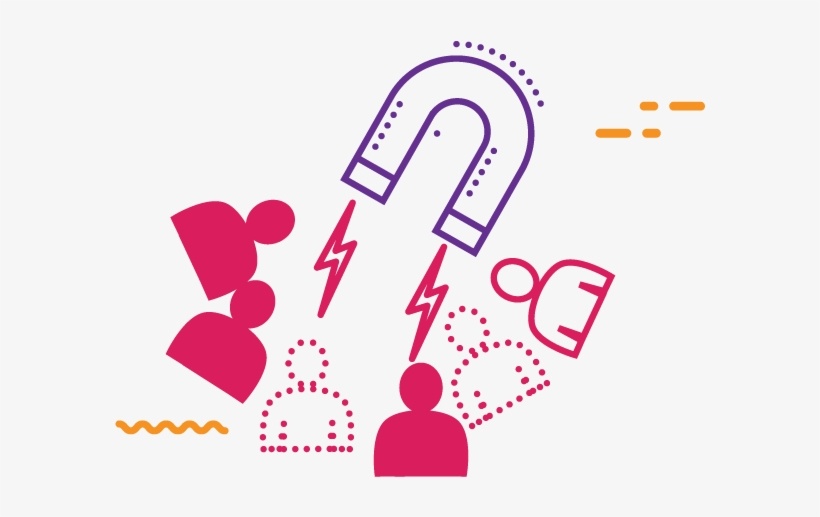 Sounds like a rather daunting task, doesn't it? But it doesn't have to be. Let me break it down for you.
During the burst campaign, you'll simply employ your normal marketing strategies, but at a slightly faster pace. For example, you might carry on with your normal
social media campaign and
Content Schedule
In addition, you can also throw in
A giveaway (think: free gifts during Christmas!)
Video Marketing
Email marketing
Influencer collaborations (more on this later!)
Burst campaigns, when done right, are a highly efficient way of obtaining a large, qualitative client base in a relatively short time period.
Want to design an effective burst campaign to boost your app's user visibility? Reach out to experts at TheCodeWork's Startup Ecosystem for any assistance or input!
Click here to give us a call now!
• Leverage Social Media and Influencer Marketing
53% of the global population is active on some form of social media nowadays. And that makes it easier than ever to reach out to your users directly. So, I say, why not leverage that effectively?
You can utilize social media platforms like Instagram, LinkedIn, or YouTube to interact with and engage potential users wherever they're at.
Fun fact: The Influencer Marketing Hub reports that for every dollar spent on influencer marketing, brands receive $5.20 in return. How cool is that?

And one of the best ways to expand your customer base is through influencer marketing. Recent reports show that 61% of users prefer influencer recommendations to traditional brand content.
In this scenario, it makes a lot of sense to invest in influencer marketing, doesn't it? Especially when it can give you big returns!
Okay, now you must be thinking – How to find the right influencer for your product?
Here are three important things to keep in mind before reaching out to an influencer:
Check whether the influencer's audience aligns with your intended target audience
Do a little background research on the kind of products/services the influencer has promoted in the past
Make sure the influencer's genre of marketing fits in with how you want your product to be seen
These three things will help you decide whether an influencer is the right person to promote your product or not.
I hope it helped!
► Step 3: Post-launch: Retain your Users
So you're all done with launching your app – Phew! After all that rush to market your app both before and during the launch, you might be tempted to put up your feet and relax.
But you can never truly relax in this competitive app world, can you? Now you must strive to retain your users for as long as you can.
Here are some strategies to ease the process:
• Enhance your onboarding experience
63% of users consider onboarding as a key factor when deciding whether or not to subscribe to a product. If you want new users to get hooked to your app from day one, you must create a seamless onboarding experience.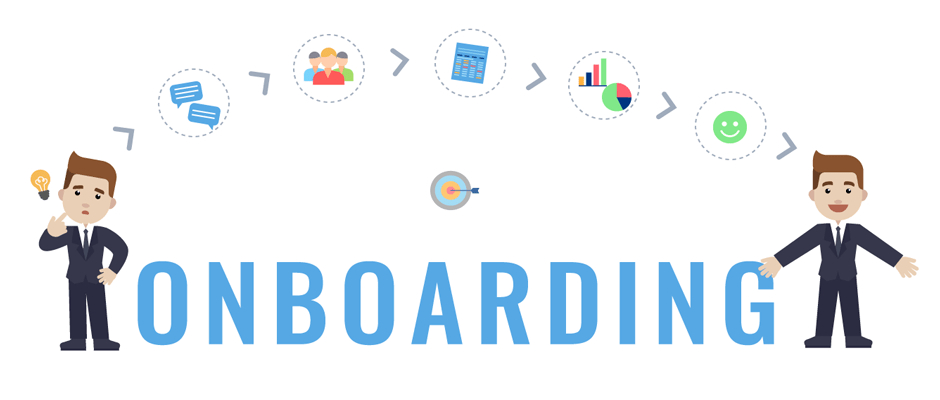 You can enhance your onboarding process by creating engaging content that also explains how the app works. One great way to do that is by putting up an entertaining video. Think animations and peppy music!
Want to give your customers a flawless onboarding experience? Talk to tech experts at TheCodeWork's Startup Ecosystem!
Click below for a chat now!
• Opt for push notifications
Push notifications are basically automated messages that pop up on your user's screen even when the app is not open. Okay, of course, you knew that, but still.
Moving on, according to reports by Invespcro, push notifications to increase app participation by a whopping 88%!
With a well-crafted push alert, you can cut through the noise on your user's phone and convey your message clearly and boldly. But beware of sending too many push notifications because they can be–well–pushy. Try to stick to 5-6 notifications per week.
• Encourage user feedback

Want to find out what makes your users happy? Simply ask them! You can take your users' feedback and make performance improvements based on what they liked or disliked about your app.
Obtaining user reviews and feedback will serve you in more ways than one! It will:
Provide you with a clearer understanding of your market,
Foster a strong sense of loyalty among users by showing that you care about their opinion
So make sure to ask for that feedback from users whenever possible!
• Promote referrals and word-of-mouth marketing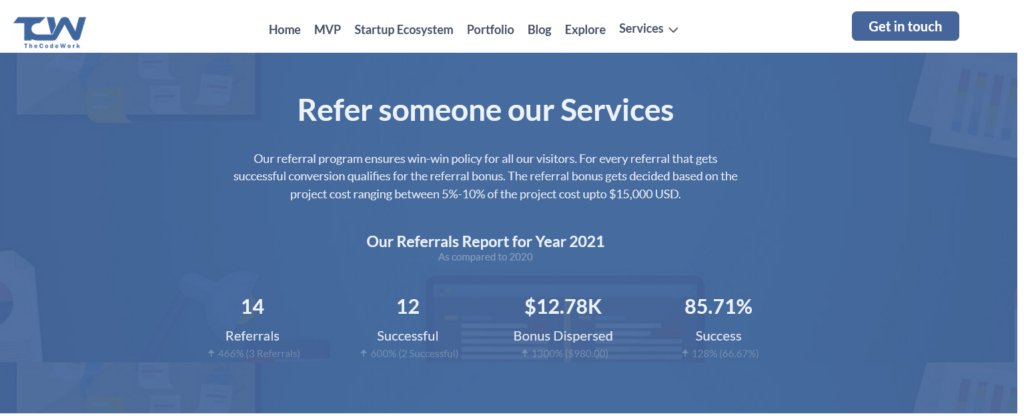 Word of mouth marketing and referrals are potent marketing strategies that can help you to gain and retain users. Don't believe me? A recent Nielsen study found that 92% of buyers trust recommendations from family and friends more than advertisements.
That's quite a staggering number, don't you think? Talking of which, check here (*points downward*)
Users who enjoy your app and use it frequently can also be your most ardent marketers.
Offer referral rewards to incentivize users to invite their friends to use your app. Take a page out of Google Pay or Paytm's referral program!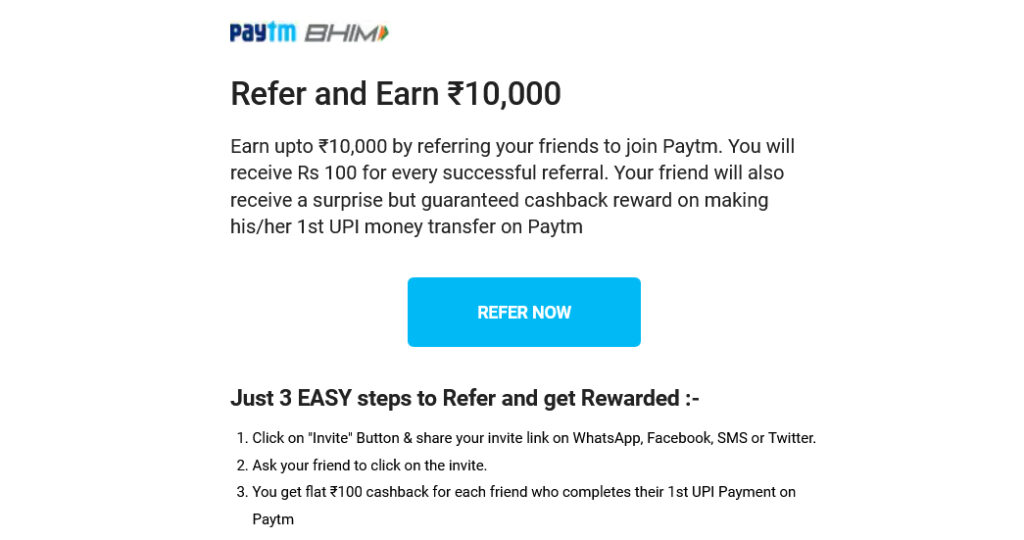 The best part is, subscribers who find you via referrals are also more valuable. In fact, Invespcro reports state that such customers have 37% more retention rates. Furthermore, they are 4 times more likely to refer someone else!
Hey! On that note, have you checked out TheCodeWork's referral program yet? Refer TheCodeWork to your friends and get an assured referral bonus–5-10% of your project cost up to $15,000 USD–for every successful conversion!
Click below to learn more about it!
Wrapping up
Remember: there are no limits when it comes to marketing your app. It is an ever-evolving process that you should treat just like any other product launch.
From the moment you have your app idea fleshed out, think of a solid strategy for app user acquisition too! Keep in mind: quality trumps quantity when you're talking about the kind of consumers you want using your app.
So make sure to research your intended audience and tailor your marketing strategies accordingly.
And if you find yourself in a pickle with your app marketing plan, don't hesitate to reach out to TheCodeWork's Startup Ecosystem for expert advice and guidance!
Click here to book a free consultation now!